Potato Masher Substitute – 5 Best Alternatives For Potato Mashing
A potato masher is an important part of every modern kitchen. Its significance stems from the fact that everyone has made mashed potatoes once and can use them for other food preparation.
But can you figure out what to use if you don't have a potato masher or could not find it for some reason?
Luckily, this post can provide you with in-depth information regarding five ideas for a potato masher substitute. Keep scrolling down to find out all these replaceable domestic implements!
What Is A Potato Masher?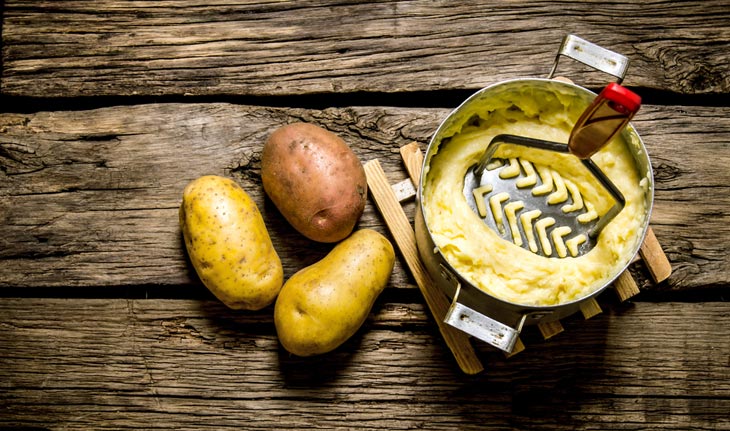 A potato masher is a kitchen tool used to crush soft food in order to prepare food dishes.
These dishes could range from mashed potatoes to other classic cuisine involving pumpkins, hummus, or even mashed bananas.
The potato masher is a very common kitchenware due to its stainless steel material and its simple use. You can imagine it like a handle that connects with a mashing head.
When mashing foods, you easily grab the handle and push through them until it turns into a smooth mixture.
It also has some alterations in patterns that are suitable to each user's preference. While the handle can either be upright or sideway, the head also has two different designs.
The first one is called a wire masher because its structure is a metalhead formation with a zig-zag shape. It gets its name as the head resembles a thick and unbending wire.
The second one is a metal plate with holes on it and is usually less common than the first.
Although its importance is undeniable, we will show you that there are still plenty of other ways to mash potatoes without a masher.
Potato Masher Substitute – Top 5 Options
Fork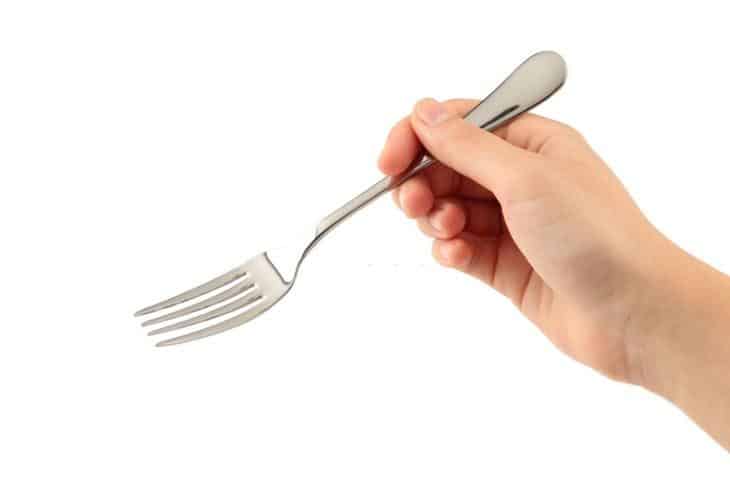 The most simple tool you can think of when choosing an alternative to potato masher is a fork.
If your goal is to mash a small portion of potatoes with a lumpy texture, this handy tool definitely gets the job done just as well.
It could be a little difficult at first to learn how to mash potatoes by hand as you will have to use more strength when pressing down.
Remember to finish the steaming, baking, or boiling before doing the fork-mashing. Cooked potatoes are especially necessary as the foods are more tender and easier to crush.
Next, pick a good fork and start mashing using the back of your fork. Compared to using a potato masher, a fork will result in a more chunky mixture if you don't do it enough time.
Electric Whisk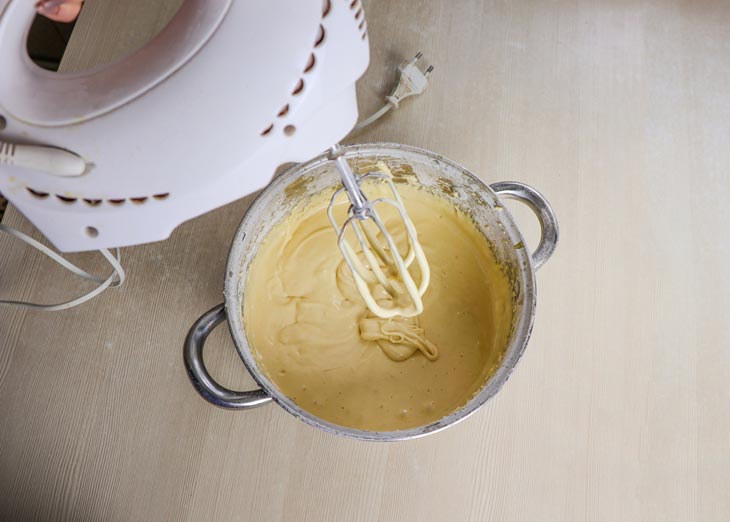 Another easy technique that will change your habit of mashing is the electric whisk. The most noticeable benefit of this substitute for potato masher is that you can create a very creamy bowl.
This potato masher hack comes with some instructions to ensure a perfect experience.
When using this tool, try not to over-process your food. If you make a mistake, the whole thing will become a sticky mess.
To start, add milk and a pat of butter to your boiled potatoes and hold the electric whisk firmly. As your whisk is already in the middle of the bowl, turn it on and gently move around the mixture.
It is best to mix at a low frequency to check the consistency of the food. Once you are familiar with the process, you can increase the speed without worrying about getting the mash all over your face.
Food Processor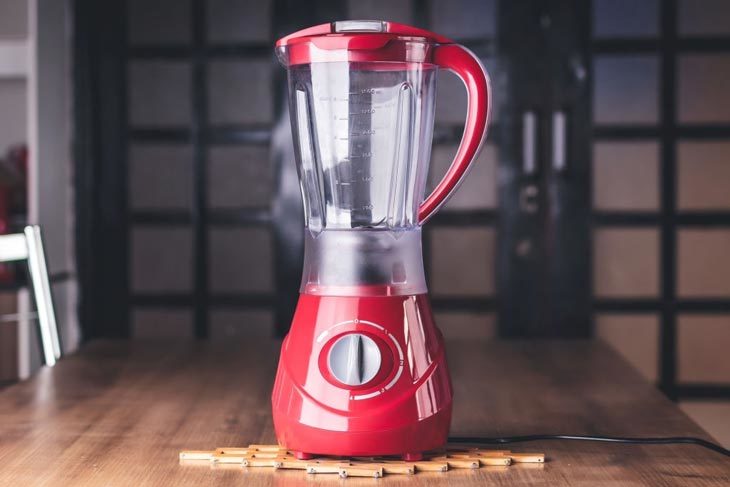 Can you mash potatoes in a food processor? Many people think we can do this just by putting them into a food processor and just waiting for the outcome.
Although a food processor can often do the mashing in just a few seconds, it is totally a wrong decision. The result will not satisfy you as it does with other substitutes.
Unlike other mixer tools, the food processor will have a higher chance of damaging the potato cells, giving it a more gummy mess.
When you use the food processor, you are not pureeing the potatoes but instead letting the sharp blades break up the starch inside the cells.
The more you mash potatoes using this tool, the stickier they get. Unless you are into this gluey buttery style, the best advice we could give you is to stay away from it!
Food Mill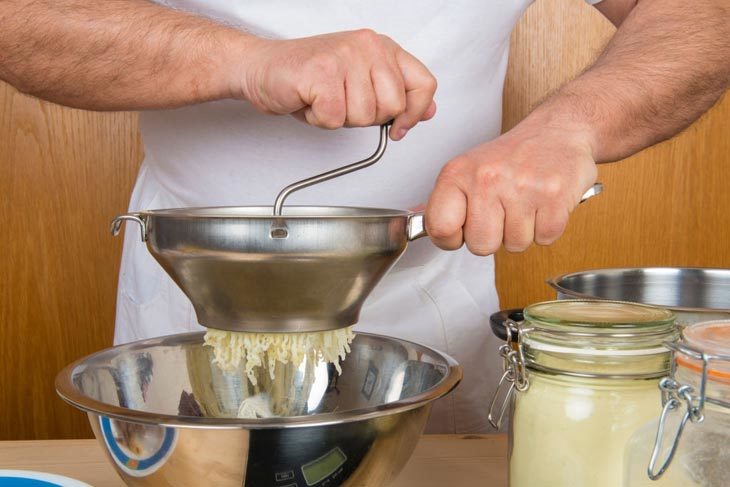 You can consider using a food mill when mashing for a crowd. It is a powered device that attaches a hand crank on the top side. As you turn the crank, the plate inside it will grind the potatoes into a receiving bowl.
A perforated disc is placed at the bottom to achieve finer and smoother purees. After using a food mill, the mashed potatoes you get are one of the most delicious ones.
They are creamy and luxurious, with a light and airy consistency. As the food mill is quite versatile around the kitchen, you can buy it for more uses.
Apart from mashing potatoes, you can use the tool as a tomato crusher for making sauce or as a blender for your creamy soups. A downside of this tool is that it is harder to clean due to the increased number of pieces.
Grater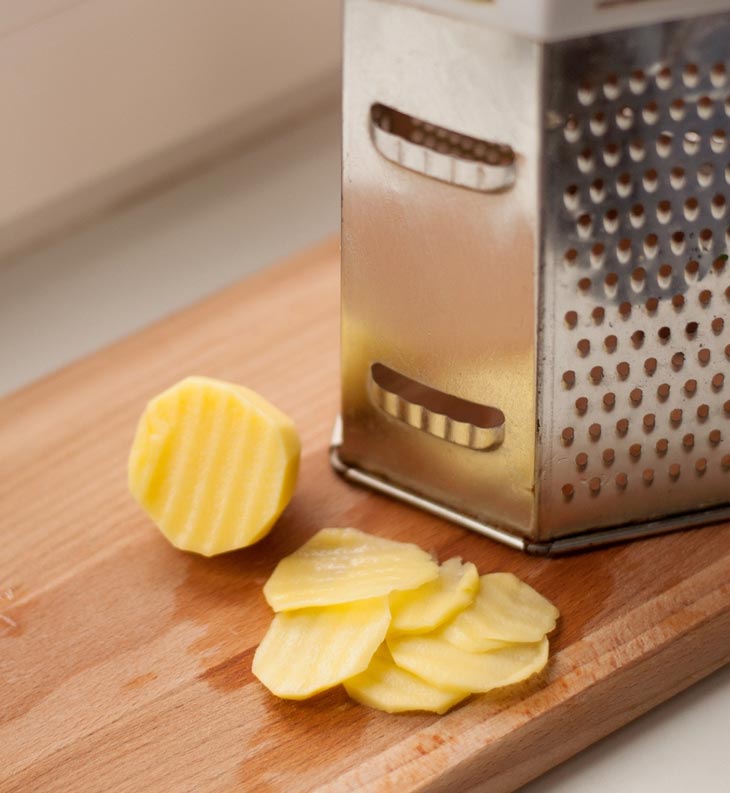 Everyone has known the grater as a utensil to shred foods into fine pieces or a potato ricer alternative. Today, we will discuss its use as a potato mashing tool.
To use a fine grater, you will also have to boil the potatoes properly. Cooldown the potatoes in cold water after that and peel the skins. Next, put them in the grater one by one to grate in a large bowl.
Sometimes you will find your potatoes sticking together when shredding. Don't worry because this is a very common problem.
Just give your grater a couple of hits to shake the pieces loose. You may want to try shredding from side to side rather than up and down.
Since it is easy to hold the grater, large portions with full boiled potatoes are recommended for this method. The texture of these mashed potatoes without a mixer that you get is partly equal to riced potatoes, with a smooth and fluffy mash.
Conclusion
After reading this post, we bet you already know what to use instead of potato masher. Whenever it is missing, just pick a potato masher substitute on this list and let it help you finish the job.
Each substitute produces a distinct texture and flavor for your food. It all depends on your personal preference but make sure to choose the one that can help you create an enjoyable party!