The Top Raclette Cheese Substitutes
Raclette cheese is a delicious cheese commonly used for this fondue because of its remarkable flavor and texture. So, if you want to have a fondue night but can't find this cheese in the store, I can help!
Let's look at the best Raclette cheese substitutes below!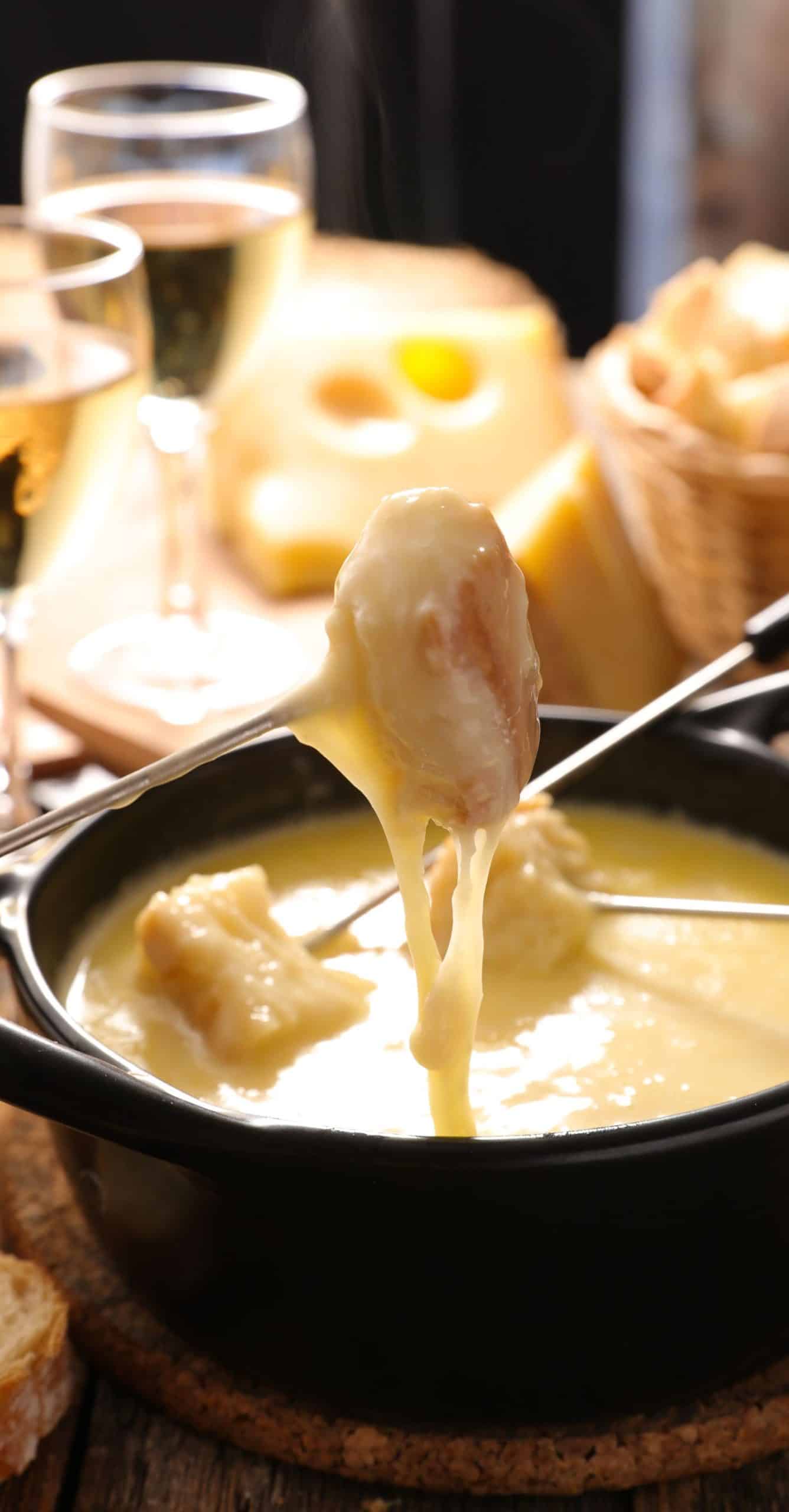 What is Raclette Cheese?
Raclette cheese is a cow's milk-based type of cheese that is famous in Mediterranean dishes. Originated in a mountainous area between Switzerland and France, Raclette has a distinctive smell of Swiss cheese and the taste of soft French cheese.
It is easy to spot Raclette cheese because of its strong aroma; unlike brie cheese, some people might find this fondue cheese is quite stinky because of the rind-washed technique used on it.
The Raclette cheese flavor is sweet, salty, and nutty with a creamy texture when it is melted.
That's why Raclette tends to be used as melted cheese with white wine on vegetables and meat dishes. You can also put it on pasta, pizza, and sandwiches.
11 Cheese To Use As Raclette Cheese Substitute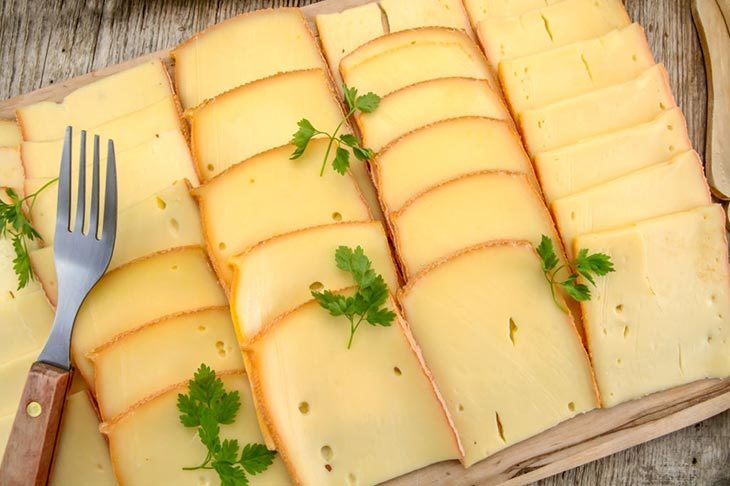 Since raclette cheese is usually included as a part of a variety of cheeses used for melting recipes, it is always good to know about some substitutes and cheeses similar to raclette.
Let's find out below with this list of melting cheeses that are great substitutes for raclette, below.
1. Jarlsberg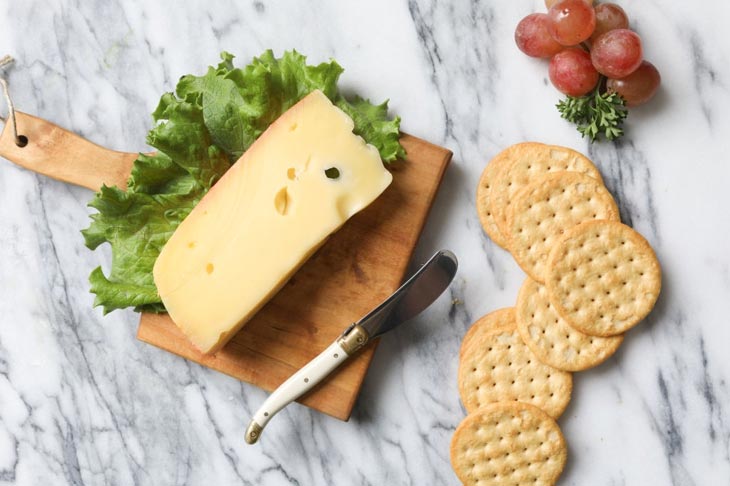 Jarlsberg may not be a popular name, but it is the perfect Raclette cheese replacement. The Norwegian cheese is produced in the same way as Swiss cheeses, making its flavor similar to Raclette cheese.
You can find a semi-soft texture with a nutty and sweet flavor.
When it is older, this best raclette cheese replacement will obtain a stronger taste and aroma. You can use Jarlsberg for any raclette cheese grill dishes like fondue and dipping sauce.
2. Emmentaler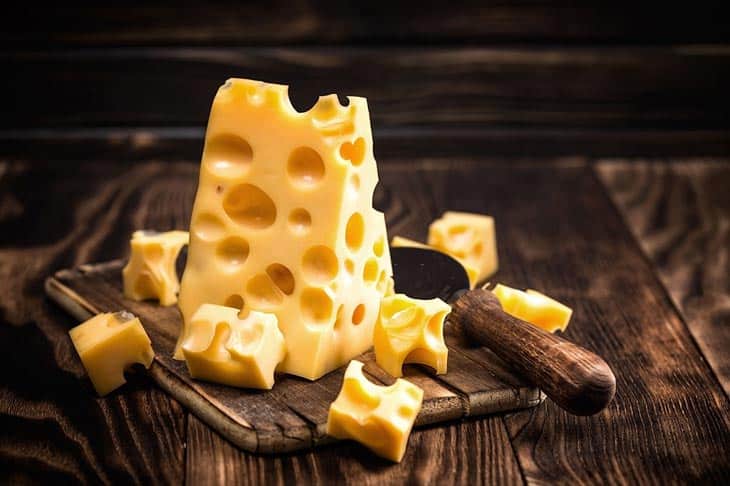 The second spot on this list is Emmentaler, which is a popular Swiss cheese. You can use this cow's milk cheese for Raclette because of its flavor and usage.
From the outside, the Emmentaler has a yellow color with a medium-hard texture with holes which signifies the unique cheese production technique.
Although Emmentaler flavor is similar to raclette cheese taste, this cheese texture might be too hard to achieve the same consistency as Raclette when melted.
3. Gruyère
Another Swiss cheese that can be a great substitution for the Raclette cheese type is Gruyère cheese. This cheese has a hard and pale-yellow impression before melting a wheel of cheese.
When tasting it, you will find an earthy and nutty taste with a grainy texture.
However, the more gruyère ages, the stronger the taste becomes, which might not be favorable when substituting for Raclette. You can use young Gruyère for your classic cheese fondue or in pastry.
4. Asiago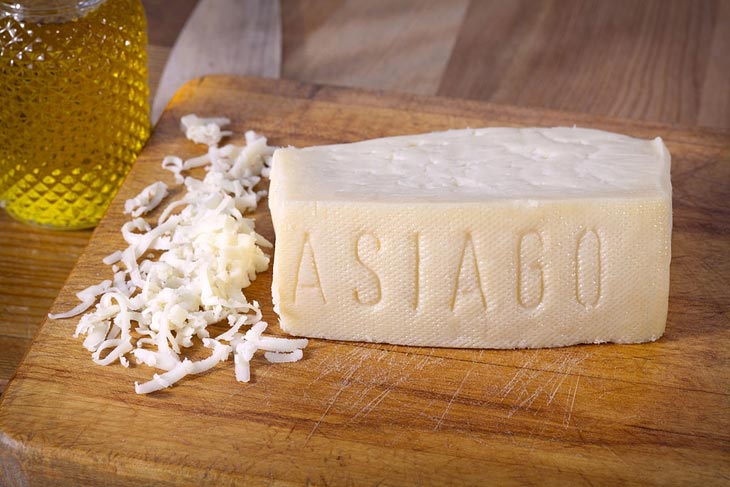 If you can't find Swiss cheese on the shelves, why not try the diverse cheese world of Italy?
Asiago is a tasty and versatile cheese coming from the Veneto and Trentino regions. When tasting Asiago, you'll find they have many common flavor impressions.
The pale yellow cheese has a firm texture with a sour and sweet flavor. Asiago develops a nutty flavor to the taste when it is aged, making it a great ingredient for melting cheese recipes.
5. Appenzeller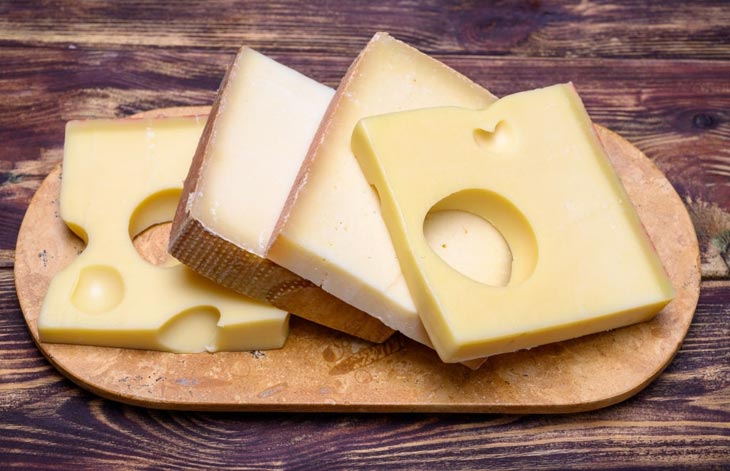 Appenzeller cheese is a tasty raclette substitute produced in Northeast Switzerland. It has a complex flavor combination that can be used for various dishes, including Raclette recipes.
Appenzeller is a semi-firm cheese that has a rich and complex flavor. The taste can be described as herbaceous, tangy, and savory with the mild sweetness of cow milk.
6. Fontina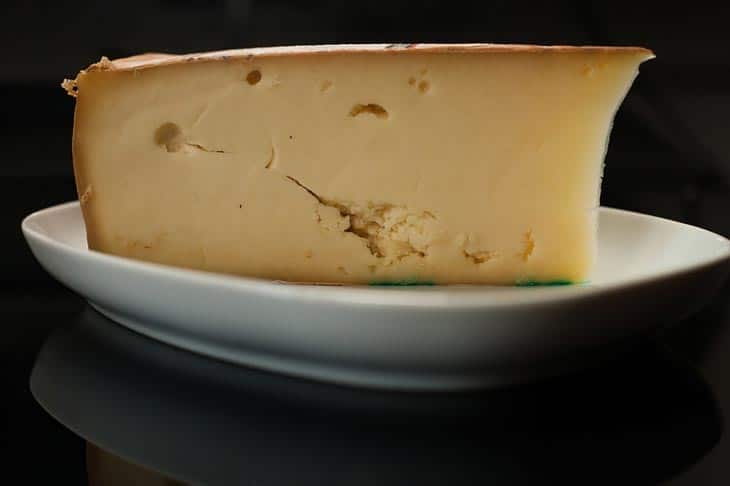 Fontina originated in the Aosta valley, where Valdostana cow milk is used to produce this rich cheese. The unpasteurized milk-based cheese can be the best cheese for Raclette with only its flavor.
Fontina has a semi-hard texture with a smooth outlook, unlike Raclette.
However, the Fontina flavor profile is creamy, pungent, and sweet, full of nutty and buttery notes. Fontina can be used as a table cheese or sliced and melted in meat and pizza dishes.
7. Beemster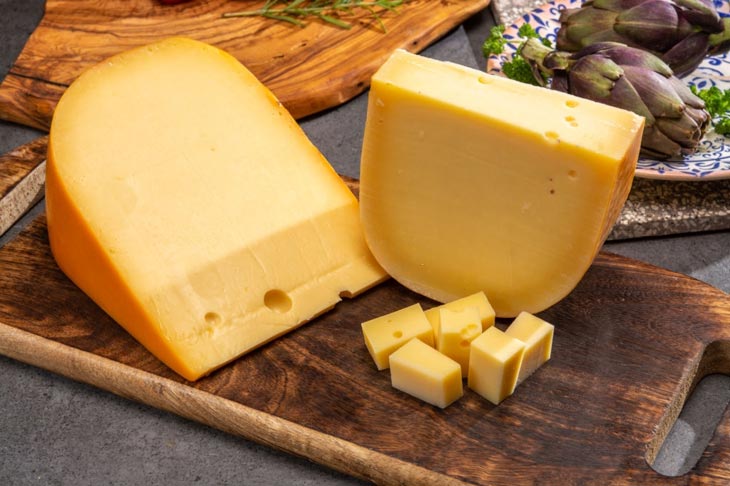 Traveling to Northwestern Europe, we have a great cheese substitute for Raclette that lies in the Netherlands.
Beemster Polder is a popular cheese in many Dutch recipes because of its nutrient and tasty quality. Beemster coats itself with a pale yellow color with a buttery aroma.
When you use it, the flavor can be sweet and rich with a creamy and smooth consistency similar to Raclette. Nowadays, you can find Beemster mixed in different flavors like mustard and garlic to spice up your dishes.
8. Double Gloucester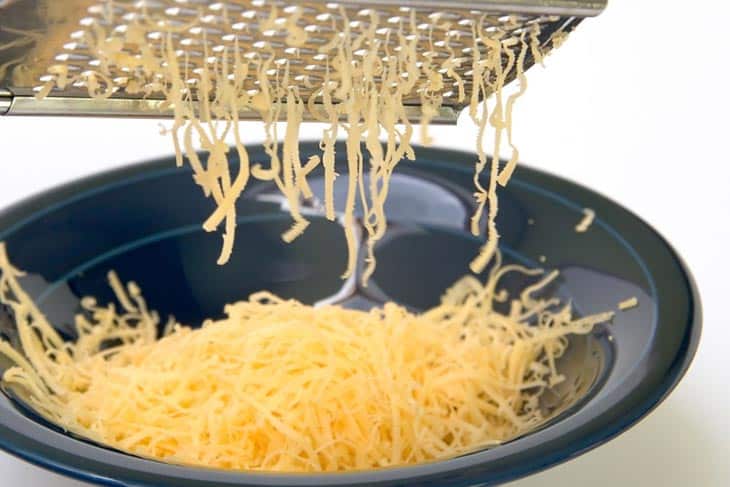 This full-fat and firm cheese coming from England might be a potential Raclette cheese alternative because of its interesting flavor.
The Gloucester also has a single version, but it is not as rich as the double Gloucester cheese.
The old cheese can be found with a smooth surface and buttery consistency. There are nutty, rich, and mellow flavors that will enrich your cheese Raclette grill recipes when using it.
9. Kasseri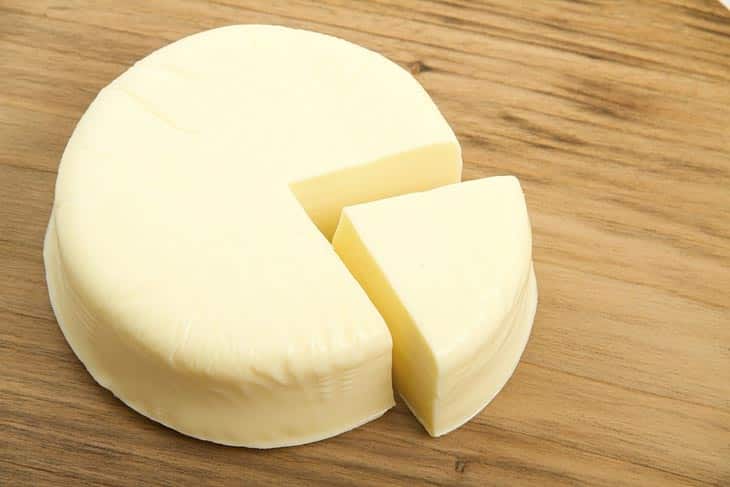 Greece doesn't solely have yogurt; they produce amazing cheese as well. Kasseri is a famous Greek table cheese to use for Raclette. The semi-hard cheese is buttery with a lightly sweet and mellow flavor.
When it ages, there is a slight note of saltiness in slices of cheese as well. Because of its milky taste, people often use Kasseri for table cheese with olive and bread, but you can also grate on pizzas and savory cakes.
10. Gouda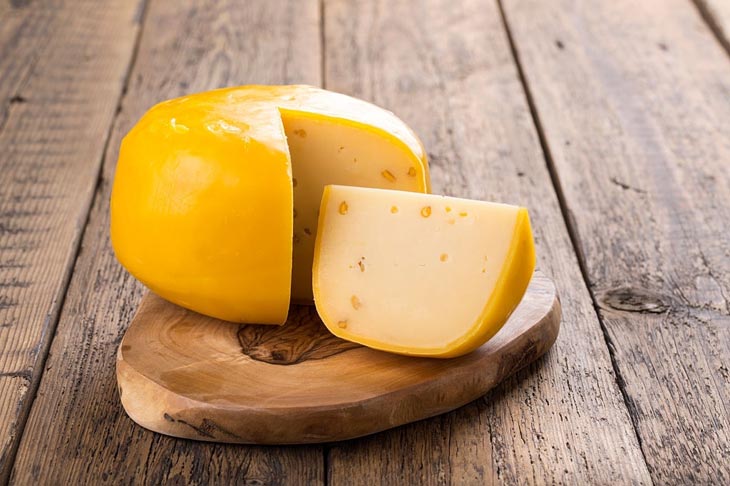 Gouda is one of the most popular cheeses globally with a distinguished yellow-orange color and remarkable taste. You can find Gouda in many stores, which is a great advantage to substitute Raclette cheese.
Gouda's taste and texture, when it is young, is light, sweet, and soft. At this time, this soft cheese can be used as a Raclette alternative in your classic fondue.
However, over time, it will be stronger with a buttery note used mostly on crusty bread and wine.
11. Cheddar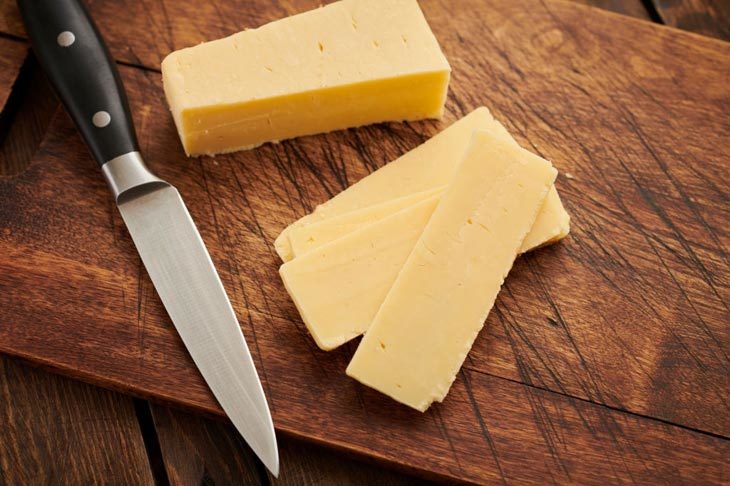 Cheddar cheese is your last option when you're out of raclette cheese. You can find plenty of white and yellow cheddar in any store easily.
Coming from England, cheddars have a mellow and bright flavor with a hazelnut note, which is a good cheese for Raclette cheese grill recipes.