Ranch style beans are one of the unique features of Texan cuisine, and barbecues cannot be perfect without them.
Nevertheless, they are not something you can find everywhere. It is therefore a good idea to know some substitute foods for ranch style beans. Find out below!
What You Need For Ranch Style Beans Substitute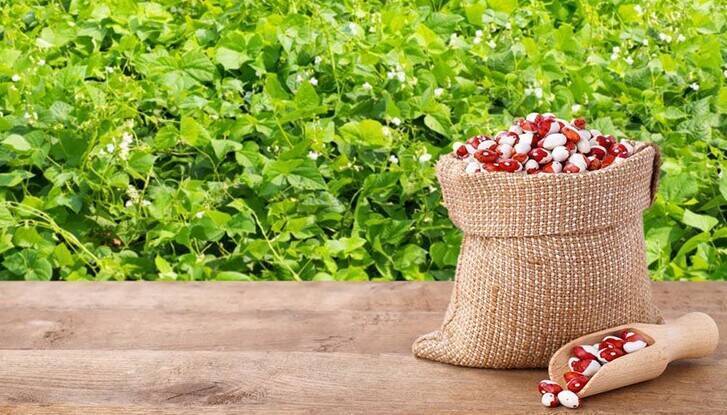 In fact, ranch style beans substitute is not a single ingredient. Instead, you have to combine a series of ingredients and undergo several steps to have the same taste and quality of ranch style beans.
The flavor of ranch style beans is quite various because it depends on which ingredients are added. They might include from Pinto beans to pepper, salt, tomatoes, or many sweetening agents.
To help you understand more easily, we will make a list of ingredients you need to prepare as Pinto Beans, Chili Powder, Tomatoes, … Let move to the details guide now!
1. Pinto Beans
It is undeniable that each types of bean has a different texture and flavor. They play an essential role in our recipes. Therefore, we have to decide on the best substitute ingredients.
Kidney beans are an outstanding example to replace pinto beans in the recipe. If possible, you should go for light red kidney beans, as their flavor is the closest to that of pinto beans.
In case you cannot find pinto beans, dark red kidney beans are acceptable. If neither of them are available, you have very limited options.
Red beans might be used instead of ranch style beans, even though you have to admit that other flavors will be overwhelming. However, we recommend to use Pinto which can make the ranch last longer.
2. Chili Powder
Chili Powder is a mixture which is combined other spices in a bowl and mix.
The market is packed with a variety of chili powder. Each of them gives you a different flavor.
To get the real flavor of ranch style beans, it is recommended that you need chili with a smoky flavor.
As a result, you have to choose chilies whose flavor is natural, for example, chili ancho, chile California or chile guajillo.
3. Tomatoes
There is little to say about this ingredient to make it. We have been familiar with it since childhood because people keep talking about its health benefits.
Having appeared on Earth for millions of years, the tomato is now one of the most popular vegetables in every kitchen around the world. It is available in every form, whether you need fresh, dried or even canned.
That is why Tomatoes is always the best choice for ranch style beans in some particular way.
In rare circumstances, the fresh tomato is not found. Then, you can resort to tomato sauce. At this moment, please remember that the sweetness level varies from one brand to another.
When you find the sauce too sweet, then it is better to rethink about the proportion of sweetener in the next step.
4. Cumin
Widely used in the world, cumin is a great smoky addition to your food. It belongs to the parsley family, and its original places are Asia and the Mediterranean area.
Nowadays, Cumin is a popular spice in many cuisines, such as India and Mexico. As it is known as the smokiest flavor, it is not easy to find cumin either.
Remember that cumin is a very important ingredient in the making of ranch style beans replacement.
Nevertheless, even in that case, you can usually choose caraway seeds and coriander powder for replacement.
Here are some cumin substitutes for you: Cumin Substitutes
5. Garlic and Onion
Onion and garlic are other great additions to sauces, especially when they contain a great number of sulfur compounds. It is also proved that they have positive effects on our health.
These vegetables are available in many types, so you are free to choose, whether fresh, powder, roasted, caramelized or chopped. The benefits remain the same, but the difference lies in the flavor.
From my perspective, fresh onion and garlic are always outstanding. Also, you should remember to separate onion and garlic at the beginning.
Mix them slowly so as to control the proportion. This will help you adjust anytime.
Not the same with ranch style beans, Garlic and Onion are widely used in cooking now, so we can easily take some anywhere when need it.
6. Oregano
Like cumin, oregano is not a too common ingredient in every culture. However, its distinctive flavor is worth your attempts. It is a classic herb in Italian cuisine.
Oregano have a lot of benefits that you might not know such as Antibacterial property, anti-inflammatory properties, Depression, etc.
It is claimed that thyme or basil can be seen as great ranch style beans alternative options. Invest in two ingredients: oregano and cumin because their flavor hardly can be replaced.
7. Sweeteners
Sweeteners are crucial to both barbecue sauce and beans and in most cases, brown sugar and molasses are used.
The flavor of molasses is stronger than that of brown sugar. Regarding the nutritional value, molasses also outweighs brown sugar.
There are plenty of minerals and vitamins in molasses, such as potassium and iron.
Meanwhile, it is much sweeter but less nutritious. If you do not like the strong flavor of molasses, then it would be an ideal option for you.
But with some diets guys, I think that sweetener is not suitable for ranch style beans substitute.
8. Stock
Stock serves as a seasoning foundation in the making of many sauces and soups. It comes from cooking down bones, meat and vegetables.
The addition of stock into your recipe will be experimental to find out the best ranch style beans substitutes.
9. Pepper and Salt
Last but not least, these staples are not compulsory. They are just optional to achieve your desired results when find a ranch style beans substitute.
You have to pay attention to the proportion, based on a number of other ingredients and your personal liking.
But make sure that you always taste the sauce before trying to mix salt and pepper into it.
Ranch Style Beans Substitute Recipe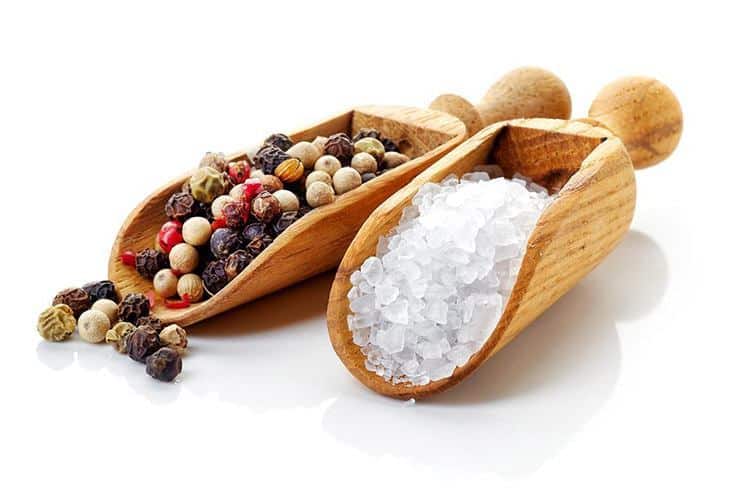 Here is a very detailed instruction video on how to make ranch style beans recipe with all mentioned ingredients:
It will help you prepare the original, classic version of ranch style beans.
The method to prepare remains controversial on many forums. Some people prefer the traditional way, such as using a campfire with a cast-iron pot. Others go for a slow cooker or stove top.
Each method has its pains and gains. However, you should allocate more than 12 hours to this process, regardless of the method.
If you use canned beans and canned chili sauce, then you can cut down on the amount of time.