Are you looking for a red currant jelly substitute?
Red currant jelly is a popular ingredient in many recipes, from sweet to savory dishes. It has a tart and slightly sweet flavor that adds a unique taste to dishes like sauces, glazes, and marinades.
However, red currant jelly can be challenging to find, especially in some parts of the world. Luckily, there are several substitutes for red currant jelly that you can use in your recipes without sacrificing flavor.
So, whether you're looking to add a tangy twist to your pork roast or sweeten up your desserts, keep reading to discover the best substitutes for red currant jelly.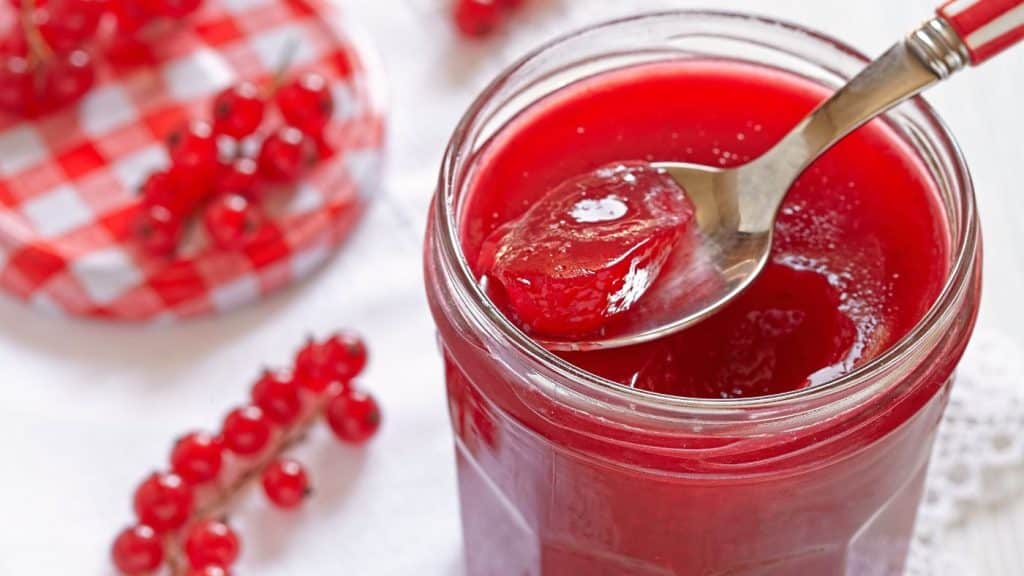 Red Currant Jelly Substitutes 6 Alternatives
#1. Grape Jelly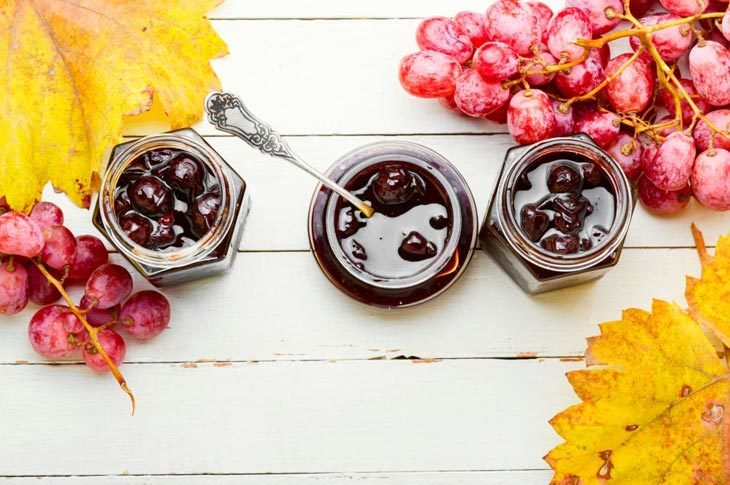 When it comes to red currant jelly alternative, grape jelly is the first jelly to reach for.
It is the best substitute for red currant jelly. Why? Because their taste is very similar to each other. Plus, the way of using these two in recipes is also the same.
Everything that has red currant sauce in it can all be replaced with grape jelly.
There are many arguments about the versatility of these two fruits. Some claim that grape jelly is more multifaceted, while the other says the opposite is true.
We don't know which side is right, but the grape jelly may beat its rival since it has two forms available in usage.
One of them is the regular Concord grape jelly easily found in every home and grocery store. Whereas the other type – muscadine grape jelly is not quite widespread.
These muscadine grapes suit best for eating fresh, yet they are more likely to be made into jelly form because of the tough skin. Both grape jellies come with mainly sweet taste
#2. Apple Jelly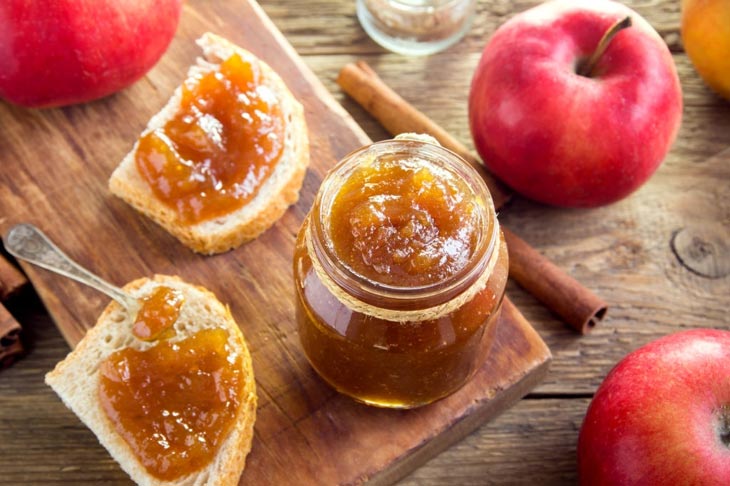 If you don't have access to grape jelly, apple jelly can also be a handy red currant jelly substitute. Apples are a super common fruit that you will be able to find in any market or grocery store.
All you have to do is cut those apples into small slices and make jellies out of them with the instructions like above (remember to add a little lemon juice for tartness).
You can use apple jelly in place of red currant jelly in roast lamb, chicken, cheese, and pork. You may also use it to spread on your bread or fill the inside of a cake.
#3. Dried fruit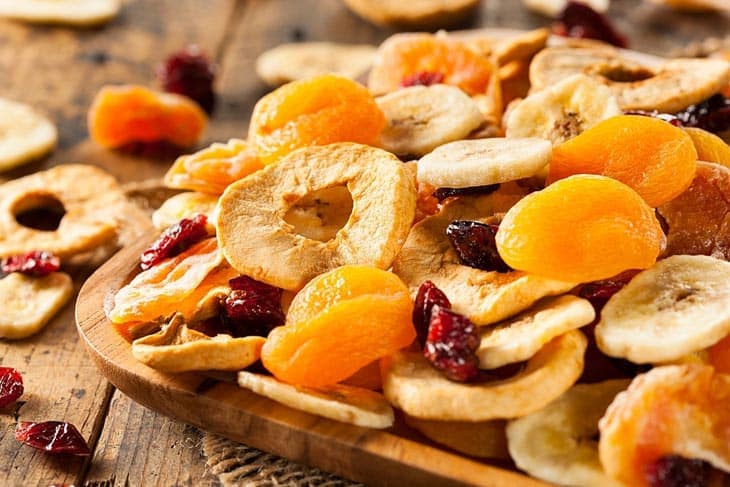 Another red currant jam substitute is dried fruit. You can easily find dried blueberries, raisins, dried cherries, or dried apricots to make them into jelly to alternate for the red currant one.
Based on each type of dried fruit, you have to alter the flavorings or seasonings in the recipe to suit various tartness and sweetness levels of that fruit.
Moreover, the size of the ingredients is also a thing that has to be in your consideration in different recipes. There is no need for adjustment with the dried blueberries, as their sizes are quite similar to the currants.
Yet, it is essential to chop up the dried cherries and raisins since they are bigger. And for dried apricots – the biggest, you will have to cut them into small pieces before using them.
#4. Cranberry Sauce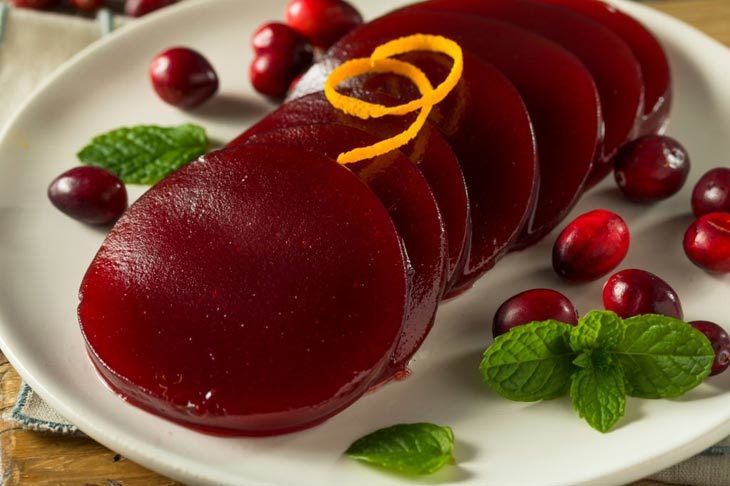 Cranberry sauce is the US replacement for the UK's red currant jelly. The sauce is made from cranberry fruit found in a North American evergreen shrub.
Some parties argue that this sauce creates a better taste with glazing roast lamb than red currant sauce. Is it true? We are not certain, so we will leave that up for debate.
#5. Blackcurrant jelly/jam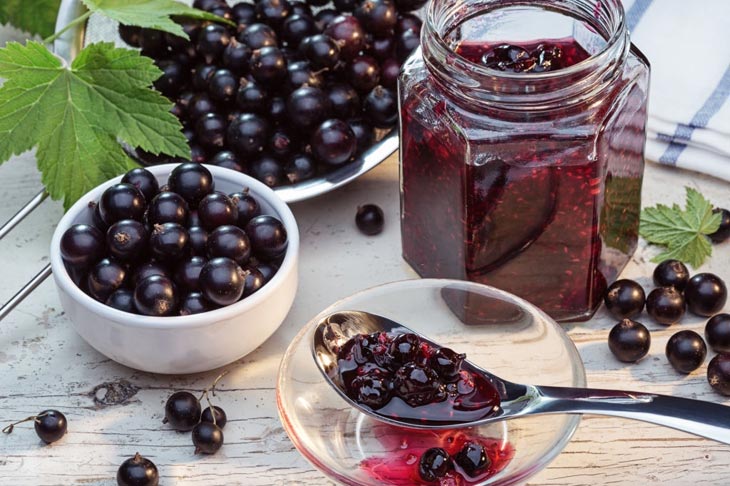 Use black currant jelly as a substitute for the red version? Why not? These two fruits are from the same shrubbery tree, so it is not a weird scene to see blackcurrant jam be used in place of the redcurrant one.
Apart from the dissimilarity in color, they also have a slight difference in the flavor. The red version has a tarter taste than the black one.
Still, they're interchangeable in most usage purposes – in making jams or baking.
#6. Frozen red currant jelly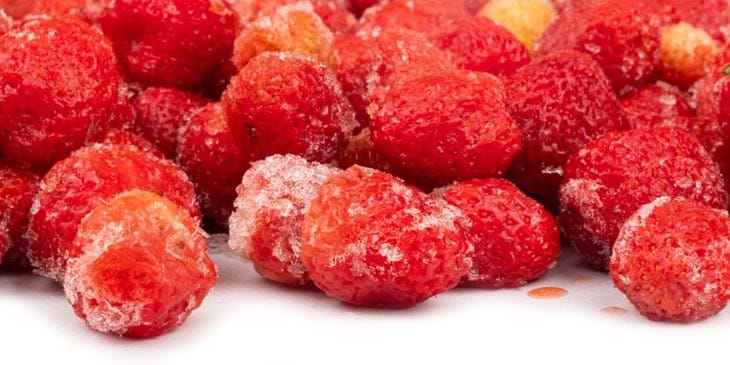 It may be quite challenging to find fresh red currant in non-native countries, so it would be more convenient if you use frozen red currant instead.
Making the jam out of the frozen currant is also easy. After buying the frozen fruit, you defrost them until they all soften.
Next, put those into a pot and add sugar. Subsequently, you bring the mixture to the boil and then allow it to reduce until thick. Voilà! Your sauce is done.
How To Make Red Currant Jelly At Home
Red currant jelly (or red currant sauce) is a primary English condiment that consists of rosemary, red currants, and sugar.
This sauce can be harmoniously combined with various foods such as fruit tart, jam on bread, or some common meat like lamb, turkey, and goose.
A Christmas dinner or a Sunday roast can never be complete without the red currant jelly in the UK.
As the level of pectin in this "red guy" is very high, that is why its jelly comes in a thick gel consistency and can be stored for a very long time.
Therefore, many people want to have a home-made version of this red jelly. Making the sauce is easy as all it needs is three simple ingredients.
Still, it is quite a challenge to find fresh red currants outside of Europe, as this fruit is too fragile for transporting around. So if you are lucky enough to have fresh red currants, here is how you make the jelly out of them.
Instructions:
Step 1: Rinse the fruits with the stems on. In this way, you may increase the earthy flavor and the quantity of your sauce.
Step 2: Steam the berries for around 30 minutes to an hour. Due to the rich pectin level, it may be a little hard to make the red currant release the juice by itself. Therefore, using a squasher might be a good option at this time.
Step 3: After having taken out all the juice, pour it over a gel sieve placed above a pan. You may have to wait about 7 to 10 hours until the filter process is complete.
Step 4: Bring the after-filtered juice to boil and add sugar (450g of white sugar per 600ml juice) and rosemary. Keep stirring until the sauce get thicken (about 10 minutes).
Step 5: Let it completely cool down, and then scrape the film above the mixture. Scoop the final result into some small jars and store it for later use.
FAQS
What does red currant jelly taste like?
Red currant jelly taste is quite complicated; it possesses a wide range of raspberries, cranberry, gooseberry, and rhubarb flavor with a hint of rose and acidic finish.
Compared with other currants, this "red guy" has more tart than white type and is less robust in flavor than black one, but ultimately, it still tastes deliciously sweet.
What is redcurrant jelly used for?
As a versatile food ingredient, you can use red currant jelly for many purposes. Either you use it like a jam on toast or glaze it on meat; it will lift the flavor of a dish. You can pair it with rough pâtés or red fruit tarts too.
What Can I Substitute For Currants?
You can use any dried fruit available on the market to be a substitution for currants. For instance, dried blueberries, dried apricots, or dried cherries are almost always recommended due to their similar taste and flavor.