Rice Flour Substitute – Superb Guide To Healthy Meal
Rice flour is a versatile ingredient that can be found on every kitchen counter, especially in Asian cuisine. You can use it to make a hot bowl of noodles, batches of bread, or fresh morning pancakes for breakfast.
But can you use rice flour substitute for these meals when it's not available? The answer is an absolute yes.
This article below will provide more information about eight substitutions for rice flour that you won't even know you have in your cupboard.
You'll also want to know how to make your very own batch of homemade rice powder for long-term usage. Prepare a pen and a paper right now to jot down these useful pieces of information.
Substitute For Rice Flour – 8 Splendid Alternatives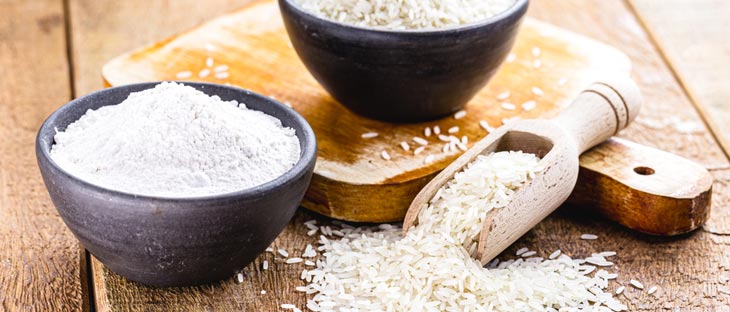 Check out these eight replacements for rice flour substitute because some of them can give the same or even better texture and flavor to your dish.
1. All-Purpose Flour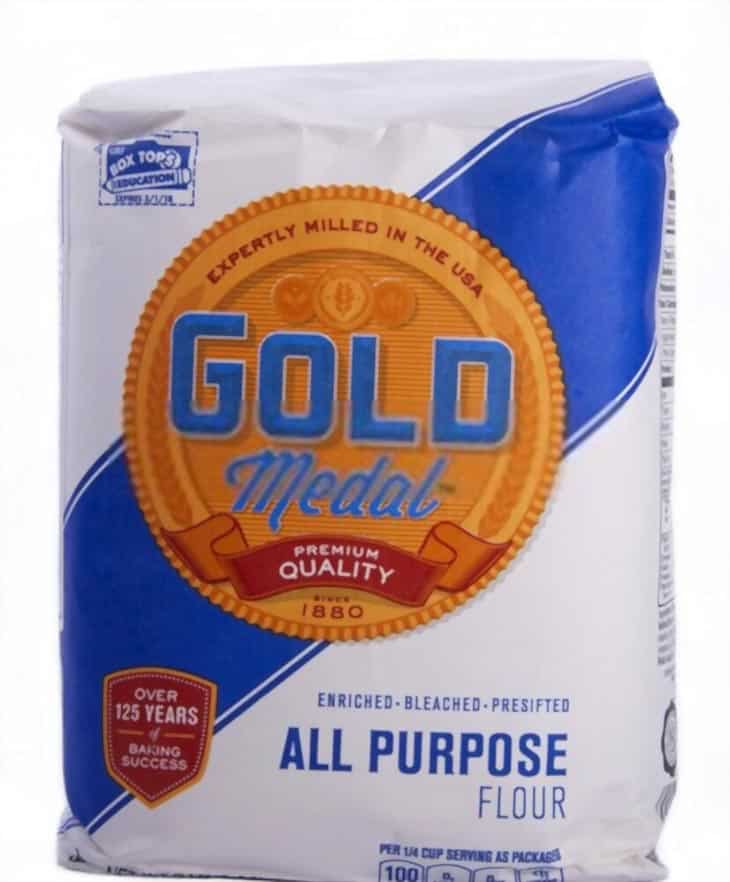 When it comes to substitutions for white rice flour, all-purpose flour is ready to put on your shelf. You can use it as a replacement for rice flour in almost any dish.
All-purpose flour is a combination of hard and soft wheat. The Strong wheat powder can be used to make pizza, bread, and pasta, while soft wheat flour is for making pastry such as cake or biscuits.
With all-purpose flour, you can do both without buying too many types of flour.
Although most all-purpose powder contains 12% to 15% gluten content, there are still gluten-free on the market depending on the brand. The swap is usually a 1:1 ratio.
2. Cornstarch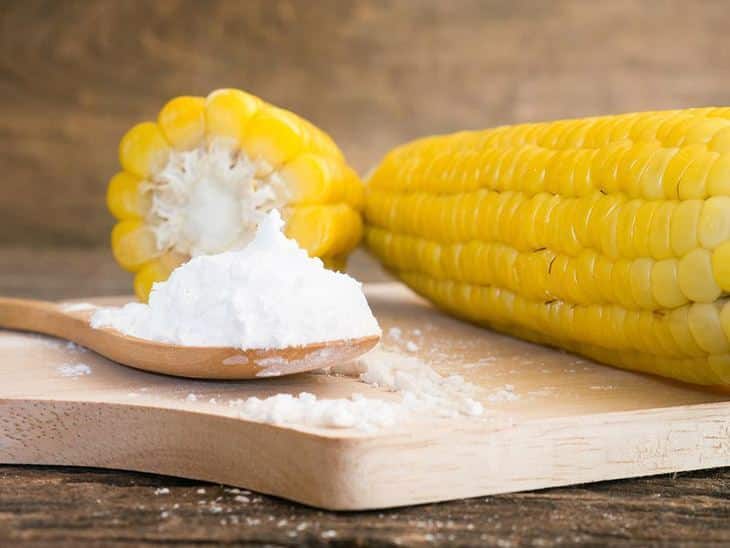 Cornstarch is definitely a go-to thicken agent for hot soup days when you're running out of rice powder. People prefer cornstarch over others as it gives a transparent consistency for the soup or sauce rather than opaque.
Unlike all-purpose powder, cornstarch is made 100% from corn, so it is gluten-free and only contains carbohydrates. It is also flavorless so that won't change the flavor of your dish.
There are some tips for using cornstarch in baking pies that not many people know. To prevent your apple pie or lemon meringue pie from becoming watery, combine cornstarch with the fruit mixture before putting them in the oven.
Another use is an anti-caking agent. Coating shredded cheese with a thin layer of cornstarch will prevent them from sticking together and melting during use. We would recommend you use a 1:1 ratio.
3. Almond Flour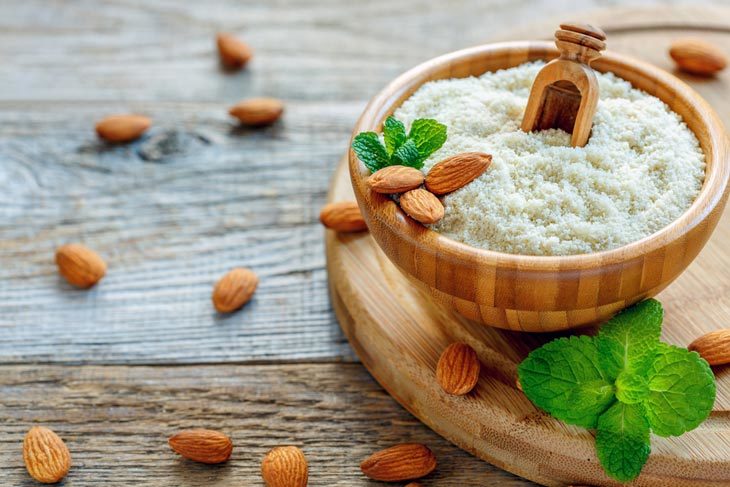 If you're seeking a mild flavor for your pastry, almond flour is perfect for a rice flour replacement. Some people often confuse almond flour with almond meal, which leads to unwanted texture and flavor.
While almond flour has a fairly fine powder texture and natural taste, almond meal has a rougher texture and sometimes can be added flavorings to make it more "almond".
Almond flour can be used in various recipes, including pancake, bread, and pasta.
However, you may need to use 1-2 eggs more than other powders depending on the recipe to achieve the finest dough texture. You can substitute it with rice powder at a 1:1 ratio.
4. Coconut Flour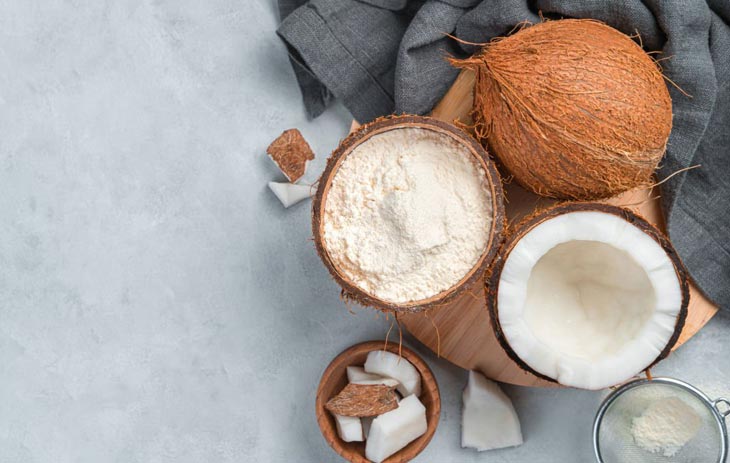 A cupcake with coconut flavor will be a refreshing change for your upcoming party. Coconut flour is a gluten-free ingredient rich in fiber, vitamins, minerals, and iron.
These nutritions make it suitable for vegetarians or those who require a considerable amount of iron.
Because coconut powder has a rougher texture and sucks up a lot of moisture, it requires more time to mix than others.
You can add extra eggs, milk, and water to make the dough easier to work with. We would recommend you use a 2:1 ratio.
5. Millet Flour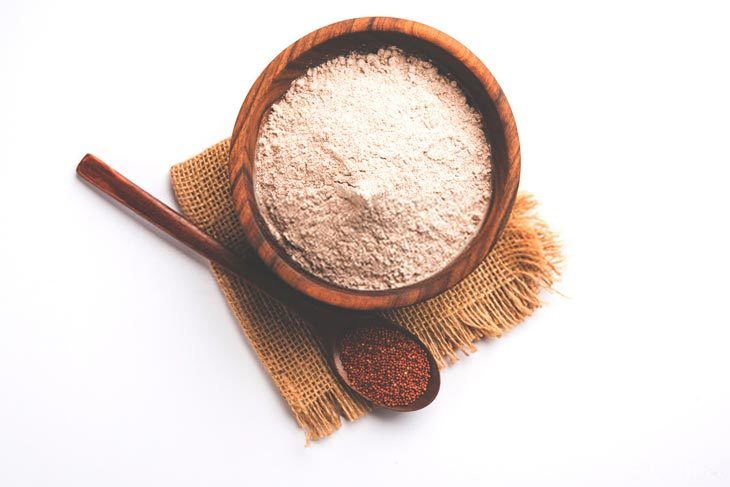 Millet flour is not a familiar rice flour substitution for most people, but it is a very rice-powder-like substance.
Millet itself is a "natural protein" ingredient because it contains many vitamins and minerals, which is used to boost nutrition for sweet bread, food bars, or healthy snacks.
You will often see people use millet flour as a sweetener. Its natural grain sweet can balance savory flavor in many bread, muffins, or cookies recipes.
Although it is a superb replacement for brown rice flour, bakers rarely make a recipe with millet flour only. It is combined with other flours to make a range of baked goods.
Since millet flour is usually used as a sub-ingredient, we recommend not overusing it. Start with a 3:1 ratio of rice flour to millet.
6. Sorghum Flour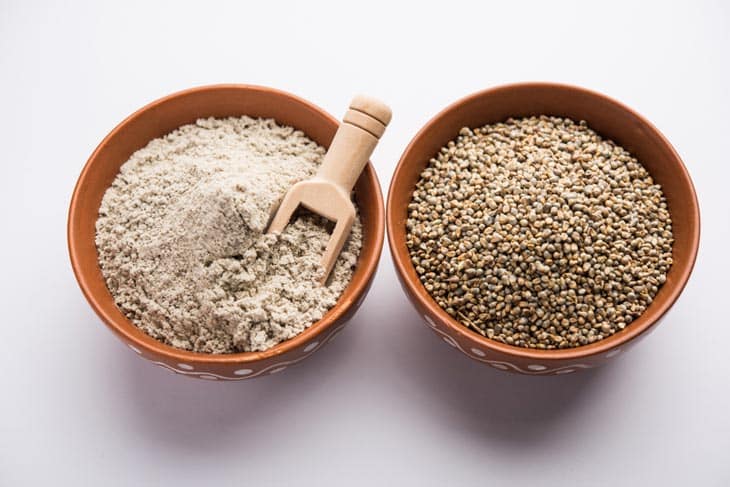 Sorghum Flour is an interesting rice flour alternative. This gluten-free cereal grain has a light brown color and a smooth texture, and it's commonly used to create waffles, muffins, and cookies.
You can combine sorghum flour with other flours to enhance the flavor of the food. Did you know that it can also increase the formation of CO2 bubbles, which results in a more spongy, soft, and moist feel in cakes?
Sorghum flour can be mixed with other powders and should not be used as the main ingredient. It can make the dish sour if using more than 20% of the overall mixture.
You can mix this stand-in with millet flour, cornstarch, or other gluten-free powders to boost the dish's nutrition. The swap for rice powder is usually a 3:1 ratio.
7. Tapioca Flour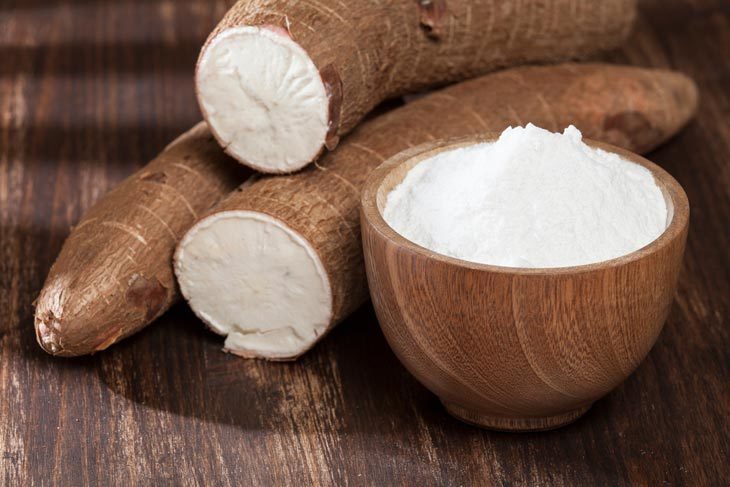 Tapioca flour, commonly known as tapioca starch, is a thickening agent that is commonly used in Asian dishes. If you have a nut, coconut, or grain allergy, this is a great alternative for you.
When thickening soups, stews, or pie fillings using tapioca powder, make sure to dissolve it in cold water first, then add it into the hot liquid.
If you add the powder directly to a soup, it will appear lumpy and opaque. We suggest using a 2:1 ratio of tapioca starch to rice flour.
Not only is it a thickener for watery dishes, but tapioca powder is also used a lot to make pudding or pearls.
You just need a little hot water and tapioca flour, and a hot batch of pearls is ready to enjoy with a glass of milk tea.
8. Chickpea Flour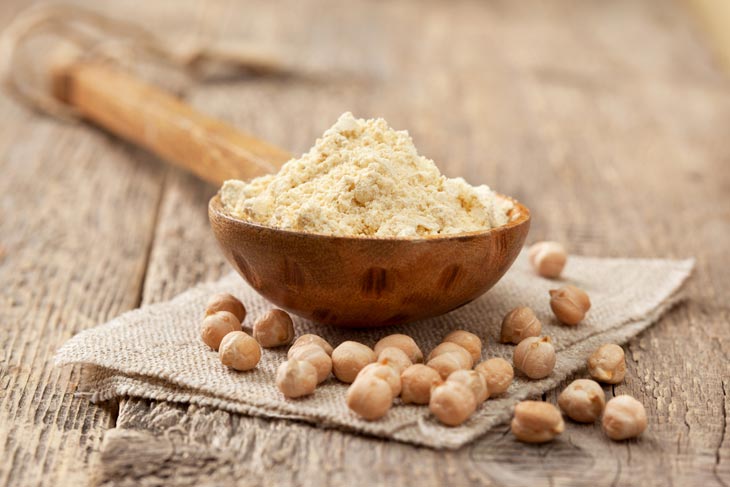 Chickpea flour, also known as garbanzo, besan, or gram flour, is a traditional ingredient in Indian cuisine. It is used in meals like socca (Chickpea pancakes), jhunka (Spicy Indian soup), and Senagapindi Kura (Onion stew).
Chickpea flour is high in fiber and twice as high in protein as rice powder, yet it is low in calories. It is used in most meals that can be made using rice flour.
You can mix garbanzo with other gluten-free powder to make bread, pizza, or a thickening agent for soup and stew.
A light coat of chickpea flour is an excellent substitute for rice flour in frying. It will make fried foods stay crispy longer.
Moreover, garbanzo has no taste at all, so it won't overwhelm the main flavor of the dish if you accidentally add too much. A 1:1 ratio will be perfect in most recipes when using chickpea flour as a sub for rice flour.
How To Make Rice Flour At Home?
If you have a flour mill or intend to buy one so you can make your own rice flour at home, go for it. It not only saves you money in the long run, but you can choose other grains besides rice for different recipes.
You'll need the following ingredients/items to make your batch of rice flour:
500 grams of rice
Water
A grinder
A clean cloth
A medium-sized jar
Instructions:
Rinse the rice 2-3 times with water to remove dirt and extra starch. Then soak the rice in a large bowl for 6 hours.
Check to see if the rice has absorbed enough water after soaking, and then drain off the water. Let it sit for another 30-45 minutes.
Put a clean towel on a flat surface and spread the rice evenly over the towel to make sure the towel has absorbed all the moisture from the rice. Let it dry completely in the shade (avoid direct sunlight) for 8-10 hours.
After 8-10 hours, if the rice is completely dry, then it's time to put them in the grinder and grind until they're perfectly smooth.
If your grinder doesn't have sufficient capacity, you can divide it into several grinds. Sieve the rice several times to filter out the grains to grind again. Repeat this process until your batch of rice flour is completely smooth.
Put the batch of milled rice flour into a medium-sized jar and close tightly.
After this step, you will have about 470g of rice flour to use in the next 2-3 months.
Note: Since this is a homemade product, we recommend that you store it in a cool place, away from direct sunlight and wet places, so that the flour doesn't get moldy.
Conclusion
No more worries about finding a rice flour substitute because this article has all that you need.
If you're searching for a substitute for rice flour in terms of texture, we recommend all-purpose flour. Consider coconut or almond flour if you want a sweeter taste in your baked goods.
Some grains must be converted properly. Therefore be careful to prevent unwanted outcomes.