Sausage Hash Brown Balls – Your Ultimate Favorite Recipe!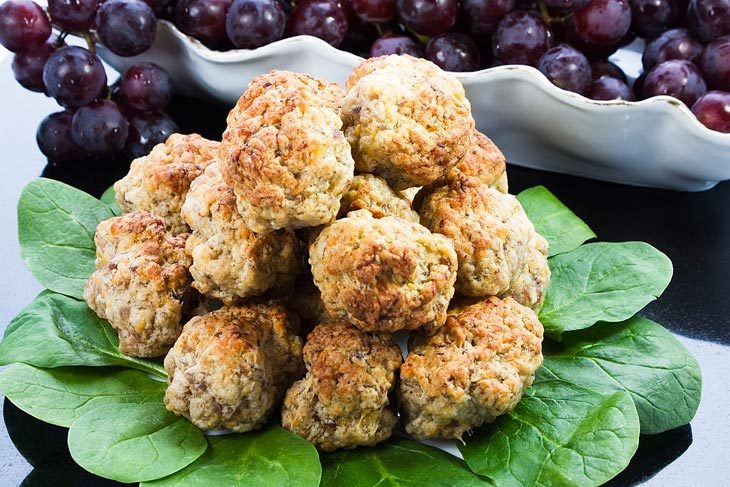 Meat, especially bacon, BBQ, sausage, etc., always seems enchanting and irresistible on dishes. There are plenty of delicious recipes with meat that can please your appetite.
Today, we have a delicious recipe where sausage takes center stage! It is Sausage Hash Brown Balls, a tasty appetizer whose instructions will be given below!
Sausage Hash Brown Balls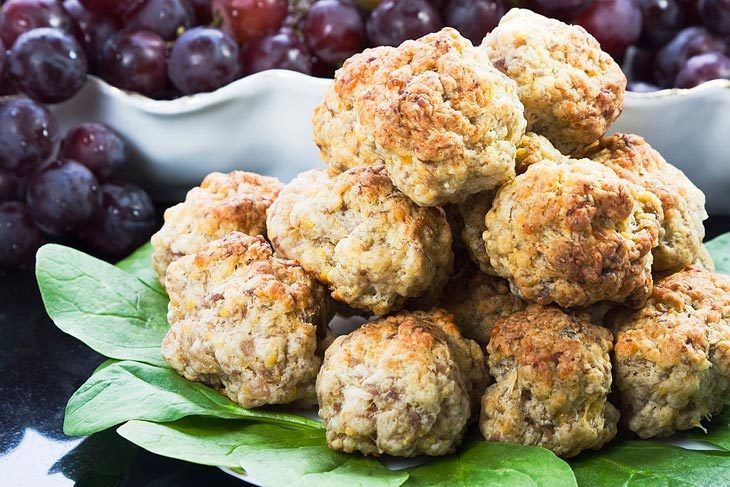 Ingredients
Hash brown cheese balls are a delicately upgraded version of sausage, so keep in mind that you will need more complex ingredients than just sausage. Here are the ingredients you need to create this cool sausage dish:
A 20oz package of hash brown potatoes
1 lb of cooked Sausage
1 lb of shredded cheddar cheese (make sure the portion of cheese is equal to sausage)
3 cups of all-purpose powder
Salt & Pepper
Recipe
Step 1: Preheat the oven to 350 degrees. When you cook sausage in the oven, especially Italian sausage, you must beware of the temperature as sausage can be cooked quickly and become overcooked once you put it at the wrong heat level. 350 F degrees is a great temperature for the sausage to be cooked evenly while roasting in the oven.
Step 2: For the best result of fried hash brown cheese balls, you must have your sausage until browned. At 350 F degrees, it should take about 30 – 45 minutes for the sausage to be cooked evenly to your expectation.
Step 3: Now that the sausage has been done cooking, leave them at rest for 10 minutes and move on to making the hash browns. In a big bowl, add in all the ingredients required to make this side dish, including hash browns, newly cooked sausage, cheese, baking mix, and salt & pepper. Mix them together until well-combined.
Step 4: You can either use your hands or a spoon to create balls out of the mixture. The size of the balls depends on your preference, but make sure that they are not too big; otherwise, it won't be easy to detect whether they are cooked or not. Form the balls and put them onto the baking sheet.
Step 5: Put the balls in the oven and cook at 250 F degrees for 15-20 minutes. When you see the balls become golden brown on the outside, turn off the oven and remove the balls out.
Step 6: Leave the hash brown balls to rest for 5 minutes, then you can start plating them on dishes and enjoy this delicious meal!
Notes
You can use leftover frozen sausage to create this dish. However, you should add a few more minutes to the baking time as frozen sausage balls need more time to be cooked completely compared to non-frozen ones.
You can add in an optional savory sauce to dip the sausage balls in for extra flavor.
Other than baking sausage balls in the oven, deep fried hash brown balls is a great option as well.
What Can I Eat With Sausage Hash Brown Balls?
Cheese stuffed hash brown balls are a great breakfast example as it is easy to make and includes all the good nutrition you need to start a new day. If you want to share sausage egg balls with other dishes, here are some suggestions to create a collab-dish with breakfast bites with hash browns:
Eggs: Doesn't matter if it is fried or poached or cooked; sausage balls with egg is a great combination.
Bacon/Ham will add saltiness and savoriness to your breakfast dish.
Breakfast Sandwich: You can slice hash brown balls and put them into the sandwich for a quick-to-go breakfast meal.
Cheese: Who says you cannot have more cheese in this spectacular dish? Feel free to add in extra cheese to boost its protein flavor.
Frequently Asked Questions
What are hash browns good for?
When it comes to the fundamental character in every family breakfasts and brunches, golden hash brown potatoes are the dish to call out. Being extra savory and crispy, hash brown can complement any protein or side dish. There are many ways for you to cook hash browns, and each version will be compatible with many other kinds of dish. For example, use hashbrown to make Funeral Potatoes or serve them individually along with casserole.
How do we make frozen hash browns taste well?
For frozen hash browns to taste better, first, you will have to defrost them correctly. We use the skillet method to roughly defrost hash browns before cooking them. This method applies to every kind of meat that needs to be defrosted beforehand, including deli meat. Here's how you do it:
In a large skillet, pour in a small amount of oil and heat it. One small tip for you is that you can use peanut oil for non-oil-splashing situations.
Slowly add frozen hash browns one by one into the hot pan. You should put 4-5 balls at a time rather than put them all in simultaneously.
Fry them for approximately 6-9 minutes, and don't forget to stir and turn them always.
Once you take the balls out, they don't have to be completely cooked because you pre-cook them only at this stage. Now they are ready to be cooked in certain dishes that you ask for. With this pre-cook technique, your frozen hash brown balls will taste better in later dishes.
How do you make frozen hash browns crispy?
The secret to crispy hash browns lies in the final layer of hash browns before they are put in the oven. After you followed our above instructions to pre-handle frozen hash browns before baking, dip them into frying powder and make sure the powder covers the balls entirely. When you fry the balls, the frying powder will eventually make the hash brown crispy, which tastes yummier for sure!