Scamorza Cheese Substitute: 6 Best Alternatives (Updated)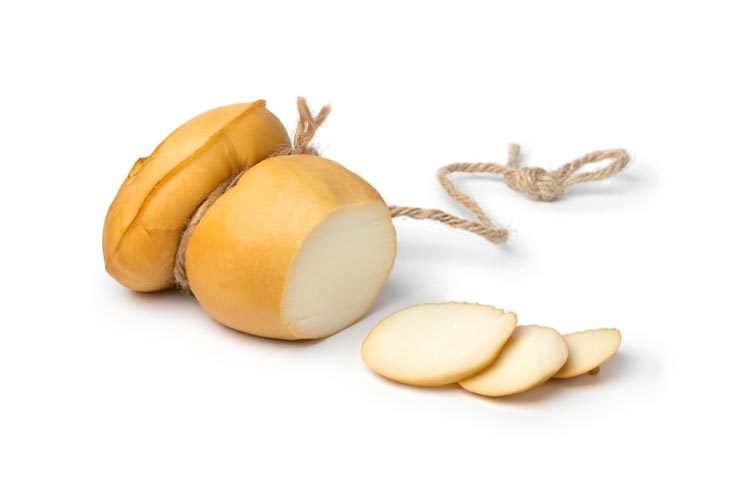 Scamorza has become a common ingredient in Italian dishes for cheese lovers. You can find plenty of alternatives that give a similar flavor to your recipe.
It is not unusual to have your favorite scamorza cheese over and over at every meal. However, some situations require you to step out of the game, like when supermarkets do not always provide what you need. This is the time when you look for a replacement!
In this post, we've listed a good list of substitutes for this cheese. Let's read on to find out your best Scamorza cheese substitute now!
What Is Scamorza Cheese?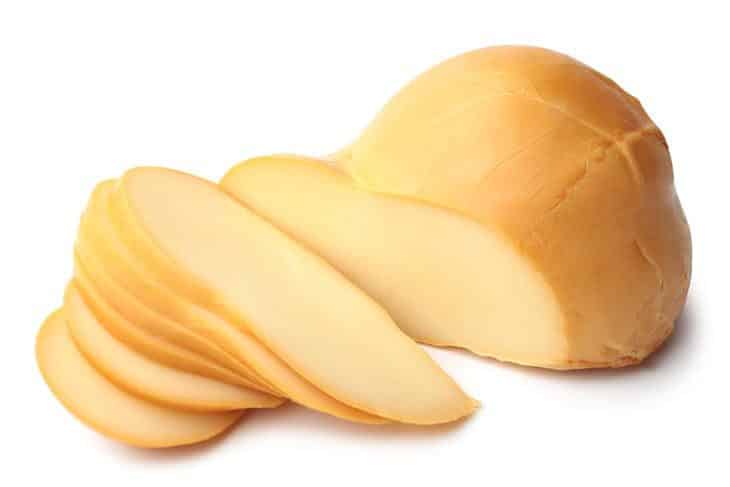 Scamorza is a pasteurized cow's milk cheese from the pasta filata family. In southern Italian regions, such as Apulia, Campania, and Molise, the inhabitants preserve the traditional production of Scamorza till today. They apply the spun paste method and let the fresh curd ripen in its own whey for several hours.
Its final texture comes in semi-soft, drier than Mozzarella due to the smaller portion of the curd.
The cheese is then turned into a round form, hanging with a string. This process results in a pear shape after about two weeks. That's why people named it Scamorza, which means "behead" in Italian.
The finished product excites everyone with its white color, faint milky smell, and sweet taste. Especially, the smoked version will steal your first glance with its eye-catching appearance! Its outer shell has a brown color and gradually turns golden brown on the inside. Another attraction is the cheese's woody nutty mixed with the faint smokey scent.
Recommended Scamorza Cheese Substitute
What can I use instead of Scamorza cheese? Scroll down for the helpful answer.
1. Mozzarella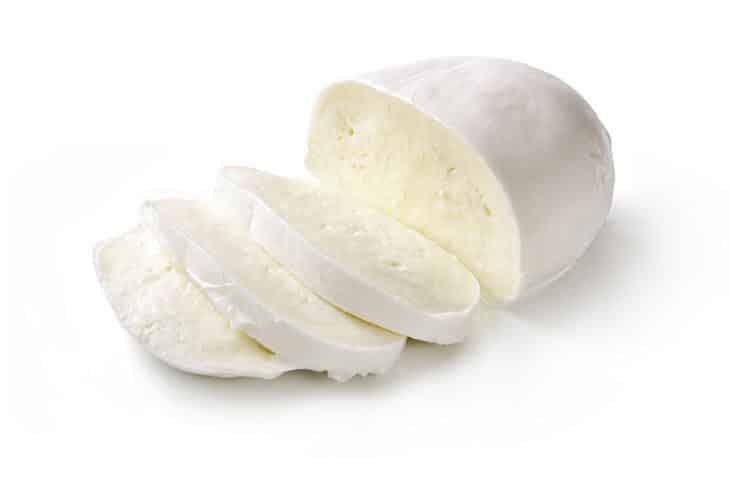 Without a doubt, Mozzarella has become a familiar cooking ingredient for Italian dishes. Some chefs may use it as a substitute for butter in mac and cheese to fortify perfection.
Nevertheless, this popularity sometimes overwhelms Scamorza cheese excessively. Scamorza vs Mozzarella, in fact, have certain differences that make them shine in different ways.
In terms of taste, Mozzarella lovers fall for its mild flavor. Scamorza, on the other hand, delivers a powerful hit to the taste buds, which sometimes dominate other ingredients.
Another good point of Mozzarella is the high humidity that is perfect for grilled foods. At the same time, the drier texture of Scamorza needs higher heat and more time to melt.
Basically, people consider Mozzarella as one of the closest Scamorza cheese replacements.
2. Marzolino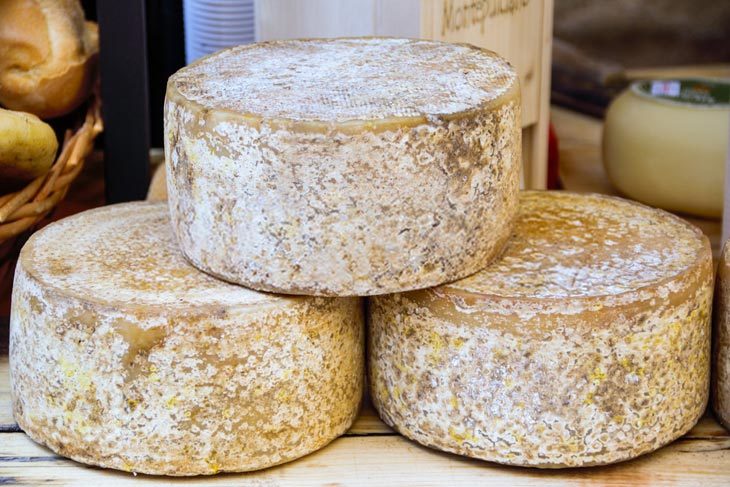 In Tuscany, people often use sheep's milk to make Marzolino. As a Scamorza substitute, it has a semi-soft but slightly grassy form. Some Scamorza recipes such as omelets, salads, and grilled vegetables can be served perfectly with this cheese. It leaves a rich buttery taste instead of the usual milky one.
3. Tallegio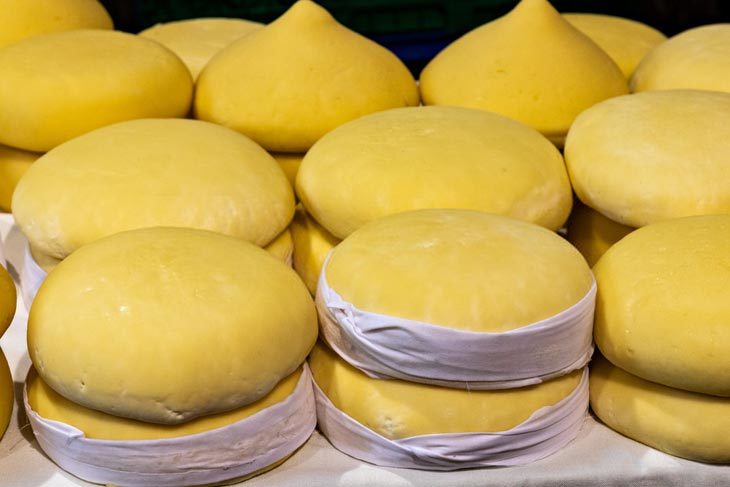 You can taste the kind of cheese in some of the traditional pastries and dishes, such as risotto. Tallegio, one of the best Scamorza cheese substitutions, has a distinctive appearance compared to other cheese products.
People dip it in brine before drying to create a striking orange color of the finished product. Of course, this process also makes the cheese saltier.
4. Cheddar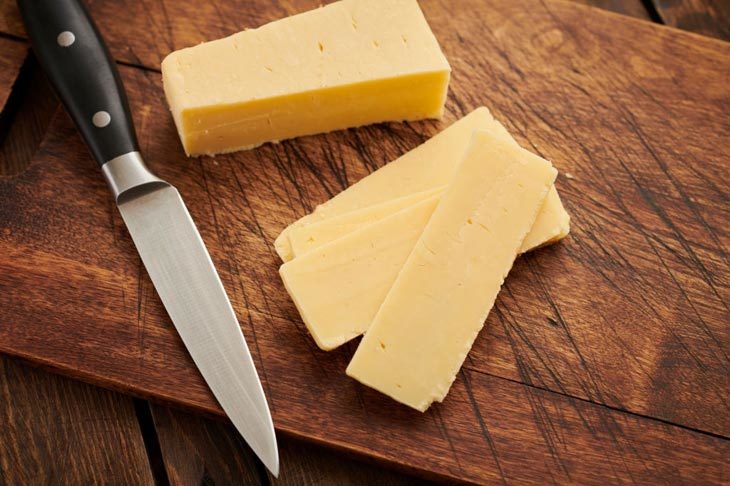 Can't buy Scamorza cheese at your local and are looking for some alternatives? This might be the most unexpected offering: Cheddar cheese.
As you know, Cheddar has a hard texture, which is the opposite of Scamorza. So does it melt when exposed to high temperatures? Surprisingly, this cheese has no trouble meeting your expectations. Its excellent liquefaction expands the choice of ingredients for baked foods.
5. Provolone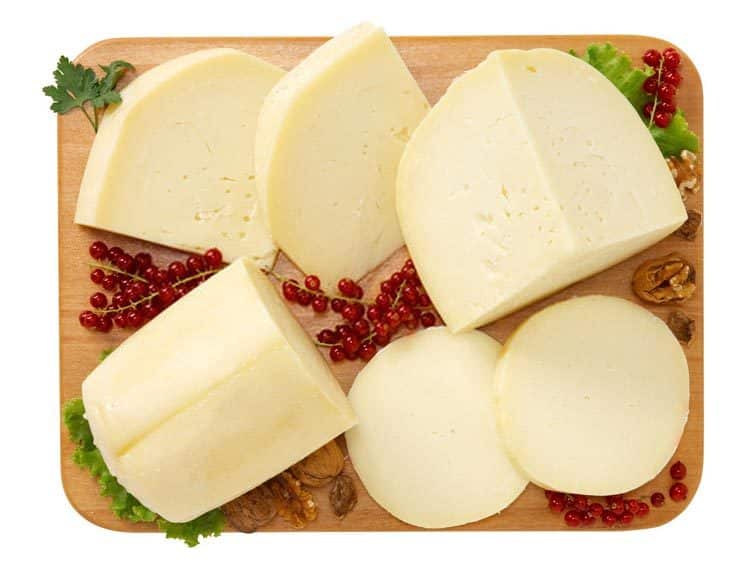 Provolone cheese similar to scamorza cheese in terms of processing method.
Yet, while the first one ripens within two weeks, the latter takes longer to mature. This leads to the distinct properties between these two types of cheese. Provolone's taste is more buttery, and the texture is softer.
If you want to enjoy the smoked version, make a blend of Provolone Dolce, Provolone Piccante, and mature Cheddar cheese for a little extra flavor. Some alternatives to Provolone also give similar results.
6. Caciocavallo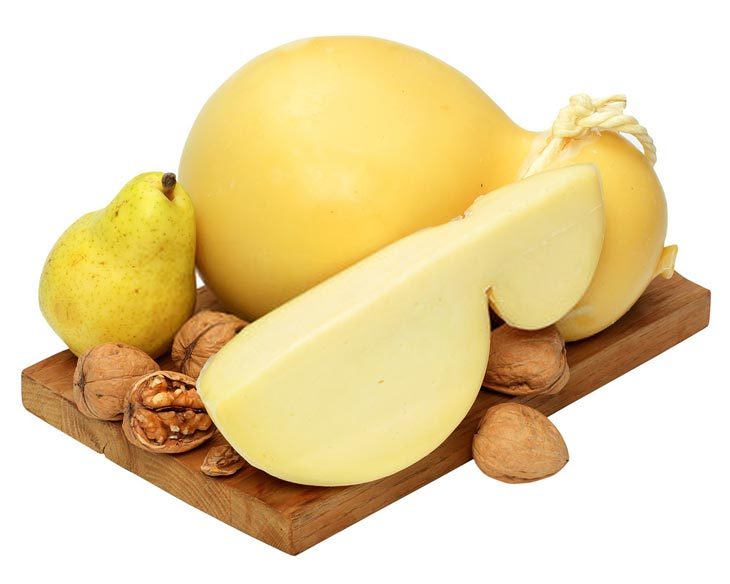 Caciocavallo becomes another perfect substitute for Scamorza cheese due to its creamy taste. Its elasticity and chewiness take your snacks to the next level.
Some chefs also consider Caciocavallo as a Reblochon substitute. In particular, you can grill or smoke the cheese and combine it with some of your favorite ingredients to make a delicious platter for the family.
Why Replace Scamorza Cheese?
Sad to say, some properties of Scamorza may bring an unpleasant experience. Therefore, the list of Scamorza cheese alternatives in the section above can be more suitable for some dishes based on some reasons:
Too Strong Note
Obviously, Scamorza is well-known for its heavy flavor. It is clearly present even when you only add a little to your food. People may search for other alternatives that offer the same quality but with a milder taste.
Personal Preference
What's more important than your personal taste? A delicious dish has no value if it cannot satisfy your taste. Some people replace Scamorza with other cheeses just because they do not like its flavor.
Non-availability
Some supermarkets do not have Scamorza on hand when you need it. That's when the replacements become more useful.
Frequently Asked Questions
What Is Scamorza Bianca And Scamorza Affumicata?
Scamorza Bianca has not completed the ripening process, resulting in white color, creamy taste, and supple texture. You can consider it as another version of Mozzarella.
On the other hand, Scamorza Affumicata is smoked by hanging for two weeks. It becomes dry and chewy, turns yellow, and has a mixed taste of Mozzarella and mature Cheddar.
Is Scamorza Always Smoked?
Not necessarily. It depends on the final result that the makers get after two weeks. This cheese comes in two forms: original (Scamorza Bianca) or smoked on straw for about 15 minutes (Scamorza Affumicata).
Can You Eat Scamorza Raw?
Scamorza itself is a mouthwatering dish, and it does not require complicated cooking techniques to enjoy its full taste.
Is Scamorza Good For Pizza?
Scamorza brings a burst of flavor and great consistency to pizza. You can consider using Mozzarella to reduce the strong smell of this South Italian cheese.
Final Thoughts
No option above is exactly the same as Scamorza, but it completes the basic flavor of the dish at best. This article has compiled a list of great alternatives. We hope you have found a Scamorza cheese substitute for unexpected situations. Depending on your taste, pick out the one that best suits your taste and see how it turns out!