Top 5 Picks For Sea Salt Flakes Substitutes
Looking to spice up your culinary adventures? Say goodbye to the same boring old thing with our top five picks for sea salt flake substitutes! From artisanal salts to unique ingredients, this comprehensive guide unveils the best alternatives that will take your dishes to a new level.
Whether you have dietary restrictions or simply want to explore new flavors, these substitutes will revolutionize your seasoning techniques. Get ready to learn all about sea salt flakes substitutes.
What Are Sea Salt Flakes?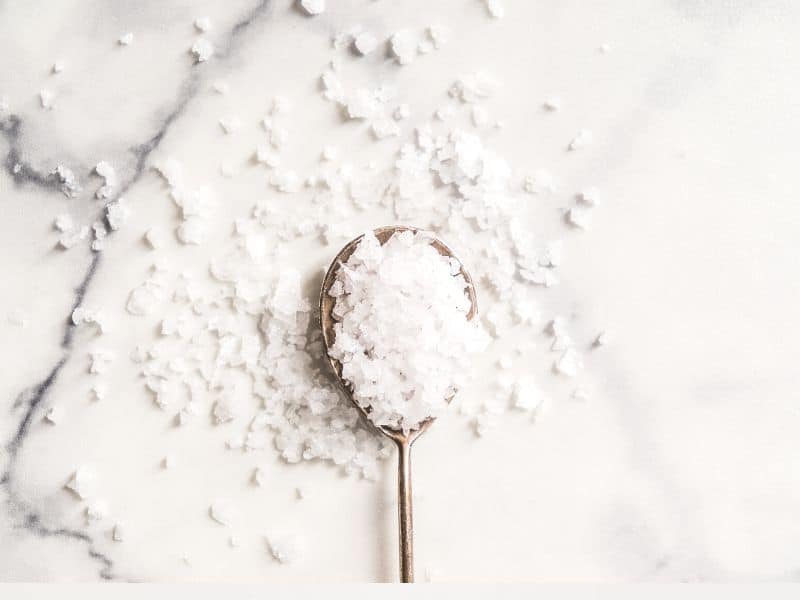 What Is Flaky Salt?
Sea salt flakes, also called flaky sea salt, are a type of essential ingredient in worldwide cuisine. They are crystals with pyramid shapes that are produced from coastal waters.
Generally, sea salt is formed after the evaporation of seawater. This left behind offers a wide range of tastes based on the minerals' proportion.
The fine sea salt containing magnesium, calcium, potassium, and other types of nutrition is the most convenient in seasoning.
Maldon is recognized as one of the flagship distributors in manufacturing the sea salt flakes, with the sources coming from Essex, England. This product is the most popular in Western cuisine.
Features Of Sea Salt Flakes
Due to the differences in origin, the sea salt flakes have some distinct features compared with other salts.
Pros:
Flexible in shape: Its shapes are diverse, while mainly looking like minor pyramids.
The taste is not purely salty, quite delicate.
Small packaging: The Maldon sea salt flakes are packed in small quantities to season baked goods, as an example.
Con:
Found to content microplastics
5 Recommendations For Sea Salt Flakes Substitute
Here are some prominent options for sea salt flakes replacement, with a review attached:
1. Himalayan Salt Or Pink Salt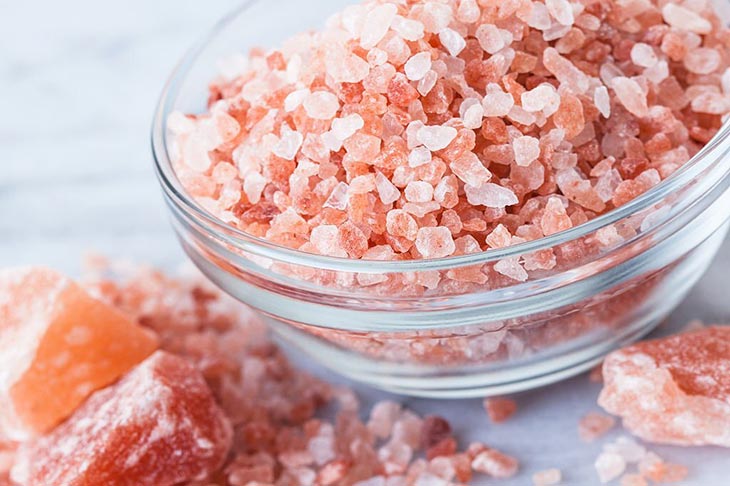 The pink color of this salt type comes naturally from the presence of iron oxide. This is one of the most luxurious types of salt.
While flaky sea salt is a finishing type used at the end of cooking, the Himalayan one is categorized as a cooking salt, which is sprinkled in the food preparation step.
Unlike sea salt flakes, Himalayan variant is produced from mines located in Pakistan, which is rich in calcium, iron manganese, zinc, etc. Therefore, pink spice provides lower sodium content compared with other types of salt.
Although there has been no official proof of health benefits for consuming pink salt, this flaky sea salt substitute is highly recommended in a healthy diet.
Pros:
Consisting of fewer trace minerals and limited sodium content
No iodine added (cause of hypoactive thyroid)
Maybe healthier than regular salt
Con:
2. Kosher Salt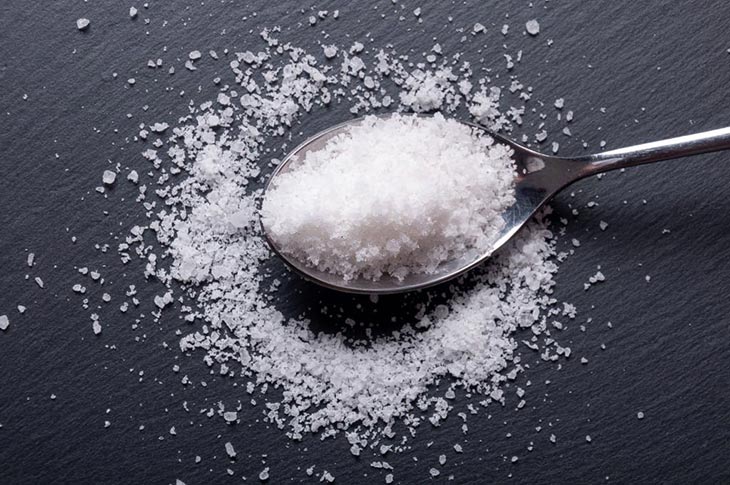 This workhorse in the kitchen can be another wonderful flake sea salt substitute.
The Kosher Salt name originated from the great function of extracting the moisture from the meat, included in the koshering process.
Kosher Salt is a type of coarse edible salt, a staple in the kitchen of North American chefs and a symbol for the practice of dry brining meats belonging to the Jewish religion.
There is a difference in the shape of kosher salt vs flake salt, as the kosher's flat or diamond-like crystals appear larger but lighter. This stand-in brings a purer flavor than the sea salt due to the lack of metallic additives.
This kitchen salt is considered as a cooking salt like the pink type but at a much lower price.
Pros
Cheap cost
Consistent and quick-dissolving
No anti-caking agents contained (pure flavor)
Easy to pinch and control the quantity used
Con:
3. Table Salt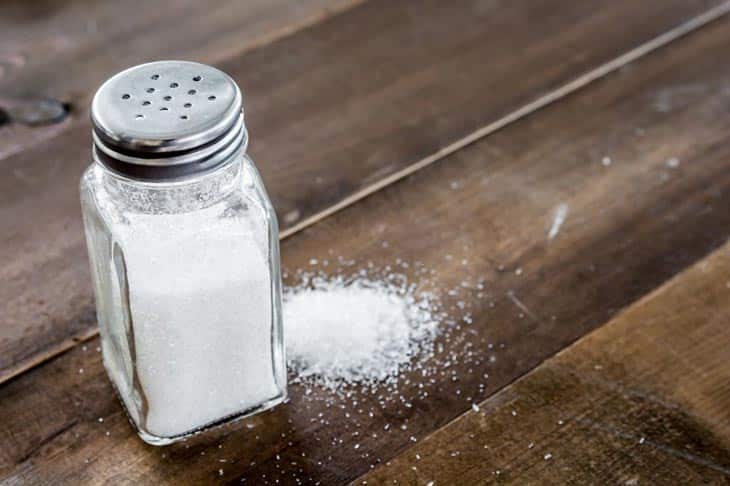 This common ingredient in Asian cuisine, especially Chinese recipes, deserves a spot in the sea salt flakes alternative list. Table salt is a cooking type that is mined from underground salt deposits.
After being gathered, this ingredient is processed to reduce the potentially harmful sodium content by mixing with potassium chloride or adding iodine.
Table salt has the finished form of a fine powder, calling for additives to avoid the caking agents among the granules.
Being heavily processed, the taste of this sub for sea salt is weaker. Moreover, the flake of table salt has a smaller size, which offers less mouthfeel and a "crunchy" texture.
Pros:
Beneficial nutrition: iodine or potassium chloride contained
Easy to dissolve
Microplastics- free
Cons:
Having several additives with side effects
Greater consumption overall than other types of salt
4. Hawaiian Salt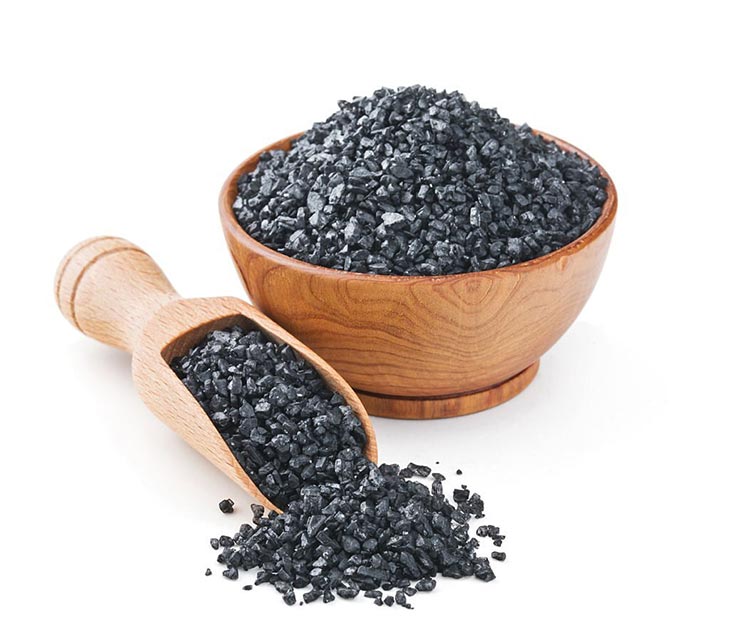 Hawaiian Salt is a substitute for sea salt as it is also harvested from the ocean. But the difference is the drying process of this type happens in beds dug into lava.
Based on the color of the lava, its main colors are red and black, which can be called "volcanic" and "clay" salt, respectively.
Hawaiian Salt, especially the red shade, not only provides dozens of healthy minerals as the sea salt flakes but also has a unique look of brick-red color. This is a perfect choice to decorate your food, such as a bowl of tuna salad.
There is a note of caution for black type users that some manufacturers add activated charcoal to the old sea salt spines to make them cheap "black salt".
Pros:
Totally dried, convenient for using
Available in different colors
Rich nutrition, good for health
Con:
Unsecured identical quality of black salt
5. Fleur De Sel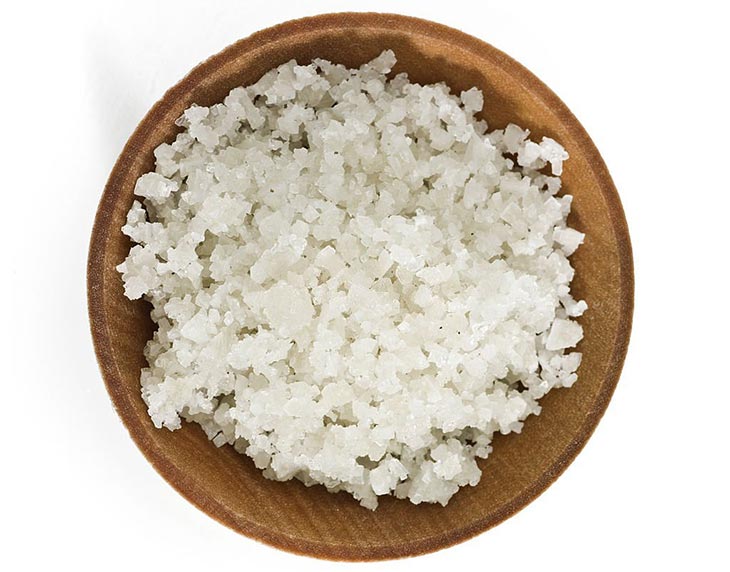 Fleur de sel is recognized as a luxury Maldon salt substitute because both types have the same production. Due to the harvesting process, this sub has a gray color.
About the similarities, the two have flaky shapes and contain numerous helpful minerals.
While the Fleur de sel has a moist texture, the Maldon's is completely dry. This difference leads to the slower dissolving in the mouth of the Fleur de sel.
Another detail to tell these two apart is that the Fleur de sel is way more pricey than the Maldon variant. Thus, you will only notice this flake sea salt substitute popped up in luxury salted food.
Pros:
Rich nutrition, good for health
Can be visible on the dish
Long-lasting flavor
Moist texture, rare in salt
Cons:
Takes more time to dissolve
Expensive