3 Best Sesame Paste Substitute Which Will Make You Surprised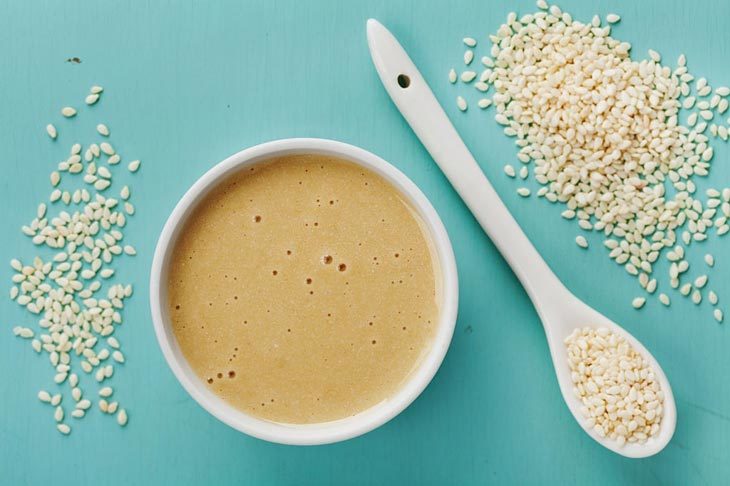 Sesame paste can be a great seasoning for many dishes, from savory dishes to sweet treats. However, in many rural areas, sesame paste can be difficult to find, making its nonpresence a problem during your cooking process.
To solve this problem, we need to find the best sesame paste substitute so as it does not change the flavor and the texture that sesame paste intends to give to the dish.
Are you ready to find out what it is? Join us then!
What Is Sesame Paste?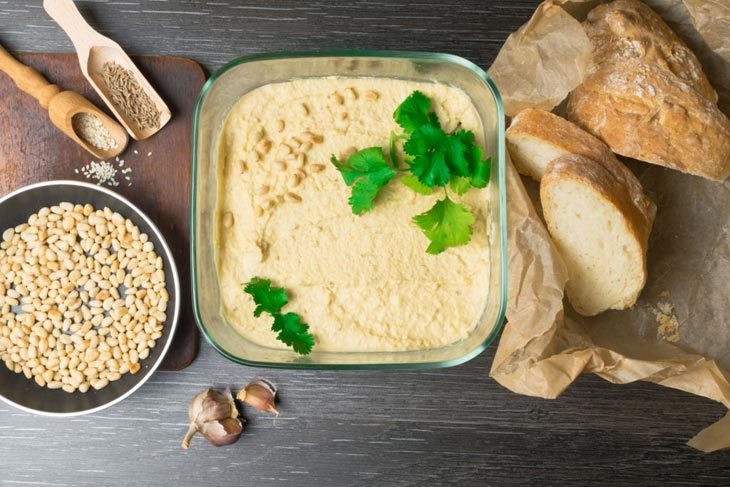 If Gochugaru sauce is a significantly well-known sauce from Kimchi land Korea, then sesame paste is an equally competitive representative from China.
Made from toasted white sesame seeds, sesame paste from China is one of the most popular Chinese and Asian cuisine ingredients.
It has a strong and robust flavor that comes from hulled, raw sesame seeds. Sesame sauce can bring in the dishes the distinct, signature nutty aroma.
In Chinese cuisine, sesame paste is used mainly as dressings in salads, coatings in noodles or buns, or used separately as a dipping sauce. You can easily find sesame sauce packed in a jar for long-term preservation.
Sesame Paste Substitute – Best Options for You
1. Tahini
When it comes to substituting sesame paste, tahini paste is the best sesame seed paste substitute you can get for many reasons. As a matter of fact, sesame paste can be a great choice of substitution for tahini paste as well.
If you have heard of Tahini before, well, it is a paste made from sesame seeds, but it originally comes from the Eastern/Mediterranean region.
Putting these two paste on the scale of Chinese sesame paste vs Tahini, we can see the harmonious similarity in texture. But when it comes to flavor, although both pastes are made from sesame seeds, there is a gap between them.
The Chinese version is nuttier, darker in appearance, and stronger in aroma and taste. It is also dense in texture compared to the Western version. If we recognize Tahini as a sesame paste substitution, it's acceptable since they are both made from sesame seeds.
However, there must be a modification taken before you substitute Tahini with sesame paste if you want the flavor to be exact.
If your dish contains sesame paste as the main seasoning agent, using Tahini instead requires you to add in olive oil to make the Tahini bolder and richer.
Take an equal amount of Tahini and olive oil, put them together in a bowl and taste it until you find the flavor is good enough for your recipe.
Based on your recipe, you can adjust the tahini flavor with salty seasonings like salt, pepper, paprika so as it reflects the flavor you want most.
2. Peanut butter
Peanut butter is the substitution you can think of when sesame paste is not your dish's main character. As a matter of fact, peanut butter and sesame paste cannot be substituted for each other without further boosting peanut butter flavor.
Here's an instruction on how you can use peanut butter or peanuts compound and how to mix and match it for it to become alike as much as much sesame paste:
Pound toasted sesame seeds into a paste in a mortar (or in a processor).
Add sesame oil and nutty spread. Blend until very much joined.
3. Sesame Oil
For dishes that do not require the appearance of sesame paste but only the flavor, sesame oil is what can make up your recipe as sesame seeds substitute.
However, be aware of what you use this alternative for as it can ruin your dish's texture. Remember that you can always make sesame oil denser by adding in mashed sesame seeds substance.
How To Make Chinese Sesame Paste?
Do you know that you can create a sesame paste substitute on your own? It's quite straightforward and accessible to make a substance that resembles sesame paste at a beginner level.
Once you have mastered our technique, you can add in more ingredients or advance the instructions to get a more exact taste as you want.
Here are the ingredients that you will need:
200-300g roasted white sesame seeds
Two teaspoons of peanut butter (optional)
One knife spoon of salt
1/4 cup sesame oil
With all these ingredients, how can we create sesame paste? Follow our step below to find out:
Step 1: Roast White Sesame Seeds
Put all of your white sesame seeds in a clean pot. Remember to sort the seeds first and eliminate the odd ones with low quality. It would generally help if you washed all seeds 2-3 times to make sure that all grains and dirt flushed away.
Pour all of the seeds into the frying pot. Start with the high temperature for the excess water and moisture to evaporate. At that point, hinder your fire and continue stirring the seeds until you can detect the sesame smell.
To determine whether the seeds have been properly roasted or not, see if any of them has cracked yet. If there is, then the fire is too high, and you should shimmer it down.
For more than 1-2 minutes, take the pan out of the heat and let the seeds rest for 10 minutes to chill down.
Step 2: Mix Sesame Seeds And Peanut
Put your toasted sesame seeds and peanut all into a food processor. Add 1-2 teaspoons of sesame oil.
Run the processor from 2-3 minutes until you see a blend between sesame and peanuts. The substance should be roughly smooth with no sign of seeds left.
Step 3: Prepare The Paste
Pour the sesame-peanut substance out and use a spoon to whisk them up until you see they form a paste.
Choose a sealed air-container to pour the paste in, and you can start using it immediately, or you can put it in the fridge for long-term storage.
Frequently Asked Questions
What Is Sesame Paste Made Of?
The Chinese sesame paste is a special kind of seasoning made using toasted white sesame seeds. Sesame seeds are often characterized by the color black. However, white sesame seeds are well-known as well, especially in Asian countries.
Sesame paste is mainly served as the dressing of mixed greens, or as fillings in buns or dipping sauce in pots.
The majority of the Chinese sesame paste you'll discover in Asian/Chinese grocery stores are typically found in containers. Sesame paste can be found alongside tahini sauce as the Tahini paste substitute.
Does Chinese Sesame Paste Need To Be Refrigerated?
Once you have opened the jar of Chinese sesame paste to use, refrigerating it is the best way to store it. All you have to do is close the container closely and put it in the fridge.
Food experts recommend that sesame paste be used within three months to store it at a low temperature. Avoid sesame paste in the freezer as you might have trouble unfreezing it in the future.
What Do You Use Sesame Paste For?
One of the most well-known approaches to utilize sesame paste in cooking is to make sauces for plates of mixed greens and noodles, fillings for buns and bread, and plunging sauces for hot pot for extra nutty richness. Here are some recipes with sesame paste that you will love:
Sesame Noodles – Sesame sauce be used as the main seasoning factor or the dipping sauce for the protein
Chinese Bang Bang Chicken – In this recipe, the combination of Sesame paste and chili oil creates an extraordinary Sichuanese' strange flavor' (怪味) sauce.
Dan Dan Noodles
Steamed Eggplant in Nutty Sauce
Sesame Checkerboard Cookies – Not only sesame paste gets its presentation on savory dishes, but it can also be featured in sweet treats as well.
Cinnamon Rolls with Sesame – Cinnamon and sesame paste is truly the best combo for winter days. This recipe guarantees to warm you and your family with warm sweet rolls.
What Are The Benefits Of Sesame Paste?
As sesame paste is made from 99% of sesame paste, it will also inherit all the benefits we can receive when we consume sesame:
Profoundly nutritious. Sesame paste is loaded with solid fats, nutrients, and minerals.
Provide a lot of cancer prevention agents thanks to the characteristics of sesame seeds
Diminish the risk of getting specific illnesses.
Provide antibacterial properties.
Contain calming mixes.
Reinforce your focal sensory system.
Offer anticancer impacts.
Ensure liver and kidney work effectively
The Final Words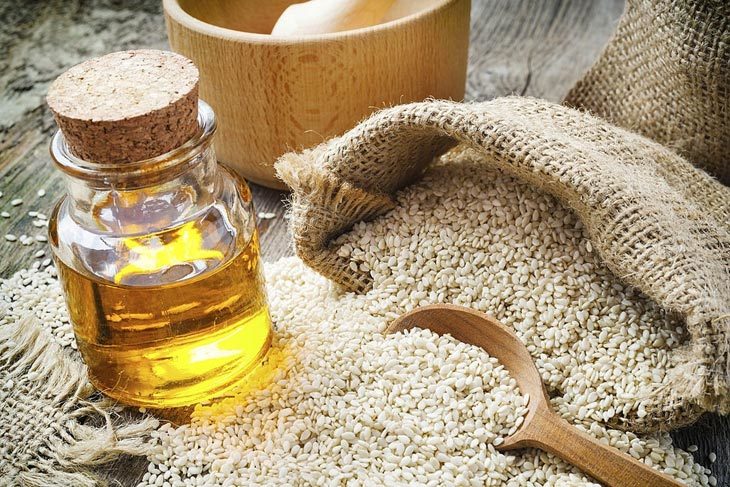 And that's everything we can cover on Chinese sesame paste substitute. We hope that this article has helped you choose the right alternative for your sesame paste and even the way on how to do the sesame paste for yourself.
Sesame paste is a fun and playful ingredient, so it's best to have fun and experience it throughout many dishes. Thank you for reading our article, and we will catch up with you soon!