Shallot Substitute – 10 Best Replacement Can Save Your Dish!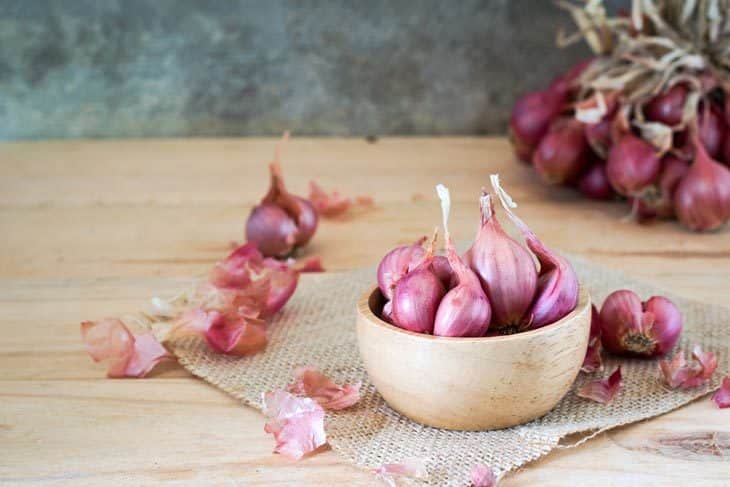 In terms of cuisine, scallions are a popular seasoning for many dishes such as soups, soups, stews, and grills. It can enhance the flavor of your dishes and offers many health benefits.
However, it is not always available in everyone's kitchen. How can you make your dish remain delicious without using scallion? Which is the best and suitable shallot substitute for your cooking recipes?
Scroll down to get the answer from our list of substitutes!
Basic Knowledge About Shallot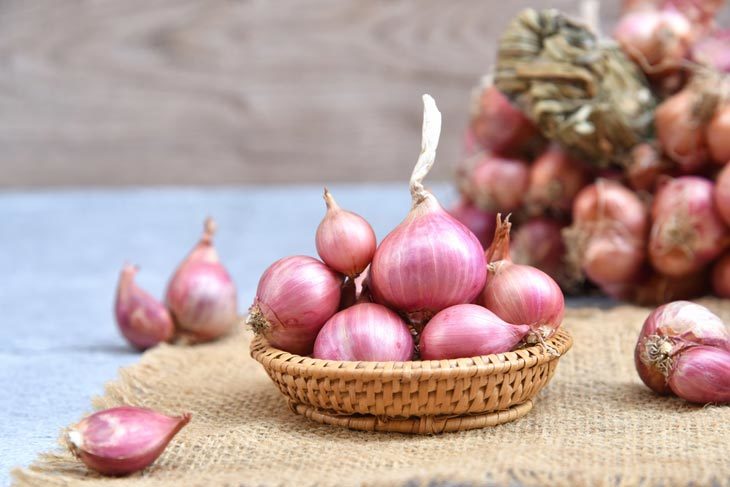 What do shallots look like?
Many people often confuse between shallots (Allium cepa, scallion) and onions because of their small, elongated shapes that are quite similar. It is also in the Allium family with several other spices such as chives, leek, etc.
However, it has 3 to 6 cloves like garlic instead of rings like the brothers in the house and less water.
What does shallots taste like?
It has a mild sweet and spicy taste, like a blend of traditional garlic and onion. Therefore, you can also substitute shallot for onion in dishes.
Nutritional value
More than just an aromatic substance, many people will be surprised by what it brings. It is rich in protein, vitamins, antioxidant compounds, carbs, calcium, fiber, zinc, etc., especially fat-free. Using it in your meals can help:
Prevents chronic diseases such as asthma, arthritis, diabetes, cancer.
Control cholesterol and prevent the risk of atherosclerosis
Helps improve blood circulation, lower blood pressure.
Good for people with diabetes
Has a very effective antibacterial effect
What dishes do you use it for?
With a mild and attractive taste, you can use this aromatic substance for many dishes such as stir-fries, fried shrimp, soups, sprinkles on salads, pasta, pizza, sauces, etc.
Recommended Shallot Substitutes
Green Onions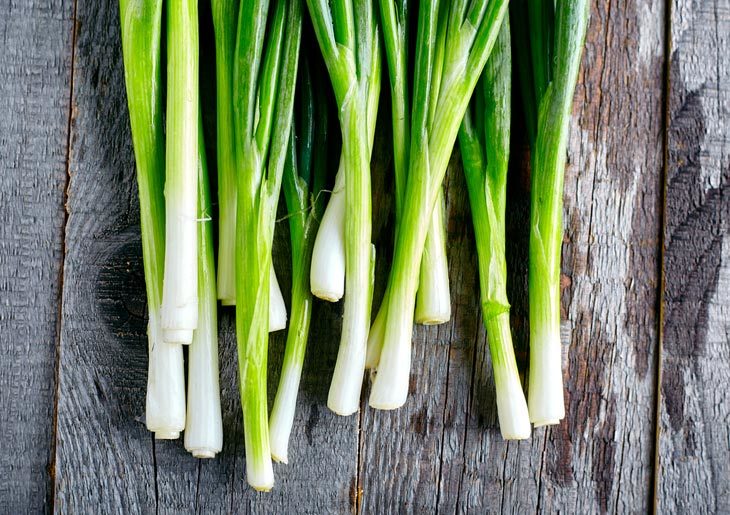 The first shallot substitution we would recommend is green onion, a young one with a mild flavor. All parts of it are edible: the green top tastes a bit like an onion but is milder due to the leaves; The white part has a sweet taste.
Another similarity is how it is prepared when cooking. You also can use raw green onions (to decorate the dish) or cook (combined with other ingredients). Delicious dishes with this ingredient such as chicken soup, pancakes, grilled salmon, etc.
Dried Onions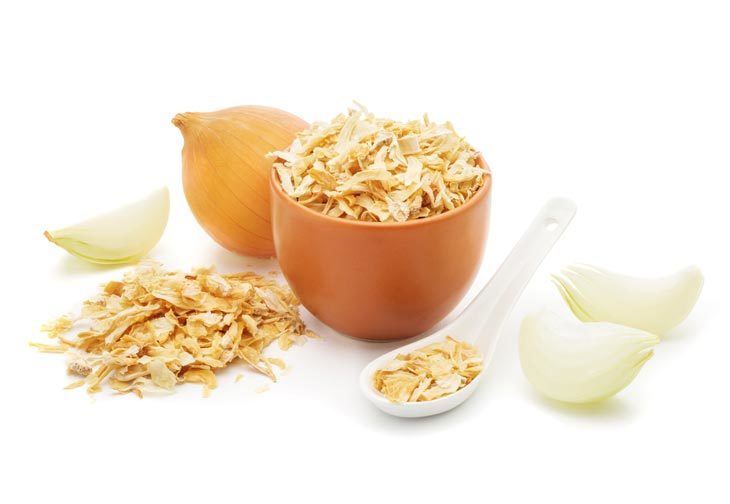 Surely this is a spice that is no stranger to many people; it is present in almost every kitchen. You can use it as a shallot replacement for many different dishes, but their textures are not the same.
Since they have a stronger flavor, you will need to remind them about their quantity each time you use them. For example, if your dish requires 53 grams of allium cepa, you should only add 14 grams.
The dishes you can combine with it include vegetables stewed with beef, grilled meat, Italian salad, etc.
Red Onions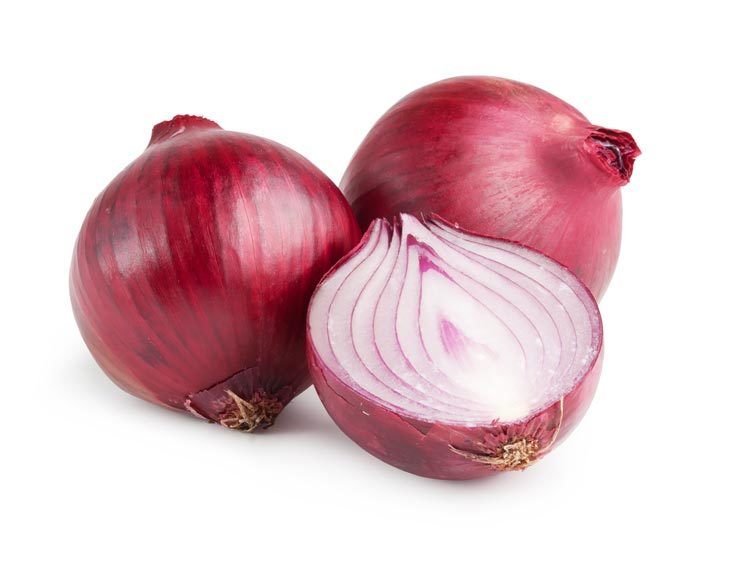 They are also a notable name in this sub for shallots list. Like the green one, you can use it both raw and cooked. Its fragrance is a bit stronger so use it less than what the original recipe says.
According to experts, foods that are red are often very healthy, and the same is true for red ones. Thanks to the plant pigment anthocyanins inside, it can help improve your health and prevent cancer, neurodegeneration, or cardiovascular diseases.
The dishes you can try using this aromatic substance are pizza, fried chicken breast, salad, etc.
Garlic Scapes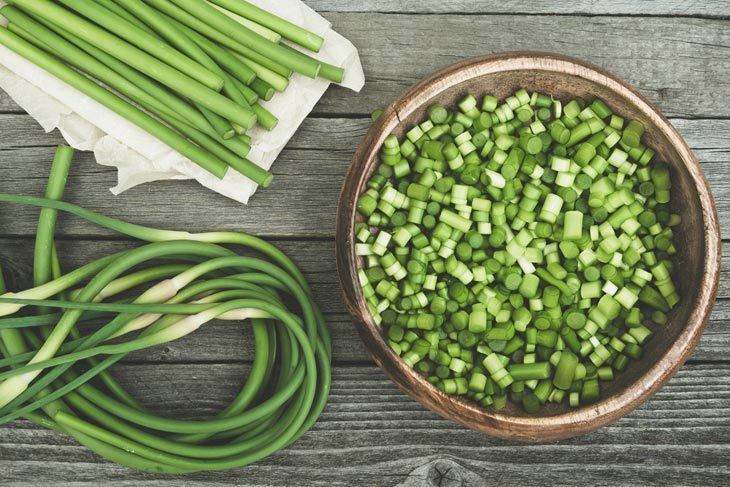 Garlic scapes are the stem that grows from the garlic bulb, making it less spicy than the root. Although its texture and flavor are not 100% the same as the original, this is still a good shallots substitute for dishes (in raw and cooked form).
Options not to be missed with garlic scapes: omelet, salad dressing, pasta, etc.
Leeks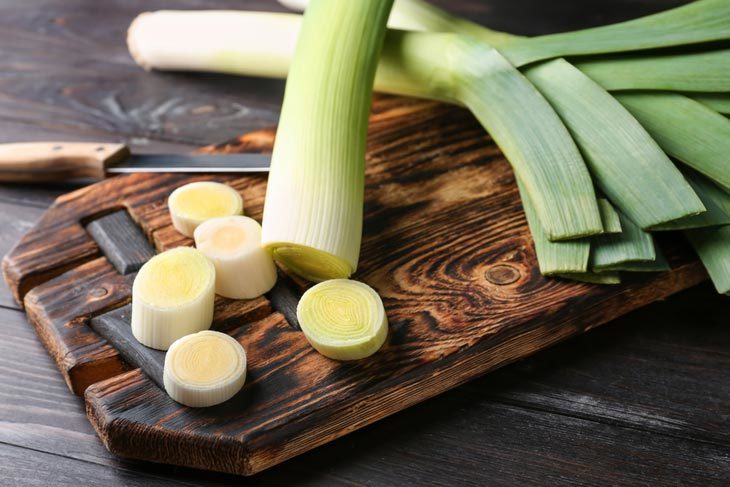 Leeks are ingredients with an onion-like flavor and a hint of sweetness. It is very good for health, especially for the heart, because it contains a lot of vitamins A, C, K1, manganese, antioxidant compounds such as quercetin, kaempferol.
Many people often have the habit of removing the green leaves of leeks when cooking, but you can use it for soups or stocks to stimulate the taste and sight.
Garlic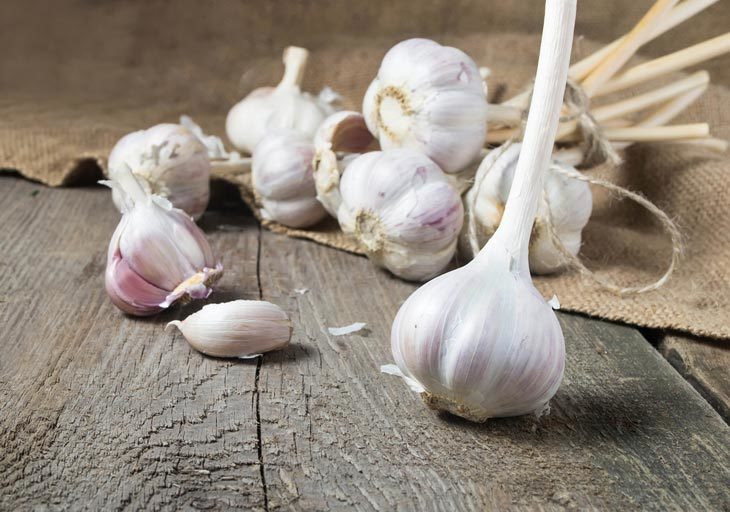 The next shallot sub is a familiar spice in Asian cuisine – garlic. Surely anyone has once heard of the miraculous effects of small garlic bulbs, such as preventing cancer, diabetes, heart disease, metabolic diseases, etc. Therefore, garlic for dishes brings many benefits to human health, although many people are a bit shy about its smell.
Garlic has a pungent taste, so that it will be a good substitute for shallot in sauce, but they are not the same. You also use it for garlic soup or baked salmon.
Chives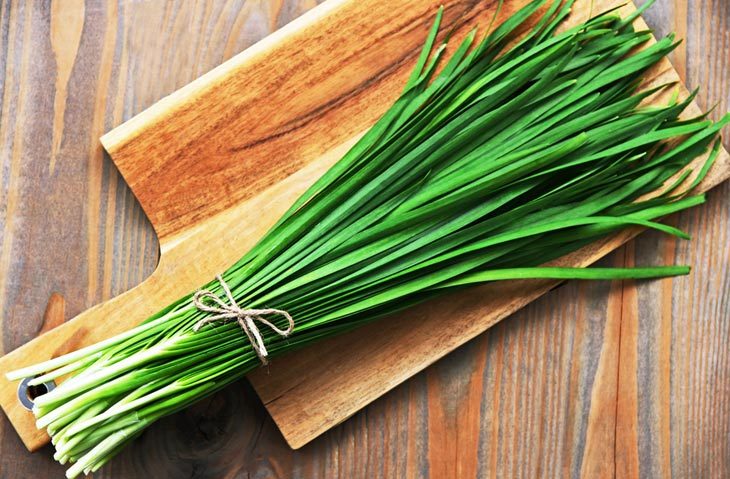 Chives is a type of onion with flowers, a harmonious taste, not too spicy, so it is easy to combine in many dishes. You can chop the green stem and white tuber into slices to sprinkle on a pot of mashed potatoes or soup.
Although chives can be used as a shallot substitute, you should limit cooking them because they don't like heat very much.
Yellow Onions
Many chefs choose this type as the best substitute for shallots, which is enough to demonstrate the similarity between these two raw materials. With a harmonious, subtle taste, not too sweet and spicy, it is a necessary extra to boost your dish.
Not only that, but it is also a rich source of nutrients with many vitamins, anti-inflammatory agents, and antioxidants to help protect you from heart disease, liver disease, or cancer.
Ramps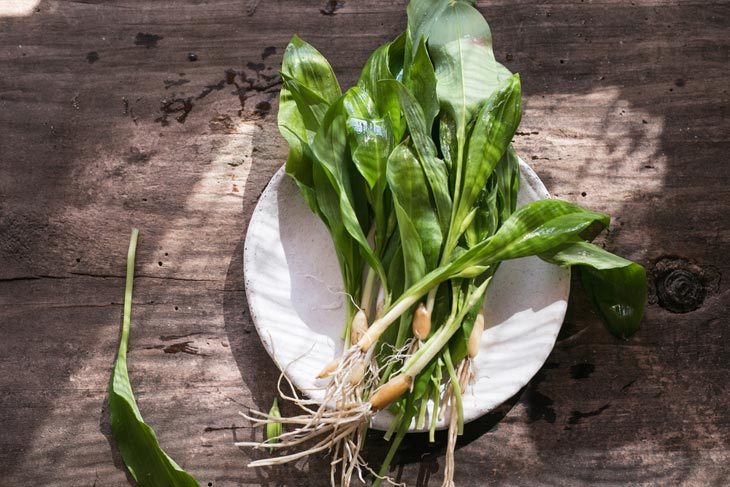 Even though ramps do not offer strong taste as their relatives, they are the ultimate choices for your fresh pasta sauce and soup. Nevertheless, this ingredient is rich in Vitamin K.
It would be best if you use ramps as a supplement for your sandwiches or in butter.
Pearl Onions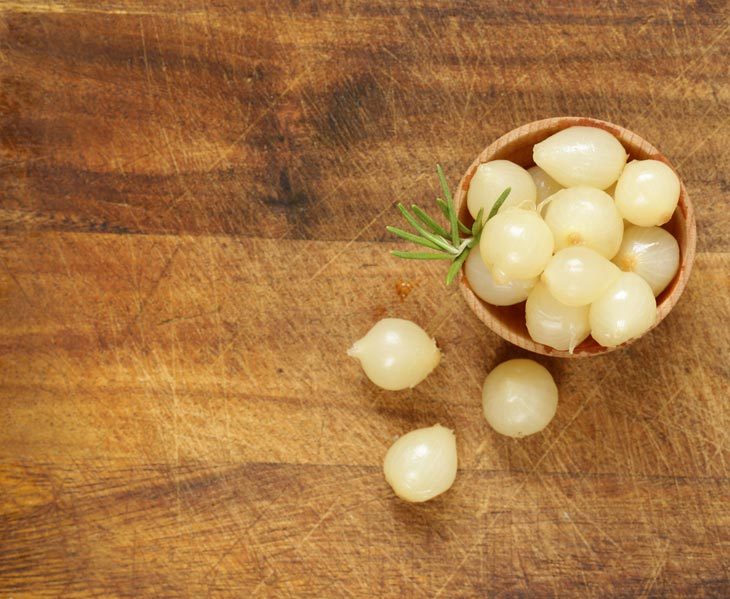 The beautiful name of this tuber is enough to describe its sweet taste. Like a shallot equivalent, it is suitable for many dishes that require the mild, delicate flavor of European cuisine.
Besides, it is also very nutritious like its brothers.
Cipollini Onions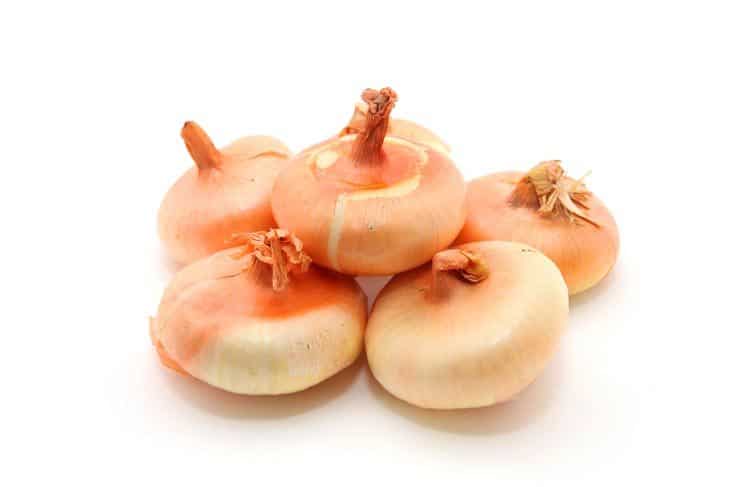 The last name on this list is Cipollini, the ideal ingredient for hamburgers or sausages. Its aromatic sweetness is so attractive that it is hard to refuse.
How Can I Choose The Best Shallot Substitute?
Red and yellow onions are the mildest flavors in dishes instead of shallots. White ones have a lot of spicy flavors, so you'll need to be careful with the ratio so as not to affect the dish's flavor.
So 1 shallot equals how much onion? You will need about 1/3 of an onion for three scallions, a medium one for 5 – 6, and a large one for 7 – 8. However, this is approximate; you can customize it to suit your dish and taste.
Do not add garlic if you have decided to use onion to substitute for minced shallots. All three of these have similar tastes; using two substitutions will make the dish's flavor too strong.
When choosing the substitute for scallion, make sure you get firm onions, no mold, mushy, soft spots, discoloration, bruises, and without sprouting.
Conclusion
Above are the top 11 types of shallot substitute most commonly used today. Essentially, they are similar to shallot but with a few minor differences.
To not lose the original flavor of the dish as in the recipe, you should pay attention to the problem of proportion when combining these spices. Hope you have a great meal.