7 Best Sherry Vinegar Substitute Will Make You Surprised
Sherry Vinegar – a gourmet ingredient, has entered the pantry of many cooking lovers. This is because of the extraordinary flavors it could offer your dishes with only a few drops.
If you suddenly come out of this rich in flavor, sophisticated in color, and exorbitantly priced vinegar, you wonder: "What is sherry vinegar substitute?"
Wipe out your worries because we're here to help. Scroll down and you will find simple and affordable food ingredients in your kitchen, which can serve well as a perfect sherry vinegar alternative.
What Is Sherry Vinegar?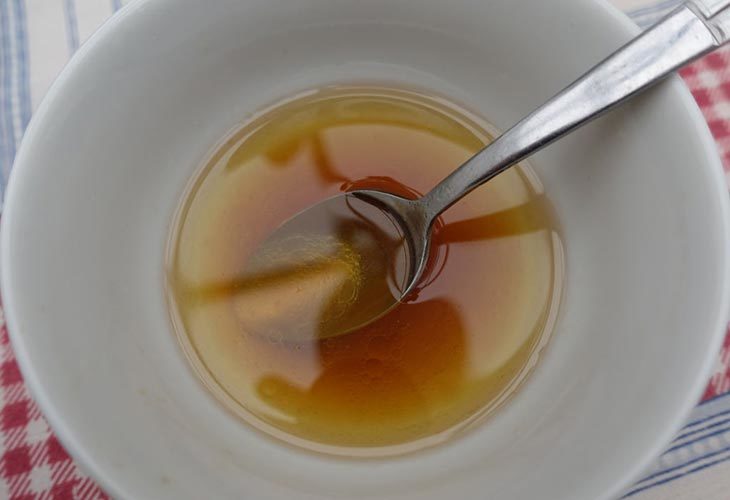 It is a type of gourmet wine vinaigrette (vinagre de Jerez) that can only be produced by three grape varieties (Palomina, Moscatel, and Pedro Ximenez) grown in the vineyards of the Jerez region.
And even when you have the grapes on your hands, how to make sherry vinegar then? It's not that easy, though.
This aged-product is subjected to biological aging in wooden casks, lasting from 6 months to 2 years. Thanks to this production process, the product can retain the golden color, be lightly alcoholic, and have a pleasant flavor due to the balance of sweetness and sourness.
With its distinctive color, taste, and texture features, apera vinaigrette has become one of the must-have condiments in every dish to get an inarguably good taste. If you're on a strict diet, it's perfect for adding this as dressing.
Trust me, you will become addicted to this vinaigrette without worries about additional calories, as this aged-product contains no fat or relatively few carbohydrates. It's also an ideal ingredient for pickle, sauces, and marination of meat before grilling.
Top 7 Recommended Sherry Vinegar Substitutes
Now that you know its origin and its usage in cooking, you're possibly wondering, "what can I use instead of sherry vinegar?" Here are some suggestions for your kitchen:
#1. Fermented Alternatives
Rice vinegar
Rice vinegar is the best substitute for sherry vinegar. This product is fermented from rice. Thanks to the sweet and sour taste, it is greatly similar to apera vinaigrette.
Since it is most popular in Asian cuisine, let's head to the Asian food section in your nearby market if you need it for your kitchen.
Champagne Vinegar
Also made from grapes, this condiment takes second place in terms of substitution for sherry vinegar.
As this type of vinaigrette is sweeter and milder, and less acidic in flavor, you might have to add a larger amount of it if you want to achieve a similar taste for your dish.
Fruit Wine And Fruit Vinegar
Thinking that only the apera vinaigrette can make your dish sophisticated? Get rid of this thought right away!
Alcoholic substitutes such as cider wine from apples, perry wine from pears, or cherry wine represent different types of fruit wine. All of them can be perfectly use in place of sherry vinegar.
Added with sugar, fruit wine is often sweeter, fruitier, and less acidic. Therefore, such wines can be used as condiments to make sauces, which will potentially be superior to apera vinaigrette.
Different types of fruit condiments are fermented from fruit wines. These fermented foods have a sweet and slightly acidic taste. With their subtlety in flavor, fruit vinegars can substitute for making pickles or marinade of your chicken with a higher level of similarity to apera vinaigrette compared to fruit wines.
Weird but true! This can be another sherry vinegar replacement in particular cases. Specifically, it's best to replace desserts made with rice wine vinaigrette with vanilla extract thanks to its natural sweetness. Of course, it doesn't have a sour taste at all, so lime juice should be added to adjust the similar taste to the rice wine one.
Usually, the ratio used will be 1:1, which means you can replace 1 teaspoon of apera vinaigrette with 1 teaspoon of vanilla extract. If your vanilla extract is too concentrated, it is a good idea to add water. The amount of water required is twice the amount of vanilla extract used.
#2. Sherry-derived Products (Sherry Cooking, Sherry Vinegar, Sherry Wine)
If you are wondering: What do these sherry-derived products have in common?
The answer is that these biotechnology products are simply made from the same types of grapes and are all biotechnology products – specifically made from the "Criaderas y Solera" system.
Now let's see how different they are!
Sherry Wine
As mentioned in the origin of vinagre de Jerez, only three types of grapes can be exploited for the production of this valuable wine.
After undergoing an aging process of up to two years, the "Criaderas y Solera" aging method ultimately results in a product that is a mixture of young and old wine. So the taste of it is always in harmony between freshness and maturity.
What is the difference between sherry wine vs sherry vinegar?
Because the vinagre de jerez undertakes a fermentation process, changing from alcohol to acetic acid. It tastes much sourer and loses much of its sweetness compared to the other one.
But in general, thanks to the "Criaderas y Solera" aging process, vinagre de Jerez still retains the characteristic smell and color of the wine.
Having both of them can be a wise idea because you can flexibly cook different dishes according to their specialty.
Cooking Sherry
Cooking jerez is also made from alcohol with salt added to extend its shelf life.
Like jerez wine, it has a golden color and nutty flavor. Noticeably, it has a higher alcohol content of about 17%, while the liquor is usually around 12%. Different from liquor, cooking jerez contains salt and other condiments. With approximately 180mg per serving, it is impossible to use for drinking.
Both the cooking and liquor ones are alcoholic and thus more volatile compared to the vinagre de Jerez. We advise you to simmer while cooking to evaporate the alcohol and get the essence of its flavor.
Note: If you use the cooking option, it's better to reduce salt. On the other hand, if you use jerez wine, you should reduce sugar to ensure the similarity.
Conclusion
We have listed out 7 simple sherry vinegar substitutes and how to create a delicious dish with them. Let's have a look at the closets of your kitchen! Hope that one of which is available and arouses your cooking passion immediately.