15 Sides For Chicken Wings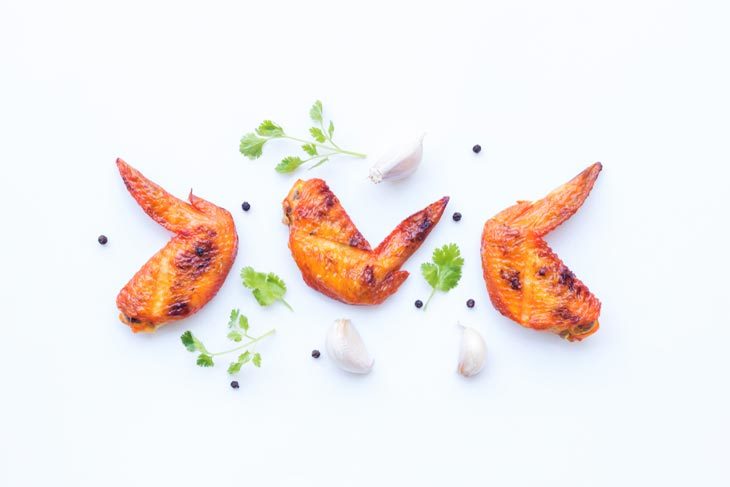 Chicken wings are the ultimate finger food that everyone loves to eat, but let's be real, they're even better when paired with the perfect sides. Whether you're having a small get-together with friends or a big game day party, serving the right sides with your chicken wings can make all the difference.
So, in this blog post, we're going to explore some delicious sides that will take your chicken wing experience to new heights. From classic favorites like fries and onion rings to more creative options like loaded potato skins and coleslaw, we've got you covered.
So, get ready to dig in and let's explore the best sides to serve with chicken wings!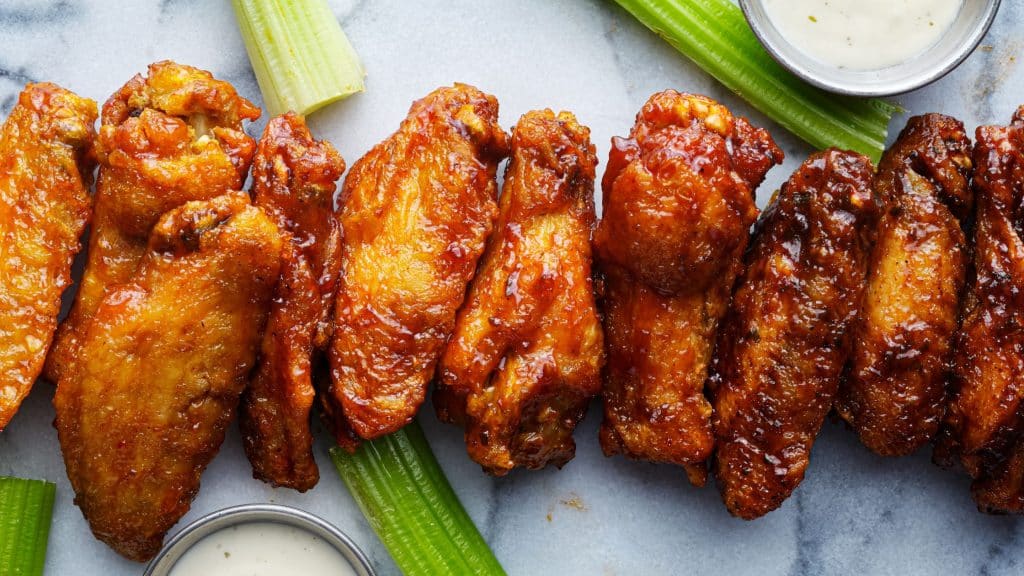 What Are Chicken Wings?
Chicken wings are one of the most used servings of chicken to make dishes. Although some might prefer breasts or thighs as they are meatier, the wings are still so useful that they appear in many dishes in many cuisines.
There's a total of 3 parts that consist of a whole chicken wing. They are the drumette, the wingette, and the wingtip.
The drummette is the part that connects the wing to the body. The part usually looks like a very small drumstick. It is the place that has the most meat out of the three components.
About the wingette, it is the middle part, also referred to as the flap. Though the drummette is the meatiest part of the wing, the wingette is usually moist.
Last is the wingtip, the last section at the end of the wing. It is also called the flapper and contains the least meat among the three parts. That's why people will normally remove it before cooking, but sometimes they use it to flavor stocks.
15 Sides For Chicken Wings Suggestions
Have difficulties in finding what goes with chicken wings? Here are 15 suggestions that you will probably need to know before preparing your meal.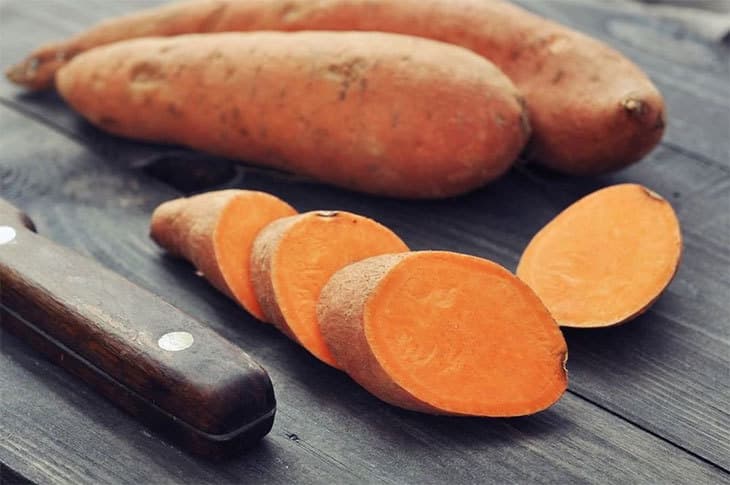 Throw some sweet potatoes in your oven, and you will be surprised at how easy to make a side dish for chicken wings. The dish is also tasty as it is easy, and more important is it goes well with the dish. You can add a slice of butter, too.
Baked sweet potato itself is already delicious. But if you're expecting more, then stuffed sweet potatoes are recommended. Stuff it with any vegetables that you want. Carrots, broccoli, and chili peppers are great. Remember to add a lot of cheese to make it even tastier.
Related article: What Goes with Sweet Potatoes? Simple and Great Recipes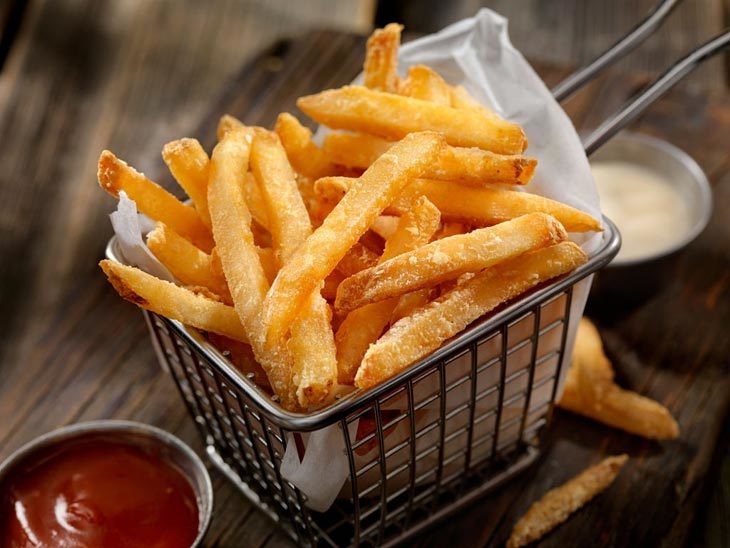 To be honest, French fries can go with almost anything. Stepping into fast food stores, you can't help but see this side dish. It goes with everything like wings, thighs, breasts, hamburgers, and more.
Therefore, this one might be one of the best side dishes for wings, as it's not only popular and easy to eat but also easy to cook. You can make it at home; just simply cut some potatoes into strips and deep fry them in lots of oil. Then you'll have it!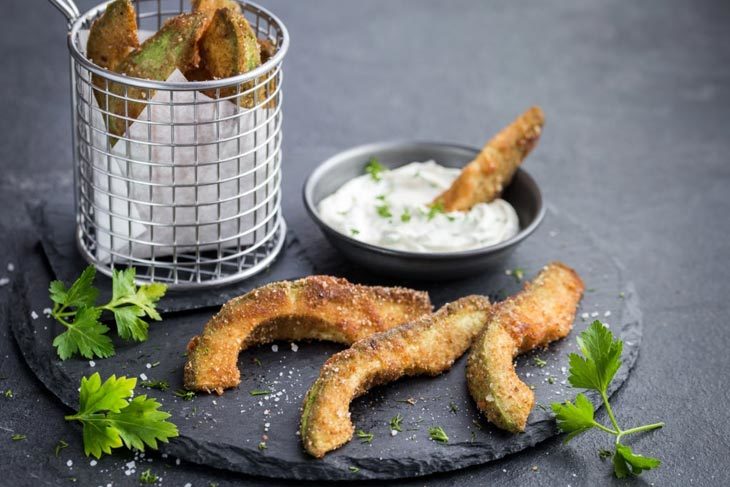 Avocado fries might sound weird, but you're not hearing wrong! If you're bored of French fries and their sibling – sweet potato fries, then you might want to try avocado fries instead. It is a distinct choice among chicken wing sides.
Avocado fries are crunchy outside but creamy and buttery on the inside. It will give you a food experience when trying it for the first time.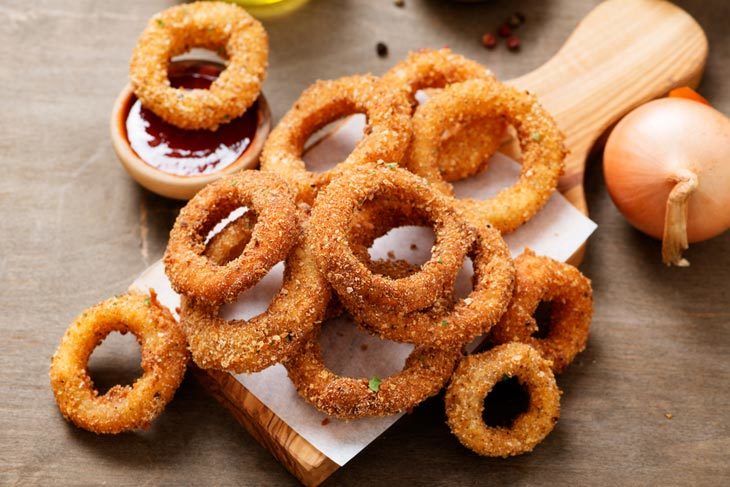 Another great option out of some baked chicken wings sides. Especially if you're making buffalo wings, consider making onion rings for the side dish. Well, who can say no to this combination anyway? Especially when living in the States.
The onion rings are crispy on the outside, but the inside is moist, soft, and slightly sweet. It is a very popular snack and is often served with ketchup. It will enhance more of the savory mouthfeel of the buffalo wings.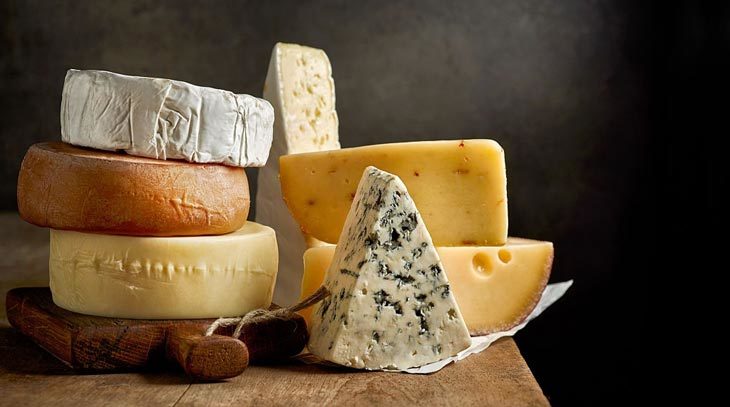 Among the sides that go with chicken wings, it is impossible to ignore macaroni and cheese. Not only does the dish taste good, but it is also effortless to make and goes well with the meat. What more could you ask for?
Mac and cheese is a classic choice to pair with other foods. You'll have such an experience while eating, brought to you by the combination. Crunchy, juicy meat and creamy, cheesy mac 'n cheese. Who can say no to that?
Related article: How To Thicken Mac And Cheese? Guide For A Creamy Mac And Cheese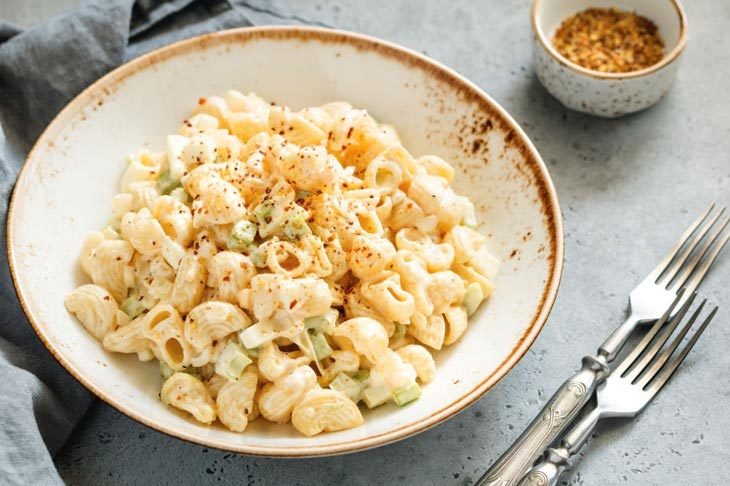 If you care about nutritional balance when preparing meals with wings, consider giving macaroni salad a try. It's packed with carbs, fiber, and good proteins that come from vegetables. You can feel less guilty when consuming unhealthy fats from the meat.
Plus, it is also a European cuisine-inspired dish. If you're in another region and want to try different cuisines, how about replicating European's with macaroni salad?
It's no problem making macaroni salad. Cook some pasta and boil some eggs, then add them with your pot of veggies, mayo, and mustard.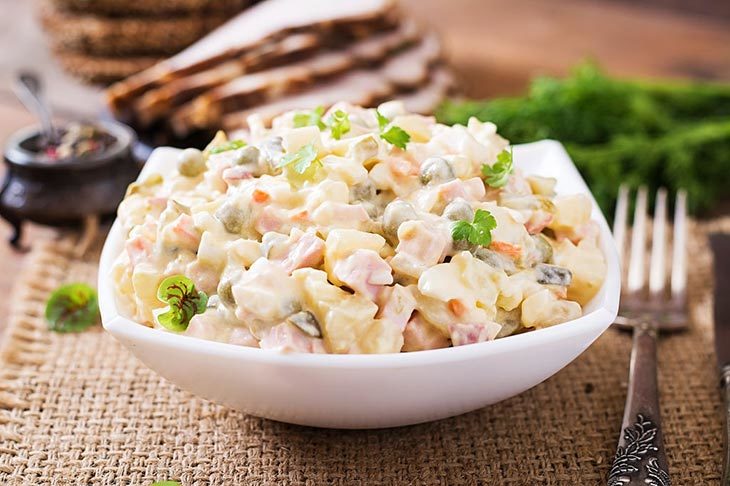 You can't go wrong when choosing potato salad out of the healthy sides for chicken wings. It's a very popular accompaniment to this dish, as it accentuates the flavor of the meat and lets you experience the contrast of flavors when eating.
To make this dish, you need to boil some potatoes and dice them. Combine the potatoes with salad, aromatic greens, buttermilk, mayo, and a touch of salt and pepper. All you have left to do is enjoy it!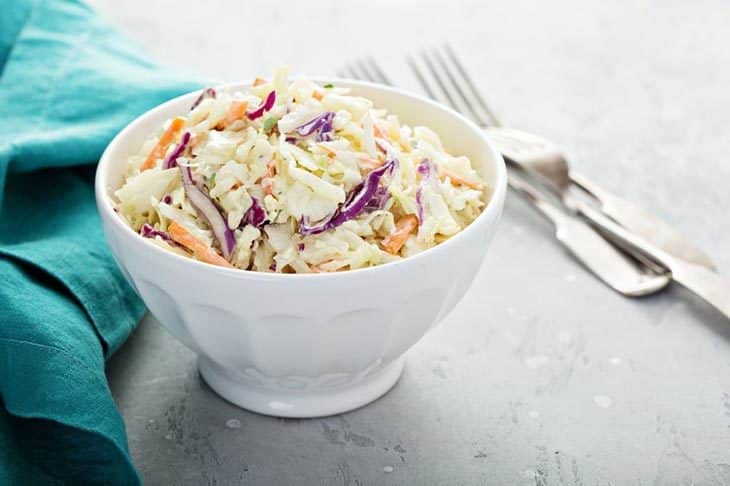 Another classic choice for what to serve with ribs and wings definitely is coleslaw. You'll need it to balance the meaty, rich, savory taste of the meat. It will help you not get sick of consuming too much meat as well.
If you're fond of a dish from Asian cuisine, try an Asian coleslaw rather than the one that you normally would.
To make it, add to a large bowl some cabbage, chili peppers, carrots, green onions, cucumber, mushrooms, and noodles. For the dressing, mix 2 teaspoons of sweet chili sauce, lime juice, fish sauce, and oil. Toss the coleslaw gently until combined, and enjoy!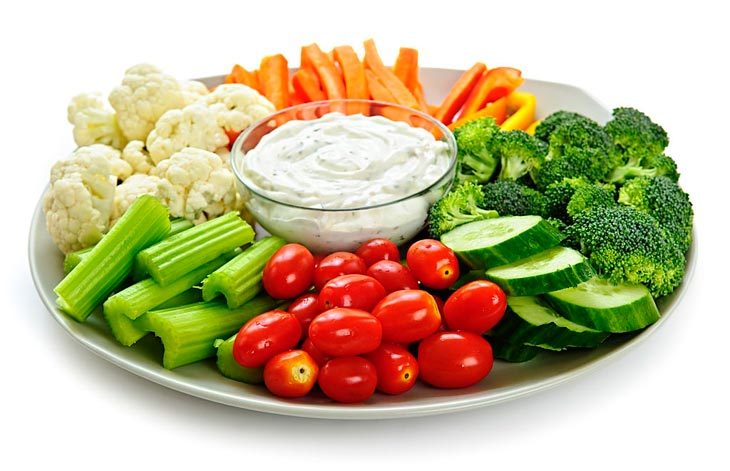 Choosing among hot wings side dishes, you cannot skip this option. A vegetable platter will put down the heat of hot wings, and it also creates a contrast between the moist hot wings and the crunchy vegetables.
It is best to choose veggies that have the crunch for the contrast mouthfeel for the meal as mentioned above. Cucumber, asparagus, radish, broccoli are perfect for the dish.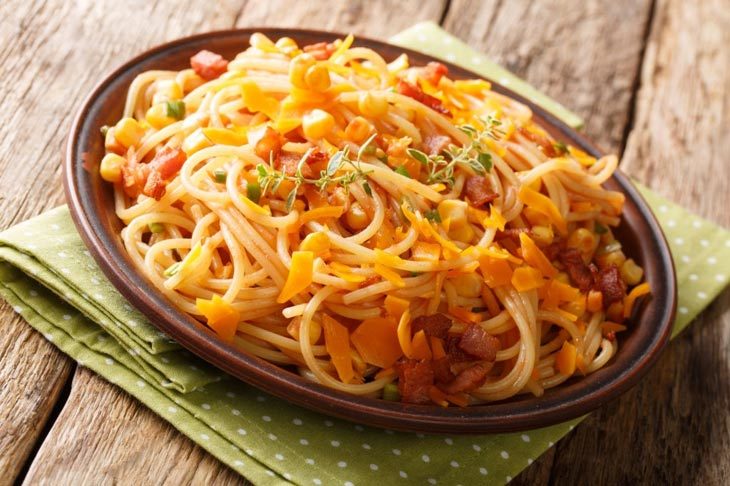 Love spaghetti? Everyone does. However, meatball spaghetti or bacon carbonara might be too much to be a side dish.
What you can do is substitute it with corn carbonara. Trust me; it might become one of your favorite appetizers to go with wings. You can still taste creaminess and lusciousness just like normal carbonara. But the magic is, corn carbonara is way much lighter.
You can add a touch of paprika to the dish for spiciness. But consider it thoroughly if you're having hot wings.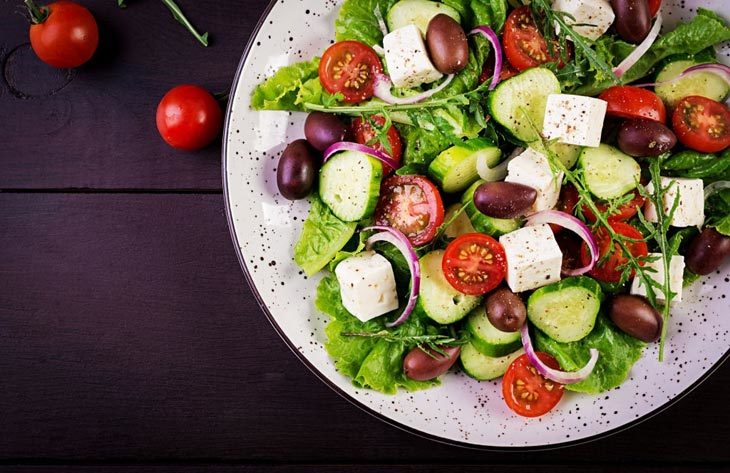 Here's another substitute for another dish to make sure you do it right. Greek wedge salad can alter for an ordinary wedge salad. So if you are really into wedge salad, choose the lighter version of it to make sure it won't steal the spotlight of the superstar.
To make the salad, cut the iceberg lettuce into quarters. Place one quarter on a plate with some tomatoes, cucumber, and shallot. For the dressing, mix olive oil, mustard, garlic, oregano, red wine with some salt and pepper.
At last, drizzle the dressing on the salad until it is enough based on your personal preference. There you go, a great opt among good sides for chicken wings.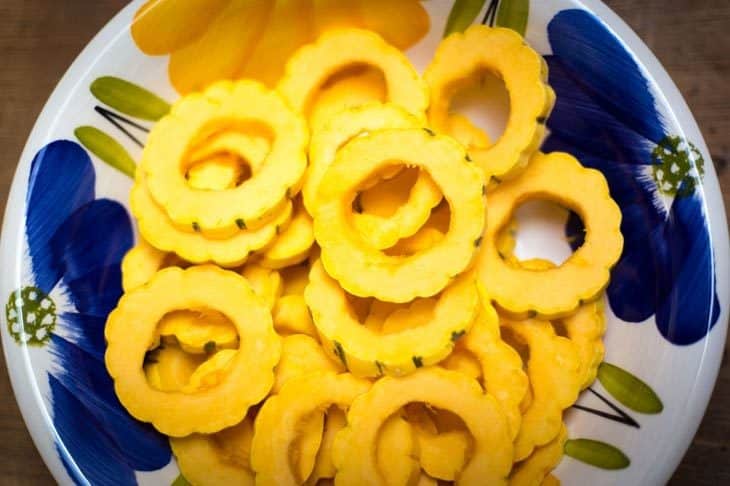 It is a substitute for onion rings, in case you're annoyed by the onion's sweetness. Ones might prefer the delightful, veggie sweetness of the squash, as it is more pleasant.
Also, squash rings are one of the best chicken wings dinner sides for fall. Plus, the dish is not time-consuming at all, taking less than 40 minutes to make. It really pops up the flavor of the meat and enhances the season's atmosphere.
Serve the dish with lemon juice. The sour taste goes along great with the spiciness and helps balance the flavor of the meal.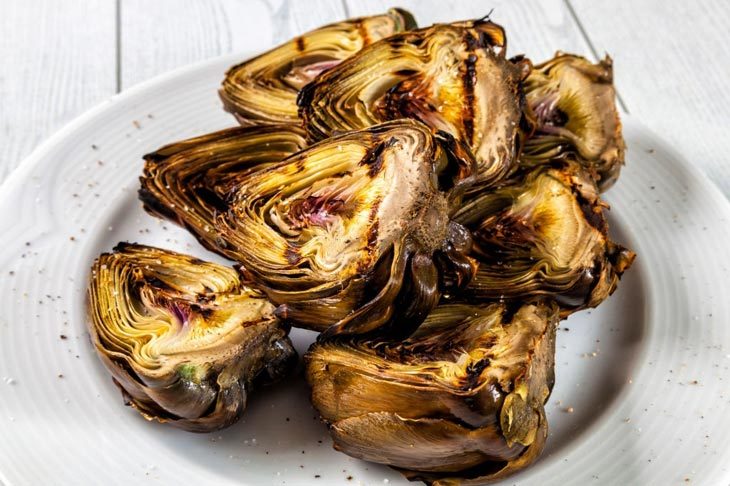 If you're having fresh artichokes on hand, it is also one of the greatest food that goes with chicken wings. It may seem strange, but you will be surprised at how good it tastes when paired up with the wings.
The easiest way to prepare them before they get wilted is to roast them. Throw them into the oven and the artichokes will make them turn brown and crispy. Serve them with any sauce or oil. Don't forget to add salt and pepper to tast.
You can roast the brussels sprouts instead of the artichokes if you don't have them. The brussels sprouts can also do the job perfectly!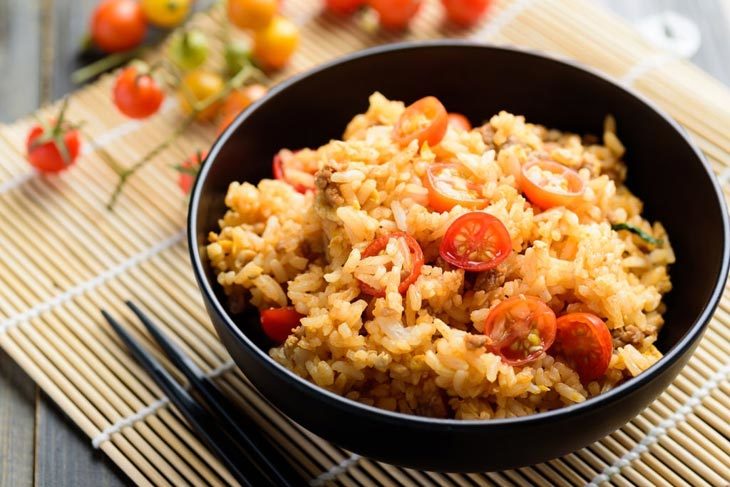 More Asian dish options for you – fried rice. An iconic dish when it comes to Asia. Although it is best to serve with Asian wings, you can totally pair up with buffalo wings. It just needs to be fixed up a little bit to suit the main dish.
Basically, you can add almost anything to fried rice, as long as you dice the ingredients finely. Or you can eat wings straight up with steamed white rice if frying it takes you too much effort.
Want to reheat fried rice? check it out: How To Reheat Fried Rice? 5 Down-To-Earth Ways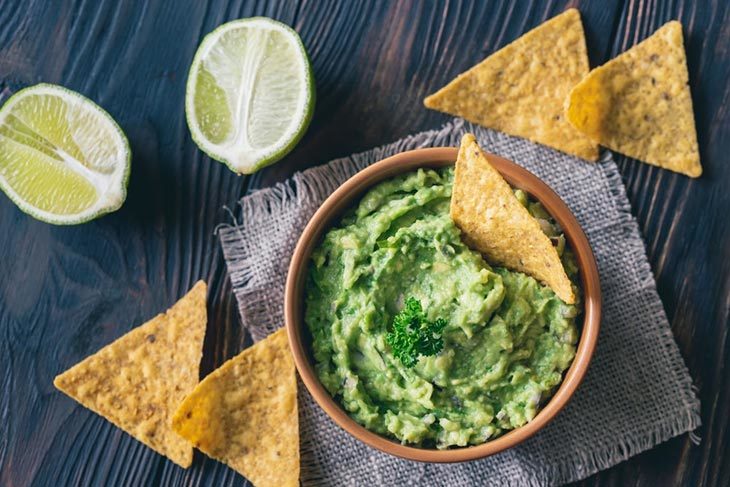 Never expect it, right? Guacamole can also be a great side dish for wings. It is originally from Mexico, but now it is loved all over the world.
The buttery texture of Guacamole can cool down the heat from hot wings effectively. You can serve it with tortilla chips or sliced vegetables for a healthy meal.
How To Cook Chicken Wings?
First, never forget to rinse the meat well with water and allow them to dry or pat them with a towel to remove the excess water.
You can soak the meat in brine to keep them moist while they're cooked. Or for many recipes, just lightly season with salt and pepper first.
The most common way to cook this type of meat is by frying them. You can use a deep fryer, an air fryer, or you can put it in the oven for a crispier texture. Remember to put them on a baking rack. For more flavor, some might prefer to grill or to smoke the wings.
Many people also choose to use this meat to make soups and broths. When the chicken wings are cooked and tender, the meat is used to make salad.
Conclusion
Above are 15 suggestions of sides for chicken wings. Consider which one is best for you before starting making it. Or else, you can adjust some dishes so that they can become sides for chicken wings. Just don't make your meal too heavy!