A well-stocked spice rack is vital for preparing flavorful foods. Of note, 'smoked paprika' is one fantastic spice you can't miss out on, notably in Spanish and Hungarian cuisine.
What makes it unique is its distinctive brilliant red tint and ecstatic taste. It's got a smoky, round, and woodsy flavor that's certainly different from regular paprika.
What if your kitchen runs out of this spice? Are there any good smoked paprika substitutes? We've rounded up many options, shown in this post. Scroll down to see them all!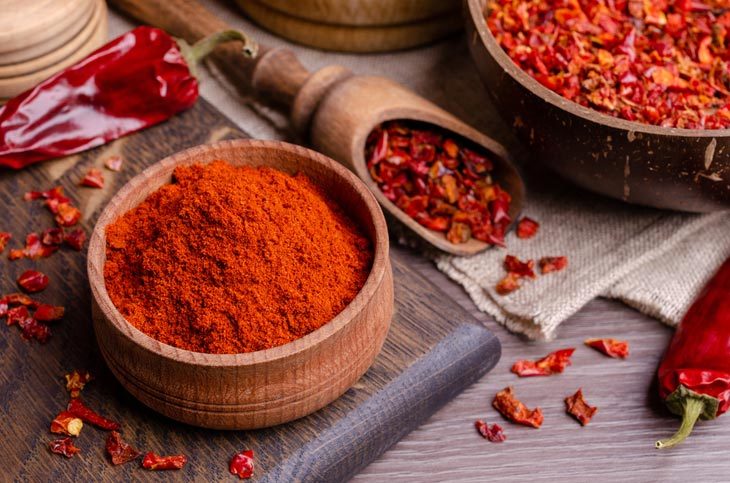 What Is Smoked Paprika?
Recently, smoked paprika has gained popularity. But what exactly is it?
The most significant distinction between smoked paprika and regular paprika is the smoky flavor, no doubt. So, what is smoked paprika made from? The chilies used to make smoked paprika are smoke-dried before being finely ground into that soft, scarlet seasoning.
The smoked version's smokiness is slightly bitter, fruity, and intriguing at large.
Move on to the next section to know more about your suitable good substitute for paprika.
12 Best Choices For Smoked Paprika Substitute
No one can undervalue the smoked paprika greatness. Yet, in some cases, you have no choice except to use a smoked paprika alternative. But, what can you use instead of paprika? Which spice should you pick but still ensure the food's best quality? We got you covered!
1. Guajillo Pepper Powder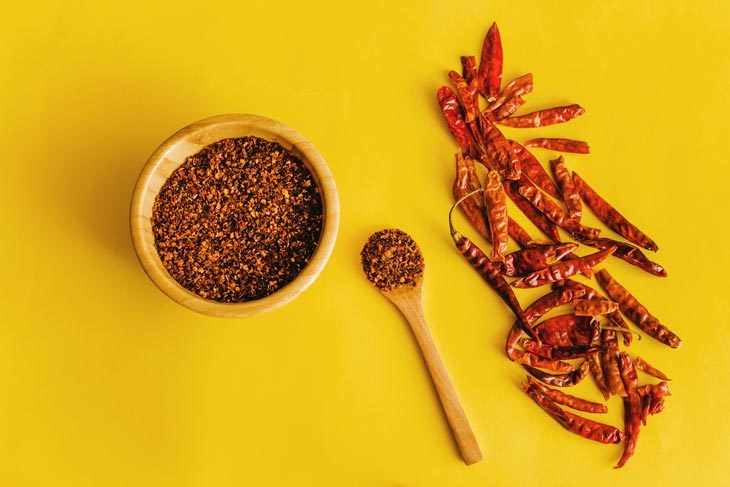 This spice is a sufficient alternative to paprika in many Mexican dishes.
Guajillo Pepper Powder has a smokey flavor and sweetness that comes from the guajillo chilies. It's worth noting that it has a similar flavor to that of smoked paprika. It is always a perfect choice for vegetables, mole sauces, and other similar recipes.
Regarding its downside, many find it tricky to look for this spice in typical grocery stores. Buying online seems to be more convenient.
In the same recipe, replacing smoked paprika with the same amount of guajillo pepper powder is enough.
2. Smoked Sea Salt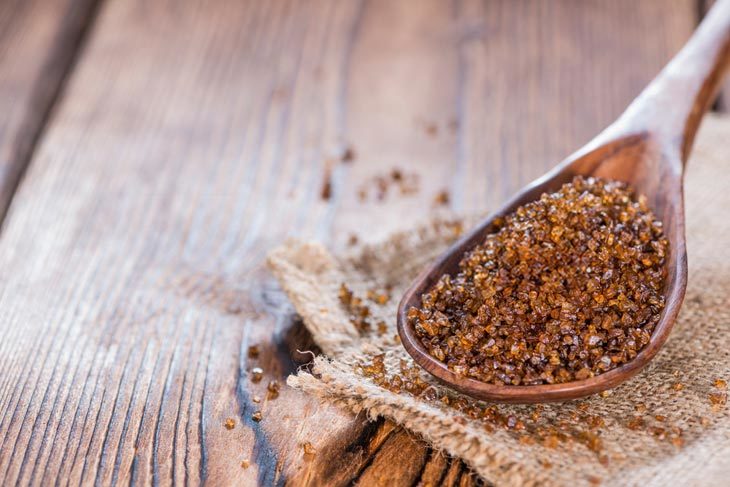 Smoked sea salt sounds pretty simple like its name, yet it doesn't mean that its value is not high. Smoked sea salt can be an interesting substitute for smoked paprika.
The smoked sea salt can transfer the unique mild flavor to any dish without the help of too many other fierce spices.
Salt is nearly irreplaceable in seasoning your food. Nothing is better than having another product originating from salt that can deliver the smoked paprika's flavor.
Notwithstanding, you can never dye your food a red color with smoked sea salt. Your food just has the hint of smokiness and salt. Try half a tablespoon of salt for a recipe calling for a tablespoon of smoked paprika for best results.
3. Garam Masala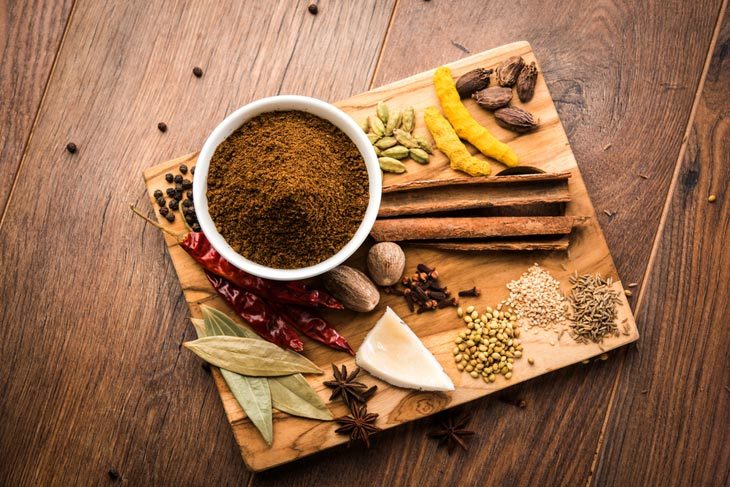 If you've cherished making your dishes of Indian cuisine taste, try out Garam Masala! Certainly, it's a staple spice that you couldn't overlook. In any home cook, Garam Masala is a hot paprika substitute and vice versa.
Garam Masala blends many fragrant and flavorful spices, including coriander, cardamom, nutmeg, cloves, and much more. Its components may vary based on the regions, cultures, and recipes.
Garam Masala's taste is likely not the same as the smoked paprika's taste at large. Still, it could create slightly smoky and inspiring flavors when incorporated into some typical dishes.
Just add a half tablespoon of garam masala for the recipe calling for one tablespoon of smoked paprika. After that, you can evaluate if this spice is a good smoked paprika substitute and adjust accordingly.
4. Cajun Seasoning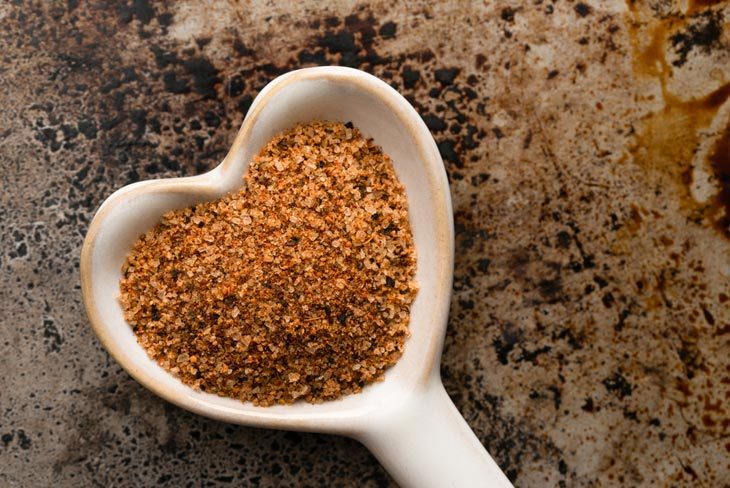 Cajun seasoning is another sub for smoked paprika. This one possesses a bit of a caveat. So, cautiously mixing it with other spices is needed to avoid overpowering.
Be mindful that this seasoning is a mixture of flavors. Besides its smoked paprika, it means that you can get other flavors when cooking it as well.
Thus, check the product's label first to ensure it's the spicy your dishes call for. In particular, you may use less raw garlic powder, pepper, or salt to neutralize those flavors.
5. Ancho Chili Powder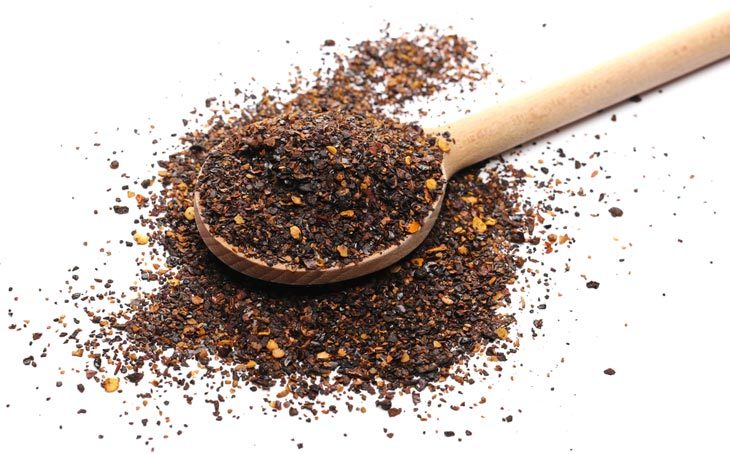 Have you ever heard of Ancho Chili Powder? It is a staple of Mexican cuisine and a good lower-heat powder. It's another paprika replacement in recipe you like.
That's great to have it on hand. Its wholesome smoky flavor will make your dishes more delicious than ever. You can add it to marinades, salad dressings, and soups for a smoky, spicy heat.
Ancho Chili Powder can inspire you with a stunning red hue no matter what dishes you add it to. However, it won't dye your dish as the vibrant color smoke paprika can do.
In any recipe calling for a tablespoon of smoked paprika, the same amount of ancho Chili powder is enough.
6. Cumin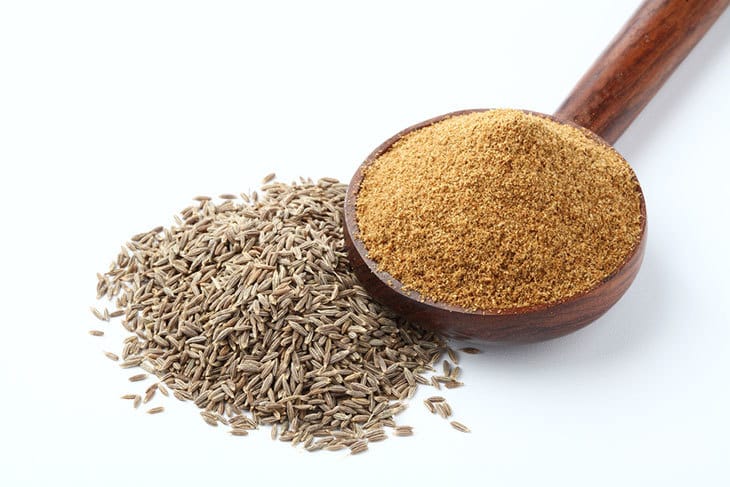 Cumin has recently risen in popularity in Mexican dishes. It can impress you by matching well with any food like paprika does.
You can enjoy the hint of smokiness and high-quality Cumin brought for food. It can enhance the food's awe-inspiring flavor.
I have to mention that it's not a natural substitute for smoked paprika at all. It can never make your dye a dish a vibrant red hue.
To get started, you'd better try out Cumin for your recipe with a half amount of smoked paprika required. As such, you could taste and adjust the amount later on better.
7. Liquid Smoke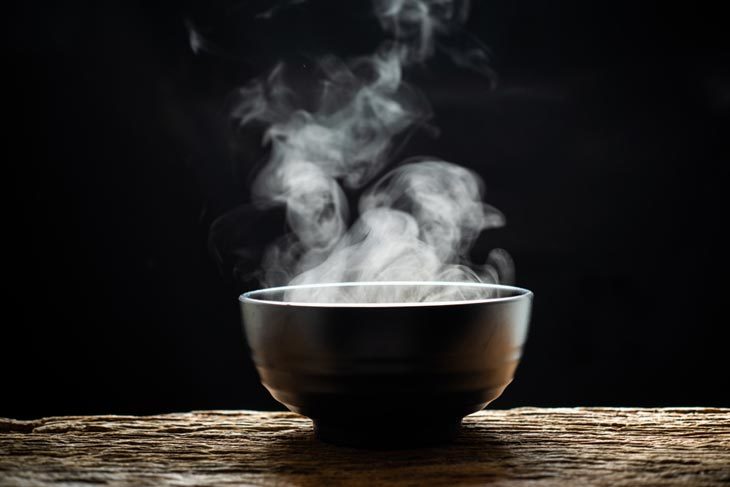 Can liquid smoke substitute smoked paprika? Absolutely! Its smokiness can be integral to the dish's overall flavor profile.
This seasoning is a creation from burned wood. Its variety of flavors relies on what type of wood, such as applewood, mesquite, or hickory.
Nevertheless, be careful with the amount of liquid smoke when applying it to your dishes. It's quite a strong flavor at large and may overpower your dish if you're careless a bit.
Half a teaspoon of liquid smoke is equivalent to a teaspoon of smoked paprika in most dishes.
8. Regular Paprika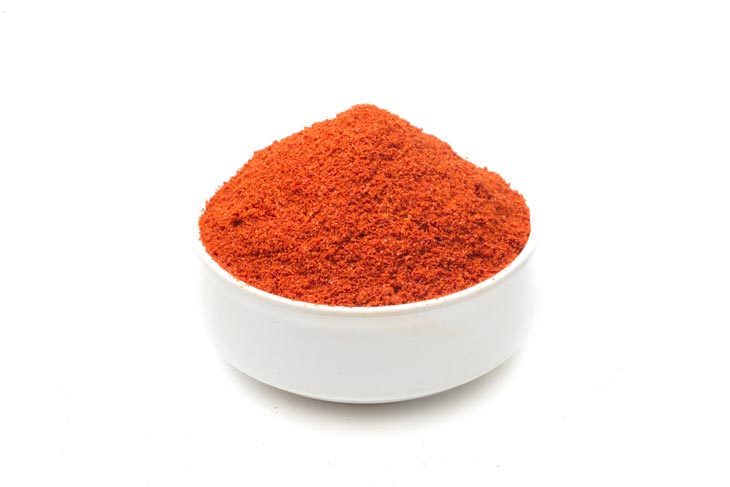 There's no surprise that regular paprika is a typical spice similar to paprika. The regular one can also deliver the smoked flavor and vibrant color to whatever dish you add it in. For instance, it's a perfect fit for a sprinkle of paprika atop deviled eggs.
Regarding its demerits, regular paprika never achieves the same smoky flavor notes as the smoked version does.
You should as well notice the paprika's label cautiously before buying. There are various hot and sweet variants of paprika. Choosing which one best suits your taste is sometimes challenging.
Regular paprika is completely the optimal sub for smoked paprika at the same amount in any dish.
9. Chipotle Powder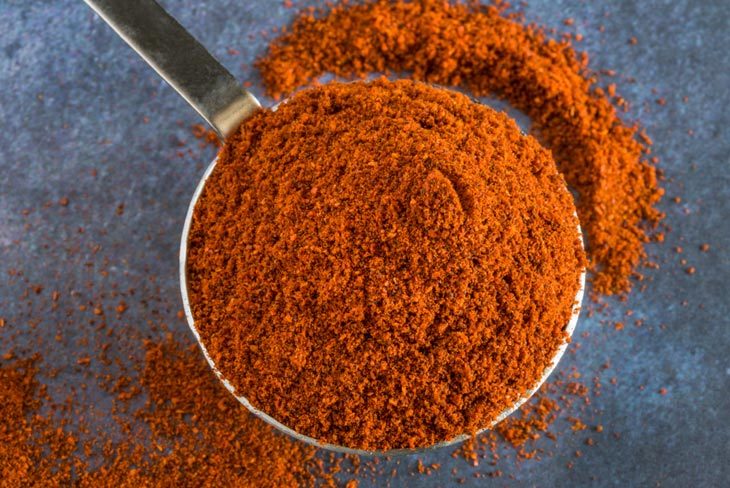 Another answer to the question: 'What to use in place of paprika?' Like smoked paprika, Chipotle Powder is crafted from smoked chilies. Hence, their smoky flavor is almost similar.
Chipotle powder also provides for your dishes a bit different color. This powder adds a darker and deeper red coloring to your dish and enhances your meal's vibrance. Nonetheless, it appears to be heater than the smoked paprika.
Toward any recipe that requires a spoon of smoked paprika, use the same amount of chipotle powder instead.
10. Spanish Pimenton Powder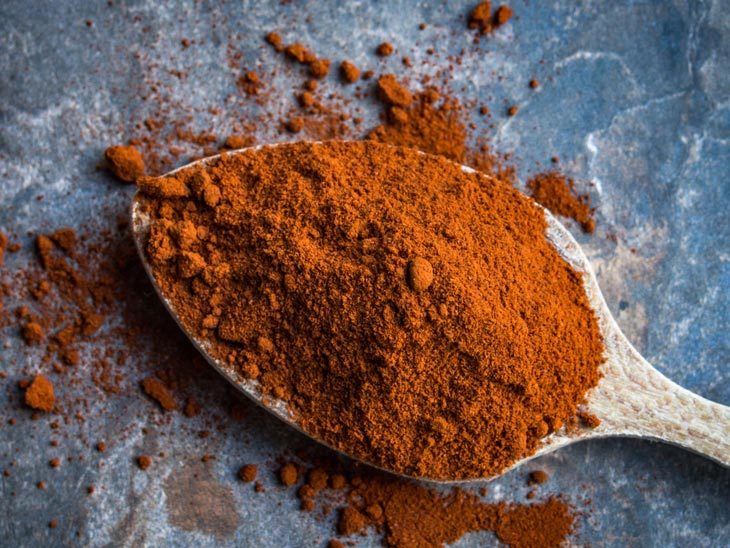 Spain is a vital producer worldwide of paprika! This country has a mountain of substitutes for its unique product – smoked paprika. So, it's also named the Spanish paprika substitute.
Spanish Pimenton Powder, also called pimentón de la vera, is filled with a unique flavor. It comes up with various tastes, ranging from moderate to sweet and hot, that can match your taste buds perfectly.
Spanish Pimenton Powder well suits traditional Spanish dishes, such as soups and braves. Certainly, it's an intriguing smoked paprika replacement. Just give it a try!
11. Gochugaru Powder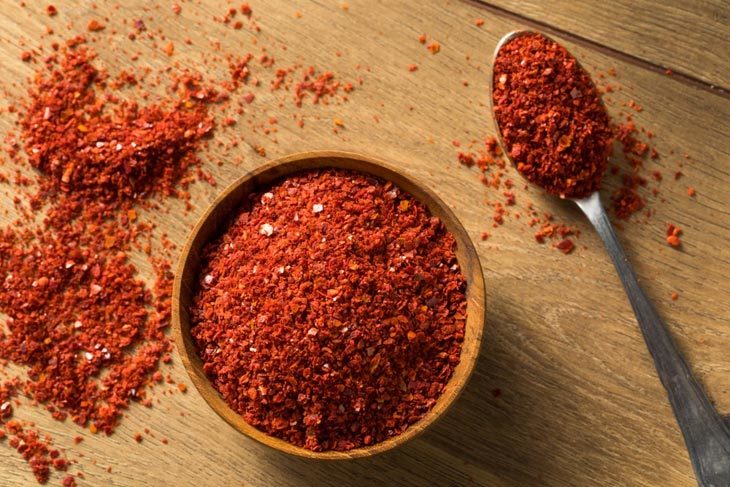 Amongst those excellent spices like paprika, Gochugaru remains its strong stand. It's a combination of types of spicy red peppers, known as Korean hot pepper flakes.
What makes Gochugaru as a good substitute for paprika is its relatively-mild flavor. Like paprika, it adds exhilarating color to any dishes you desire.
Nonetheless, the Gochugaru's smokiness has a minor limit: its texture is much rougher, and its flavor seems slighter than paprika's. So, blending Gochugaru with some cumin can help your dishes become flawless.
12. Tomato Paste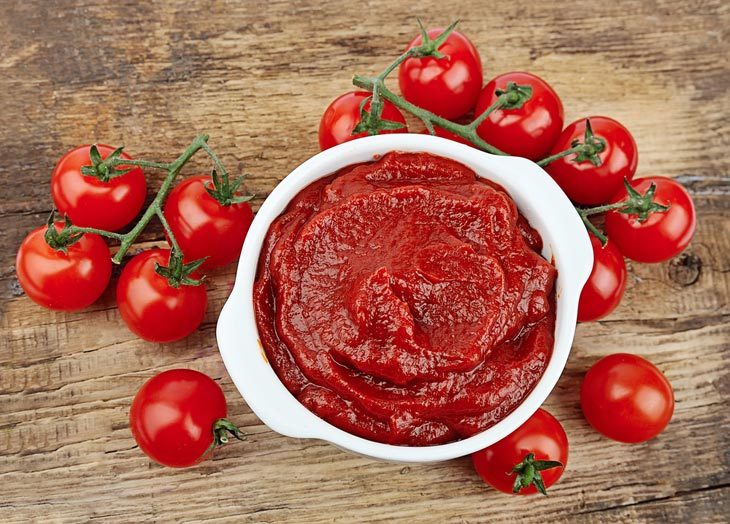 If you're looking for an easy substitute with similar color and presentation options without sacrificing much on taste, then tomato paste or juice will do just fine! You can also add your own favorite hot sauces after they've been cooked, so that each dish has its own unique flavor profile as well.
How To Choose A Good Paprika Substitute?
Below, find more information on how to choose the best smoked paprika substitutes:
The top choice is always smoked paprika, certainly. Yet, when it comes to picking a replacement, 'your taste' always determines your option! Of note, consider the heat levels carefully against what your recipe needs!
If you adore a little hotter and spicier, utilize the Ancho powder or chili powder! Ancho Powder is just a bit hotter than pimento pepper (the typical chili found in mild paprikas).
Meanwhile, chili powder has a savory and earthy spice like garlic and cumin powder. It seems less hot than Ancho powder yet still adds hints of cumin to your dish.
Finally, cayenne pepper is your ultimate choice if you like a spice that can bring your food a big jump in spiciness. It's a hot smoked paprika substitute.
More Spice Substitution Articles You May Enjoy