Spelt Flour Substitute – 14 Best Alternatives In Baking (Pros and Cons)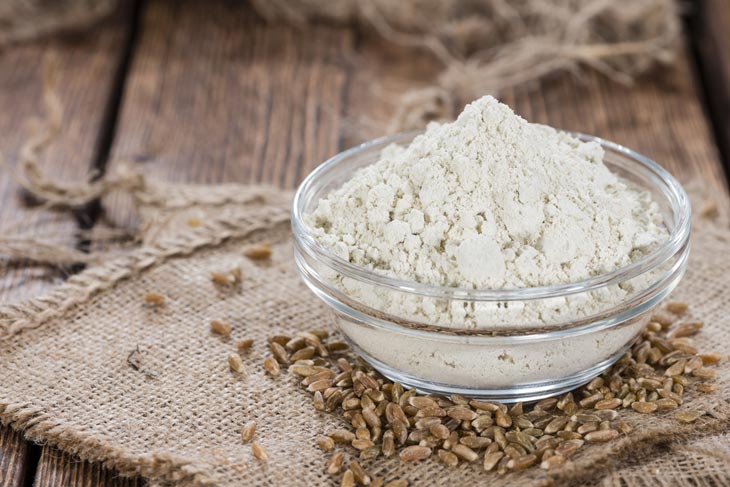 Spelt flour is no stranger to sweet lovers with wheat sensitivity. It also provides good nutrients for the whole body. But what if your kitchen suddenly runs out of this product?
Calm down! A few of its cousins can save these sad situations. Take your time in the following sections to find the best Spelt flour substitute.
What Is Spelt Flour?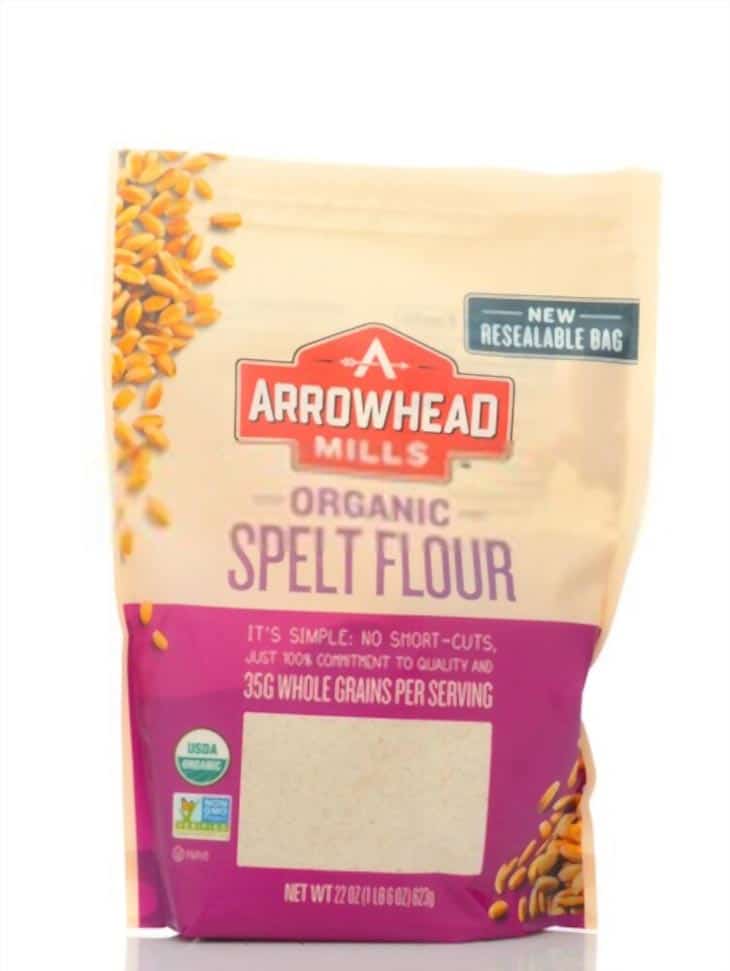 Origin
Spelt or Dinkel wheat is one of the oldest grains that originated in Iran. In the Middle Ages, European farmers recognized it as one of the staple foods.
After many centuries, it became popular worldwide, especially in Central Europe and Spain.
Benefits
This ancient wheat provides a significant amount of carbohydrates and fiber. Its consumption improves heart health, cholesterol, and blood pressure control.
Dinkel wheat is also high in minerals (iron, magnesium, zinc, etc.) and vitamin B3. Compared to regular wheat, it contains slightly higher protein and good fats.
Hence, it does well in controlling weight, supporting the digestive system, and reducing the risk of diabetes.
Use
People often use it for healthy sweet recipes. A suitable ratio results in a soft, spongy, and appealing cake batch. It is also useful in thickening sauces or soups.
Top Spelt Flour Substitute
What can I use instead of Spelt flour? The answer is right below. Dive in right now and discover the best Spelt flour replacement.
1. Barley Flour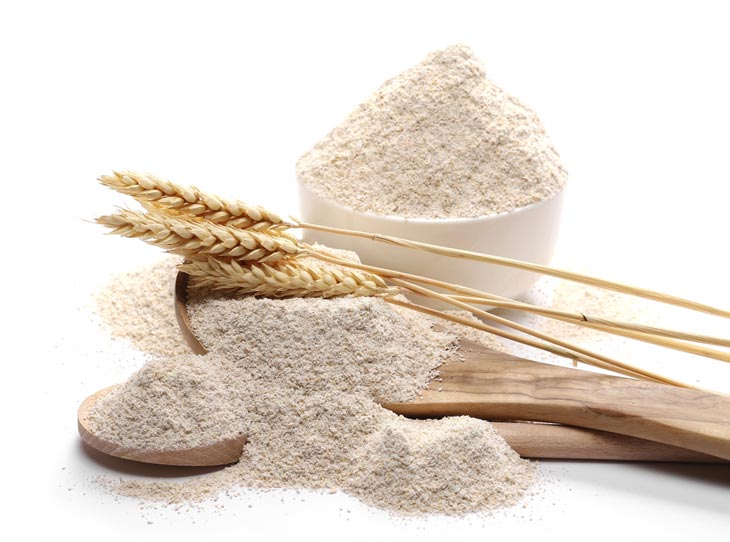 As a replacement for Spelt flour, this option adds amazing nutrients to the body, such as fiber, minerals, and vitamins.
It contains low levels of gluten which is much better than refined products. This feature is suitable for recipes that require baking powder or a soft final texture.
Besides, it gives a sweet and somewhat strong nutty flavor. Some find it a disadvantage of this choice. It can break the subtleties of your signature dishes.
If you decide to go for it, reduce the quantity to ½ cup. Barley helps upgrade foods served with nuts and dried fruits to the next level.
2. Einkorn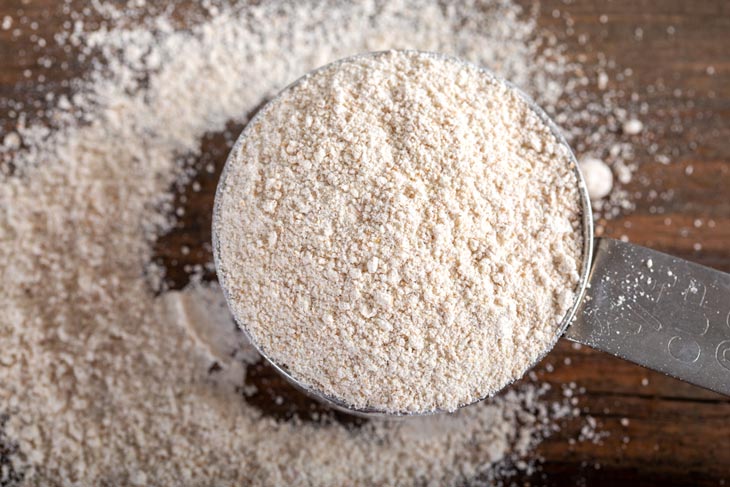 This is possibly the best Spelt flour substitution because both share many similar characteristics.
First, Einkorn is an old grain that probably predates its cousin. Due to simple processing, it retains beneficial nutrients such as thiamine, B vitamins, iron, etc.
The thick crust makes it safe from pesticides and other agrochemicals. It also contains a good amount of antioxidants (lutein) and protein. Despite a small amount of gluten, it is easier to digest than regular powder.
Due to the similar taste, the thumb for switching between the two does not take much effort. The 1:1 ratio comes in handy in all cases. Use only ⅓ water of the usual amount as Einkorn is poor at absorbing.
On the downside, Carotenoids may turn your cake brown. It is not easy to buy this one at supermarkets. And the expensive price may confuse you a bit.
3. Kamut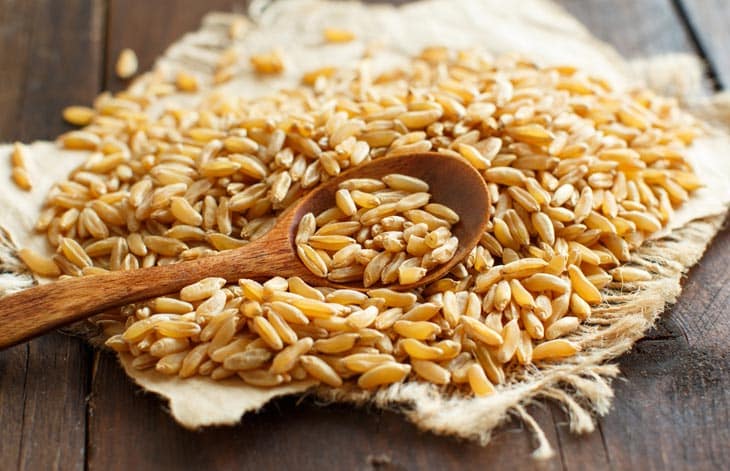 Here we go again! A substitute for Spelt grain with long roots in Asia and Egypt. Also known as Khorasan wheat, this turns your homemade pasta or bread into delectable plates.
In general, it provides almost the same ingredient list as Dinkel wheat. It has a minor gluten amount that sometimes works with wheat allergy patients.
Kamut serves the taste buds with a little buttery and sweetness in terms of differences. Home bakers should add more water than the original instructions with the same powder.
Remember to knead the dough thoroughly for delicious outcomes.
4. Rice Flour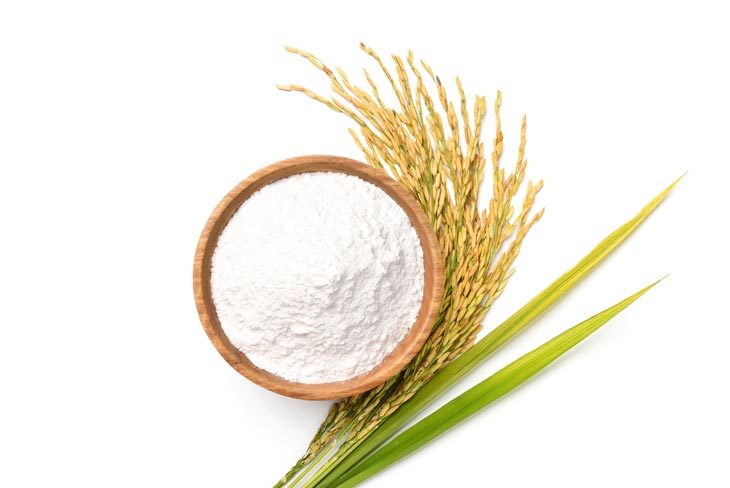 Want to substitute for Spelt flour economically? Pick this option right away! It is even quite common compared to the choices above.
Rice flour comes in two forms: brown (made from ground brown rice) and white (from white rice). The high bran content of the first offers plenty of fiber and some high nutritional value.
Therefore, its distinctive flavor can overshadow other food ingredients. We only recommend it to make nutrition bars or dense bread.
In contrast, white rice powder is one of the best substitutes for Spelt flour. It has a flavorless and light texture for baked goods like cookies or pancakes. Mix in a little sugar and fine nut powder if you want taste accuracy.
It is best to go with ⅓ cup of rice powder for 1 cup of its cousin. Pour water slowly to adjust the dough.
5. Amaranth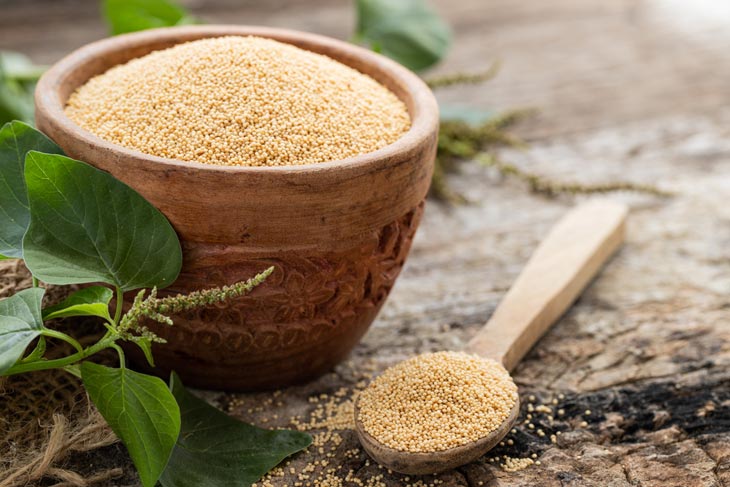 A Spelt flour substitute gluten-free? Bet Amaranth is your greatest solution.
It is made from the seeds of the amaranth plant, which are harmless for wheat allergies. Besides this significant benefit, it adds micronutrients, fiber, and protein to the human body.
It appears as a white powder and has a spicy, nutty but pale taste. Some people mimic the taste of Dinkel wheat by adding some sweetener.
Chefs usually use it for non-rising recipes. You should swirl it with almond flour substitute for Spelt flour in a 1: 3 ratio for the rest of the cases. On the downside, you should never use raw powder.
6. Emmer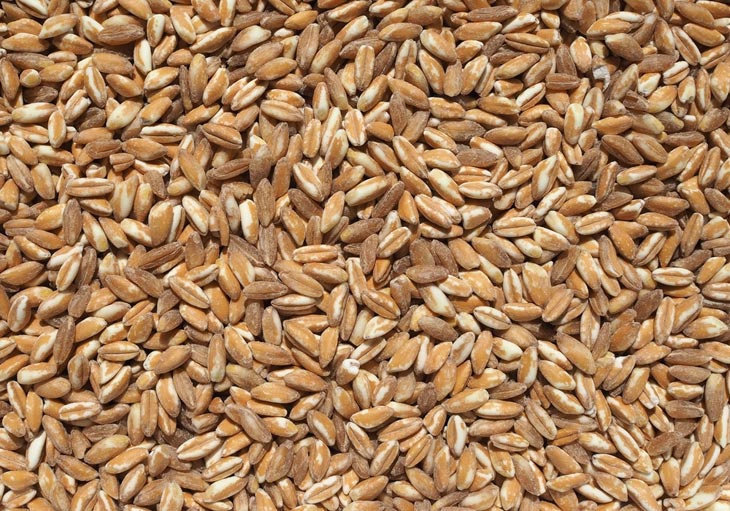 Substituting Spelt flour with an option that contains Vitamin E? You must have Emmer in your kitchen. Italian farmers grow this grain quite a lot. Their primary use is for sweets, bread, and beer production.
It does not differ much in taste and content compared with Dinkel wheat but adds folic acid, copper, and zinc. The amount for each is equal in this swap. Be careful of its usage as it contains gluten.
7. Buckwheat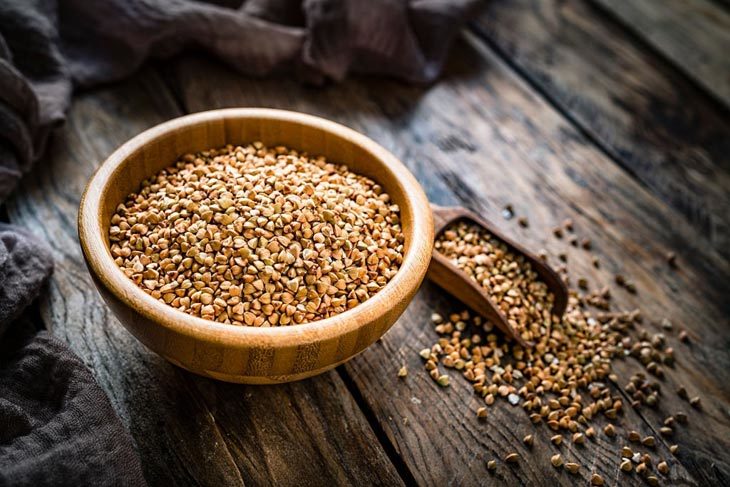 We consider it a good substitute for Spelt flour in baking when it comes to this choice.
It is a pseudo-cereal which means gluten-free. Similar to the other ones on this list, it provides vitamins, minerals, and fiber.It awakens your taste buds with unmistakable earthy-nutty flavors and mild bitterness.
Try one cup of buckwheat for one cup of Dinkel wheat. This swap does not change the soft texture of your muffins, cookies, or bread.
8. Oat Flour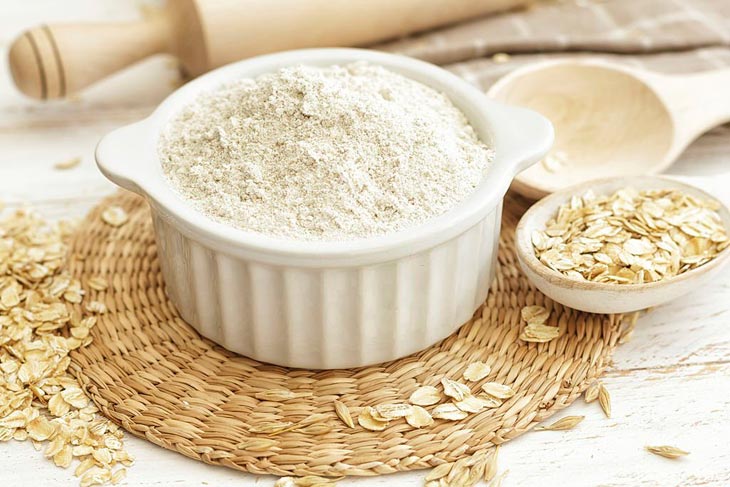 It is the right answer if dieters search on sub for Spelt flour. Use it for healthy snacks like muesli and granola bars.
It has the same nutrients as its cousin. The best part is it also provides heart-healthy beta-glucan.In terms of taste, it is similar to Dinkel wheat powder.
However, be careful with the dry dough. You may need a large amount, but give it a slow dose.
9. Quinoa Flour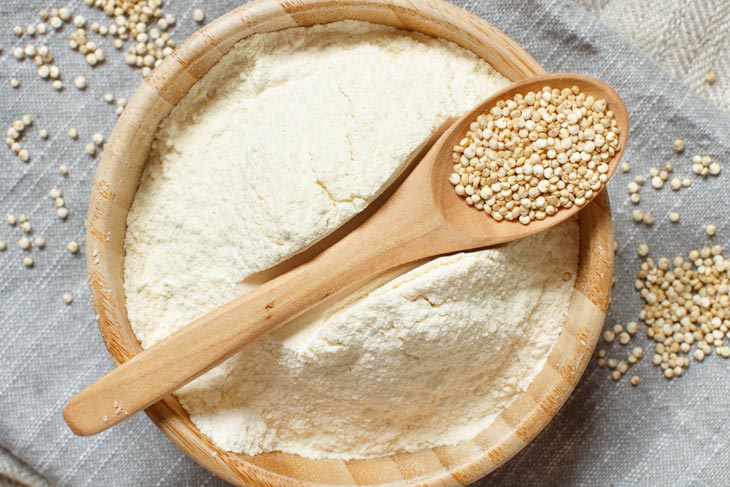 Here is a great alternative for those who prefer healthy products. Besides the basic ingredients, it contains good amino acids with a low glycemic index.
We recommend its use in cooked foods to reduce the grassy and bitter taste. Combine it with other ingredients if you do not want a discrete texture.
10. Whole-Wheat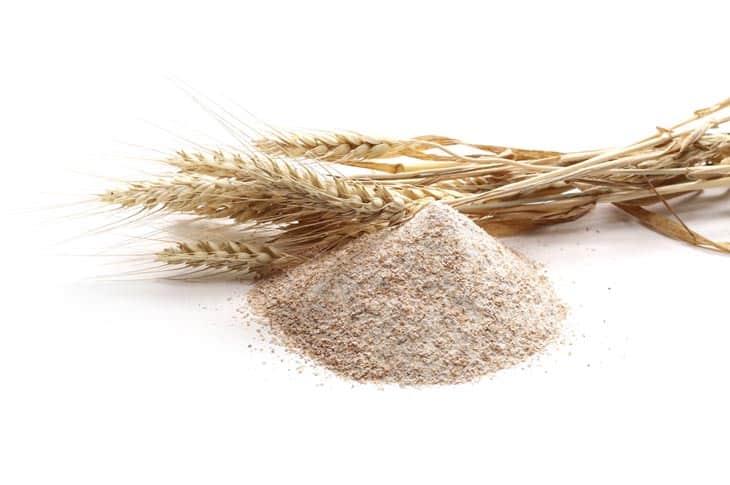 This option contains more nutrients than regular wheat powder. However, it is a significant increase in gluten if substituted for Dinkel wheat.
This whole grain powder contributes to batches of steamed brown cakes and delicious flavors. Fortunately, feel free to use the same quantity in this swap.
11. Rye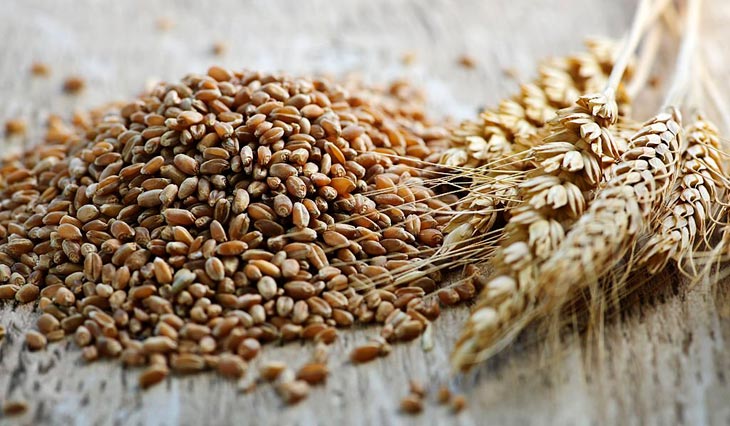 This option comes from the same wheat tribe of Dinkel wheat. It has a high nutritional content as it has not gone through a strong milling process.
The seeds are low in gluten, flavorful, dense, and heavy. It is best to add other products into the dough mixture. Again, the rule of thirds applies.
12. Cricket Flour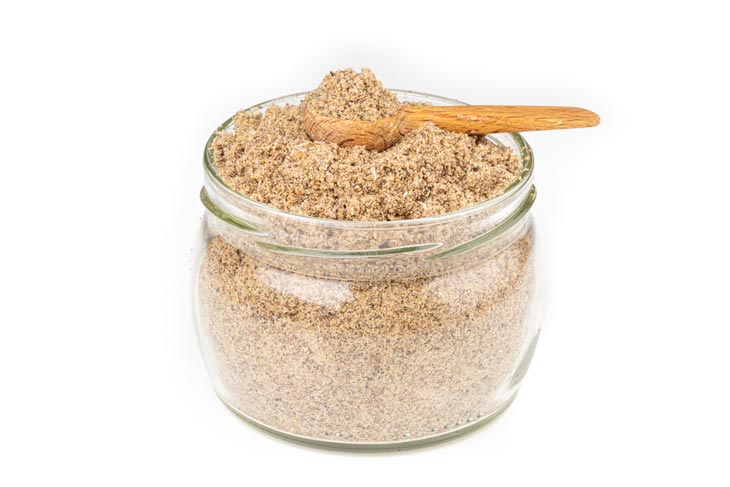 Do you know why this powder is high in protein? The truth is, it is made by milling dried crickets. Some people substitute it for other products to increase the nutritional content.
However, this swap should not take place completely. Instead, you replace about 30% of the Dinkel wheat to make the cake nutritious and delicious.
13. Pastry Flour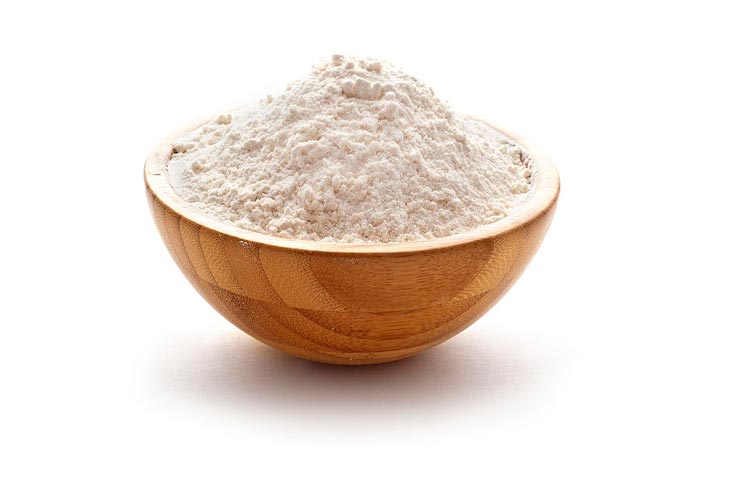 This can substitute for Spelt flour in baking if you do not focus on the nutritional value. This powder contains only a small amount of protein.
It makes batches light and crumbly when combined with leavening agents. Go with a cup and two tablespoons of pastry, and your recipe is on the right track.
14. Cake Flour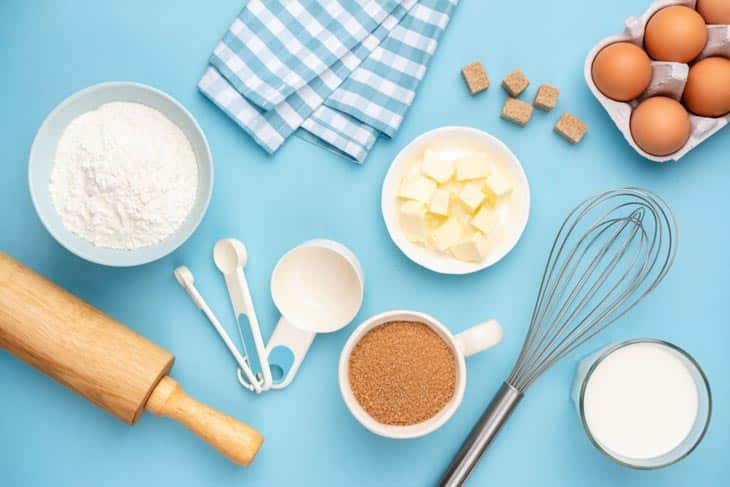 If you can not find the above choice, cake powder immediately comes into play. It is worth considering if you look for a smooth and airy baking ingredient.
The minus point is the amount of protein is even lower than that of its relatives.
How To Choose The Best Spelt Flour Alternative?
If you feel overwhelmed with too many options, dive into this summary of the important factors for selection! First and foremost: To recreate the taste of Spelt, Einkorn took the lead.
Kamut, Amaranth, and rice powder also participated in the race ranking behind Einkorn.
Pay attention to gluten intake if you have a sad allergic experience. In this case, go for oats, quinoa, and buckwheat powder. It is not a big deal except for your preference for the rest.
Besides, you would also want to consider each choice's health benefits if you are opting for healthier alternatives.
Frequently Asked Questions
What Is The Difference Between Spelt Flour And All-Purpose Flour?
Some people confuse these two products and substitute Spelt flour for all purposes. The truth is, there are a few differences between them as follows:
Flavor: Spelt flour has a high fiber content with a mildly sweet taste. Meanwhile, its distant relative has a neutral taste and low nutritional value.
Production: The first is milled directly from the seed after removing the hard outer shell. In contrast, manufacturers remove the bran and germ in the all-purpose powder process.
Gluten content: This value of the latter is in the middle, which helps to keep its texture stable in the water. In contrast, Spelt is low in this term.
Which Is Healthier: Spelt Or Whole Wheat Flour?
Both contain high levels of carbs. While the first one adds protein, the other leans towards minerals and vitamins. Besides, Spelt provides antioxidants for cardiovascular fitness.
Conclusion
Spelt has become popular recently, but that does not mean supermarkets always have it in stock. That's why we have tried to put a long list of alternatives!
Consider your swaps in a particular recipe for best results. If you succeed with any Spelt flour substitute, do not hesitate to share it with us right away.