10 Best Star Anise Substitutes
Have you ever been in the middle of a recipe and suddenly realized that you didn't have star anise? If so, don't worry, there are several easy substitutes that you can use in a pinch!
Star anise, with its distinctive licorice-like flavor and aroma, is a common ingredient in many Asian and Middle Eastern dishes. However, it may not always be readily available or you may simply want to try something new.
In this blog post, we will explore some of the best substitutes for star anise that you can use to achieve similar flavors and aromas in your cooking. Whether you're making a savory or sweet dish, there's a substitute that can work for you!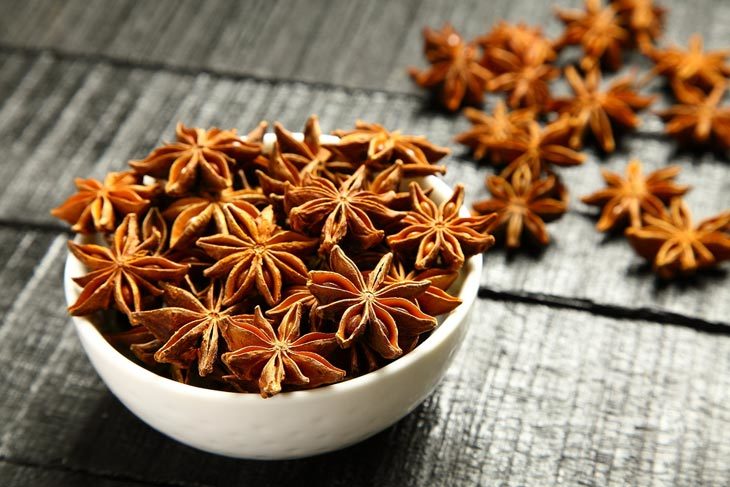 What Is Star Anise?
As mentioned above, some people may feel unfamiliar with star anise, so it's better to acquire knowledge of this spice.
Star anise, also well-known as sweet cumin or aniseed, is an annual herb in the Apiaceae family along with parsley, carrots, and celery. Where does star anise come from? It has its origin in the Middle East with a long history.
People often recall the seed rather than roots, leaves, or other parts when mentioning this spice. Despite being considerably smaller, it is relatively similar to the seed of fennel, so people often confuse them. They are different ingredients.
These seeds come from the Pimpinella anisum plant, reaching approximately 18 inches and producing white blooms and feathery foliage. After the fruits ripen, people harvest, dry, and thresh plants to collect the fruits.
Each star anise typically has eight points, each of which contains one seed. Also, This spice also has various names depending on the different regions of the world, such as Chinese Star Anise, Chinese Anise, Eight-Horned Anise, Anis de Chine, Illicium verum, and many others.
When it comes to usage, their seeds are used for cooking purposes while their leaves and stems are also cooked or eaten raw. What does star anise taste like? It has a natural sweetness with a distinct licorice flavor.
Moreover, this spice comes with several health benefits. It is effective against aging and diabetes because it contains antioxidants and various vitamins such as vitamin C or vitamin A.
Its oil contains thymol, anethole, and terpineol, which are beneficial in improving digestion, treating flu and cough, reducing nausea, and alleviating cramps.
Additionally, health experts recommend drinking star anise tea after each meal because it aids in treating digestive ailments like constipation, bloating, indigestion, and gas.
Top Recommended Star Anise Substitute
Star anise is popular in two forms: ground or whole. What is a substitute for star anise? In the following part, we would like to recommend the best star anise substitute for your recipes.
Anise Seeds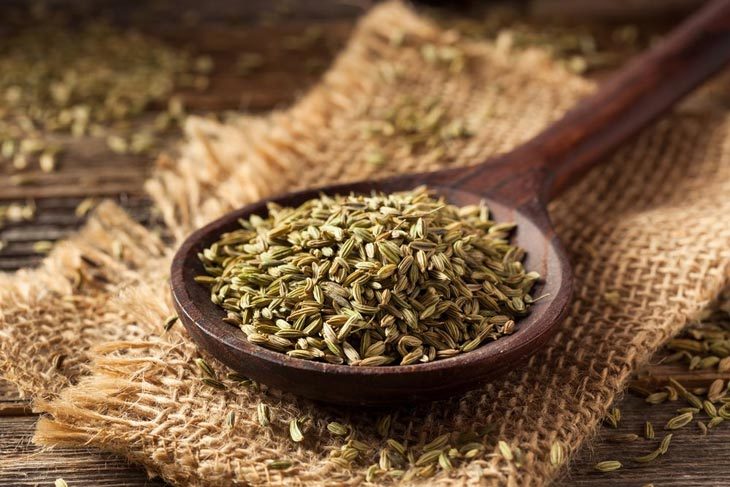 Can I substitute anise seed for star anise? Yes, of course. The anise seed substitute has a licorice flavor and is often mixed with star anise. So, people are often confused that they are the same, but they belong to two different kinds of plants and come from two different countries in the world.
These seeds are similar in flavor, delicate, slightly spicy, and sweet. Thus, if you are looking for a star anise alternative in sweet recipes or liqueurs like Ouzo and Sambuca, go for the spices.
When using these ingredients, remember the ratio should remain about ¾ so that you can get nearly the same taste as star anise.
Chinese Five-Spice Powder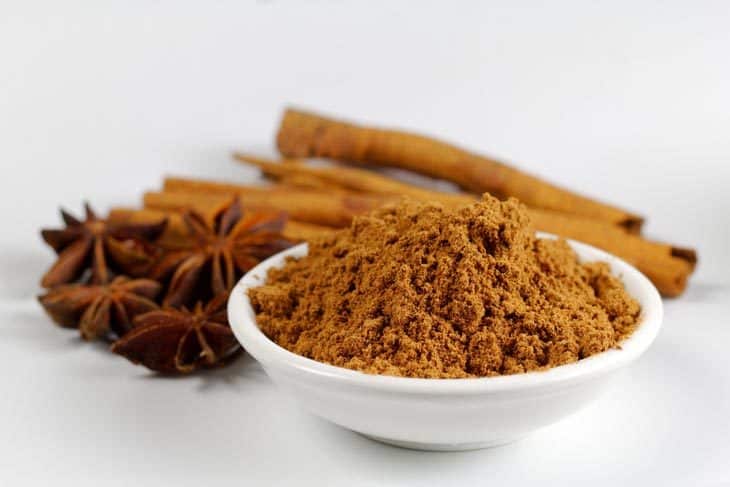 Star anise is one of the fundamental ingredients in Chinese five-spice powder, along with other four spices, including cloves, cinnamon, pepper, and fennel. That's why people suppose that this spice is the best substitute.
It brings a flavor of warmness, sweetness, and spiciness like star anise. Besides, it has a cooling impression and a peppery taste from the cloves and pepper. Hence, it is ideal for roasted and braised poultry and fish, meat-based recipes, marinades, or rubs.
For this substitution, you should replace two teaspoons of star anise with one teaspoon of five-spice powder in your recipes. If too much, the flavor will overwhelm the taste of the main ingredients and cause a pungent smell.
Fennel Seed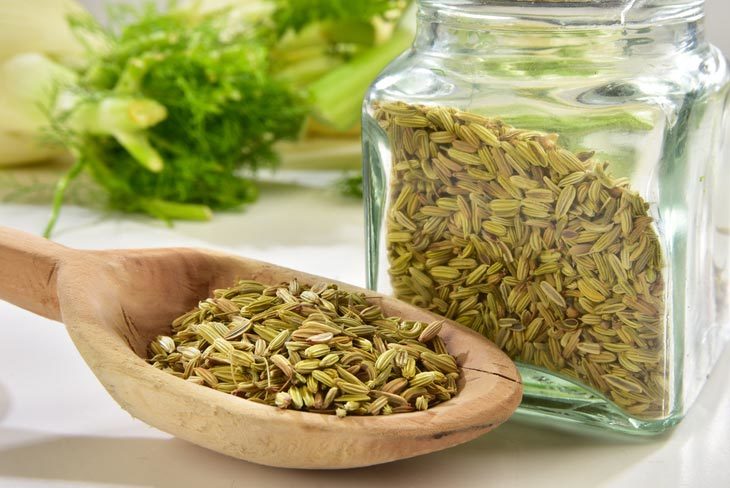 Another recommendation for your dishes is fennel seed. This substitute for star anise also has a licorice flavor, but sweeter and less spicy than star anise. Thus, you'd better pay attention when adding it to your food.
This swap ratio between star anise and this spice should be around 1:4. In other words, you should apply ¼ teaspoon of fennel seeds for one teaspoon of star anise.
This is the best replacement for some foods such as curries, stews, bread, cookies, spice mixtures, and desserts. Moreover, with light licorice and a mildly woody taste, this spice is more suitable than star anise in marinara sauce.
Licorice Root Powder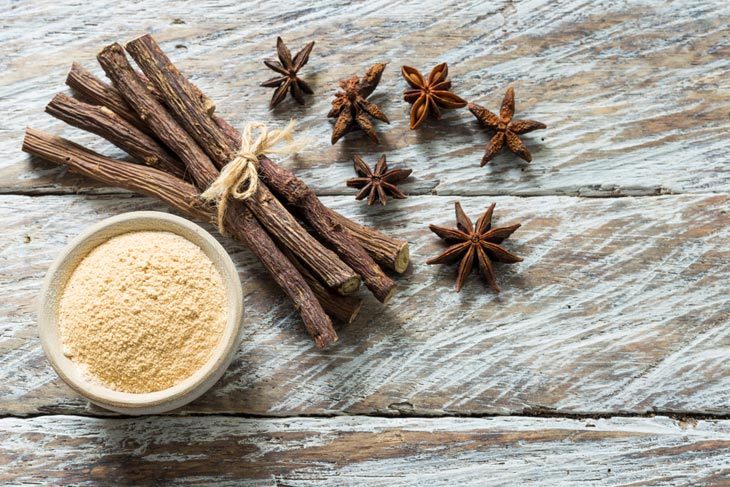 Is there a substitute for star anise for baking or making candies? Look no further than licorice root powder. This ground anise substitute is a natural sweetener that has nearly the same licorice flavor as star anise.
The swap ratio for this condiment might be 1:1 when you use it to replace star anise in sweet foods. Nevertheless, it's better to use less when adding it to savory recipes as it's extremely sweet.
One more important note is that if you are pregnant, it is not a perfect sub for star anise because it contains glycyrrhizin, a compound causing health problems during pregnancy.
Cassia Bark Powder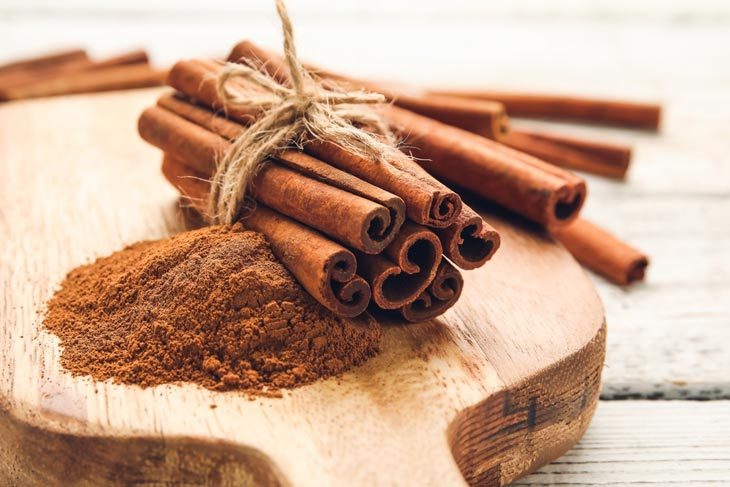 Need a star anise replacement used in desserts? There is nothing better than cassia bark powder. It often appears in desserts, bakery pastries, and meat to improve food flavors because its flavor is extremely sweet, sharp, and aromatic.
What's more, this star of anise substitute can remedy headaches and stomach pain. You can apply the same amount of cassia powder as ground star anise in your cooking.
Allspice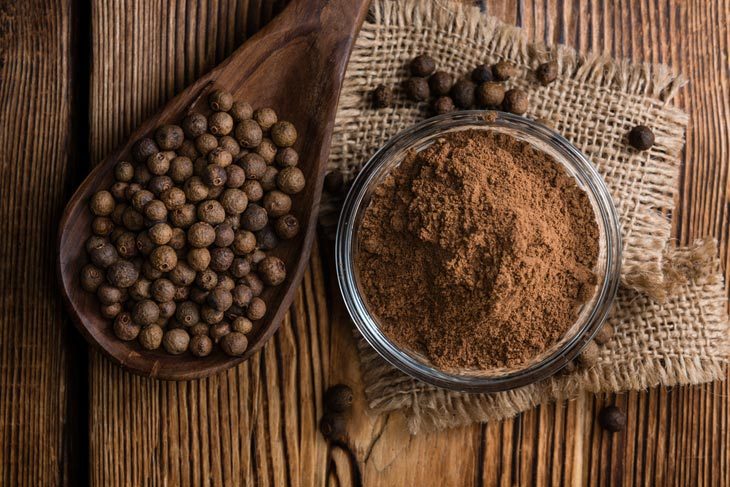 Although allspice doesn't have the same flavor as star anise, it is still an acceptable replacement in various dishes. The whole star anise substitute lacks licorice flavor, but it is a great combination of clove, cinnamon, and nutmeg notes. Hence, it brings a warm, strong, but pleasant taste.
This anise seed substitution is perfect for savory dishes, including meat-based recipes, soups, veggies, desserts, or sauce. Also, it can be used as a type of tea, which is useful for relieving stomach pain. The substitution ratio of this spice for star anise might be 1:1 in your dishes.
Cloves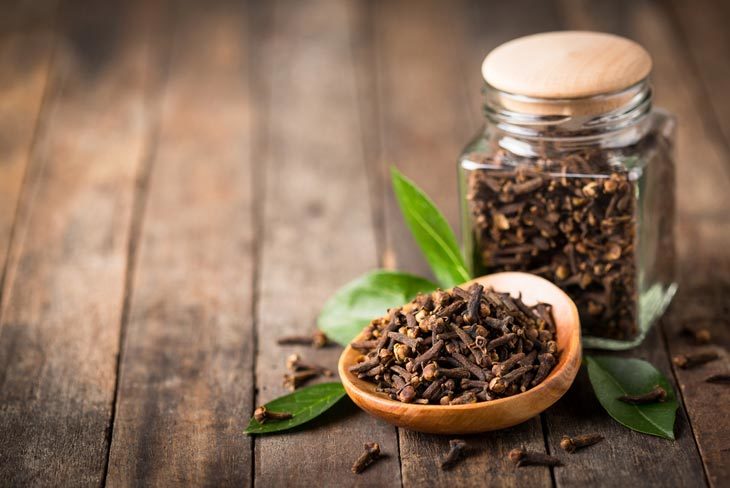 Cloves have both two forms, including a whole or ground, so you can use them to replace both whole star anise or powder. Though their flavor is not much close to star anise, anise seed substitutes still create a warm, aromatic, and woody taste for your recipes.
In particular, you can easily feel sweet, dry, warm, and a little bitter when consuming this alternative. That's why people often add cloves star anise to their foods to enhance the flavors of soups, sauces, rice dishes, particularly traditional Indian cuisines.
To substitute two teaspoons of star anise powder, you should use one teaspoon of ground cloves in your cooking.
Anise Extract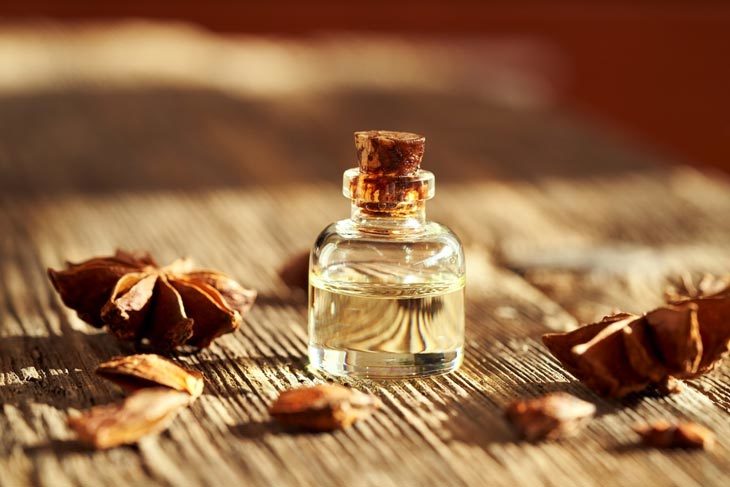 Apart from the above recommendations, you can use anise extract, which is the extraction of anise seeds. Like the seeds, the extract's flavor is strong and mildly sweet, like licorice.
This substitution for star anise is a versatile spice to add to various dishes such as cookies, bread, or candied fruit biscotti. To substitute it for anise, you should use a star anise extract equivalent ratio for most of your recipes.
Chervil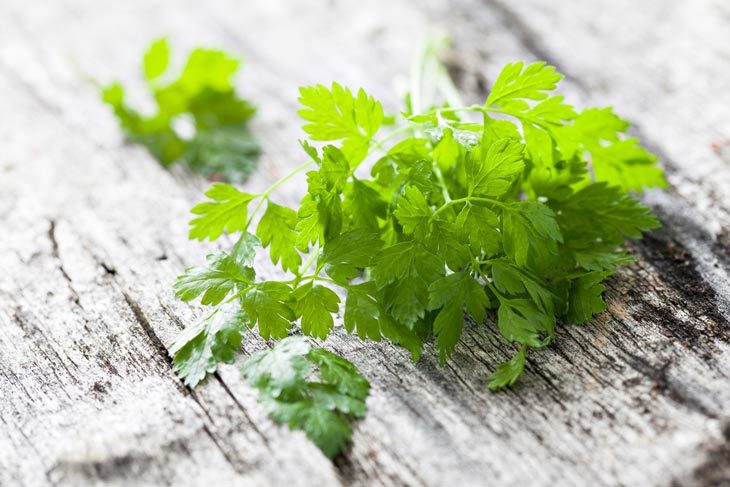 What to use instead of star anise in French cuisine? The answer is Chervil or French parsley. You can't expect it to taste like star anise because it has a parsley-like flavor and a little licorice hint.
You can add it as a flavoring for various dishes such as veggies, poultry, seafood, sauces, soups, or salads. That said, remember to use it when you have done cooking as it may lose its flavor if cooked for a long time.
In terms of substitution ratio, you should replace one teaspoon of star anise with two teaspoons of chervil for your dish.
Cinnamon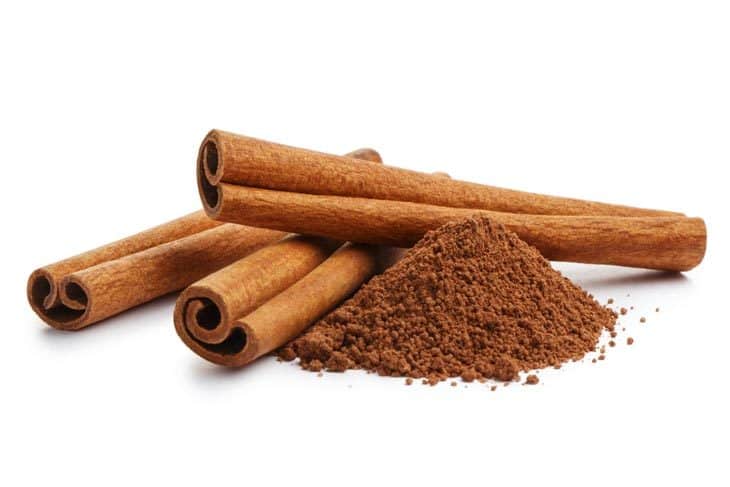 Cinnamon has a slightly sweet, woody, and spicy flavoring with a mild citrusy hint. You can add this ingredient to savory and sweet dishes, including bread, pies, cookies, soups, chicken meat, and lamb.
Moreover, you can easily find this anise substitute in most grocery stores. If you already have cinnamon in your basket, you can replace star anise with it in hot beverages, cakes, or cookies. The swap ratio for this alternative is 1:2.
How To Choose Star Anise Substitute
As you can see, star anise has a wide range of alternatives, so you should consider these things before selecting one.
Star anise can be in the form of whole or powder. Thus, depending on the recipes, you should choose the best suited. If you tend to add star anise in your dish, you should look for something similar, like cassia bark powder or licorice root powder.
Some substitutes should be used in sweet dishes, while others should be added to savory recipes.
You should also pay attention to the flavor. If possible, the flavor of these substitutes should resemble star anise or at least have a slight licorice hint.
Can You Eat Star Anise Raw?
The answer depends on the part you refer to. Health and food experts don't recommend this usage if you intend to eat star anise seeds raw. Star anise should be used for cooking purposes. That said, its leaves and stems can be cooked or eaten raw.