Fantastic Substitute For Brie Cheese In Your Recipes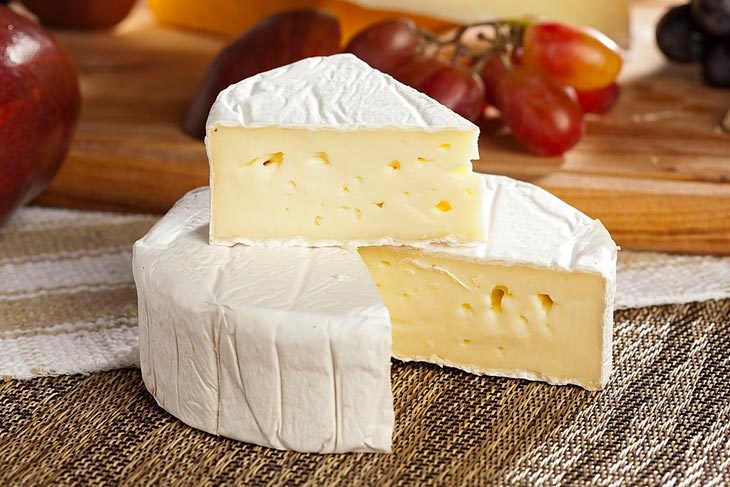 Brie cheese is one of the well-known types of cheese in the world that you can find in many appetizers and desserts.
Its interesting and flavorful characteristics are different from the hard blue cheeses, which not many people can enjoy thoroughly.
If this is the first time you heard of Brie cheese, you might wonder "What kind of cheese is Brie?" and a good substitute for Brie cheese if they are not available in the store.
You've come to the right place. In this article, we will show you the list of substitutions not only best fit for Brie but also easy to find at home or near your house.
Okay, let's start the journey with us now.
What Type Of Cheese Is Brie?
Brie cheese is the famous French soft cheese which has its name from the Brie Province. It is a creamy cheese with a great reputation since its first creation by the monks of the Priory of Rueil en Bwrie in the Middle Ages.
In 1815, people even praised it as the King of cheeses at the end of the Napoleonic wars. Nowadays, you can find the tasty brie flavor and soft texture with the traditional Brie de Meaux.
It is understandable why Brie took the top honors, as Brie flavor complexity and texture is unforgettable to those who have had a taste of it. So, what does brie cheese look like?
Brie is made of unpasteurized cow's milk with a smooth white rind. Unlike the stinky blue cheese, you'll find it has a complex taste of rich, salty, earthy, and fruity with a hazelnut note when taking a bite.
The creamy and fluffy texture melts instantly in your mouth with a first bite. That's why it is best to be served at room temperature to keep the right consistency.
People often use Brie with plain bread and wafers to complement the Brie earthy flavor.
Because of its cheesy goodness, you can pair it with fruits like apples, pears, grapes or use it for sweet dishes like cheesecakes and cupcakes. It is also wonderful with Burgundy wine, red Bordeaux, and Champagne.
10 Best Cheese Used As A Substitute For Brie Cheese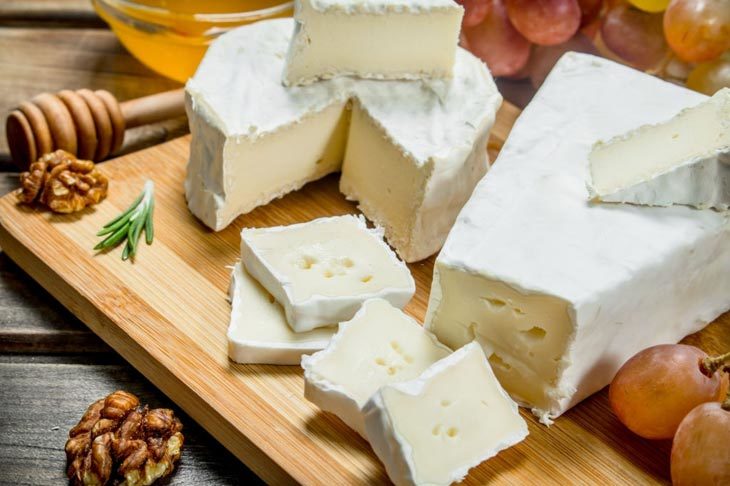 Brie cheese is tasty, but it is not always available in cheese stores. So, What are cheeses similar to Brie? Here is a list of cheeses like Brie cheese.
1. Camembert
The first on the list is one of France's most popular cheeses: Camembert. It is a perfect substitution for Brie cheese because of its similar making process.
Camembert is a soft cow's milk cheese with a white outlook similar to Brie. When the cheese is young, the texture can be quite crumbly.
However, as it is ripening gradually, this brie-like cheese texture becomes creamy and soft.
The cheese flavor is earthy, mild, and rich with a delicate salty note that pairs with a wide range of bread, fruits, and nuts. You can also use it with the red Bordeaux and Beaujolais, like Brie cheese.
2. Coulommiers
Another wonderful Brie cheese substitute is Coulommiers cheese. Many people claim it to be the ancestor of the Brie family, which has many characteristics that Brie has.
Coulommiers is a creamy cheese made of pasteurized or raw milk. The flavor of ripening coulommiers can be described as rich and nutty, which is similar to Brie cheese.
However, coulommiers have a thick crush that can be slightly different from Brie.
You can use it for different cheese dishes or combine it with baguette, berries, and pears for a stronger flavor impression. You can also use it with red Bordeaux like Brie and Sauvignon Blanc.
3. Reblochon
If you're looking for a substitute for Brie cheese with a special nutty flavor, then this cheese is perfect for you.
Reblochon cheese is another French cheese with a yellow to orange rind outside. When it is matured, Roblochon has an intense aroma of the mountain caves and cellars.
The flavor of ivory cheese is bold and fruity with a strong nutty tone similar to Brie cheese.
However, the texture can be softer and creamier than Brie which you can use for Brie cheese dishes. It goes amazing with a fruity wine like white Savoie or Beaujolais.
4. Paglietta
Another soft cheese like Brie cheese is an Italian cheese, Paglietta. Many people say it is a tasty cheese like cheddar which is a combination of Camembert and Brie cheese because of its versatile flavor and melty texture.
This cheese has three versions that you can find in a cheese store: cremino, semi-fat, and full fat. Paglietta has a level of flavor of fruity and nutty tone, which is similar to Brie.
The texture of Paglietta cheese can be moist and mildly runny when it is matured. You can serve it as a table cheese with fruits and crackers like Brie, or you can also use it with a bottle of red Bordeaux wine.
5. Chevre Cheese
Chevre cheese is a good cheese like Brie because of its amazing creamy texture and look.
Chevre cheese has been made in 8 regions in France since the 8th Century A.D. It is a famous goat's cheese that has higher fatty acids and less protein.
You can find a tangy, smooth, and creamy flavor with an earthy undertone that can replicate the Brie cheese's characteristics. This amazing cheese is often used as a table cheese with fruits and crackers.
6. Cantal Cheese
Next on the list is one of the oldest cheeses since the Gaul's rule. This semi-hard and pressed cheese is produced in the Auvergne region in France.
There are three types of Cantal in the market which are Cantal Jeune, entre-Deux, and well-aged. They are divided by their maturity, with different characteristics for each type.
However, it is recommended to choose the young one as it is the closest to Brie cheese.
The cantal Jeune is only produced in 30 – 60 days. This young cheese has an ivory crust with a pale yellow color. Its flavor is fruity, milky, slightly sweet, and fresh with a hazelnut undertone.
After that age, the Cantal cheese will develop a more intense flavor profile and crumbly texture that can be a cheddar cheese replacement.
Because of its flavorful cheese taste, Cantal can be used as a substitute for burrata cheese and Brie substitute in appetizers like combining with fruits like apples and grapes or paired with Cabernet Sauvignon wine.
People also use Cantal cheese for soups, salads, gratins, and cheese fondue.
7. Mozzarella Cheese
Mozzarella is a white and creamy cheese coming from Italian with a similar melty texture to Brie cheese.
This cheese was originally made with buffalo's milk, which explains its other names like Mozzarella Di Bufala and Bufala Provola.
Nowadays, you can find Mozzarella made with cow or goat milk, but they are not as sweet and flavorful as the original.
Mozzarella has a semi-soft and smooth texture like Brie cheese. The flavor is fresh, mildly sweet, and fruity to the mouth, which you can use to pair with fruits and crackers.
Mozzarella is sold in a soft cheese version and firm block of cheese, which can be used to substitute for cheddar cheese; so make sure you get the soft version to substitute for Brie.
8. Explorateur Cheese
Explorateur cheese is a mark of the friendship connection of France and the U.S when it is named after the first U.S satellite, Explorer one.
Although it is not a common cheese, you can find it a great creamy cheese similar to Brie cheese.
This triple crème cheese is considered to be the creamiest cheeses in France. It is a result of adding extra cream to the curd to make the soft cheese.
Explorateur has an ivory body with a mild fragrance. When taking a bite, you can taste mushroom tanginess, buttery hazelnuts, and delicate flavor.
People often use Explorateur for appetizers with French bread and dry red wine. You can even serve it as a dessert topped with ripe fruits.
9. Fromage D'affinois
This soft-ripened, pasteurized cow's milk cheese has such an interesting level of flavor making it a potential Brie alternative cheese.
Fromage D'affinois has a light, smooth and silky texture that many people find better than Brie cheese.
This is because of its special making process called ultrafiltration which concentrates the milk's components and distributes them evenly on the cream cheese.
The flavor of Fromage d'Affinois can be mild and sweet with a freshness similar to Brie.
Because of its runny texture, you can serve it with a fig spread to substitute Brie in crusty bread, fruits, and match with sauvignon blanc or chardonnay wine.
10. Fontina Cheese
Lastly, Fontina is a common cheese that you can find in local cheese stores that can substitute Brie cheese in dessert recipes.
Originating in the Aosta valley, this unpasteurized cow's milk cheese has a rich, creamy, sweet pungent with an intense buttery and nutty undertone.
However, its texture is semi-hard, which is different from Brie cheese. You can use Fontina cheese for melting in dishes or pair it with fruits as a table cheese.
FAQs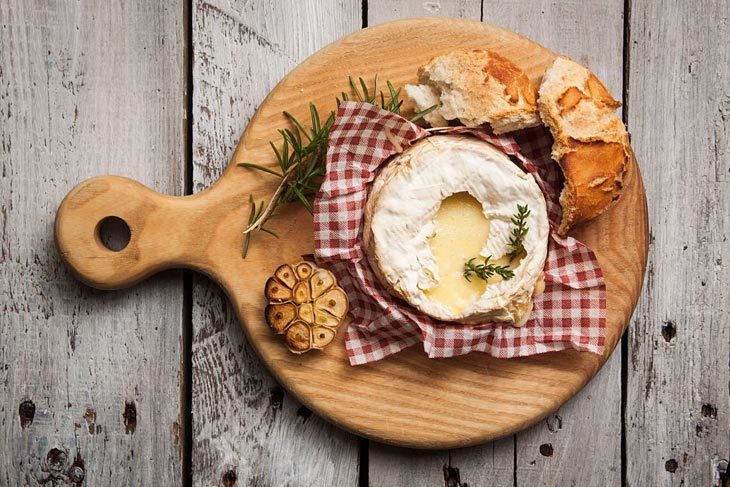 What Is The Best Substitute For Camembert Cheese?
Camembert cheese is known to be similar to brie cheese, so that you can use them interchangeably. Other cheeses like cheddar, Saint-Andre, Brillat-Savarin, and Mt Tam are also great Camembert substitutes.
How To Store Brie Cheese?
Brie cheese should be wrapped loosely with wax paper or locked in an airtight container to protect it from changing flavor. Then, you can store it in the fridge for a few days to keep it fresh.
Conclusion
Brie cheese is a popular cheese in the world because of its remarkable and distinguished flavor and texture. Despite that, other types of cheeses can substitute it as well.
So, if you can't find Brie cheese for your next delicious recipe, you can always come back to my list and choose the best substitute for Brie cheese.