7 Best Substitute For Butter In Mac And Cheese Will Make You Surprised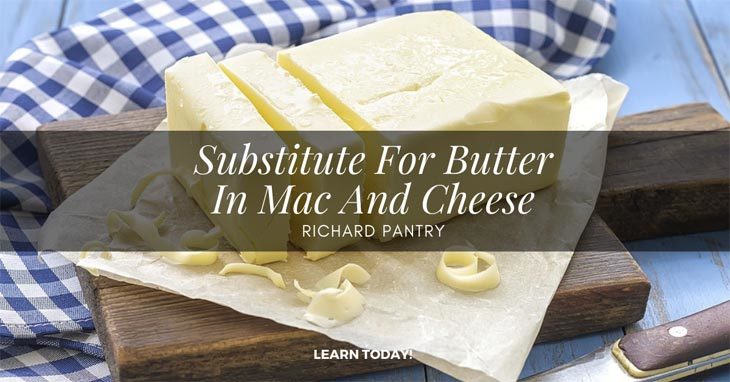 Mac 'n' cheese is many people's favorite food as you can have it at any time of the day. However, butter isn't always around when you crave the dish.
You may ask yourself, "Can I make mac and cheese without butter?" or "What can replace butter in mac and cheese?"
Look no further as the answer is here! This article on "Substitute For Butter In Mac And Cheese" includes a list of alternatives you can use when there is no butter for mac and cheese or your homemade one. Stay tuned!
Why Is Butter Used In Mac and Cheese?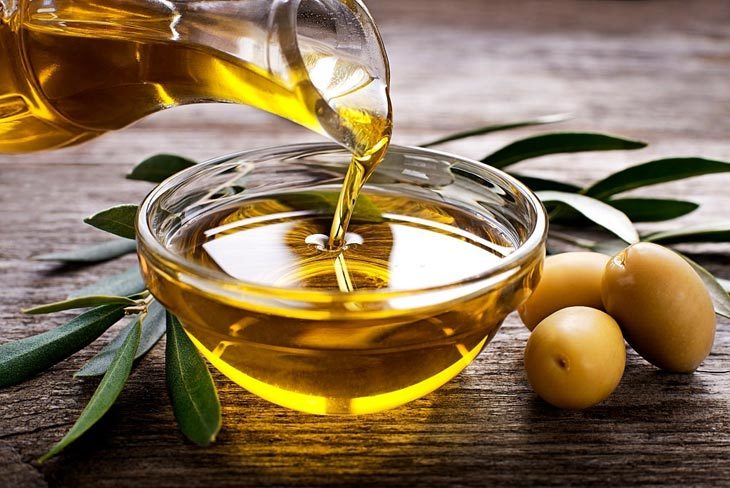 Can you make mac and cheese without butter? Yes, you can. However, why is it advised to use butter to make mac and cheese?
Many said that adding butter can help give the dish more savor as the fats will enhance the food taste.
Although mac and cheese have already had the fats from milk, having butter will provide an even richer flavor. This dish won't become bad without butter, yet it will be much better with it.
Hence, most boxed mac and cheese will advise you to add butter/margarine while cooking for the best flavor. But it is optional if you don't want the taste to be so rich.
However, when it comes to the homemade version, you need to use butter or any other source of fat to make the roux or the base sauce, as it is the key to thicken the roux.
Butter can also help prevent your mac and cheese from drying. Besides, the macaroni will look gooey once you include butter in it.
To prepare the base sauce, all you have to do is add flour to the melted butter and mix them. Then, add milk, cheese, and seasoning into the mixture for a creamy and rich sauce served with your macaroni.
Substitute For Butter In Mac And Cheese – What Can I Use Instead Of Butter In Mac And Cheese?
Even though butter makes the flavor better, some people may prefer their mac and cheese without butter. Why?
If you are allergic or sensitive to butter, using this ingredient could cause some severe troubles.
Or if you have some dietary restrictions like veganisms that you cannot have butter in the food, looking for a butter substitute for mac n cheese is a must.
So, what to use instead of butter in mac and cheese? What can replace butter in mac and cheese? Let's find out below.
1. Olive Oil (Best Choice)
Olive oil is the best choice to substitute for butter in mac n cheese.
It is an essential oil extracted from olives. Originally from the Mediterranean coast, the olives are harvested by large machines and washed thoroughly before being crushed.
By pressing the whole olive, it releases the edible oil.
Moreover, this type of oil is widely used worldwide due to its flavor and health benefits.
Besides using it as salad dressing and cooking, people also utilize olive oil for other purposes such as cosmetics, pharmaceuticals, and more.
The olive oil has a unique smell and taste; it can stimulate your taste and elevate your dish to another level.
Hence, don't hesitate to grab a bottle of olive oil if you're going to make mac and cheese without butter.
Even though olive oil is healthier than other kinds of oil, you should be careful with the amount you put into your "mac and cheese no butter" as it may cause the dish to become oily.
2. Margarine
Another replacement for butter in mac and cheese would be margarine.
You may wonder, "What're the differences between butter and margarine?".
Well, margarine is made from vegetable oils and contains less saturated fat than butter; therefore, the cholesterol doesn't exist in margarine.
Though margarine is healthier than butter, they both carry the same amount of fat and calories, so you might want to use it appropriately. The harder the margarine stick is, the more trans fat it has.
Furthermore, if you plan to make mac n cheese without butter, margarine is another plant-based option to substitute for butter.
3. Clarified Butter/Ghee
What else can you use to substitute for butter in macaroni and cheese? Ghee!
More specifically, clarified butter (or ghee) is milk fat melted from butter to separate the milk substances and water from the fat.
You'd enjoy this nutty flavor in your mac n cheese; even though the oil is much lessened, the rich fat content still ensures a gravy texture for your macaroni.
4. Heavy Cream
You can also use heavy cream instead of butter when making mac 'n' cheese, as butter is made of heavy cream. Therefore, you can make your butter at home using only heavy cream.
Put heavy cream in a closed container and shake it for a good 10 minutes. Protein and fats are separated before you know it, and the proteins will clump together, creating butter.
However, if that's too much of a hassle for you, add in the heavy cream.
Heavy cream enhances the richness and decadence of the dish, making it a fine choice regarding the butter substitute for mac and cheese.
5. Cream Cheese
Can you use cream cheese instead of butter in mac n cheese? Absolutely!
Cream cheese is a dairy product made from a combination of two main ingredients – milk and cream. Specifically, cream cheese will provide a salty and fatty taste, perfect for anyone who likes savory dishes.
Not only that, but cream cheese also contributes to the general texture of the dish, giving it a dense and sticky texture. You can easily get this product at any local grocery or mall as it's pretty popular.
Thus, using cream cheese as a butter substitute for mac n cheese is a good choice for the flavor part.
This ingredient will give a thicker and creamier texture to the base sauce, making your macaroni and cheese without butter dish more savory than ever.
However, to prevent sticky roux or noodles, you still have to add a little oil, ghee, or margarine at the end.
6. Plant-based Options
Plant-based options include coconut oil, but-based oil, or even peanut butter. These ingredients are for vegans alike and lactose intolerant patients who want a bowl of mac 'n' cheese after a bad day.
If you're using oil, the dish won't end up with many flavors unless you compensate with seasoning.
7. Bacon Grease
The last mac and cheese butter substitute on the list today is bacon grease. You can make a roux with any fat, and bacon grease is no exception.
The fat from bacon enhances the classic gravy texture of mac and cheese even more. So, not only can you, but you should use bacon grease as a butter substitute.
How To Make Mac And Cheese Without Butter?
Butter is not entirely needed when making mac and cheese as we often added it after the cooking process. In fact, excluding butter can lower the calorie count as butter is fat- and protein-rich.
The only cooking involved in mac and cheese is boiling the macaroni. Subsequently, you only need to mix the ingredients. Butter has very little effect on the actual cooking part.
Here is a recipe for making mac and cheese without butter for your reference. For the ingredients, you're going to need:
8 ounces portions of macaroni
2 cups shredded cheese of any kind (preferably multiple for more flavors)
1 cup butter substitute (any from the list above)
After you have prepared the necessary ingredients, follow the steps below:
Step 1: Boil water
Step 2: Cook your macarons in 8 – 10 minutes
Step 3: Drain the cooked macaroni
Step 4: Mix up cheese and butter substitute; make sure to stir evenly
Step 5: Add the mixture to a dish and boil in the oven at 350℉
Step 6: Serve
FAQs
Below are some of the most commonly asked questions about butter substitutes in mac and cheese. Check them out!
Are All The Substitutions Vegan Friendly?
The plant-based options and margarine are vegan-friendly. Consequently, consider using ghee if you're lactose intolerant.
Do You Need Butter for Kraft Mac and Cheese?
Can you make kraft mac and cheese without butter? The answer is yes and no. A little confused, right? Let me explain it to you!
The majority of boxed mac and cheese on the market don't include butter inside due to its short lifespan. Therefore, adding butter, in this case, is optional after the cooking end to add some extra flavor and richness to the final dish.
You can also choose milk, cream cheese, or heavy cream instead of butter to make it more creamy.
In Conclusion
Now that you have a list of these butter substitutes, which substitute for butter in mac and cheese are you going to use? Even though the savory won't be the same, they're enough to get you the desired texture.
What else are you waiting for? It's time to start cooking!