The Best Substitutes For Cuban Bread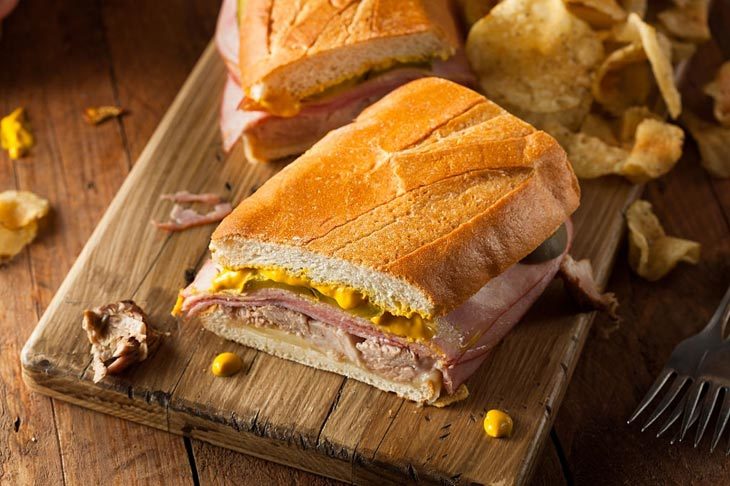 Pan Cubano, or Cuban bread, is a popular choice of bread becasue of its special texture and flavor.
With a thick, dense texture, pan Cubano surprises people with its unique sweetness. The more you chew, the sugarier it is.
So, what happens if you can't find Cuban bread? Is there any food that you can use as an alternative? Scroll down to find the best substitute for Cuban bread for you!
Top 10 Substitutes For Cuban Bread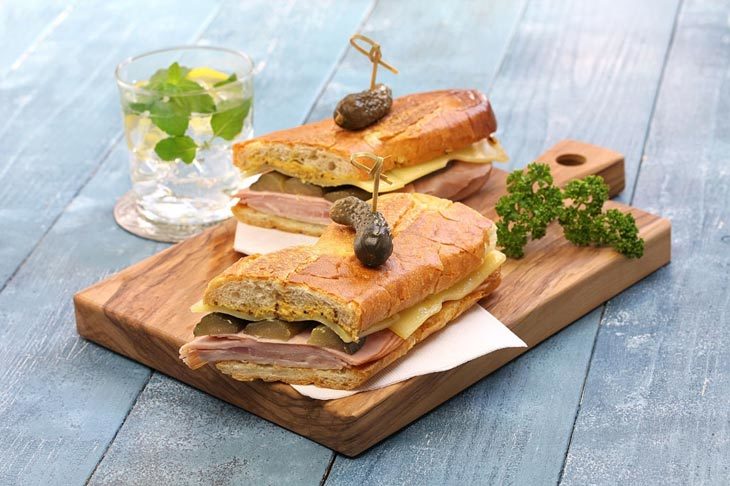 If you are a pan Cubano lover, you may find it hard to have a substitute that perfectly complements Cuban bread's taste.
However, if you break out the standards, go through the list of bread, you can see some types that may become Cuban sandwich bread substitutes.
For those who love the crispy, crusty type of bread, baguette, anadama bread, and muffuletta are your top choices.
If you prefer the delicate ones, we advise you to choose focaccia, sandwich and challah, and brioche as Cuban bread alternatives.
In case you love sweets and seek sugary bread, then pan sobao and bolillo are the best options. Finally, ciabatta is for mushy bread lovers.
1. Baguette
First, let us introduce you to baguette – the signature bread of French. Culturally, the baguette has become a symbol for French daily cuisine.
Since the French invasion around the globe at the beginning of the 20th century, they have introduced this amazing food to the outside world, making it the most famous French cuisine.
To be specific, the baguette is crispy, rough, and crusty on the outside. A loaf of baguette is long, thin, similar to the stick.
In terms of flavor, the baguette provides slight sweetness, which is surprising. The more you chew, the more sugary it is.
Lots of people say that pan cubano and baguette are similar. Personally, it is impossible for us to select between the pan Cuban bread vs French bread, since they all have their unique features. Why don't you try both, and decide for yourself?
2. Focaccia
The second option on the list is focaccia from Italy. Typically, people call "Italian bread" to mention focaccia.
Unlike the baguette, focaccia is soft, tender, and spongy. When looking from the outside, it looks circular and flat.
Originated from Italy – the country of slightly-seasoned food – focaccia is made from only flour, yeast, salt, and water. Such a simple ingredient list makes its taste as pure and authentic as possible.
Unlike the French bread, focaccia offers a light sour taste and yeast aroma. It's better to eat this bread alone, not with any topping, to feel the yeastiness at its best.
3. Anadama Bread
Originating from New England, Anadama bread is famous for its distinctive taste and color.
This bread has a strong yeasty smell that you can recognize far away with the combination of yeast, wheat flour, rye flour, and cornmeal.
What impresses us most about this food is the sugariness. When baking, people usually add molasses into the flour to season.
And molasses is a super sugary food with a high sugar density. You can imagine how sweet the Anadama bread is, right?
This Anadama cuisine also has a signature brown-yellowish color, with a brown scent on the outer skin and yellow on the inside.
Besides, the crispness of the bread will amaze you at first sight. Are you willing to taste it now?
4. White Sandwich
No need to introduce more; anybody has tried a white sandwich before. This is one of the most common breakfast foods for people worldwide.
Wake up near the working time, rush to the street while biting a piece of sandwich – such an iconic office life habit, right?
In terms of texture, the white sandwich is soft, delicate, and easy to squeeze. There is no crumb releasing when eating the sandwich, which is so convenient!
What about the white sandwich's taste? Well, it is quite bland at first, but the more you chew, the sweeter it is.
5. Ciabatta
Ciabatta – such an Italian name, right? Yes, it is. Let us introduce you to another Italian bread, which is famous for its unique color and texture.
Originally, the ciabatta was made from wheat flour, water, salt, olive oil, and yeast. It was created in 1982 to combat with French baguette.
Until now, the ciabatta is still considered as a good substitute for French bread – Baguette – for their similarities.
What makes the ciabatta unique is its spongy texture with alveolar holes. In terms of shape, a loaf of ciabatta is broad, flat, prolongated, but mushy.
In fact, this Italian bread is wetter than its French competitor – baguette, since bakers use a wetter dough. Such a difference makes the ciabatta distinctive and worth trying once in your life.
6. Bolillo
You may not know about this bread, but in fact, it is so famous in Central American and South American countries. Bolillo is shorter than the baguette, but the taste is quite similar.
Specifically, the bolillo is about 6 inches long, with an oval shape. Regarding the texture, bolillo is crusty and crumbly, just like the baguette. When tasting the bolillo for the first time, you may be surprised by its sweetness.
In short, the bolillo seems like a Mexican version of baguette, but with stronger sugariness and shorter.
7. Pan Sobao
Now that we have already mentioned Mexican food let me introduce you to another South American "neighbor" – Puerto Rican's food. The most famous Puerto Rican is "pan sobao" – such a fun name, right?
In Puerto Rico, pan sobao is widely used in daily life. The term "pan sobao" itself means "kneaded bread." You can imagine its appearance from the depiction, right?
Made from granulated sugar, bread flour, kosher salt, dry yeast, and lard, this bread provides you with an amazing flavor that you will never forget. In our opinion, the pan sobao tastes sweet and unctuous at the same time.
Besides, the texture is slightly crunchy but can easily turn delicate after getting outside the refrigerator. Thanks to the lard, pan sobao provides a mild fattiness which is so unique.
8. Challah
You may wonder what challah is since this bread is not widely famous, though. So, let me introduce you to the braided, rich, and sweet bread from the Ashkenazi Jewish people.
This food is usually served in ceremonies such as Passover, Shabbat, etc. It has an important position in Jewish families' daily meals for such significance.
From first sight, challah is a braided bread covered with a brown-yellowish scent. This pillow-soft food contains a high amount of sugar in the making, so you will find it quite sugary when tasting.
Regarding the texture, the challah is delicate, so you don't have to worry about breadcrumb waste after eating.
9. Brioche
Lots of people feel confused between challah and brioche because they look quite similar in appearance.
Therefore, we will distinguish their differences, and through that, describe why this bread is a great Cuban bread substitute.
Challah and brioche, in terms of texture and appearance, are super alike. They both have a brownish scent, braided "cover," and demi-hard crumb.
However, compared to Jewish challah, brioche originates from French – the country with famous buttery and fatty dishes. Given that fact, you can see the brioche is sweet, rich, and buttery, right?
10. Muffuletta
If you have come to visit Louisiana, you must try its locality – Muffuletta – once. This is the famous bread, recommended by most of our Louisiana friends, to try once when coming to town.
So, what is muffuletta? In short, it is a sandwich created in 1906 from a local bakery. To describe the muffuletta in a phrase, it is "halfly-split bread with sesame sprinkle, usually used with greens, onions, cheese or meat."
What is distinctive about the muffuletta is that it is flat, round, and big. We evaluate that a loaf of muffuletta may take up to 20 inches, though. Such a big food, right?
Regarding the texture, this bread is crusty and crunchy, but slightly since the crust is thin. It would be best to use it right after baking so that the bread won't turn rougher and rougher.