4 Substitutes For Instant Pudding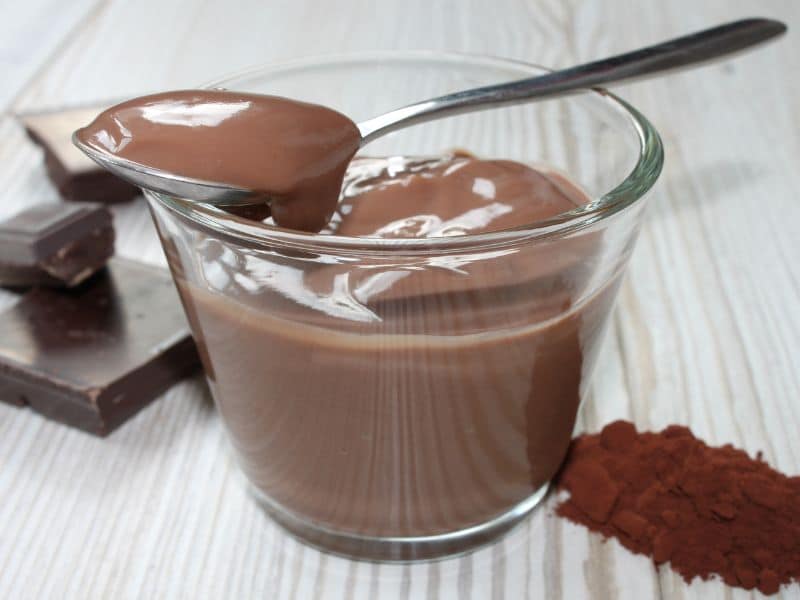 Pudding is a favorite go-to treat, and the fact that it whips up in mere minutes is always a plus.
However, instant pudding is often used as an ingredient in other deserts as well. You'll find that certain cake recipes will ask for a box of instant pudding. But what if you don't have one of those on hand?
Here are the best substitutes for instant pudding mix.
What is Instant Pudding?
Puddings are similar to custard, but puddings are thickened with cornstarch instead of eggs.
So, all you need to make a pudding without a box of instant pudding mixture is sugar, milk, cornstarch, and a flavoring like vanilla extract or cocoa powder.
Cornstarch helps thicken the mix. Sugar adds the sweetness, and the mix is the liquid.
Instant pudding is just the powders (sugar, cornstarch) combined with a dry milk powder instead of fresh milk.
Custard Powder
Custard powder is much more popular in the UK, and is often not found in the US. One of the more popular brands is Bird's. Like pudding, custard is made from eggs, milk, sugar, and milk or cream and other flavorings.
To make custard, first the milk is heated and simmered in a pan. Eggs, sugar, and flavoring (usually vanilla) are combined in a separate bowl.
The egg mixture is lightly whisked into the milk and is placed in a water bath.
The custard will become creamy, like a regular pudding. Be careful not to overcook!
Bird's Custard Powder includes cornstarch, salt, colorants, and flavors. This dry mixture is combined with milk and cooked on a stove.
Although custard powder can act as a substitute for pudding mix in cake recipes, you still need to adjust the quantity.
Typically, you would use one tablespoon of custard powder to 3 tablespoons of instant pudding mix.
Since custard is less sweet than pudding, so you may have to add more sugar than usual if you want to get the best results.
Cooked Pudding Mix
Another great instant pudding substitute is the pudding mix that requires to be cooked instead. Both are quite similar in terms of taste and ingredients: sugar, cornstarch, food dyes, and other flavorings.
But if they are so similar, why do both exist?
What separates the cook-and-serve pudding from instant pudding is dextrose. It requires you to heat the milk to combine it into the pudding mix.
Instant pudding only needs you to whisk cold milk into the mix for best results.
Cook-and-serve pudding mix has a richer taste and adds better moisture to your dessert recipes. The texture it adds is also more stable and firm for specific cake types that require it.
Homemade Instant Pudding Mix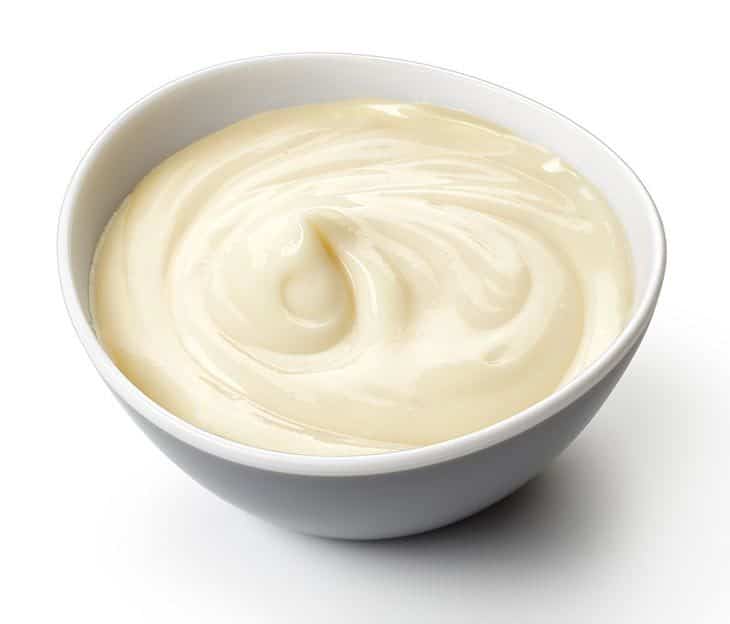 This is usually the way. Let's make your own instant pudding mix.
It's quick to create a vanilla pudding substitute… it'll take you less than 5 minutes if you have a few key ingredients:
Ingredients:
1 cup of granulated sugar
3/4 cup of cornstarch
2 cups of milk (or 3/4 cup of dry milk powder)
1 TSP vanilla extract
Salt to taste
Take a mixing bowl and mix all the ingredients together thoroughly.
To make a chocolate version of the mix, substitute 1 cup of cocoa powder for the vanilla.
If you want to make and store dry instant pudding mix, use the dry milk powder, and omit the vanilla. Store it in an airtight container in a dark and cool place.
How to use Instant Pudding Mix
Aside from just making and enjoying your pudding desert, the most common way instant pudding mix is used in cooking is by adding it into other deserts to add moisture.
Instant pudding mix is not only for baking pudding but also providing extra moisture in your dessert recipes.
Many times you'll just be able to add the instant pudding mix to a standard cake mix without any other adjustments. This will produce a cake that is much moister than your typical out-of-the-box cake. Cookies can benefit with instant pudding as well.
FAQs
1. How To Store Instant Pudding?
If you decide to make an instant vanilla pudding mix substitute, you might want to store it after usage instead of throwing them away.
For commercial pudding packets, they can last for months because of the food preservative components.
However, with homemade pudding mix, you can keep it in an airtight container and put it in the fridge, which will last 5-7 days.
2. Can You Make Instant Pudding With Skim Milk?
It is common to find instant pudding mix using dairy milk, but you can also make instant pudding mix with skim milk.
As milk is just a component that helps liquify the pudding mix, you can change it with different types of milk with slight changes in the taste.
Conclusion
Cooking meals and baking desserts are something that can get tiring when my schedule gets busy.
That's why instant pudding mixes become handy, as they are super easy to use and quick to make tasty pudding treats.
Don't give up on delicious desserts if you don't have pudding, as you can always find or make a substitute for instant pudding or pudding alternative to use!
This basic and easy substitution for instant pudding mix will help you create many yummy dessert recipes in the future.