Substitute For Mango – A Tropical Fruit List You Love!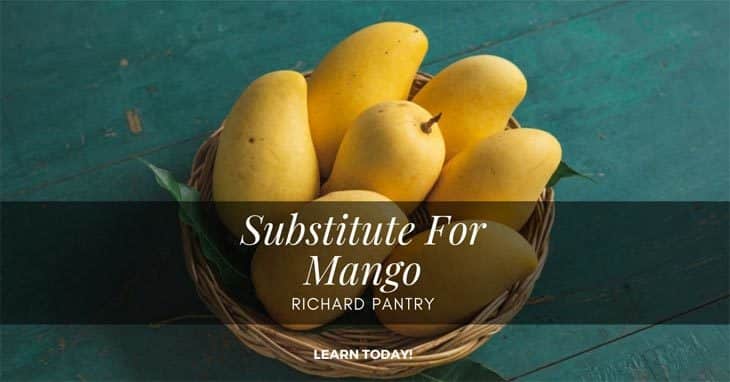 It's summertime, and we all know a splendid holiday means sipping on tropical fruit juice under the warm sunlight. Nothing can compare to the excitement of homemade mango juice in the hot weather.
But if mango is not your choice, or you suddenly want to try another citrus fruit drink to substitute for mango, check out the best sour in this article now!
Best 8 Fruit Use As A Substitute For Mango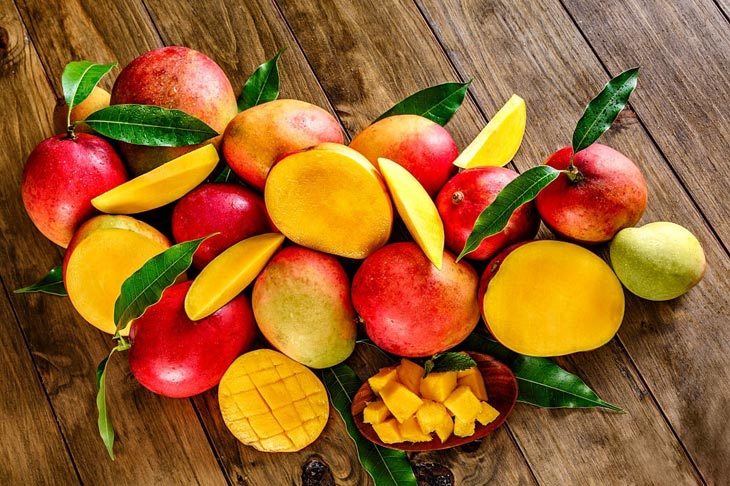 1. Banana
If there is a tropical fruit that is easy to find and at a cheap price while offering the best summer taste and nutrients, it must be a banana. You may be surprised when we recommend bananas as a substitute for mango since these two fruits share much besides the color. Still, with a little twist along with your cooking imagination, bananas can replace mango perfectly.
When we put mango and banana on the scale, you can hardly see the similarity between the appearance to the flavor. However, the level of sweetness of these two fruits can balance with each other well. So, the best way to substitute mango with banana is fruit salad or fruit mix, where the sweetness of mango counts.
Another way you can use bananas as an alternative to fruit like mango is puree. The creamy, buttery texture of bananas can easily replace mango in mango-mashed dishes, such as a smoothie, juice, and banana Bisquick pancakes.
2. Sweet Red Bell Pepper
You may think that only tropical fruits can substitute mangos. However, we can prove the opposite by an example of a vegetable that can be used as a fruit similar to mango: sweet red bell pepper.
Red bell peppers may not resemble mango in any way. Still, sweet red bell pepper shares a similarity in the flavor of green mango fruit that works well in pasta, salad, and many tropical savory dishes.
For example, in a fresh mango salsa recipe, mango and sweet red bell pepper are responsible for the sweetness and acidity. If you run out of mango, adding more sweet red bell pepper can make up for the missing mango.
Not only in tropical dishes, but you can also use sweet red bell pepper and mango together to create a new flavor to your old dishes. Let your cooking imagination run wild, and you can create some stunning dishes by chance.
3. Kiwi
Originally from China, Australian-originated kiwi is a great choice to use when you want to substitute mango with something juicier. If you don't know kiwi, it is a fuzzy brown fruit with an amazing tropical green color on the inside. With their stunning color and texture, kiwi is widely used as garnishes in fruit salads or drinks.
Although kiwi's skin is edible, people usually remove it before enjoying the meat. Kiwi is delicious, refreshing with a vibrant flavor that can be experienced best while eaten raw and fresh, besides being added to smoothies or cocktails.
Although mango and kiwi look contrastingly different, their flavor can harmonize and create a cool summer-fruit combo. You can use kiwi instead of both cooked and raw mango in tropical dishes, including salads, cocktails, smoothies.
4. Papaya
If you are looking for a fruit that looks like, feels like, and kind of tastes like mango, then you should put in your cart some papaya!
This orange-yellow tropical fruit is especially similar to mango when it comes to texture, color, and taste. That is why papaya can frequently substitute mango in any dish, from fruit dishes to healthy drinks. If you haven't been familiar with papaya, you may be confused and think it is a mango.
In general, papaya is a healthy fruit that contains a lot of fiber and healthy minerals for your body's health. Furthermore, papaya has less fat compared to mango, so it is a good fruit to consider in your diet instead of mango.
With its extra health benefits, you can consider using papaya to substitute mango sometimes to experience a kindly different flavor with more nutrients! And on the other hand, you can use mango as a substitute for papaya too!
5. Peach
Both peaches and mangoes came from China thousands of years ago, so we can promptly say these two tropical fruits are related. This is one reason why peaches can be counted as a substitute for mango in certain cases. Peaches are round-shaped with pale orange or pink fuzzy skin and yellow flesh.
Peaches have a quite similar flavor to mango. However, they are sweeter in general and have more calories compared to our yellow fruit, making them become a slightly unhealthier snack. However, if we consider peaches as a whole when used to substitute mango, they are the best option to use.
Not only do peaches work as an efficient substitute for mango, but they work well as a mango nectar substitute. Peaches contribute an extra sweet and refreshing flavor to drinks, so it is a common thing when peaches, cocktails, smoothies, tea are so popular in the hot weather.
Although mango and peaches have a distinct flavor, we believe that the similarity in texture and color can make up for the difference. Peaches are a subtle alternative in recipes where mango features.
6. Nectarine
If you cannot find peaches to substitute mango, think of nectarines! They are closely related siblings with peaches, so they are peaches with some different hints. Peaches and nectarines resemble each other in almost every way, except that peaches have fuzzy skin, while nectarines don't.
So if you are looking for a quick fruit to prepare and present on dishes in no time, nectarines are a wise choice as fruits like mango compared to peaches since nectarines' skin is thinner and easier to handle while cooking. In recipes like baking dishes or cooked salads and savories, you can use nectarines as fruits similar to mango to have nice dishes on hand.
7. Apricot
Despite being from a similar family with peaches and nectarines, apricots are various with extraordinary shape and taste compared to mango.
Indeed, apricots are more modest than their cousins, and they taste sweet and tart to some degree in light of their degree of malic corrosiveness. They do, in any case, keep up the fluffy skin of peaches and can be filled in for both of the former two.
Though containing less water than peaches and nectarines, apricots are exceptionally nutritious because they contain nutrients (such as vitamin A, C, E), potassium, proteins, filaments, and are low in calories.
Among the three organic products, apricots are the best substitute for mango in quick meals because the warmth improves their flavor and surface, which is the same as mangoes. They're ideal for smoothies and also squeeze in as their pureed structure is similar to mangoes.
8. Cantaloupe
Cantaloupe, having orange flesh with beige-green skin, is a popular type of melon that you can purchase anywhere at any time of summer.
This fruit is sweet and rich in water, beneficial nutrients like vitamins and minerals, so it is the perfect green mangos substitute in watery dishes like salads, desserts, and cocktails.
During the hot summer heat, a slice of cantaloupe can bring your tiredness away with its delicious flesh that is best eaten raw and fresh. Also, if you are looking for a raw mango substitute, raw cantaloupe can help save the day too!
Frequently Asked Questions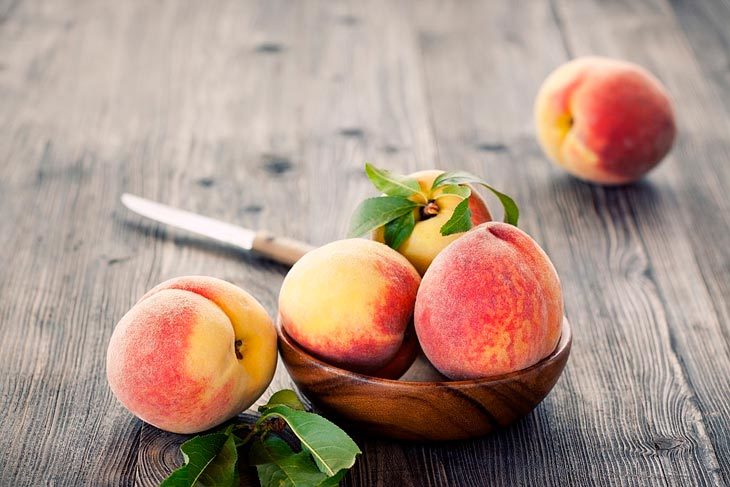 Can You Substitute Mango For Pineapple?
If you need a fruit that contains a great deal of vitamin C and water to replace mango, then pineapples are a great idea. The nutritious content of pineapples can make it the right candidate to substitute mango in tropical dishes like fruit salads or salad toppings.
What Is A Good Substitute For Mango Chutney?
Although there are many substitutes for mango, there is a limited choice when it comes to the substitute for mango chutney. However, there are still preferable choices you can consider if you want to replace mango chutney.
The ideal contestants are apricot preserve or apricot jam. These sweet products offer the same sweetness and texture as mango chutney, so you can use them to substitute mango chutney in salads or pollo tropical recipes. If the apricot jam is not available, try to reach out for peach jam instead.
What Does Mango Taste Like?
Mangoes can be eaten ripe or unripe. Ripe mangoes are generally sweet with a hint of floral fragrance, also called citrusy and tart.
Moreover, ripe mangoes are juicy, with the underlying hint of light sourness from sour mango fruit. On the other hand, unripe mangoes, or green mangoes are sour, so people usually enjoy them with spicy salt in Asia.
Conclusion
And that's our list of the best choices of substitute for mango! We hope you are pleased with our choices, and now it's all up to you to find the best mango substitute for your dishes.
Thank you for reading this article, and we will see you next time in our next article!