Are you looking for a substitute for marinara sauce? Scroll down to take a look at 12 of the best marinara sauce substitutes.
What Is Marinara Sauce?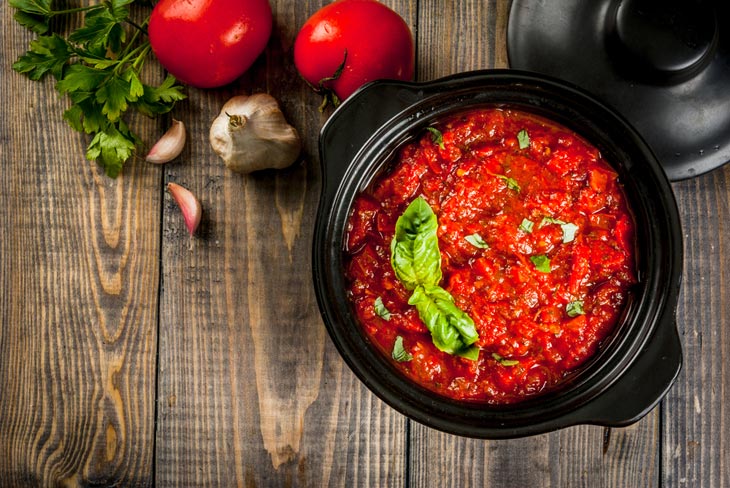 Marinara Sauce Definition
Marinara is a variation of tomato sauce and is a favorite among spaghetti and pasta enthusiasts.
Its main ingredients include tomatoes, herbs, onion powder, and garlic. In some cases, people can use some additional ingredients such as capers, wine, black pepper, and olive oil to enhance the taste.
If you look at the list of ingredients and the appearance of this sauce without looking at its name, you might mistake it for tomato sauce.
However, this blend has a richer and more diverse flavor, which is also why it has become popular with many people.
How To Use
This spaghetti sauce's appeal is undisputed. Its flavor is a combination of many strong spices, so it easily captures the love of many people, even with just a small bite.
In addition to the traditional pasta recipes, its range of uses is increasingly expanding to many dishes. Here are a few of the most popular suggestions today:
Meatballs
Chicken Afritada
Shakshuka
Ratatouille
Eggplant Pizza
Pork Afritada
Mozzarella sticks
Fish Parmigiana
Minestrone
Pinoy Pizza
Menudo
Stuffed Mushrooms
Buffalo Wings
African Stew
Top 13 Substitute For Marinara Sauce
To answer the question at the beginning of the article," What is a good substitute for marinara sauce?" Here are a few of the most common suggestions:
1. Ketchup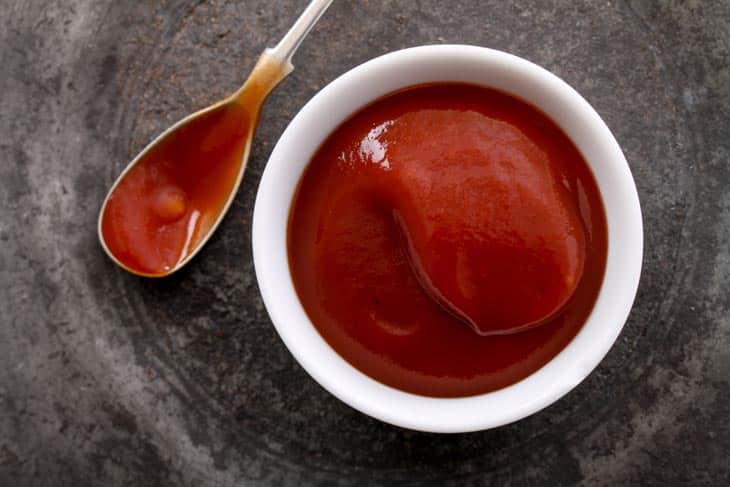 At the top of this list is a condiment familiar to most people – ketchup. The ingredients of ripe tomatoes and some other additives give it a sweet and sour taste and a light aroma.
2. Carrots And Beets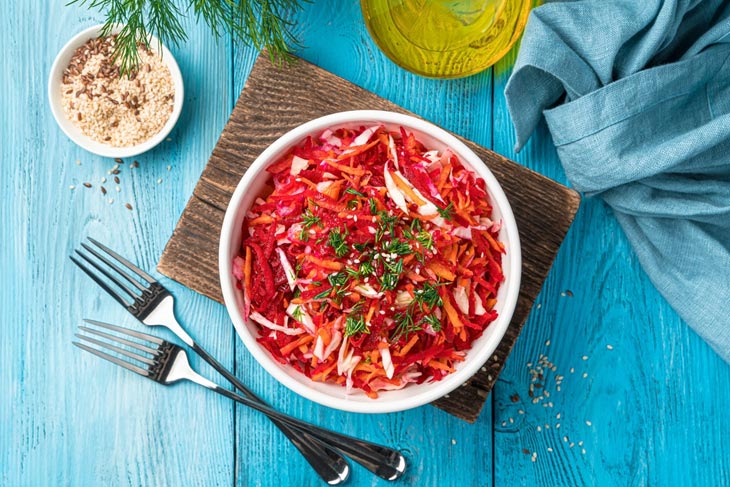 This combination may surprise you. There is no need to have tomatoes; carrots (carrot substitutes are also fine) and beets can still substitute marinara sauce in dishes.
You can make your own by mixing grated carrots/beets with a little water. The resulting mixture has a sweet taste and light aroma, which is suitable for eating with other dishes.
This is a great suggestion, especially for those who are allergic to the ingredients of common spices. Instead of avoiding or risking trying, you can now safely enjoy your favorite dishes.
3. Tomato Paste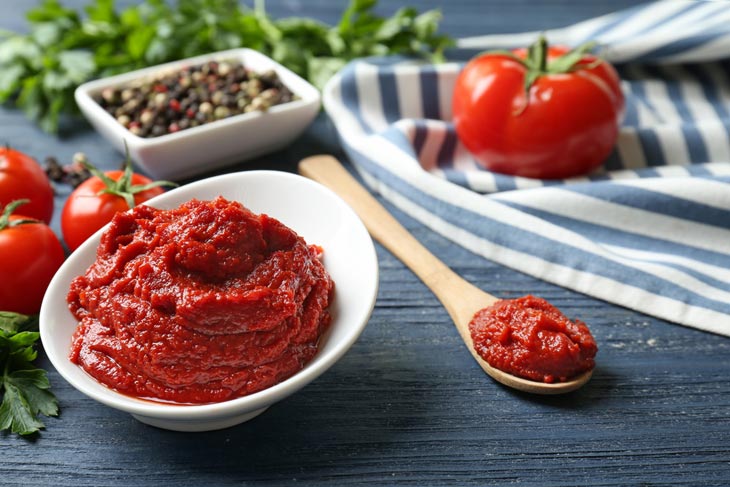 Tomato paste is also a familiar name on this list. Because it has a bold flavor, when using it, you should mix tomato-based sauce and water with a ratio of 1:1 to replace 2 cups of Marinara.
To change the consistency, you can add a little water or paste.
Besides the addition of a little garlic powder, marjoram, and salt, basil is also a great idea as it can enhance the dish's taste more.
4. Canned Tomatoes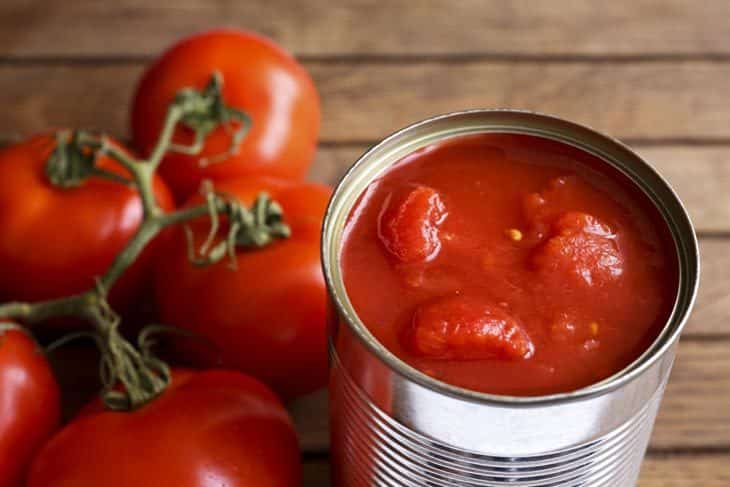 Next, canned tomatoes are also a popular choice to substitute marinara sauce. Anything from crushed or diced to the whole one is possible.
A small tip when using this product is to separate the tomatoes and the liquid in the can when using.
This makes it easy for you to control the dish's flavor; since you can add a little more of it later if you are not satisfied.
As both have a fairly even taste, you can use them in the same proportions as in the recipe.
5. Condensed Tomato Soup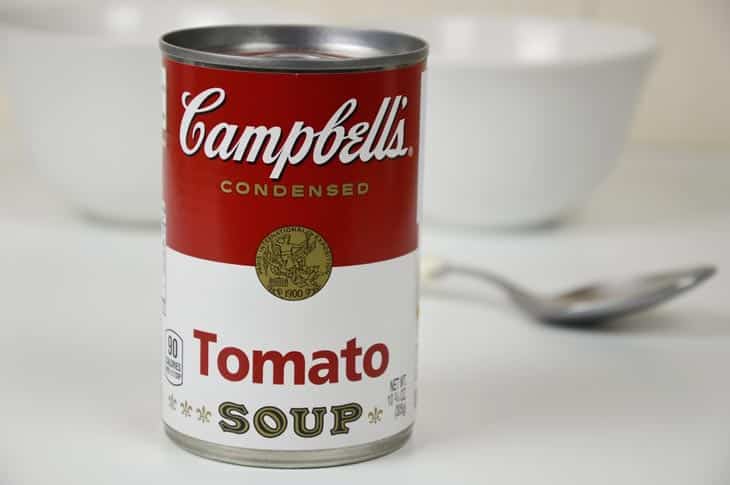 This soup is made with broth and some other seasonings, but some versions can substitute the broth with milk for sweetness.
As it has a milder taste than Marinara in terms of texture, if you want to get the original flavor, you should add a little salt. Don't forget to cook a little more to thicken it.
6. Tomato Sauce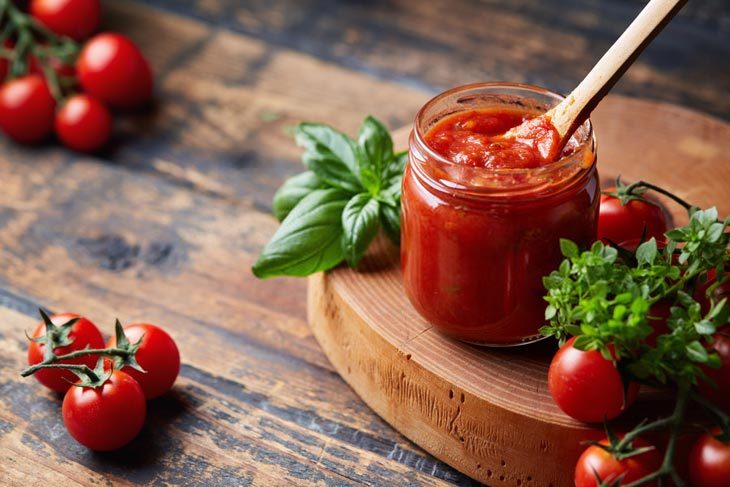 This versatile ingredient can be used in many different dishes to stimulate the visual and taste buds.
Since it already includes spices such as garlic, chili, black pepper, and fresh basil, you don't need to add them to the dish anymore.
If you have all the ingredients, the recipe takes you no more than 1 hour to complete it.
Also, we suggest making it at home rather than using store-bought versions. Homemade tomato sauce brings more nutrients for you.
7. Pizza Sauce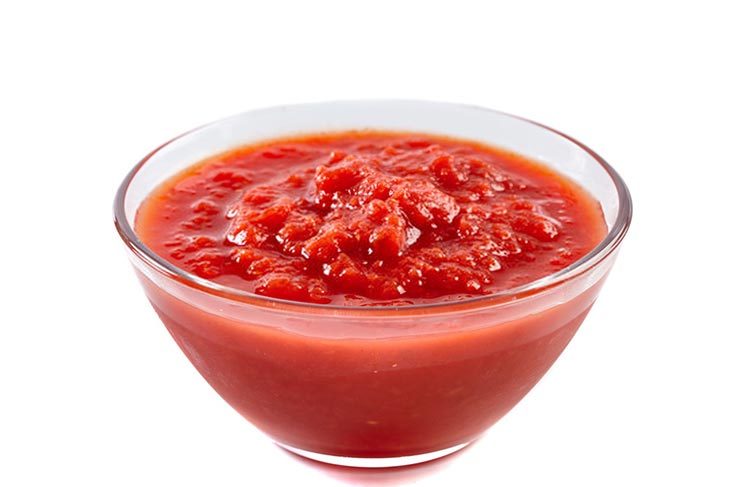 In addition to pizza, you can also use this option to replace other brothers because their ingredients are quite similar.
However, don't forget to add a little water if you don't want the dish to be too dry, as it has a thicker consistency. Adding a little basil will make the dish more attractive.
8. Tomato Juice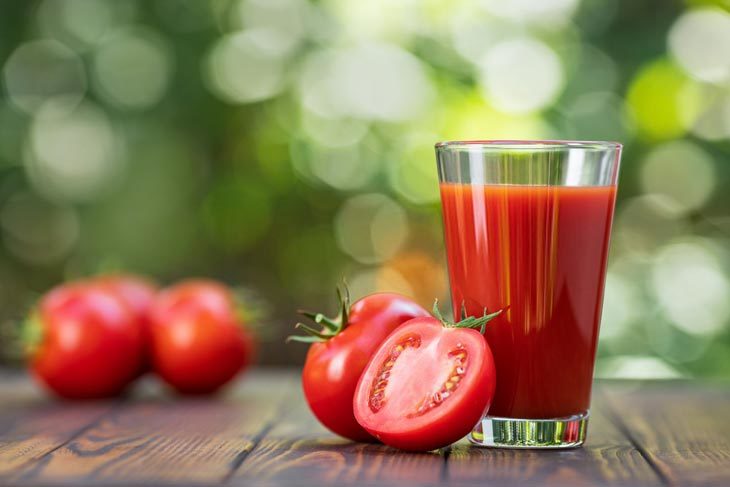 Instead of drinking it, why don't you use tomato juice for dinner tonight? Indeed, the tomato juice is all deliciously pure and has no additives or preservatives, so they are a good choice for health.
Because it contains quite a lot of water, let it boil for a while to get the desired consistency.
9. Tomato Passata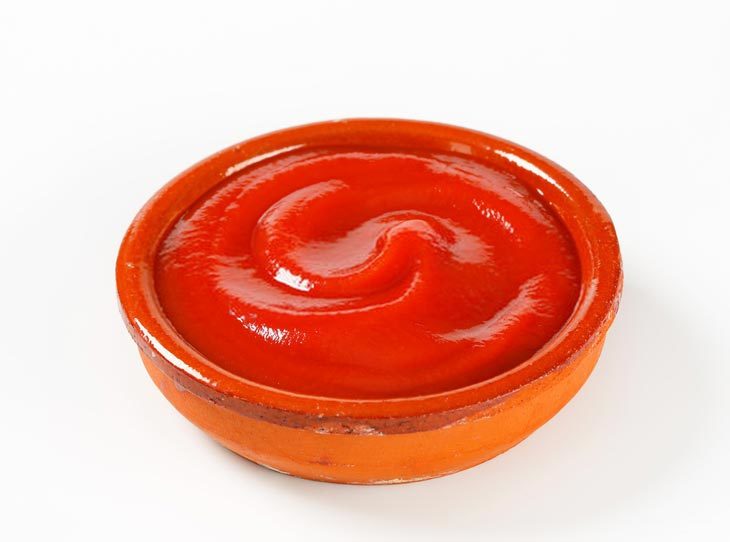 This mixture is quite thick and has a fresh tomato flavor, so it is very suitable for making spices.You can cook it in a 1:1 ratio.
If you do not find the above suggestions, you can also try the Passa one. It has a fresh, beautiful flavor from vegetables and spices, so combining it with dishes in equal proportions is easy.
10. Tomato Ketchup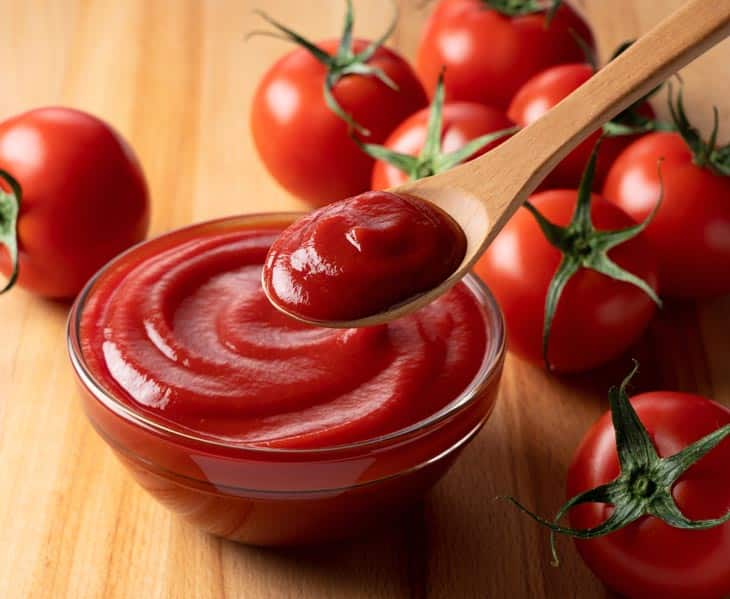 What can I use in place of marinara sauce? Don't worry about it anymore because the answer may lie very close to you.
Tomato ketchup is a popular ingredient for every family. The texture and taste of the two don't have much in common, but it's not hard to improve.
Just add some extra flavors, such as herbs and spices, and you have a dish that is similar to the original version. The ratio here is also 1:1.
11. Tomato Puree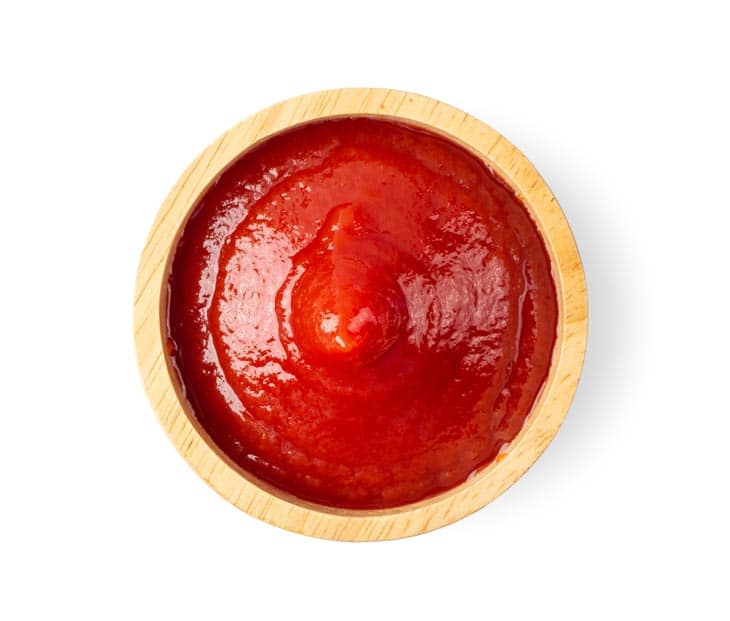 The main ingredients of this version also include strained and cooked tomatoes, delivering a thicker texture than the sauce.
Feel free to make it at home or just head to the nearest grocery store to get a canned one.
While cooking, you can use it according to the recipe without measuring or seasoning much. The consistency may change when water is added or the cooking time increases.
12. Fresh Tomatoes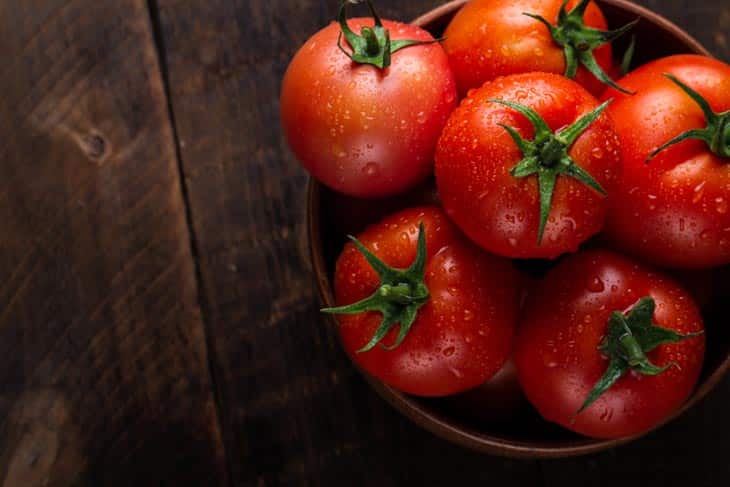 Believe it or not, fresh tomatoes or their alternatives can stand in for the place of marinara sauce.
As tomato flavor dominates the sauce, what can be better to replace that tone than a fresh tomato?
This close-up food will come in handy for dishes that require a sauce. Since it doesn't contain any premade seasonings, you're free to adjust to your taste.
13. Homemade Marinara Sauce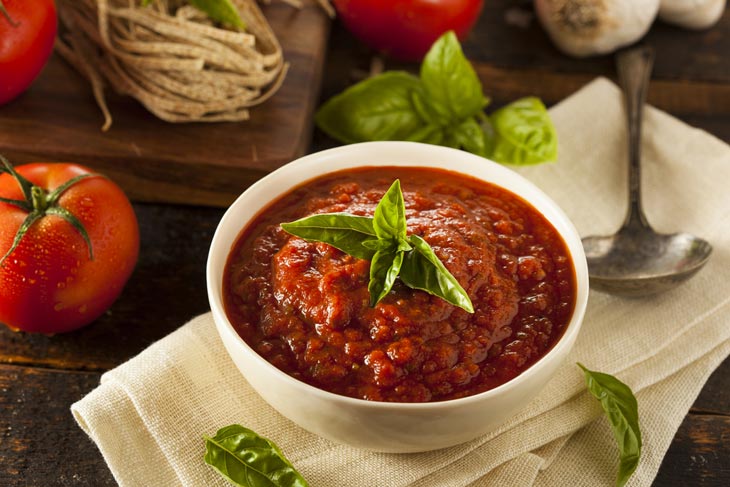 If canned marinara substitute makes you feel confused, making it yourself is the best option. The good news is that making secret weapons for these dishes is not too difficult.
You can refer to how to do it later in this article.
There is just one note for you: The good or bad of your product depends a lot on the freshness of the ingredients. Fresh ripe tomatoes create a fresh taste and beautiful color for the dish.
FAQs:
Can I Use Salsa Instead Of Marinara Sauce?
Although the ingredients are quite similar, salsa has a thicker texture with big tomato chunks.
Specifically, this mixture includes parts of tomatoes, fresh onion, pepper flakes, etc., that are finely chopped instead of pureed.
Thus, it is not an ideal marinara sauce alternative to the dish. If you use it, you will easily notice some differences in flavor from the original taste.
Are Marinara and Pizza Sauce The Same?
You can use marinara and pizza sauce interchangeably; add some seasoning to suit. However, they are not the same.
Pizza sauce is thicker in consistency than marinara sauce because the tomatoes are puréed.