7 Perfect Substitutes For Oxtail That You Might Not Know
Don't let your cooking plans go to waste just because of the lack of oxtails. Instead, have a look at our article to see what substitute for oxtail you need right now!
What Type Of Meat Is Oxtail?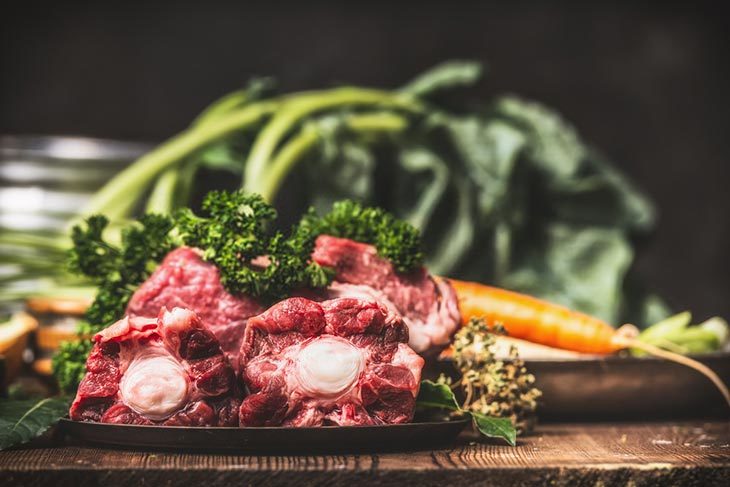 First, let's understand what meat is oxtail and the types of dishes they are used in.
Oxtail meat is the tail of cattle. Oxtail once meant only the tail of an ox, but today it can also refer to the tails of other cattle as well. To prepare them, you need to skin them and cut them down smaller.
It consists of both meat and bone parts, providing rich gelatin content and flavor to all the dishes it is used in.
Oxtail meat is usually very tough and contains bones. People often use it for dishes that need a long cooking time. Typical cooking methods for this meat are stewing, braising, or making soup. In addition to the conventional fire cooking method, some people even use pressure cookers for cooking this ingredient.
What do oxtails taste like when the cooking is over? You will get a quite spicy soup with wonderful oxtails, suitable for those fond of spicy food.
7 Ideal Substitutes For Oxtail
Oxtail can be hard to find, so you are probably looking for some substitutes for it. Don't worry, below are seven perfect substitutes for oxtail!
1. Beef Neck Bones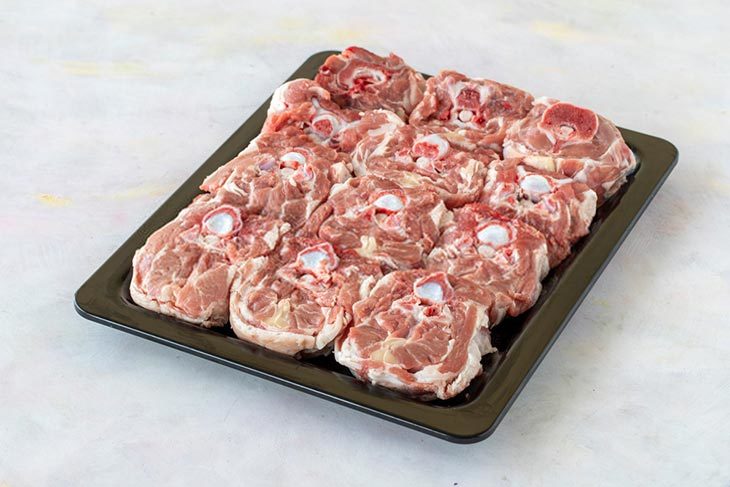 Beef neck bone is a great alternative to oxtail if your fridge is running low on this ingredient. Another advantage is that these bones are very affordable, and you can find them at most beef stores.
Looking at the bones of a cow's neck, you will notice that they contain veins similar to those of a cow's tail. However, these bones are much harder than the oxtail's tail joints.
Although it will take a long time to simmer, beef neck bone assures you of a very reasonable fat content. The meat here is also much softer than in the oxtail. When simmered, the collar bone will also provide the characteristic aroma and flavor of oxtail.
This substitute is super easy to make, and you have dozens of options for the dishes you'll be making with this ingredient. In general, it is suitable for fresh vegetables, cheeses, tacos, and tortillas.
2. Beef Shank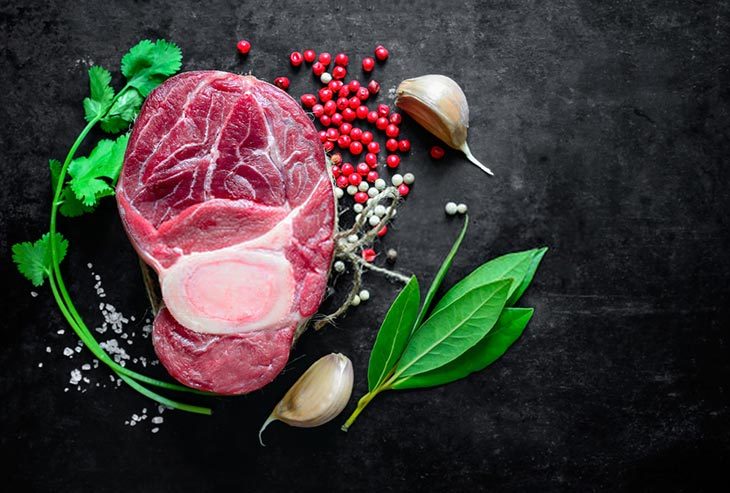 First, what is beef shank?
Heifer and steer are the two main production sources for cow legs. That is the muscle they always use to move, leading to toughness. That's why meat shanks here require you to cook it for a very long period.
Another plus point for beef legs is that you can find it in many beef stores. The foot part always has a favorable price. Do not hesitate to choose it for an oxtail substitute.
So, which dishes are suitable for you to cook beef shank?
If you pay close attention, you will notice that the part around the beef leg bone has only meat without fat. It is suitable for processing ground beef and any dishes similar to it.
The braised shank is also an appropriate choice for you to enjoy the taste to the fullest. It would help if you also considered soups and steaks as they both offer a rich flavor. Yet, avoid shank roast as it will easily turn into a disaster.
3. Lamb Shanks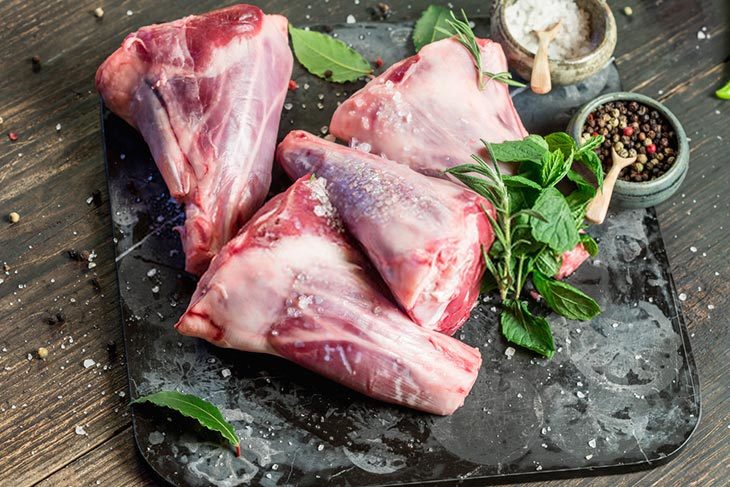 What do you think about using lamb shanks as an oxtail alternative? If you haven't tried this dish before, hesitate no more!
The meat taken from the lower part of the leg of a lamb is called lamb shank. It consists of a membrane and a very thin layer of fat. Besides, lamb is also leaner and softer than other meats. That's why lamb shank will take less time to cook than the two ingredients above.
A note for you in the preliminary processing of lamb shank is to remove the membrane. This way, the lamb shank will cook faster. Braised and stewed are the two most used methods for cooking lamb shank-related dishes.
Lamb shanks contain quite chewy fleshy tissues, and the taste is great. When simmered, even lamb can melt from the bones. In addition to enjoying the main meal, you can also try the lamb shank with bread.
4. Lamb Neck Bones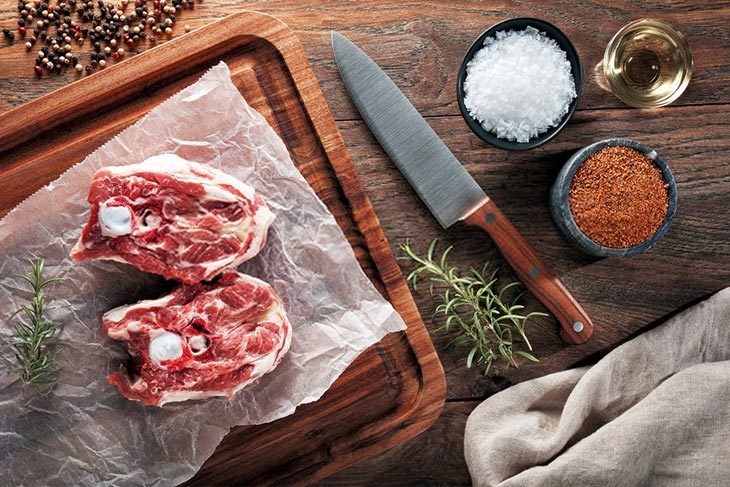 Although it will cause a lot of trouble for the cook, lamb neck bone is still an ideal substitute for oxtails.
When ready to serve, lamb neck bone has a strong flavor due to its rich gelatin content. It also provides a large amount of fat that you should consider carefully.
In addition to the nutritional composition, the hardness of the bones is also a reason why this type of bone is less popular with people. Lamb neck bones take a long time to prepare. Still, there is no denying that once ready, its meat is well worth savoring.
5. Beef Short Ribs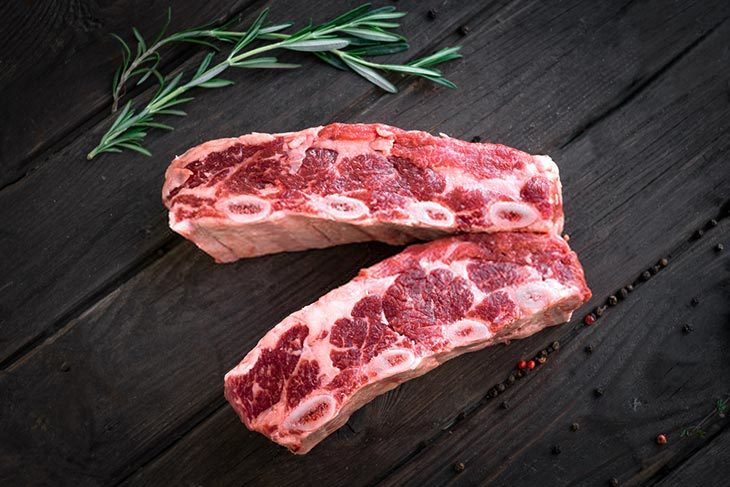 The short ribs are a collection of bones cut from the cattle's disc, breast, and chuck parts. Each short beef rib has a small rib attached. They often appear to replace oxtails in international cuisines because of their delicious taste.
6. Beef Cheeks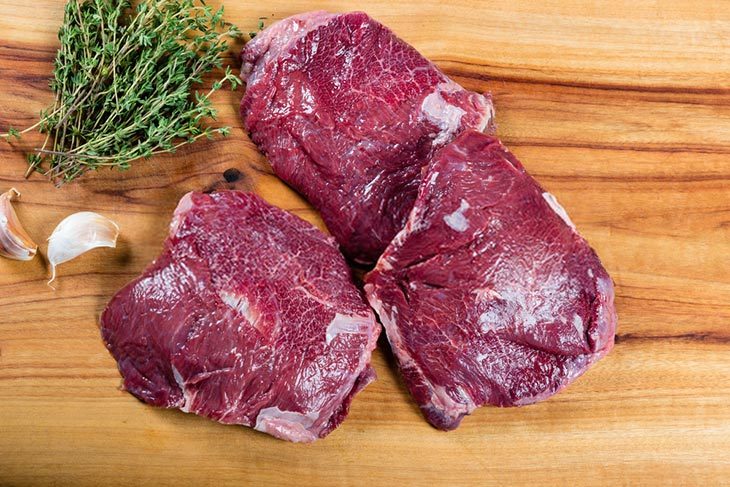 Once you use beef cheeks to replace oxtail, you will not be disappointed because the dish will be just as rich. Why do I say that? That's because beef cheek meat has a very large concentration of gelatin. It will melt and soak into the surrounding sauce, creating a wonderful dish.
7. Beef Chuck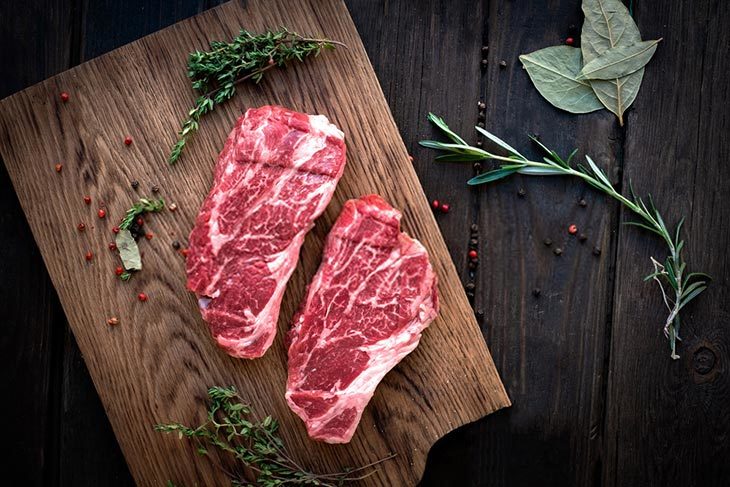 Beef chuck is the ideal meat for any beef-related dish and can even be substituted for oxtail. If you are looking for a mouth-watering meal, do not hesitate to choose this oxtail substitution!
FAQs
What Oxtail Substitute Can I Use In Kare Kare?
You can use beef cheek, beef, or beef chuck in this case. They will all make this dish a unique umami flavor in a way that is different from oxtail.
Oxtails Equal How Many Pounds Of Beef Shanks?
Beef shanks and beef short ribs on the bone both have a much larger ratio of meat to the bone than an oxtail. So, you can convert the equivalent of 8 oxtails (1 meal) for about 3 pounds of beef shanks or short ribs.
What Is The Difference Between Beef Hind Shank And Oxtail?
Location is the first factor that distinguishes these two types of meat. Hind shank beef is the meat taken from the shin and lower of the hind leg. Meanwhile, oxtail is the name for the tail of an ox. The different location also leads to the difference in their taste.