9 Best Substitute For Shiitake Mushrooms Will Make You Surprised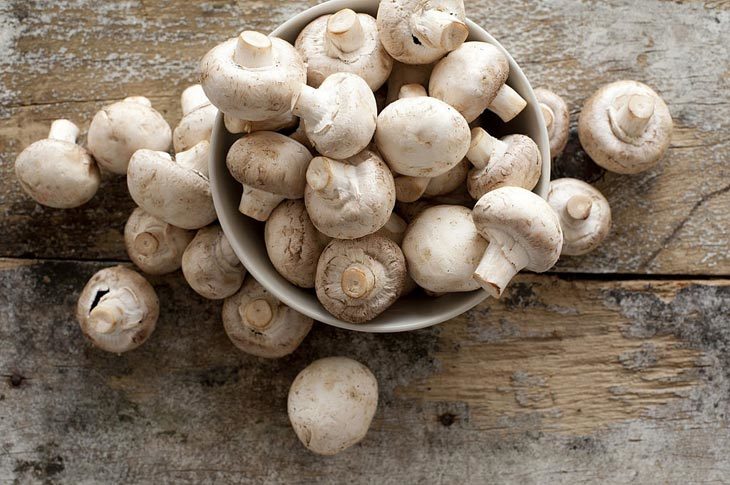 Mushrooms are one of the most common vegetable types that people use in their healthy diets. They are soft, tasty, and nutrition-rich that I can't ever be fed up with within my cooking recipes, especially Shiitake mushrooms.
With some olive oil, a knob of butter, some green veggies with slices of soft and chewy Shiitake, you can have a healthy and delicious dish ready to be served.
However, Shiitake mushrooms are limited in the U.S. So, what can you use as a replacement for shiitake mushrooms? Let's find out the best substitute for Shiitake mushrooms in my post below!
What Do Shiitake Mushrooms Look Like?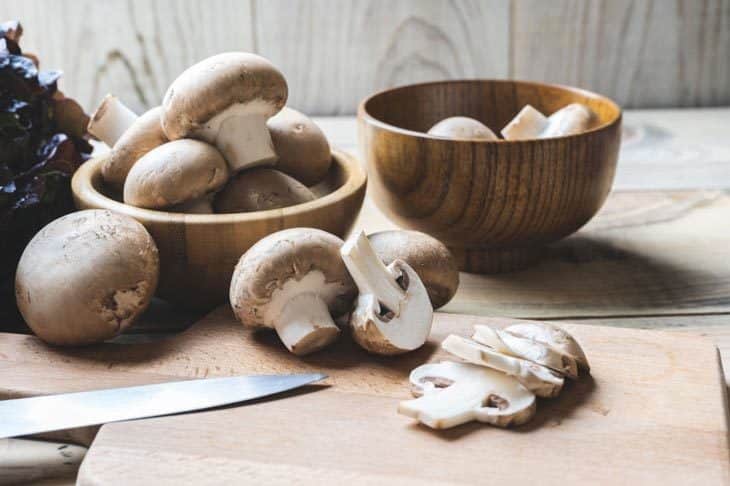 Shiitake mushroom is a tasty ingredient that you can have for many recipes. It is grown mainly in Japan and usually spotted on decaying hardwood trees. It is also nutritious with a high source of fiber, vitamin B, minerals, and low calories. You can find fresh Shiitake mushrooms and dried ones in the market for your dishes.
This tan and dark brown-colored mushroom has a capsize of 2-4 inches in height. It is easily spotted with a white gill and brown stem with white cracks on its skin.
When cooking it, Shiitake mushrooms have a flavor combination of earthy, sour, salty-sweet, and especially umami due to the amino acid glutamate. The texture is meaty, velvety, and chewy once the mushroom is thoroughly cooked.
Because of its umami flavor, Shiitake mushrooms can be stir-fried, sauteed as a topping or side dish for meats and vegetables.
Substitute For Shiitake Mushrooms
Shiitake mushrooms are a delicious fiber intake for your daily meals. However, it may not be available all the time in local grocery stores. So, what can you substitute for Shiitake mushrooms? Let's find out below.
1. Dried Shiitake Mushrooms
There is no better substitute for fresh Shiitake mushrooms than dried Shiitake. As you can tell from the name, dried Shiitake mushrooms are drained and dried out to keep them edible for a longer time.
In terms of flavor, dried Shiitake is slightly stronger with a rich aroma than fresh ones. You can also use fresh ones to substitute for dried Shiitake mushrooms as well.
To use dried Shiitake mushrooms, you need to pour in boiling water and cover with plastic wrap to let them soften out. Soak them for 20 minutes until they are double their original size; you can take them out and rinse them with cold water to prepare them for cooking. After that, you can easily substitute fresh Shiitake in soups, stews, or stir-frying side dishes.
2. Portobello
Portobello is a fantastic Shiitake mushroom substitute because of its similar Shiitake taste.
It has an umbrella shape with slight brown, fleshy gills. The stems are white and fibrous. Their cap can turn from tan to dark brown with a smooth, spongy, and thick texture. This mushroom type is available all year round so that you can find them in many local stores near your places.
When comparing Portobello mushroom vs shiitake mushrooms, Portobello infuses an earthy and smoky flavor with a chewy and meaty texture like Shiitake mushrooms when they are cooked. That's why you can use them sparingly in many soups, stir-fry, and sauteed dishes. Moreover, they are also tasty when roasted or grilled because of their meaty caps.
3. Oyster Mushroom
Another dark brown mushroom type that can be used as a Shiitake mushroom alternative is Oyster mushrooms. Like Shiitake, Oyster mushrooms are grown on trees with a big umbrella brown cap.
On top of their smooth and spongy caps, small snowy dots on the surface signify this type of mushroom. There are different varieties of Oysters with various sizes and slight flavor changes.
Overall, when comparing Shiitake vs oyster mushrooms, oysters tend to give a mild, sour, and subtle taste similar to Shiitake. Their texture becomes soft, meaty, and chewy when you cook them properly. Oyster mushrooms are amazing for stir-frying, sauteing, and adding in soups and stews.
4. Porcini
A great Shiitake substitute that comes from European cuisine is Porcini. These mushrooms have a small size with round-shaped dark brown caps. Their smooth, fibrous stems are thick and meaty, which can be an excellent ingredient for stir-frying dishes.
When comparing Porcini vs Shiitake, Porcini can have an interesting combination of nutty and rich flavor. It is used widely in many Italian dishes like a risotto and pasta dish with a soft and firm texture. You can easily add Porcini to substitute for Shiitake mushroom in soups, stews, stir-frying with vegetables, and grilled steaks.
5. Crimini Mushrooms
Crimini mushrooms are small-size types of mushrooms that can be a Shiitake mushroom substitute because of their similar intense flavor. These brown and round-shaped mushrooms are smooth, with skin covering their inside gills.
This is an indication of fresh Crimini mushrooms which you should choose for a delicious experience.
As there is not much meat, brown Crimini mushroom tends to have delicate skin with a mild, subtly earthy flavor that you can use to add more depth to many recipes. For substituting Shiitake, Crimini can be a great ingredient in your rich, umami, and healthy stews, soups, and broths.
6. Maitake Mushrooms
Maitake Mushrooms are wild mushroom types that grow near any Maple, Elm, or Oak trees. This is another Japanese mushroom similar to Shiitake mushrooms in flavor and texture. People can also cultivate this fungus in mushroom farms; however, it doesn't grow as great as the wild ones. Maitake has a bouquet look with thin, chewy skin.
When comparing Maitake vs Shiitake, there is an intense earthy flavor with sweet and savory undertones from Maitake similar to Shiitake. However, some people find it is much more delicate than our favorite mushrooms.
There are also some pungent and peppery notes which give your dish a great flavor combination. Because of its thin skins, you can make the most out of Maitake by pan-frying or air-frying it with sesame oil and garlic.
7. White Button Mushrooms
White button mushrooms are a popular and affordable mushroom type that you can use in your daily meals. Their versatile flavor is also a bonus point when using it as a Shiitake mushroom replacement. White buttons are small round-shaped mushrooms with an off-white color look. Their texture is firm, smooth, and spongy when they are raw.
When comparing Shiitake and button mushrooms, you can see that this white mushroom is milder with nutty, peppery, and fresh hints. They can be shaved raw on salads or used as carpaccio ingredients.
Due to their small size, it is best not to sauté them as their size shrinks significantly after that. Instead, you can use them for grilling and topping on pizza with olive oil and rosemary.
8. Tempeh
Maybe you're allergic to fresh mushrooms and simply find mushrooms unappetizing? What to use instead of mushrooms?
Don't worry; I got you covered with this ingredient: Tempeh. It is fermented, plant-based with high protein content, so you can still use it in your vegetarian or vegan diets.
Although it is non-mushroom food, many people claim that its stronger flavor reminds them of mushroom aroma. This is why it is a perfect replacement for Shiitake mushrooms for non-mushroom people.
This soybean product has a chunky and grainy texture. You can find a nutty, umami, mushroom-like, and meaty taste in these yellow sticks when you cook them. With its meaty and umami flavor, tempeh is an ideal ingredient in stir-frying and sauteing Chinese dishes.
9. Zucchini
Lastly, another ingredient for non-mushroom people is Zucchini. It is a part of the squash family, and people use it plentifully in many vegetable dishes. With a green and firm look outside, you can cut them into cubes and sauté them to achieve soft flesh.
Zucchini flavor is also mild, sweet, and fresh, making them a versatile ingredient in many savory dishes. When substituting Shiitake, it is recommended to slice Zucchini into small cubes and sauté or pan-frying them for easy digestion.
Conclusion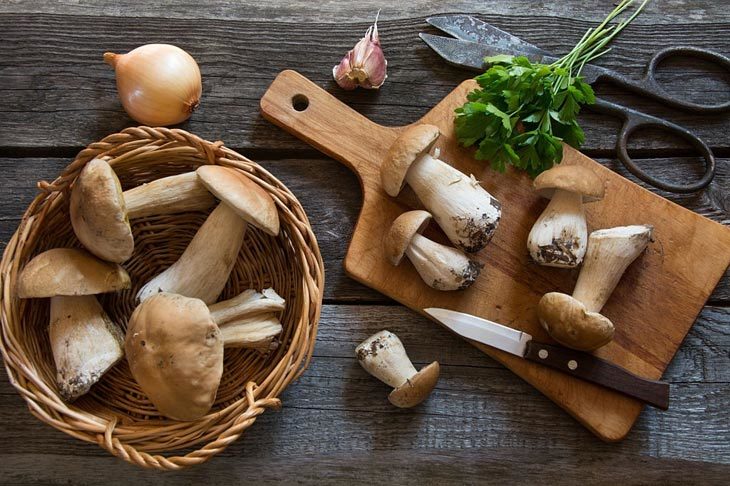 Shiitake mushrooms are an amazing ingredient to have in your healthy diet plan. As they are not so popular in the U.S, you can always use a good substitute for Shiitake mushrooms from my list to fulfill your vegetable love in many of your daily meals.