6 Excellent Substitutes For Thyme
Thyme is one of those herbs that can really add depth and complexity to a dish, but every so often it's just not available or doesn't suit the recipe you're making. If you're in this situation, don't worry!
There are plenty of other herbs and spices that can work as great substitutes for thyme, and in this blog post, we'll be exploring some of the best ones.
So, if you're ready to expand your culinary horizons and experiment with new flavors, keep reading to discover some delicious thyme substitutes!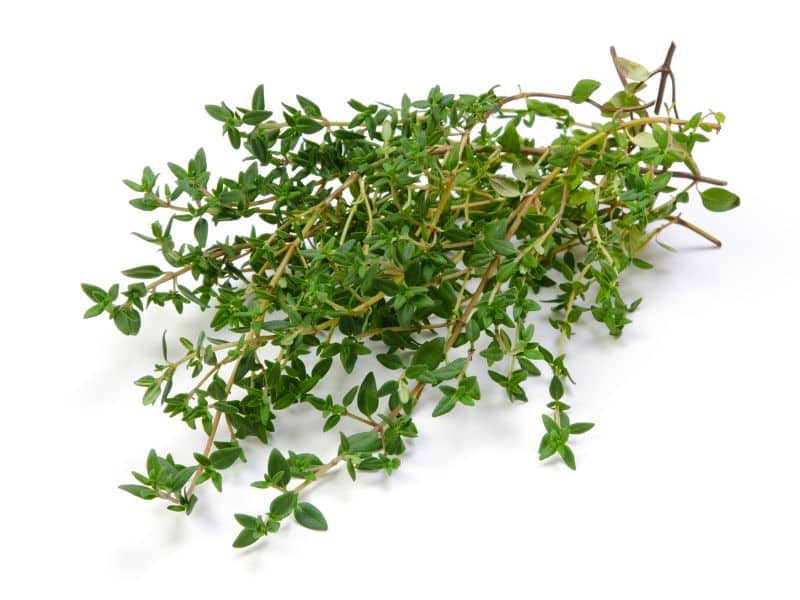 What is Thyme?
Thyme is a super tasty herb that's regularly used in cooking to give dishes some extra oomph. It's got tiny green leaves and a hard stem, and is originally from the Mediterranean region.
When you taste thyme, you'll notice it's a little bit sweet and earthy, and it goes great with all kinds of foods like meats, soups, and veggies. And, not only does it taste good, but it is also good for you!
There's some evidence that thyme has anti-inflammatory and antioxidant properties that could benefit your health. All in all, thyme is a really versatile herb that's definitely worth trying out in your next recipe.
Alright, let's now explore your best options if thyme is not available when you need it.
List 6 Best Ingredients That Use As Thyme Substitutes
1. BASIL AND OREGANO MIX
Basil and Oregano is popularly used in Mediterranean
They're both the popular herbs and ideally used for the Mediterranean foods. People tend to use these key ingredients to flavor spaghetti sauces and a wide range of tomato & cheese-based dishes.
Having a little stronger flavor than that of the thyme, basil, and oregano can deliver a nice taste to any food recipe that thyme is mostly used: pasta, meatloaf, meatballs, etc.
Use basil as a substitute for thyme in chicken salads and other tomato-based dishes: Avocado pesto spaghetti and lasagna. If it's your chicken and potato recipe, don't miss using oregano together with rosemary in the same amounts.
2. ROSEMARY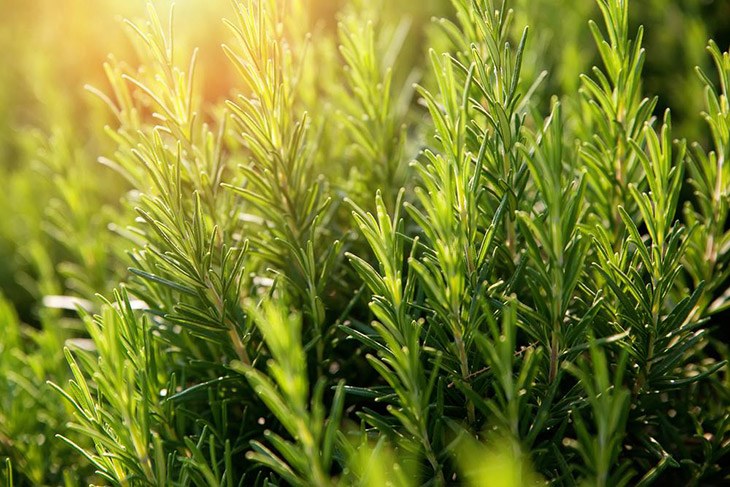 Rosemary tasty herb with a slight bitterness
Rosemary owns a highly dominating flavor, so it needs to be added sparingly for a more balanced taste of the food. While thyme and rosemary are both famous in the spice rack, we still notice some slight differences between their tastes.
As for the thyme, it owns a gentler flavor that can mix beautifully with merely about anything. In case you're concerned, find out more about the most excellent rosemary substitutes to improve your dishes.
However, the only one factor that both of them do have in common is the coziness and peppery undertones. Meanwhile, the rosemary itself is a powerful herb with a slight bitterness.
Be careful since it can be paired up with the wrong flavors if you overuse it. Use it as a great replacement for thyme for Italian cuisine, stews, soups, and chili. When the leaves feel like sharp needles, you need a grinder to pulverize the dried rosemary into powder.
3. DILL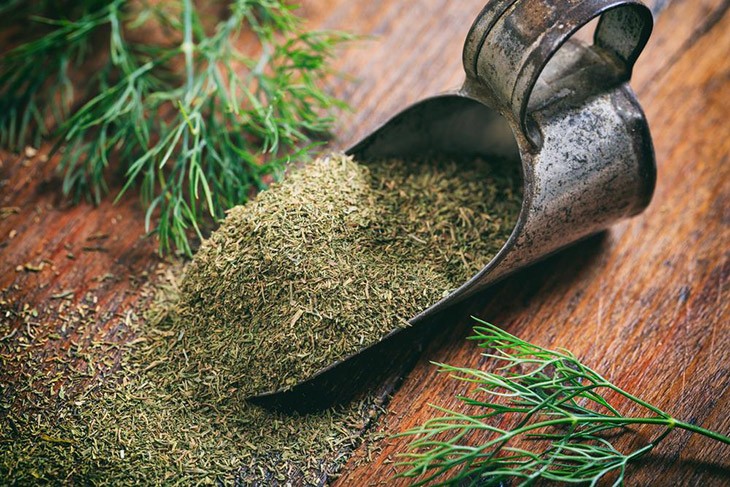 Dill is a popular ingredient in Asian foods
Unlike basil and oregano, dill has a special flavor that is nothing like thyme at all.
However, we can't deny how interesting it really is, especially as it can deliver such a lovely taste to the dish. This herb does not own an aromatic flavor but the most delicate and feathery leaves, which is properly because it's a member of the parsley family.
Slightly different from thyme, it easily loses the flavor, especially when we use the dried dill. Thus, use the fresh dill will be often the best option. The seed of dill can be used as a spice to flavor most of the Asian and Middle Eastern dishes.
Some common foods using dill as a good choice are potato, soups, shrimp salads, pork, etc.
4. TARRAGON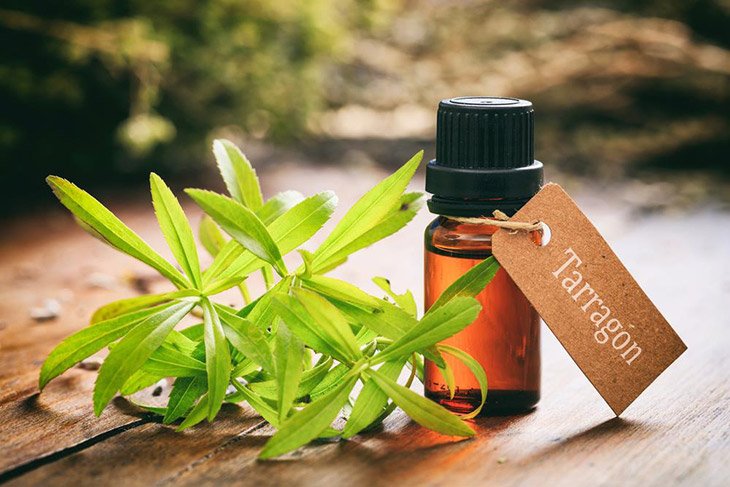 Tarragon can substitute or combine with thyme well
Everyone loves the bitter but sweet flavor of tarragon, which is mostly used to complement the subtle flavors of fish and poultry. But when we combine tarragon and thyme together, they just go perfectly well, especially with the roasted root veggies (potato and beets). Take a look at the best substitutes for tarragon that you need to know.
As you know, tarragon own a highly distinctive flavor while thyme is depicted as a generic herb. However, tarragon can be the mildest substitute for thyme among others, from poultry to soups.
5. BASIL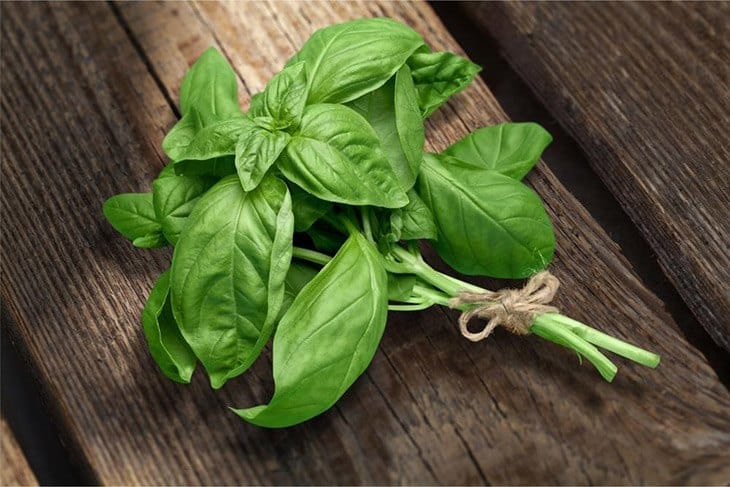 Basil used to use on lasagna or sauces
Such an alternate might not taste exactly like the thyme ingredient you're using, but with a bit of test on the
Having a little more intense flavor as compared to thyme, so basil will be one of the most suitable substitutes for it! Basil can work well for thyme recipes if they're tomato-based, and the only reason for this is that tomatoes can really withhold their distinctive aromas.
Unlike the basil, thyme owns a cozier and earthier taste, but basil can still be a viable substitute for thyme in most recipes, such as lasagna, sauces, spaghetti and shrimp salads. This ensures you to produce a good-tasting dish.
6. SAGE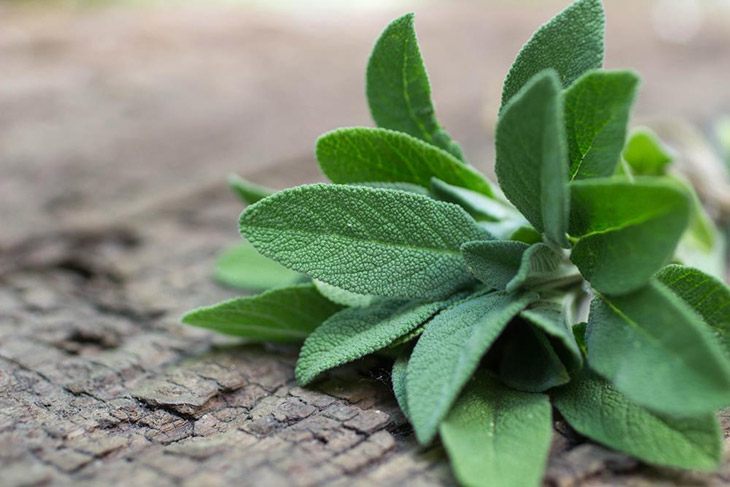 Sage is easy to find in a grocery
Sage can flavor every meal with it's slightly bitter and mint taste. Due to the strong flavor, this herb is recommended to be added sparingly! Plus, this is an easy to find herb, so you'll have no trouble finding it in your local grocery store.
This great alternative for thyme can be used in bean dishes, sausages, stuffings, pork, meat, lemon chicken with stuffing, creamy sauces, and soups. Greater than that, sage can work really well with turkey due to its rich flavor – one of the badass complements for your fatty dishes.