Most Popular Substitutes For Turnips
While turnips may be a staple in many dishes, there are plenty of other vegetables that can provide similar flavors and textures. In fact, there are a variety of tasty and nutritious substitutes for turnips that you can easily incorporate into your meals.
Whether you're trying to mix things up or searching for alternatives for dietary reasons, this blog post will introduce you to some of the best turnip substitutes out there. Get ready to add some delicious variety to your meals!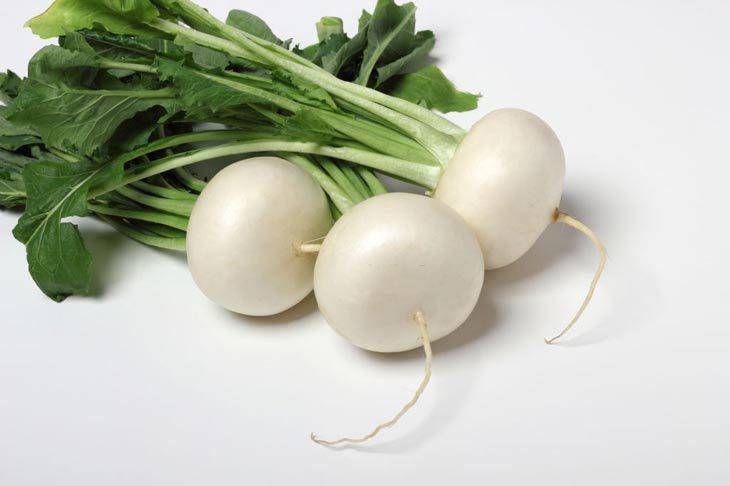 What Does A Turnip Taste Like?
Winter turnips are a member of the Cabbage family that has an interesting taste for many types of dishes. It used to be a popular dish for the economic class in the Middle Ages. Nowadays, turnips are a common ingredient in many cold winter day recipes globally because of their health benefits and intriguing taste.
There are many types, like white turnip, yellow turnip, purple turnips, and green turnip. Some people find mature turnips to have a mild and fresh flavor with a mix of spice and cabbage-like notes.
You can also find a certain sweetness and slight bitterness, similar to carrots and potatoes, in baby turnips. The aged turnip texture is crunchy and starchy when it is eaten raw.
When it is cooked, turnips become softer but still keep their distinctive character. They are a popular ingredient for baking and roasting for white sauce, soups, stews, and side dishes.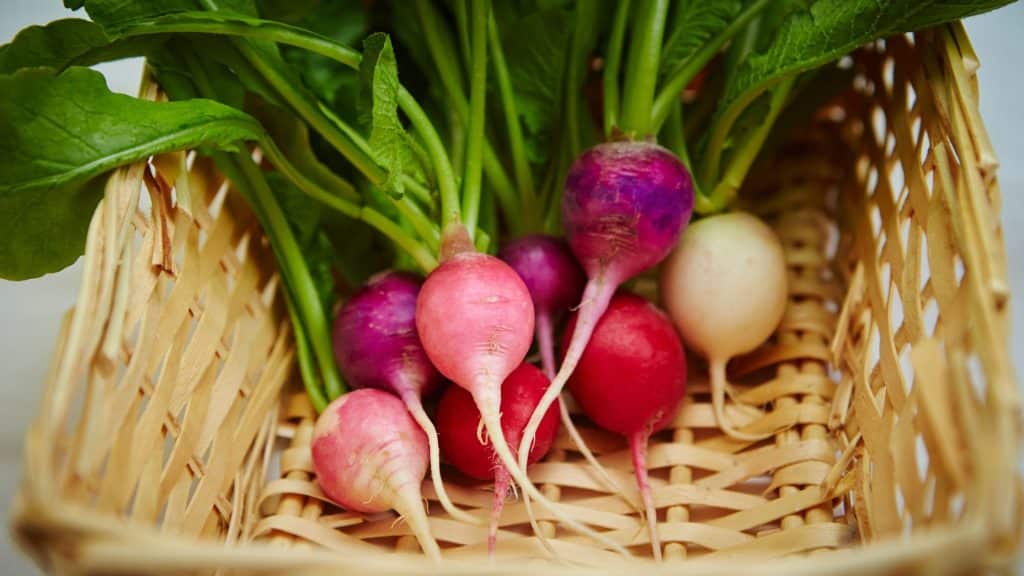 Best Substitute For Turnip
Turnips are tasty vegetables that you can use in many recipes. However, you can always use these alternatives to turnips if you run out of turnips.
1. Rutabagas
Rutabagas or swedes may sound strange to the ears for you, but it is not a rare mix of root vegetables. Perhaps you might even think they are turnips when taking a look. This is because they are a work of two types of vegetables: green cabbage and turnip. It is a no-brainer as to why Rutabagas is a vegetable that looks like a turnip, but that is not the only similar thing here.
This Swedish turnip has various colors on its outer skin. You can find many versions, like dark purple to yellow-brown and cream color. Their peppery flavor profile is pretty much the same, so that you can also use turnips to substitute for rutabaga.
The taste of Rutabagas can be described as sweet, fresh, and peppery, which many people find to resemble the spicy flavor of turnips. That's why they are also used to replace each other in many recipes like soups, casseroles, stews, and roasting.
Another bonus point is preparing for a batch of turnips and rutabagas are also the same, which saves you a lot of time learning a new cooking method.
2. Carrots
As I mentioned above, turnips' peppery taste reminds you of carrots and potatoes, so it is obvious that carrots are an amazing substitute for turnip greens. This vegetable is also a super popular ingredient that you can find in many grocery stores.
In terms of taste, you can find carrots to have a sweet and stronger flavor. The older the carrots, the sweeter they become. With younger carrots, you might find certain bitterness, making it a great turnip alternative. The carrots' texture is also quite crunchy and crispy that you can use for many turnips, stews, and soups.
3. Parsnips
Parsnips are also a great turnip substitute, thanks to their texture. When comparing parsnip vs turnip, you can find parsnip to have a similar nutty and earthy taste with hints of celery. Although they are not as peppery as turnips, parsnips make a great substitution for turnips because of the amazing similarity in texture.
When eaten raw, parsnips' texture is firm to the touch with white flesh. If you cook them, the texture becomes softer yet crunchy and crispy. It is such an ideal alternative ingredient for roasting, soups, and stews. You can also use turnips as an excellent alternative for parsnips with the same amount the recipe requires.
4. Celery Roots
Another fantastic turnip substitute is celeriac, also widely known as celery knob or celery root. With a similar bulb shape, celery root can easily substitute turnips in a wide range of dishes. From the outside, a celeriac has yellow-brown skin and starchy flesh.
Regarding the flavor, fresh celery root has a combination of green, sweetness, and bitterness. We can even consider celery root as a substitute for parsnip for non-spicy lovers. When taking a bite, these turnip-like vegetables also give you the crunchy and crisp texture you need in many turnip recipes like smoothies, juices, roasting, soups, and stews.
5. Jicama
If you're not a fan of spiciness, Jicama (or Mexican turnip) is a great ingredient that you can use as an alternative to turnips. It is quite understandable when you take a look into their texture and nutty taste.
Jicama is a root vegetable with cream-colored succulent flesh. When taking a bite, this green turnip-like vegetable can have a slight sweetness with a crunchy and starchy texture. You can use Jicama in a wide range of dishes like salads, soups, and stews.
As these alternative root vegetables are quite similar to turnips, you can always use them interchangeably with the same required amount.
6. Mangold Wurzel
Another great turnip substitute is Mangold wurzel. This is a native vegetable from Germany with a similar flavor to turnips. This beetroot type has a reddish color with a pale color.
When cooking it, you can find a mild and sweet flavor like turnips. Its texture is also firm and crunchy if it is raw. Mangolds are usually smashed like potatoes or shredded on salads and juices.
7. Salsify
Salsify might be another great substitute for turnip because of its milder flavor that can work in various healthy soup recipes. It is also a popular ingredient in the U.S and Europe, so you can always find them available in your local stores.
Salsify is a root vegetable with brown skin outside. When you slice this turnip-like vegetable, the white flesh reveals a smooth and firm texture. The flavor of salsify is fresh and mild, which can be found similar to oysters or artichokes.
When using salsify as a substitute, you should add in a vegetarian soup recipe with a long cooking time like stews and soups, as their texture can come a bit too hard.
8. Radish
Radish is a common vegetable that you can substitute for turnip because of its crunchy texture. At first glance, radish also has a round shape like turnips with white and red colors.
The radish flavor might be less sweet than turnips. Regarding the texture, radish has a similar crispy and crunchy texture that can be used in turnip recipes. Luckily, you can always fill the earthy flavor gap with some fresh ingredients like honey to complete your dishes. You can use radishes in roasting or stir-fried recipes with the same required amount.
9. Potato
Potatoes are one of the potential substitutes for turnip as they are similar in color and sweet taste. If you're in a hurry, it is always possible to use potatoes to save your turnip dish.
Potatoes have a mildly sweet and neutral flavor with a creamy texture that might not be favorable to substitute turnips in soups and stews, but you can use it for baking or frying recipes. When substituting for turnips, you need to cut thicker slices to keep a decent firm texture in your dishes.
10. Sweet potato
Lastly, if you love the sweetness of turnips, then you can use sweet potatoes well in your dishes. They are all-year-round root vegetables that you can find available in many local stores. Sweet potatoes can have yellow or orange flesh that indicates their sweeter taste.
When having a bite, you will find a buttery and deep sweet taste that can elevate your dishes in many ways. As this winter vegetable has a softer texture than turnips, it is recommended to use them with a shorter cooking time. You can use sweet potatoes in many soups, roasting, and frying recipes.
Turnips are popular root vegetables with a high source of nutrients and amazing delicate taste for many dishes. For that reason, many people find it hard to cook without turnips in their diets.
After this post, I hope you have learned how to substitute for turnips. If you ever run out of ingredients, you should always be able to find a substitute to mix and match for your tasty dishes.