9 Alternatives For Substitute For White Pepper You Should Not Miss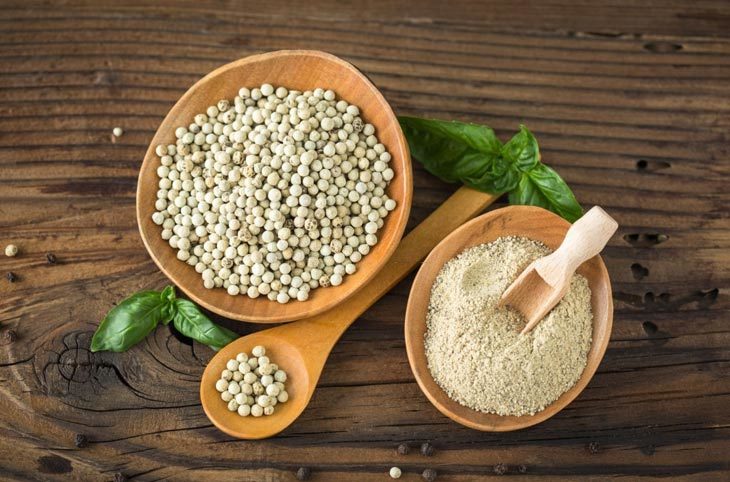 In this article, we will help you find out six ingredients that can substitute for white pepper. These substitutes may save the day if you don't have access to this type of spice in your place.
Keep reading to learn more about them!
What Is White Pepper?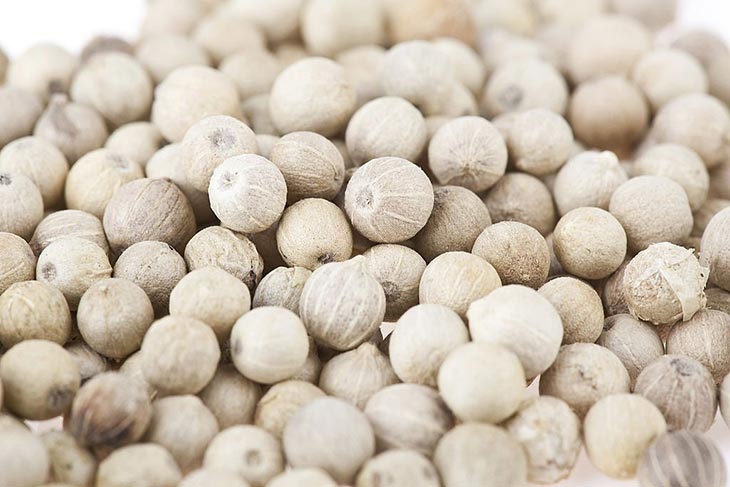 Many don't know that all three kinds of pepper: white, black, and green, come from that same Piper nigrum plant.
Normally for the berries of this plant, after completely ripped, farmers harvest them, remove the skin and let them dry under the sun.
However, particularly for the white type, the process is different. The pepper berries are soaked in water for ten days before the farmers pick off their skin and dry them.
As a result, this "white guy" tastes less spicy, and the aroma is also reduced.
Due to that specialty and appealing color, this spice is very popular in light color dishes such as sour soup, white sauces or potato dishes.
It is widely used in Asian cuisines such as Chinese cuisine, Thai cuisine, or European cuisines such as Portuguese cuisines, French cuisines. It also provides several health benefits such as helping digestion, preventing the common cold, treating coughs and headaches.
The reason behind those amazing health benefits is that this "white guy" contains a variety of minerals and vitamins. Namely, calcium, iron, and vitamin C are all found in white pepper.
Tips: A tip for choosing natural white pepper is to pay attention to the color. The natural one should be cream white, not pure white.
Since many manufacturers think they could sell more by polishing their product, they choose to add sulfur to make this white-hot seasoning look brighter.
List 9 Best Substitutes For White Pepper
Suppose that you couldn't find any white pepper forms in your place.
You may ask yourself: "What can I substitute for white pepper?"since you want to make your food taste the best. Which types of spices can be the replacement for white pepper? You will find the answer right now.
1. Black Peppercorns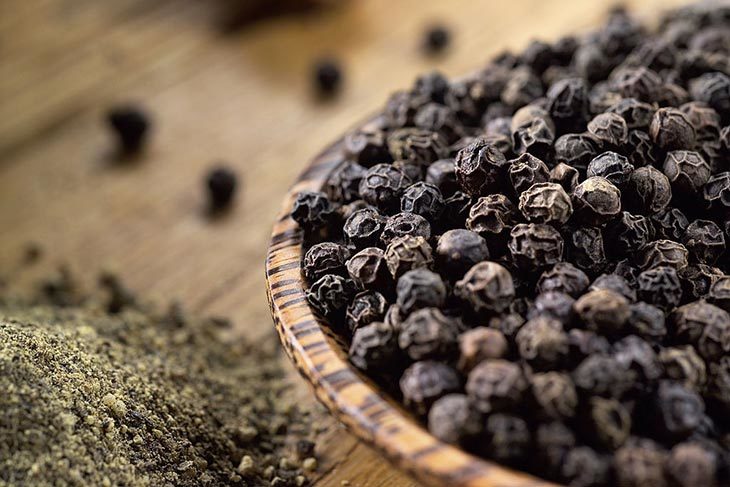 Can you substitute black pepper for white pepper?
The answer is yes, yes, and yes! Black Peppercorns are the best white pepper substitutes, as the two come from the same kind of berry, black pepper can work as a sub for white pepper.
Usually, we use this "black guy" for seasoning for every meal or dark color dishes. You can easily find it because of black specks on any dish, yet sometimes people use white pepper instead of because of aesthetic reasons.
Yet, if you choose to substitute white pepper for the black one and use it in light-colored dishes, it will only give you a similar smell but a more complex flavor than white pepper.
Black peppercorns were made from unripe pepper berries, different from white pepper which is made from ripe berries, so this black type has a more spicy flavor than the white one.
If you are not familiar with the aggressive hot taste, you may want to add less or be careful of the amount you use.
You may alternate one teaspoon of white pepper with 1/2 teaspoon of black pepper for a mild and captivating taste.
2. Green Peppercorns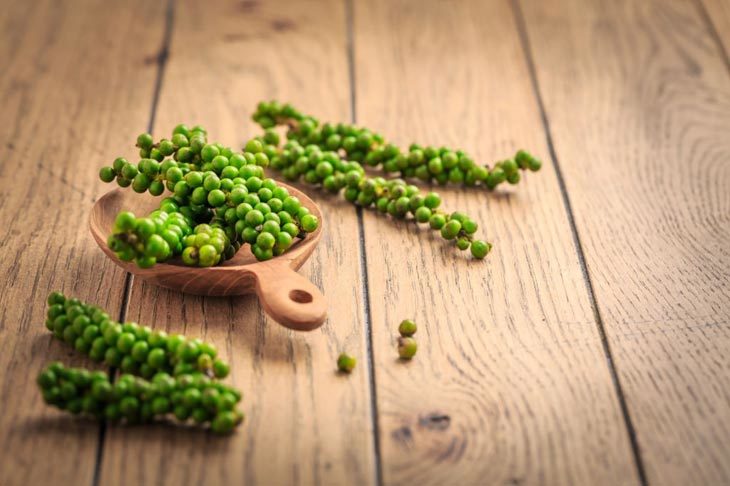 This green form is also a great white pepper replacement. As mentioned above, green, black and white pepper are from the same Piper nigrum plant. Yet, the green ones are harvested a little long before completely ripped.
Mostly this greeny spice comes in pickle form, but sometimes you may see it in dried versions too.
Grind some dried green peppercorns, and you can now use them as a ground white pepper substitute. For some dishes requiring whole white peppercorns, the pickled form may be a good solution.
Although the taste of the two is not quite similar, this "green guy" can be a fine choice in place of white pepper substitution in some dishes.
Yet, please notice that you should use more green pepper as an alternative because they are a milder taste than the white type.
3. Pink Peppercorns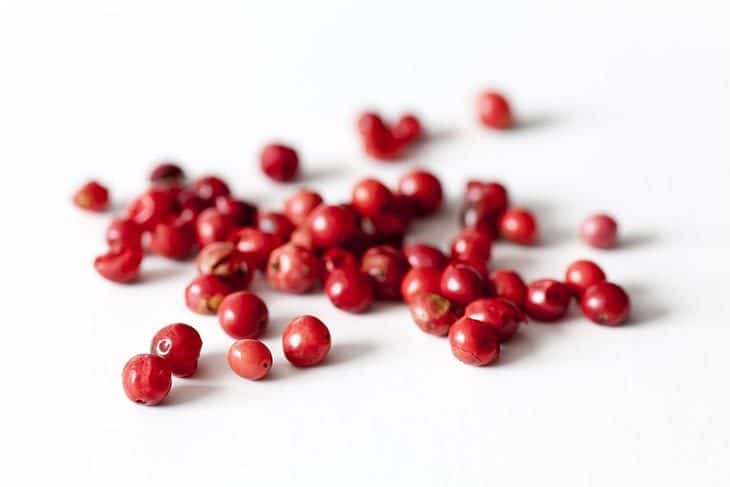 Unlike the other three kinds originating in South East Asia, pink peppercorns come from South America.
Pink peppercorns come in with a slightly sweet, mild, yet spicy flavor – the most similar flavor profile with white pepper so that you can replace white pepper with this pink type in some pale or light-colored dishes.
Use it in the ratio of 1:1 as they have similar mild and spice taste. Don't ignore it, it may be a good substitute while running out of white pepper on your cabinet.
4. Ground Ginger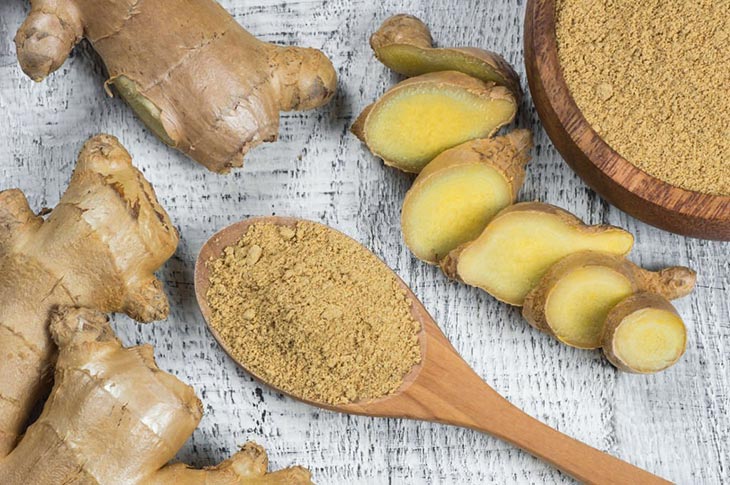 Ground ginger ( ginger powder) was made from fresh ginger through the drying and grinding process. but, ginger powder and fresh ginger are different flavors.
It is considered one of the options for a white pepper powder substitute,
Since it has a pale color, you can use it in any recipe you like without worrying that people will find out.
This ginger powder is a fine substitution in making fluffy, white soups or sauces. It only gives a mild spiciness but enough to add a touch to your dish.
In case you want to color your dish, you can try turmeric powder because it has a yellow color and a somewhat similar taste to ground ginger.
5. Ground Mustard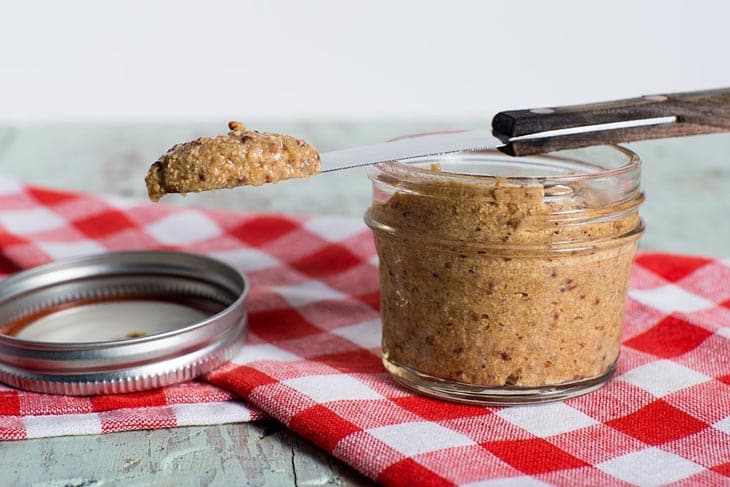 Ground mustard comes with a sharp taste giving your dishes a slightly hot savor. Its spiciness may leave your palate a little hot; however, it still has a light taste – just like the white pepper flavor.
This spicy mustard powder will give you a refreshing aroma to your dish, especially in making salad dressings or white sauces.
Just put in a pinch of ground mustard to substitute for ground white pepper, and you will see your desired result.
6. Cayenne Pepper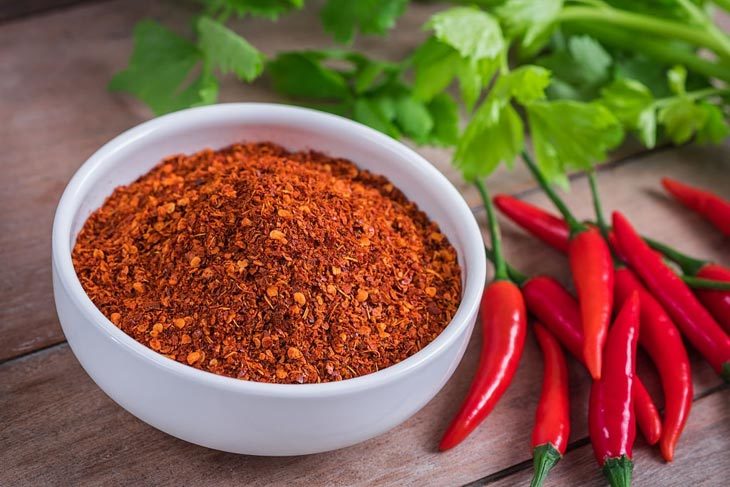 cayenne pepper is a popular spice that belongs to the Capsicum family. After grinding, the cayenne powder is chili powder.
Different from white peppers, cayenne pepper was made from pepper plants, not peppercorns. Its heat level is 30,000 to 50,000 is much spicier than white pepper.
However, thank God cayenne powder has a pungent and earthy flavor, and milder flavor quite similar to white pepper.
So, if you are a fan of spicy food, you still can use it but remember about different ratios. We recommend that you slowly add a small amount of cayenne to the dish and taste it until enough spice level.
7. Ground Cumin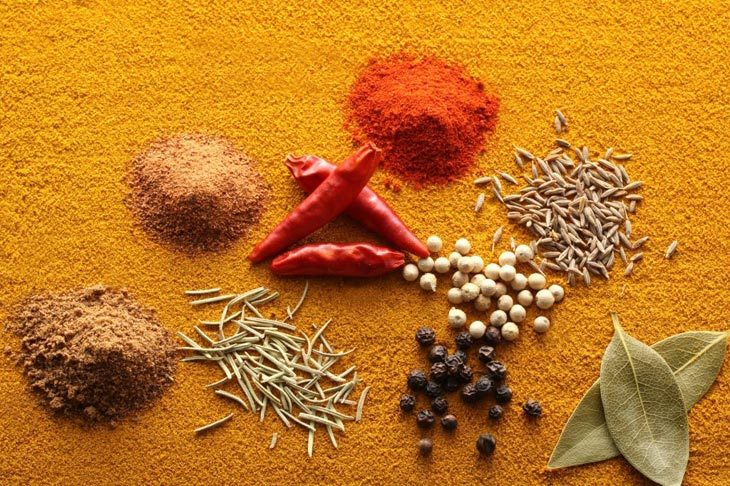 You may wonder why ground cumin is in this list of spice substitution, but trust us in this. Ground cumin will be a nice option to achieve a spicy, aromatic, and tart flavor all in one.
You can start by putting around ½ teaspoon of ground cumin for each teaspoon of white pepper. Then, taste it and decide if you want to add more or not.
8. Garlic Pepper Mix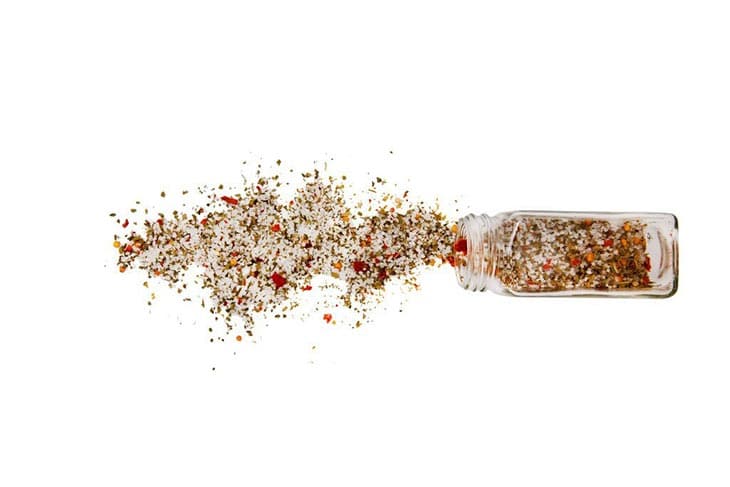 This mixture was made by mixing garlic powder, black peppers, and Parsley flakes. It is considered a mild spice because it is not a stronger flavor compared with black peppers.
However, garlic pepper will provide a distinct taste with a presence of garlic flavor. That's a reason why it is widely used in Asian cuisine such as Thai dishes
9. DIY Mixture Of Spice Blend (Pepper Mix)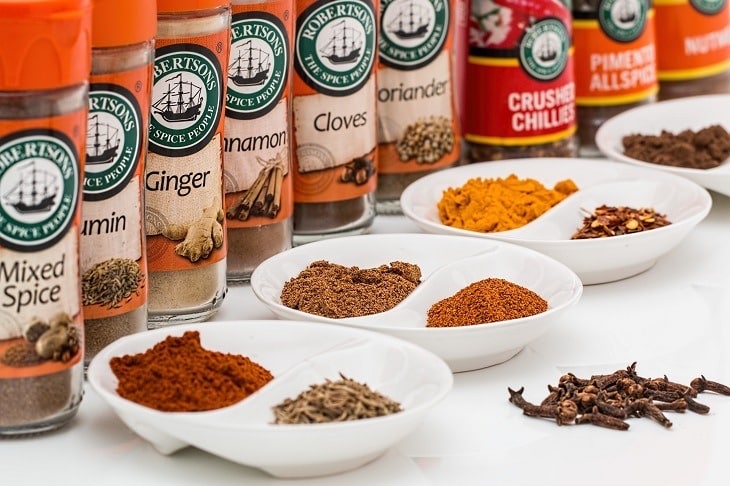 The last option will be a great substitute if you want to make your own spice. Just simply pick some common spice in your local grocery store such as black, white or green peppercorns.
You might want to mix them following your favorite ratio. Then taste it until it reaches your satisfaction.
Pros: This way will allow you to make exactly the thing about the taste, spicy level you want.
Cons: It might take time to try and try.
Frequently Asked Questions
What Is The Shelf Life Of White Pepper?
White pepper, especially whole white peppercorn, has a fairly long shelf life. It can stay at the best quality for about 3 to 4 years if you properly store it in ideal conditions.
If you want to maximize the shelf life, you should store it in a container with a tight lid, preventing air from outside going in.
Because the ground pepper will be bad when direct contact with light and heat. In this way, you can also reserve the potency and flavor of the spice.
Is It Safe To Use Ground White Pepper After The "Expiration" Date?
Yes, it is safe to consume ground white pepper after the expiration date on the package. When the package is properly stored in ideal conditions and is undamaged, it is still usable.
For commercially packaged, the "expiration" date on the cover only means that it is best to use before the date.
Does White Pepper Ever Spoil?
No, it will not spoil at any time. However, this spice will lose its aroma, flavor, and potency over time due to exposure to oxygen in the air.
To check if your pepper is still good to use, take some whole peppercorns or a small amount of the powder type.
Then, spread it on your hand, smell it, and taste it. Does it still have a strong aroma? Does it still retain its flavor?
If not, you should replace it because that pepper doesn't make a great spice as it does before.
Conclusion
All in all, we have given you the top 9 spices that you can use to substitute for white pepper right above.
These replacements can work as well as the authentic white one, so don't hesitate to try out one or two of them when cooking.
Best luck with your work. Thank you for reading.