There are many different reasons you may need a substitution for eggs in meatloaf. Whether it's an allergy or sensitivity to eggs, needing to remove cholesterol from your diet, or simply because you ran out, you can still enjoy a tasty meatloaf without eggs!
Meatloaf is a delicious, easy dish made with ground meat, onions, and seasonings that's sure to please the whole family. Meatloaf is a staple food in many homes, but it doesn't mean you cannot create an egg-free version!
Eggs are a versatile ingredient, and they give a meatloaf the right consistency. However, people concerned with egg allergies or sensitivities may want to use other ingredients instead.
Related: How to Drain Grease from Meatloaf
A good substitute for egg in meatloaf should be able to bind all ingredients together effectively without causing the loaf to lose shape when cooked. It should also be easy to digest and not cause any allergic reactions. Flax seeds, bread crumbs, oatmeal, gelatin, or even mashed potatoes can all be used as egg alternatives.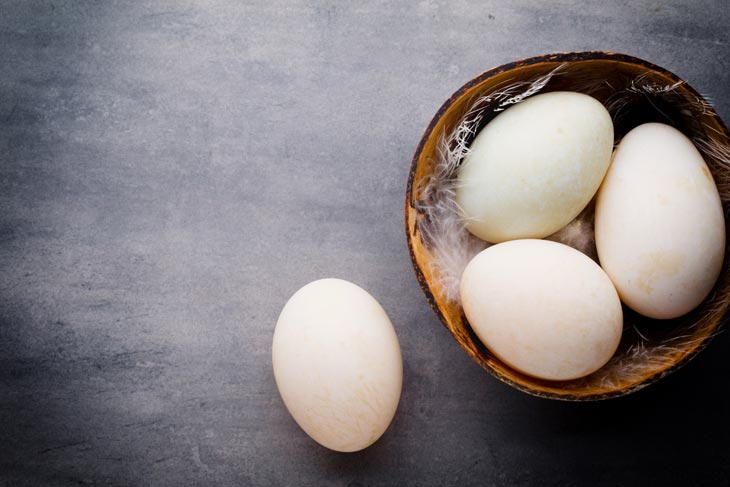 Reasons to Replace Eggs in Meatloaf
Eggs are a common food allergy, especially among children. In addition, some people may be intolerant or prefer not to consume eggs at all. Others may also be trying to limit their cholesterol intake or cut down on fats in general.
Here are some reasons why you may need to look for a substitute for egg in meatloaf:
Diet Restrictions – If you have a cholesterol problem, you might want to limit your egg intake and look for an alternative instead. Restricting egg intake can also help with cutting back on fats.
Allergies – People with an egg allergy can experience mild to severe symptoms after exposure to eggs. The most common egg allergy reactions are skin inflammation and hives, but other reactions may also include runny nose and sneezing as well as digestive symptoms. Some people may experience asthma signs and symptoms such as coughing, wheezing, chest tightness, or even shortness of breath.
Intolerance – An egg intolerance is different from egg allergy, but both have their own specific concerns. With an egg intolerance, your body can't digest a particular protein in eggs; whereas, with egg allergy, there is an immune system reaction. Egg intolerance can cause various symptoms, including bloating, cramps, nausea, and other digestive issues.
Not having eggs on hand – Sometimes, you simply just run out of eggs. Don't worry! There are many ingredients in your kitchen that you can also use as an egg replacement.
Substitutes for Egg in Meatloaf
While most cooks might be familiar with substitutes for eggs in baking, you can also replace eggs in various meals and savory recipes, especially if you are allergic or intolerant of eggs.
Below are several different ingredients that you can substitute for egg in meatloaf:
Olive oil
Olive oil is a rich, versatile ingredient that works as a substitute for many items. You might already swap olive oil for butter in your cooking, but did you know you can use it to replace eggs in meatloaf?
To make your meatloaf with olive oil instead of eggs, add a tablespoon of virgin olive oil at a time. Since this ingredient is runnier and more oily than eggs, you don't want to overdo it. The oil will give your meatloaf a rich, luxurious texture and flavor while keeping it moist and tender.
Flax eggs
Flaxseed is something that you can easily purchase in the nearest grocery store. Mix it with water, and it will serve as a binding ingredient in your meatloaf. Yes, it does act like eggs as a base for your meatloaf. This is why this combination is referred to as "flax eggs."
As substitution for eggs in meatloaf, you will need to add ¼ cup of water per tablespoon of flaxseed. This is the right ratio to keep your meatloaf from crumbling apart and drying out.
Flour
Using flour as a binding ingredient in meatloaf is a popular idea. It does an excellent job of holding everything together, and it is fairly inexpensive as well. However, you will need to be careful with the amount of flour you use. If you add too much, your meatloaf will become dry and crumbly. Add only 3 tbsp of flour + 3 tbsp of water when using this ingredient as a substitute for eggs in meatloaf.
Oatmeal
While you're most likely familiar with its use as an egg replacement in baked goods, oatmeal is also a wonderful substitute for egg in meatloaf. Many people are also mixing oats with flour to provide an even better texture and bind the meatloaf ingredients together.
To make an oat-based substitution for eggs in meatloaf, simply combine two tablespoons of oats with three tablespoons of boiling water for each egg your recipe calls for. Then, let the mixture stand for about 10 minutes. Once the mixture cools and thickens, it can be used as is or blended into a smooth paste.
Breadcrumbs
Breadcrumbs is an excellent alternative when trying to eliminate eggs in your meatloaf recipe. This is because the breadcrumbs make a great binder. Not only that, but they do not affect the taste of the meatloaf and they make for a great consistency. One cup of breadcrumbs can serve as a substitute for two large eggs.
Mashed potatoes
Mashed potatoes — who would have thought? The next time you are making an egg-free meatloaf, go ahead and give this a try. Mashed potatoes add moisture to meatloaf and help to hold it together. The recommended amount is about ¼ cup mashed potato for each egg.
Chia Seeds
Chia seeds are incredibly healthy. They are rich in minerals, omega-3 fats, antioxidants, and fiber. They can be used in many dishes, including meatloaf, as they make an excellent binder when combined with water.
Replace one egg with a combination of 1 tablespoon seeds and 2.5 tablespoons water. Let the mixture sit for 5 minutes before adding to your meatloaf.
Gelatin
Did you know that unflavored gelatin works great as an egg substitute in meatloaf? It will bind the ingredients, allow the loaf to be formed properly, and help it maintain its shape even when sliced.
Unflavored gelatin is also odorless and flavorless, so it won't affect the taste of your meatloaf. Mix one packet of gelatin with 2 tablespoons of warm water until dissolved, then add it to the meatloaf.
Best Ways to Replace Eggs in Meatloaf
Whether you're avoiding eggs for dietary reasons or just more concerned about how healthy your eating habits are, there are still ways to enjoy eggless meatloaf.
The best ways to replace eggs in meatloaf are with chia seeds or ground flaxseeds. Using chia or flax seeds as substitution for eggs in meatloaf will give you a denser, more nutrient-rich loaf that's also high in fiber.
Recipes for Eggless Meatloaf
Eggless meatloaf recipes are a great substitute to the traditional meatloaf. They are still jam-packed with flavor, plus meaty and delicious. Check out a few examples of online recipes for meatloaf made without eggs:
FAQs
If you don't see your question answered below, don't be afraid to let us know in the comments!
What can you use to replace eggs in meatloaf?
There are several ways to substitute eggs in meatloaf, but remember that they all have different effects on flavor and texture. Alternatives include olive oil, flax eggs, flour, oatmeal, bread crumbs, mashed potatoes, and chia seeds.
How do you make meatloaf without eggs?
You can make eggless meatloaf using the following alternatives: olive oil, flax eggs, flour, oatmeal, bread crumbs, mashed potatoes, and chia seeds. Make sure to use the right amount and do not overdo the substitution.
What are some reasons not to use eggs in meatloaf?
While it's common to use eggs to make meatloaf, they are not for everyone. Some may be trying to reduce their cholesterol intake, while others may have an allergy or intolerance. It may even be as simple as not enjoying eggs or not having any on hand!