Sushi Rice Substitute – Best Home-Cooked Solutions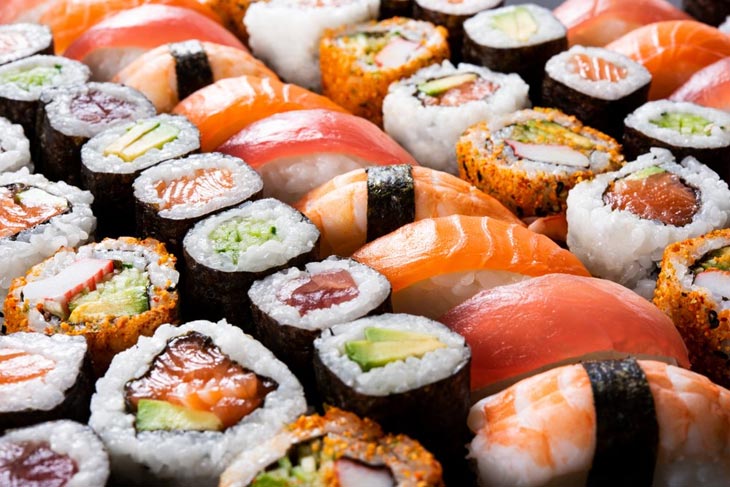 Sushi is one of the most popular choices internationally. The simplicity, freshness, and elegance bring a deliciously mild taste for many first-try people. Later, you may become addicted to this Japanese dish.
Today, many recipes on the Internet aimed to support us in making this dish at home. Nevertheless, some Asian market ingredients like Japanese rice are quite demanding to find in grocery stores.
Therefore, this post will give you some recommendations on sushi rice substitutes, contributing to making your home-cooked dish shine brightly!
What Is Sushi?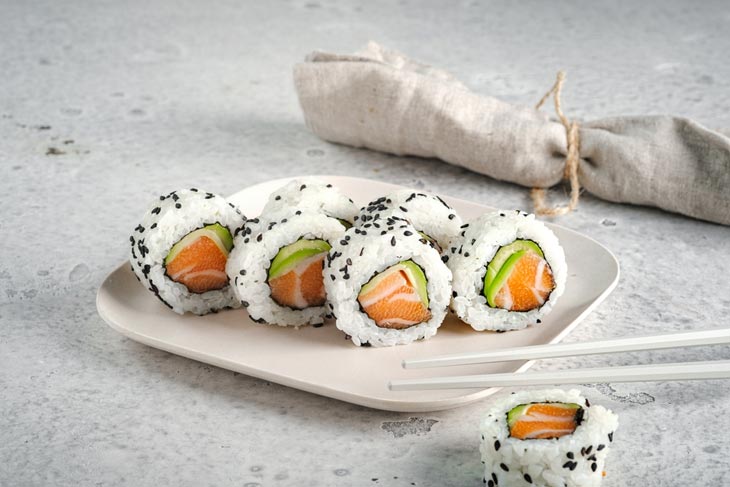 Sushi, a famous Japanese cuisine, consists of carefully prepared rice (called Shari) and some different types of fish or seafood (called Neta), which can be raw or cooked, and Nori sheet.
In this dish, rice is considered the most significant ingredient. The name means to describe the sour flavor of the seasoned rice. Therefore, no matter the fillings or toppings, this delicacy must always have rice.
As a result, many Japanese chefs need to go through years of training to learn how to properly prepare and cook rice before they are able to learn about handling seafood or fish.
In sushi, the Japanese rice is a medium white grain. After being cooked properly, it will be seasoned with vinegar, salt, and sugar in an appropriate proportion.
Later, chefs blend the mixture well, leaving a smooth, clingy, sticky texture with a sour-sweet taste.
Sushi Rice Substitute – 6 Options
1. Regular Asian White Rice Types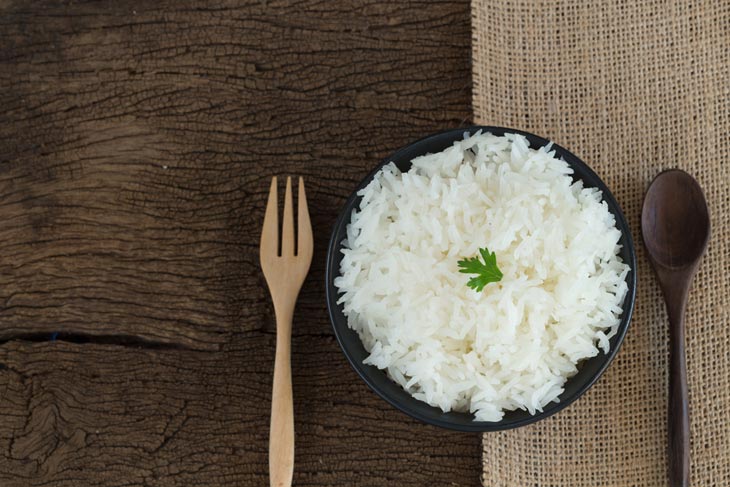 This is one of the easiest sushi rice alternatives for you! The dish can go with any other replaced options. Although the special Japanese type is short grain, the medium or long grain will still be fine.
The most important thing here is adjusting the appropriate proportion, making the texture sticky and clingy.
Depending on the types, the cool water proportion for a good result may differ. Later, ensure the seasoning recipes are applied properly to make the dish successful.
You can search on the Internet to find out the tips and tricks for distinctive kinds and brands. Here is a list of some popular brands.
Nishiki
Annie Chun's
Three Rings
Shirakiku
Yume Gokochi
Kokuho Rose
2. Pudding Rice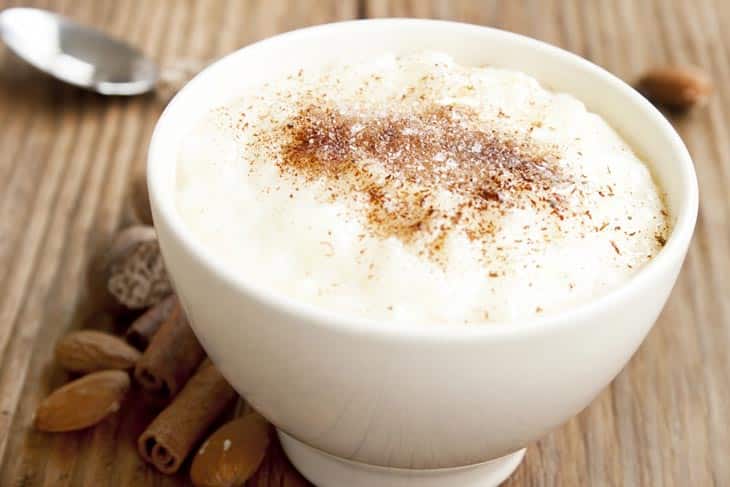 This kind of grain is short, little, and rounded. It is considered an ideal substitute for rice in sushi with a considerable level of sweetness. So you might want to slim down the amount of sugar added.
You should try not to make them watery, as in ordinary pudding recipes. It would help if you cooked it in a less-water proportion, and the result could be quite similar to the one in sushi.
It can take on the perfect consistency and produce the right shape. You can add the seasoned vinegar mixture after cooking, and it'll absorb the desirable sour taste.
3. Arborio
Arborio, which originated in Italy, is currently grown as a regular crop in many areas, such as Arkansas, California, Missouri, Texas, etc.
Honestly, most of the Asian grain types are slightly different from each other. For example, Arborio rice delivers a distinctively creamy and starchy taste profile.
But it doesn't make a huge difference when it comes to the dishes unless you are a gourmet.
You can use these short, oval, and fat grains to replace ones that are in sushi. Usually, this is normally used in risotto.
That said, we believe that it doesn't disappoint you when making the sushi rolls because of the quite similar texture.
4. Brown Rice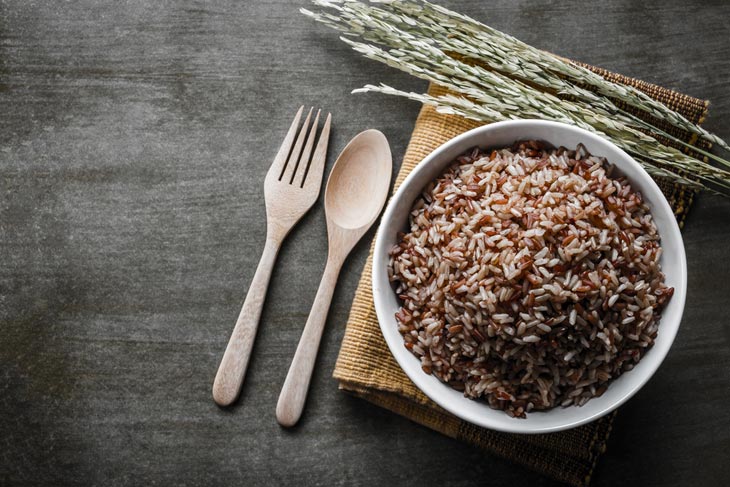 This is another substitute sushi rice option. In reality, this kind is considered more nutritious than the white one.
The drawback here is its color. When the dish has a brown color, it may affect the experience of sushi-lovers.
Meanwhile, if you eliminate that minor point, we think this kind of grain is pretty ideal. It can bring a very similar texture, which is sticky and tasty.
Another good news here is the ratio is also quite close. You may not need to adjust or change the recipe to make the dish.
Moreover, this grain is widely sold in many supermarkets. So, it's easier for you to buy.
5. Forbidden Rice Or Black Rice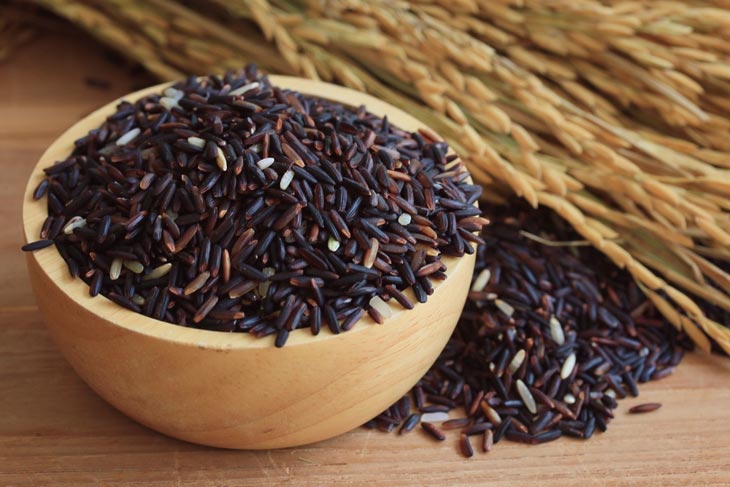 This substitute for sushi rice is rich in antioxidants, which are well-known for regulating blood sugar and cholesterol.
As a result, choosing black rice for making kinds of sushi would bring extra crucial nutrients to your meal.
However, because this grain is slightly sweeter than the others, you may not need to use extra sugar in the dish. Moreover, you can adjust the vinegar proportion to balance the plate.
Like the brown variant, forbidden rice bears a shortcoming in color, which is not that visually appealing.
This is especially true when it comes to the topping arrangement. You can hardly see how colorful and well-organized they are.
6. Quinoa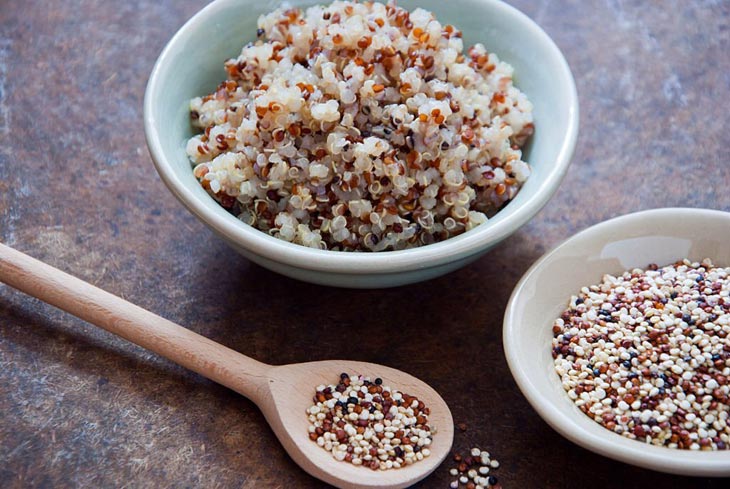 Quinoa has a different flavor compared to the main grain of sushi. Generally, it's more grainy. Yet, it can still be a Japanese rice substitute.
In addition, because this grain has a bright yellowish color, the course will appear slightly different.
About its texture, quinoa is quite equivalent to the main ingredient in sushi. Depending on how long you boil it, you can make it softer or crispier.
In other words, the cooking time will significantly affect the texture of quinoa. You should read the instructions or tips for the desirable results.
FAQs
What Type Is Closest To Sushi Rice?
Actually, it's hard to choose the closest as any alternatives will be slightly different in many ways. Still, we would like to recommend the Asian-origin types.
You can choose many types from that group. See the description on the package to find out the shape or any info for reference.
Can I Use Jasmine Rice For Sushi?
If you aren't looking for a high-standard dish, you can use it. To be honest, jasmine one is still better than no substitute.
That said, the long shape with a separate texture may not be ideal for this famous Japanese food. Because of its hard-to-stick nature, it isn't easy to make an excellent dish.
Note: Try to avoid those that are long-grain and unable to stick as it's hard to form a roll.
Can I Eat Sushi Rice Plain?
Yes, if you want! You can eat it after seasoning it as in the recipe because it's cooked already. You can eat as much as you want.
Yet, you may feel bored as it doesn't give much flavor. Remember to check whether the sushi goes bad before eating.
Conclusion
In conclusion, there are plenty of sushi rice substitutes for this famous traditional dish. As it's an alternative, it may be hard to produce the totally same cuisine as Japanese professional chefs.
However, we believe that the proportion and seasoning recipe play important roles in this favorite homemade dish.
So, try to make the substitute you choose to have the texture as close as the perfect sushi rice and focus on the seasoning. You will rock it!