Taleggio Cheese Substitute: Get The Detailed List
These days, Taleggio is becoming more and more popular among various recipes. In fact, this ingredient is the type that isn't as easily available as feta cheeses.
Yet the list of taleggio cheese substitutes will not take a long time to save you from a shortage in your kitchen.
We are here to offer you some taleggio replacement wisely to ensure that you won't miss the real taste of food while preparing for a dinner. Dig into to reach thoughtful information.
What Is Taleggio Cheese?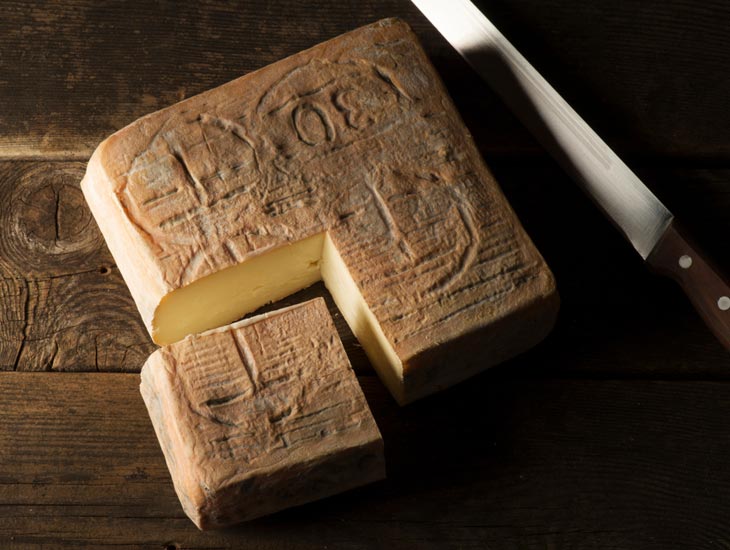 Taleggio cheese originated in Italy, and it boasts a semi-soft texture. The Italian cheese is a block covered by a papery coat of crust, yet it offers an amazingly mild taste.
What Does Taleggio Cheese Taste Like?
As mentioned above, this ingredient has a thin rind, rosy-gray coat but is pretty soft inside. This product is produced from cow's milk.
People use five various sorts of mold to make the red smear which brings a unique flavor and look to it. Its taste is sweet yet slightly fruity and tangy, which meets the needs of various Italian dishes.
What Is Taleggio Cheese Used For?
This ingredient melts pretty well, allowing you to apply it for both spreading and melting. The approachable yet bold taste of the cheese induces any food that it is utilized in standing out.
You can slice this cheese for a lavish salad, press the ingredient into Panini cake, or melt the cheese into atop pasta and polenta.
In addition, you can mix other ingredients to add some stronger flavor to a variety of dishes.
You might refer to some options below to add more flavor to your meals: swiss chard and Taleggio omelet; bacon and mushrooms with Taleggio polenta; peas with penne, Taleggio sauce, and Italian sausage.
All these things come together to help your dish increase the nutrition fact as well as its tangy taste.
8 Best Ideas For Taleggio Cheese Substitute
1. Fontina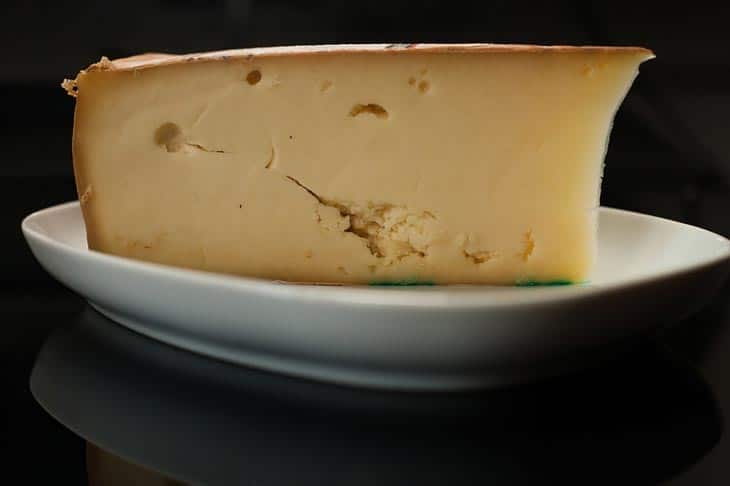 Fontina is a common addition in most fondues or other meltable choices since it melts quickly and easily. The intense notes from this ingredient make it an ideal substitute for Taleggio.
The famous cheese is creamy, being of a colorful piece with the inner part of Taleggio.
The product has tiny holes and creates a moderately rougher taste and texture than Taleggio. If you are on a quest for something having a similar pattern and strong aroma as Taleggio yet prefer a more meltable element, don't miss Fontina.
Applying some meltable cheese on grilled dishes or fondues works very well.
The above things explain why Fontina topped the taleggio alternative list.
Yet, this item doesn't belong at the top of the affordable goods list. Only one pound of these types of cheese can cost you around $23.
But spending your budget for this high-quality product will be worth its weight in gold.
2. Limburger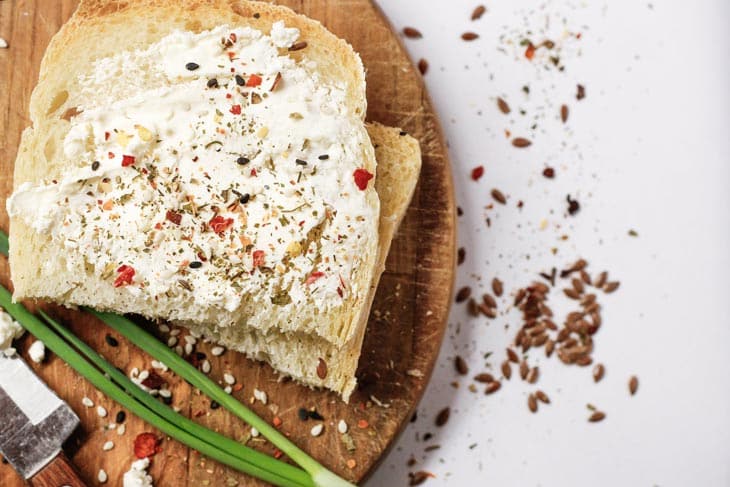 If you are keen on something that has a bit more potent in flavor than Taleggio is, Limburger should become your choice.
Both Taleggio and Limburger share the same making process with similar bacteria. This gives the reason why they have almost the comparable pungent smell and why this product is a cheese similar to Taleggio.
Because of the resemblance in the process of production, both of them melt beautifully. So this substitute for Taleggio can be utilized in different recipes.
3. Gruyere
The cheese comes from Switzerland, which has earned its reputation for having an unique yet not overpowering flavor.
Opening with fruity notes, the taste slowly and wisely leans towards nutty and earthy flavor with a gentle close. Wrapped by a rind, the consistency of its body is pretty dense.
Some fruity tones and its key ingredient being cow's milk make gruyere have a deal in common with Taleggio.
This taleggio cheese replacement is creamy and has a slightly saltier taste than most other types. These Swiss cheeses are meltable so that it matches pretty well in various dishes.
4. Havarti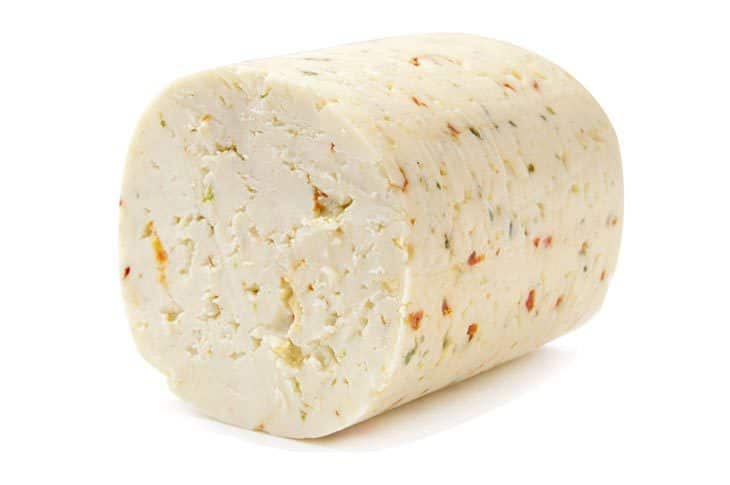 Different from Taleggio, Havarti has no outer layer. The buttery taste is discovered in this excellent alternative as well.
The mildness of Havarti allows it to become an ideal choice for most users since it does not have any potent looks, tastes, or some aroma. That is a reason why this option delights everyone.
If you run out of Taleggio and are keen on a milder one, Havarti is a great stand-in.
In case you are on a tight budget, the replacement for taleggio cheese might be a wise pick. A one-pound block just runs your money under $10.
The less pricey profile, simplistic nature, and versatility point permit Haverti to be a desirable substitution.
5. Robiola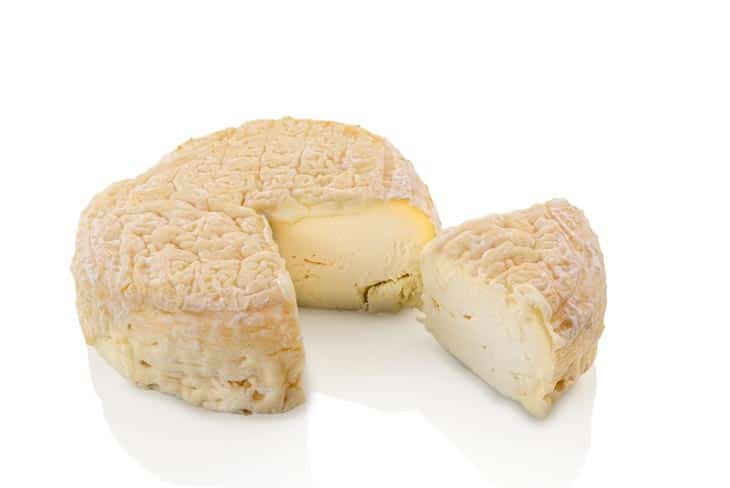 If someone may still have a few lingering doubts that Italy is one of the best producers of cheeses all over the world, Robiola might bring it to light.
The Italian cheese is known as a member of Taleggio's family. It has a quite different look from its relatives since it's much yellower.
Yet this taleggio cheese alternative comes to the market with a tangy flavor yet mild taste.
Match up with Taleggio; the option is extremely versatile, leading to you having no hassle to use it instead of Taleggio.
6. Urgelia Cheese
For those who want to take some risk for a new taste of cheese, just give Urgelia a try. The product derived from Spain is made from cow's milk to produce a semi-soft cheese.
Thanks to the semi-soft variety, it has frequently been compared to Taleggio. But, actually, there are pretty differences between a couple of these cheeses in terms of mild taste.
Both are in the same zone of cheese, yet the milk cheese has a saltier and more buttery flavor than Taleggio.
Thus, if you are keen on tasting a cheese that contains a bit over notes, then Urgelia should hit the spot.
7. Bel Paese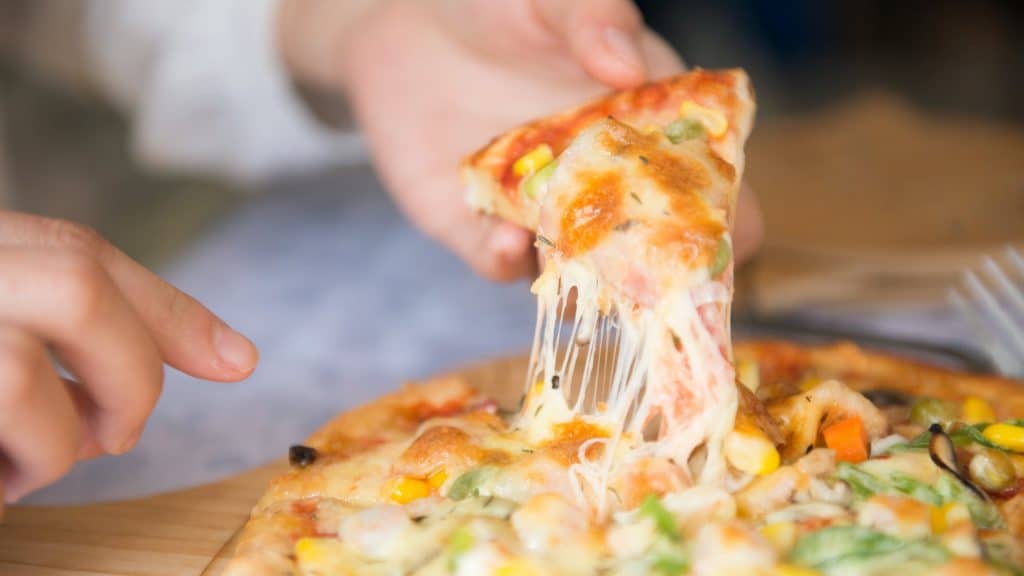 Is the pungent smell or taste not your cup of tea? Well then, you can consider this option – Bel Paese to be a good substitute for taleggio cheese.
This is a semi-soft Italian cheese made from cow's milk, which also stems from Italian origin. This profile indicates that the product will bring a similar touch to your dish like Taleggio.
Its flavor is buttery and mild, which might be used with wines or as a snack to lend more flavor to these ingredients.
The meltable feature matches with Taleggio, which allows it to become a familiar spice to casseroles and pizzas.
8. Pont-l'Eveque cheese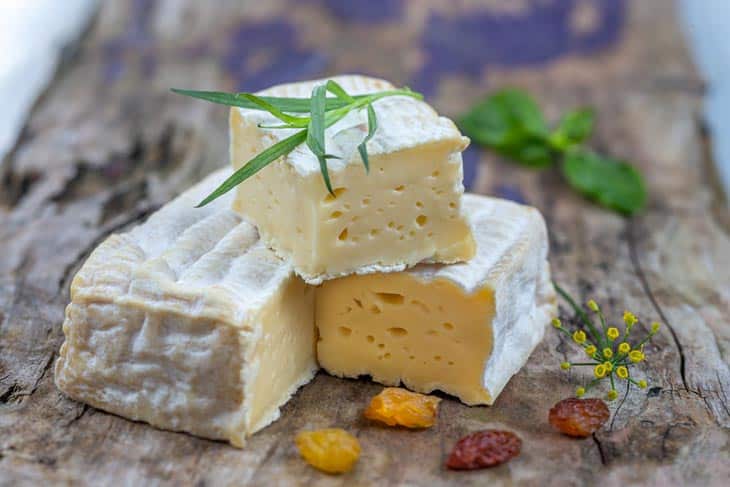 The last similar cheese to Taleggio of this list goes to Pont-l'Évêque, which comes from French origin with a classic recipe.
The French cheese closely resembles Taleggio since it belongs to the washed-rind cheese group.
So nothing is hard to understand when the choice shares almost the same pungent aroma and strong smell like most others in this cheeses family.
Therefore, its taste and creamy texture are all alike to Taleggio, so you don't need to think twice before using it as one of the substitutes for taleggio cheese in a range of foods, especially savory dishes.
The above list is also an answer to the common riddle "what is taleggio cheese similar to?" on an array of cooking forums these days.
How To Choose A Substitute For Taleggio Cheese
To find out the right taleggio cheese alternative, you should put your consideration on three key aspects below:
Melting Ability
This factor indeed cuts across most cheese types, especially if you want something to apply on some grilled dishes as toppings. As we know, Taleggio's melting ability is perfect, offering you a smooth consistency.
So always pay attention to this factor when you intend to pick a taleggio cheese substitute, which will not sacrifice the flavor of your dishes.
Flexible types
We have a whole slew of cheese, a perfect alternative to meet different uses for different recipes.
This aspect somehow boils down to the strong smell and strong flavor profile, which have to merge with the food you intend to cook.
The safest bet to satisfy the request is to pick some cheese replacement with great flexible ability. If so, you can use only one block of cheese for various recipes.
Savor Balance
It isn't simple to reach an excellent alternative that is in strict conformity with Taleggio notes, yet whatever you will pick to become a substitute has to satisfy at least a part of the straightforward taste.
In a way, you would need to mix with some other ingredients to reach Taleggio's perfect profile. Or, in some cases, you have to add more quantities utilized to live up to Taleggio's taste.
In The Nutshell
In a word, there is a heap of great Taleggio cheese substitutes. The suggestions that we mentioned above have been selected mainly in terms of texture and taste.
Also, you've not felt pondered anymore whenever you need to utilize some taleggio yet don't have any in your kitchen.
Depending on your purpose, budget, and some specific recipes, you can pick the right one for your needs from our list.