Tamarind is frequently used in Asian cuisine. It gives off a perfect balance between sweet and sour flavor that compliments dishes beautifully. Not only concentrated in the form of liquid, but tamarind is also sold as a concentrate, and this kind of tamarind extract is used a lot in cooking.
If you are cooking using tamarind concentrate but unfortunately run out of it, what can be used as a tamarind concentrate substitute? Check out this article right now, and you will find out the answer!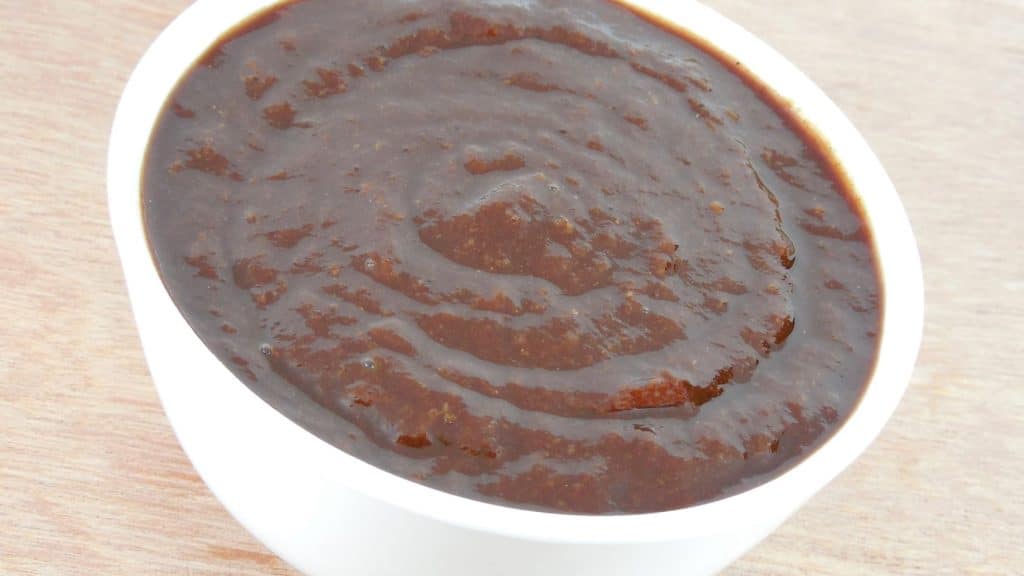 What Is Tamarind Concentrate?
In the culinary world, tropical fruits are not meant to be making juice or drink only, but their fresh, vitamin content can be applied to cooking, such as orange extracts or, as we discuss here, tamarind concentrate.
So, what is a tamarind concentrate?
It is a form that is cooked down tamarind in which it gives off a bolder, denser syrup version of the fruit. Compared to tamarind extract or juice, tamarind concentrate is more intense in both appearance and flavor. Manufacturers usually include preservatives and pickling agents in the concentrate to emphasize the texture and flavor for it to work well in dishes.
It's usual to find tamarind concentrate with bitter aftertaste, and that is fine. You can always adjust the flavor and the amount of tamarind concentrate you use to make it suitable for your dishes.
If you worry that tamarind concentrate can be too thick and ruin your dishes' texture, consider using tamarind paste or puree. They have the same texture as tamarind concentrate with less consistency, which you can alter in recipes.
5 Best Tamarind Concentrate Substitute That You Should Try
1. Citrus Juice
Any citrus fruit will have a mouth-puckering sour taste that can substitute for tamarind sauce. You can use any kind of citrus fruit you want, then do some tricks to make its flavor substitute for tamarind juice. For example, you can use lemon extract combined with brown sugar to replace the amount of tamarind concentrate you need in your recipe. Depending on how much concentrate you need for your recipe, you can choose to put more sugar or more lemon to replace tamarind concentrate.
Make sure to start things off slowly and taste on the way to make sure the amount of sweet and sour is great to use as a substitute for tamarind paste in pad thai.
2. Amchoor Powder
If you happen to come into an Indian grocery store, you can purchase Amchoor powder – a special kind of powder extracted from unripe mangoes.
Amchoor powder is available in any Asian market since it is one of the most frequently used flavors in that region. Substituting amchoor powder with tamarind concentrate requires 50% more than your usual ratio.
If your dish calls for 2 teaspoons of tamarind concentrate, use 3 teaspoons of Amchoor powder to retain the same sources and tartness.
3. Worcestershire Sauce
You may be surprised when we add Worcestershire sauce – a sauce you would normally encounter when enjoying fancy dishes – into the list.
Worcestershire sauce has a sour, tangy flavor that perfectly resembles tamarind concentrate, and that's why it is the most accessible replacement for tamarind.
The only thing you should bear in mind here is to choose a Worcestershire sauce brand that contains tamarind extract in the ingredients. This sauce can substitute for tamarind concentrate in a 1:1 ratio, so it will be easy for you to calculate how much Worcestershire sauce to use as tamarind paste replacement.
4. Dried Fruits
A tamarind paste alternative combo you can create is dried fruits plus lemon juice. The tip here is to use dry citrus fruits like dried oranges, mangoes, cranberries, etc., and take advantage of their sweetness, combine with the acidic sourness of lemon juice to create a tamarind-like substance.
The dried fruit you choose will determine the after flavor of this substance, so refrain from using non-citrus dry fruits and vegetables like dried corn, for example.
You can mix the dried fruits and lemon juice using a food mixer to make the work easier. Start with a 1:1 ratio (one teaspoon of each), then continue to add more fruits if you want more sweetness and more concentration, or add more juice if you want more sourness and less concentration. This dried fruit and lemon juice is a great tamarind juice substitute.
5. Vinegar and Sugar
If you have no special ingredients above but still want a tamarind alternative, then let's use two ingredients we ensure you will have in your cabinet: vinegar and sugar.
It does not matter which sugar you use or how many ounces in a box of powdered sugar. The important thing is to mix the right ratio between vinegar and sugar to create the perfect tamarind concentrate.
Our recommended ratio is 1 tablespoon as sugar for 2 tablespoons of vinegar, then if you want to add more sweetness or more sourness, adjust the ratio of the respective ingredients. It is a straightforward combo to use as a sub for tamarind paste.
Frequently Asked Questions
What is tamarind concentrate well for?
Tamarind concentrate is popular in Asian cuisine because of its diversifiable role in mixing and matching with any ingredients. It can be added to the broth to add depth and flavor, or it can be used in dipping sauces to increase the tropical sense of flavor. With a few spoons of tamarind concentrate, you can balance a chutney dish's flavor or add more seasonings to fishes and curry entrees. Furthermore, it can also be used in drinks to emphasize the tamarind flavors, especially in cocktails, juices, etc.
How do you make tamarind concentrate from tamarind?
Here are steps for you to transform tamarind to tamarind concentrate:
Step 1: Clean the newly bought tamarind to remove debris and dirt by putting them in water for 45 minutes – 1 hour.
Step 2: As the tamarind gets soft, squeeze them to get the water out.
Step 3: Pass the substance to the utensil and remove the seeds
Step 4: Discard all the pulp and until you see a thick paste of tamarind
Step 5: Heat the paste in medium heat for 4 – 5 minutes until you see the paste concentrated. When you finish, put your tamarind concentrate in an airtight container, and you are done making your tamarind concentrate!