8 Best Tamarind Juice Substitutes You Should Know About
If you are a fan of Thai cuisine, you must have experienced Pad Thai at least once in your life. The unique flavor of this dish leaves diners with an unforgettable impression thanks to one of its soul elements, which is tamarind.
Pad Thai can be made at home as long as you have enough basic ingredients such as noodles, chicken, butter, and especially tamarind juice. However, tamarind is not always available worldwide. What can you use as a tamarind juice substitute unless you can find it in your area? This article will reveal the answers.
What Is Tamarind Juice Made Of?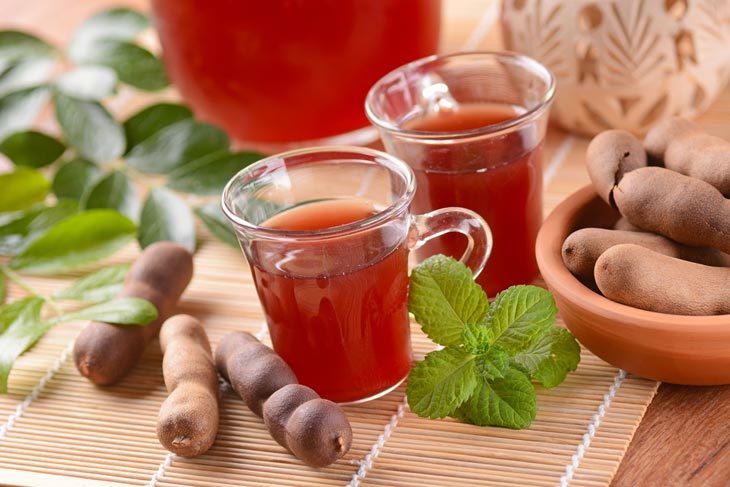 Although tamarind is commonly used in Indian, Asian, or Middle Eastern cuisines, it originated from Africa. Tamarind fruit is earthy dark brown with a pod-like structure. It has a more tart taste than sweet. Imaginatively, it looks like large beans with brown shade and tangy flavor.
Because of the sourness in flavor, tamarind can combine with sweet recipes to balance the taste of some dishes, including Pad Thai, Pindi Chole, or crab curry.
Above and beyond, you can make use of tamarind as juice due to countless health benefits. What is tamarind juice made of? Surely, it includes mainly tamarind pods, lukewarm water, coconut nectar to soften the sour taste, a little ginger, and vanilla extract.
What Are The Health Benefits Of Tamarind Juice?
You should never underestimate the value of tamarind through its rough pods. Although sour and ugly, it brings several health benefits to each of your dishes.
Consuming tamarind juice is a common way to heal lower blood sugar and diabetes. The reason is that its contain carb-blocking attributes to prevent your body from absorbing carbohydrates intake. Thus, the blood sugar level of diabetics will decrease after meals.
Moreover, it aids in limiting cholesterol oxidation, which can prevent cholesterol from adhering to your artery walls. That's why cholesterol levels and risk of cardiovascular disease will be reduced if you drink tamarind juice properly.
Are you looking for natural functional food to aid in your weight loss plan? Tamarind juice will do a great job and can help treat obesity.
Besides, this kind of juice is extremely beneficial for skin health. It can support treating burns or preventing edema. It contains several substances such as fiber, enzymes, Vitamin C, minerals, or alpha hydroxy acid, which lessen or eliminate chickenpox scars or common acne on the face and other body parts.
Also, you can use tamarind juice as an anti-inflammatory remedy. If you are suffering from a sore throat, gargle with tamarind juice to soothe your throat. You can also use it to treat inflammatory bowel diseases like Crohn's disease or ulcerative colitis.
What Are The Best Tamarind Juice Substitutes?
Some people may wonder: What can I use instead of tamarind? If you are also looking for a tamarind liquid substitute to enjoy or add to your foods, you can refer to the helpful tamarind alternative list below.
1. Tamarind Paste
Without a doubt, the best tamarind substitute for juice is tamarind paste. What is tamarind paste? It is just a thick extract of tamarind after the process of removing seeds and sieving.
What can I use instead of tamarind paste? The answer is tamarind concentrate. The question arising is: Are tamarind paste and concentrate the same thing? Basically, they are the same, and you can use them interchangeably.
If you have tamarind paste available in your kitchen, take about 2 to 3 tablespoons and mix it with a cup of water. Then filter the mixture through a sieve, and you will have tamarind juice for cooking.
2. Lime Juice With Brown Sugar
In case you don't have the paste, what is the sub for tamarind paste? It's a mixture of lime juice and brown sugar. These ingredients are always available in your small kitchen and have a sour and sweet taste similar to tamarind juice.
You just combine these two components until you have a satisfactory mixture, which tastes closest to the tamarind juice. If you want to increase the sweetness, simply measure the amount of added sugar.
3. Citrus Marmalade
Is there a substitute for tamarind paste? Surely, citrus marmalade. The reason is that citrus marmalade's texture is similar to tamarind paste as long as it is good quality.
It will also bring a sour and sweet note to your course, but the taste will be a little bit different than when you use tamarind juice, for sure.
4. Pomegranate Molasses
This tamarind replacement is common in African or Middle Eastern cuisine because pomegranate fruits have nearly the same tartness and sweetness in flavor as tamarind.
Moreover, it has a dark tone, suitable for scenting and flavoring for tamarind substitute Indian cooking like curries.
5. Mango Chutney
Besides pomegranate molasses substitute tamarind, what can be the tamarind paste alternative? Let's try mango chutney. However, this mixture will be thicker than tamarind juice and have some rather large mango pieces inside. Consider pureeing before adding to the main dish.
6. Amchur Powder
Another best substitute for tamarind paste is amchur powder. Unlike mango chutney, amchur is made from unripened mango to create a natural sour note closest to the tamarind juice. It is fragrant and tends to act best as a tamarind paste substitute Pad Thai or in Indian cuisine.
However, when using amchur as tamarind paste replacement, you need to mix it with water before using it.
7. Vinegar
If you don't have any recommendations above, you can take advantage of vinegar as a tamarind paste substitute. However, it would help if you used mild varieties like rice vinegar, apple cider vinegar, or white wine vinegar. Later, blend it with sugar to balance and elevate the flavor, and then add it to your dish.
8. Worcestershire Sauce
The last tamarind concentrate substitute you can try is Worcestershire sauce, but it's a bit complicated to make a paste-like tamarind juice. You will need other extra ingredients such as lemon juice, brown sugar, and tomato paste to have a combination that can be a tamarind extract substitute.
In A Nutshell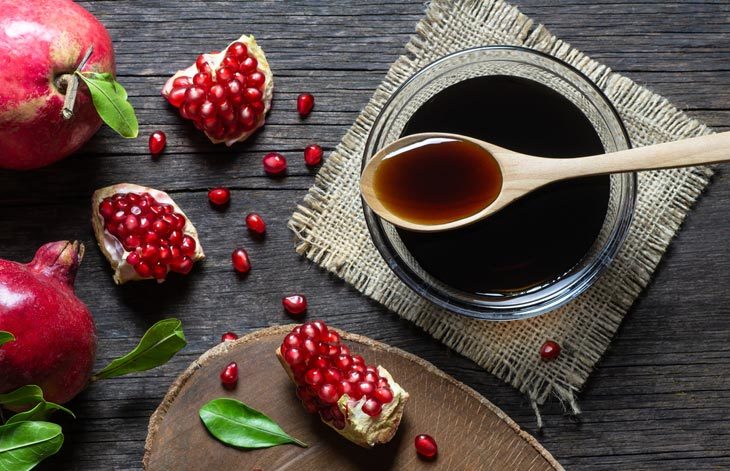 That's all about the best tamarind juice substitute you can make to serve in your meals. Most of them are easy to find and easy to process to create the most similar flavor to tamarind.
Hopefully, all of the recommendations are useful for your recipes. Let's try one of them in case tamarind juice isn't available in your kitchen.