How To Choose The Best Tarragon Vinegar Substitute
Tarragon vinegar is among the powerful secrets behind exceptional dishes. Yet, finding the best tarragon vinegar substitute is one of the most complex tasks.
Too much dependence on one thing is not ideal. And things love to go awry. Thus, you need to diversify choices to savor the tastes of meals without saying 'what if'.
This blog shares the essentials of this spice. More specially, you will learn what to do if it is not available. The information on other vinegar types can help you!
What Is Tarragon Vinegar?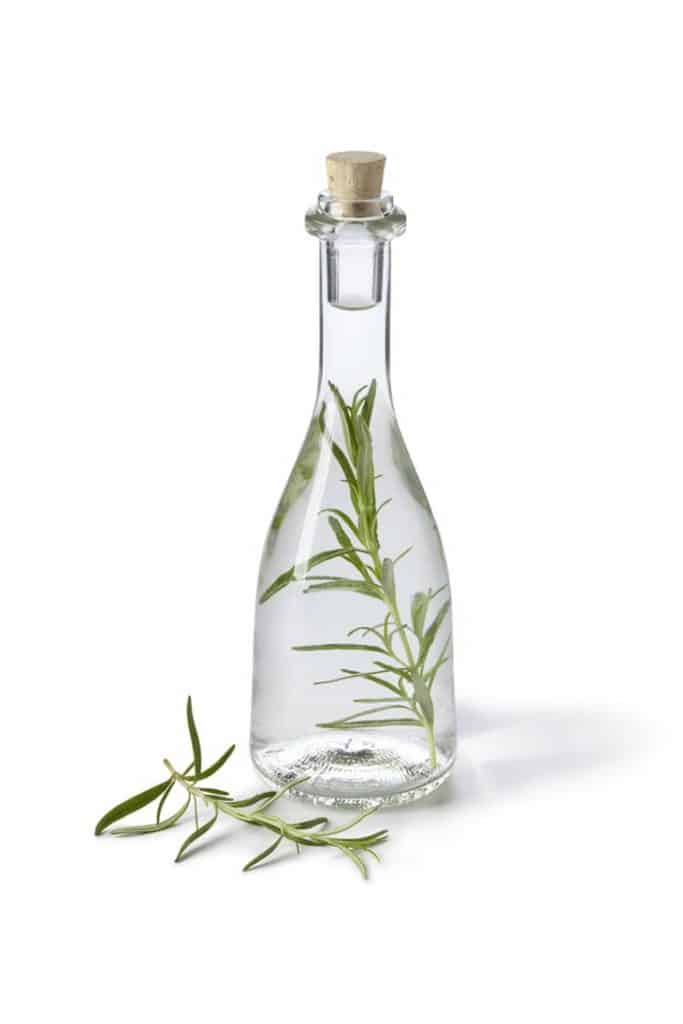 You can tell the main ingredients through the name. Making tarragon vinegar is the infusion of fresh tarragon into white vinegar.
With the taste of being tangy and sour, it can make appetites grow. Thus, it pairs with many recipes, especially French recipes and British cuisine.
For those who are not familiar with tarragon, it comes from the sunflower family. You can also call it by estragon.
It grows a lot in Eurasia and North America. Moreover, the coiled roots might be the reason for its species name, dracunculus. It means 'little dragon'.
There is a blending of bittersweet tastes in tarragon leaves. Along with the pungent aroma of licorice-anise, people can distinguish it from others. For such uniqueness, it can add layers of flavors to dishes.
What Do You Use Tarragon Vinegar For?
The tarragon vinegar uses are surprisingly various. Its unique flavor and smell do not spoil but level up your dishes. Fairly stating that you can use it in almost all recipes.
With the herbal notes and mildly intense flavors, tarragon is widely used to season meats, seafood, egg, etc.
Also, you can use it to add layers of flavor to both fresh and roasted vegetable dishes.
Dry salads have a fascinating taste of being fresh. If you want to make interesting freshness, this spice is one of the best types of vinegar in salad dressing!
You just need to stir it with water, olive oil, salt, pepper, and garlic. Pouring this mix to the surface of salads is a finishing touch.
To mark a style of cooking, you need special seasonings. Tarragon vinegar is definitely one of them, with its subtle scent and unique flavor.
As we have mentioned earlier, it goes well with meats. You can use it to season chicken, veal, lamb, and so on.
Some great companions can be oil, mustard, sugar, pepper, garlic, etc. Thus, this might add a slightly sweet taste to your dish.
Not only serving as a marinade or dressing, but tarragon vinegar can also be an exceptional ingredient of sauces.
You can utilize the fond left after frying chicken or fish filet. Adding some butter and shallot with the simmering heat makes a delicious sauce.
What Are Tarragon Vinegar Substitutes?
"Why find a replacement for tarragon vinegar?" and "what can be used in place of tarragon" might be common questions.
You just need to enjoy its special flavor through the abundant supply of supermarkets and online stores.
The following list guides you through the top substitutes. A brief overview of tastes, usage, etc., can help you end up with the most suitable alternative.
1. White Wine Vinegar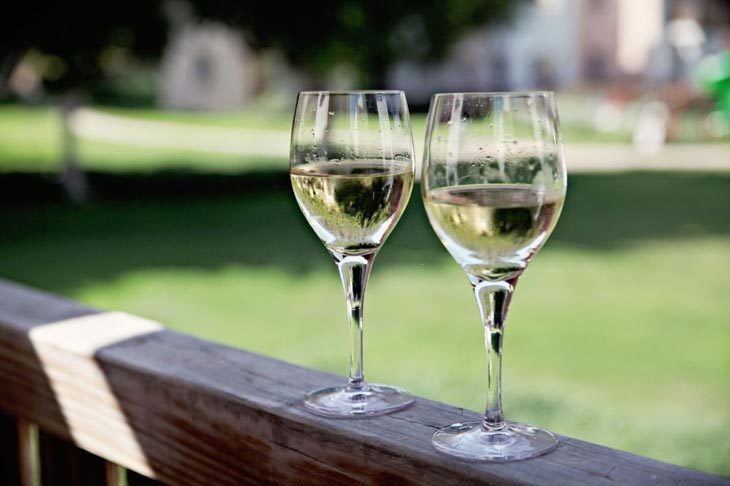 Among all the substitutes, white wine vinegar does the best job. It has a sour taste and a delicate smell. People love to use it in cooking mushrooms, fish, poultry, pasta, risotto, etc.
If you miss the special aroma of fresh tarragon, this one cannot meet your expectations. The absence of an herbal scent might explain why.
Yet, there is no perfect replacement. So, whenever the dishes call for vinegar, this will be among the good ones!
You do not have to worry about equal quantity to reach the same quality. The one-to-one ratio between tarragon and white one is perfect!
2. Champagne Vinegar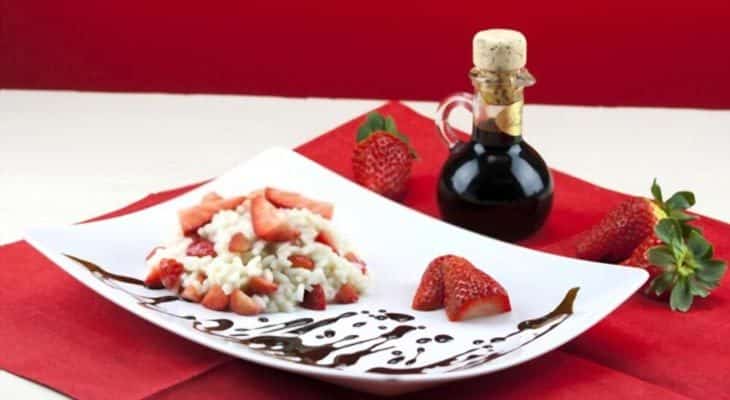 Instead of having licorice-anise and fresh herb flavor, champagne vinegar has the unique taste of grapes. When looking for a tarragon vinegar replacement, it comes along as an excellent candidate.
While the previous spice mentioned above shows its subtleness, it is filled with intense passion. So, if you want to have a tangy aroma in your dishes, it will not disappoint you. It is also suitable to make beautiful sauces.
Replace it with the same amount will create the same effect in your dish.
3. Malt Vinegar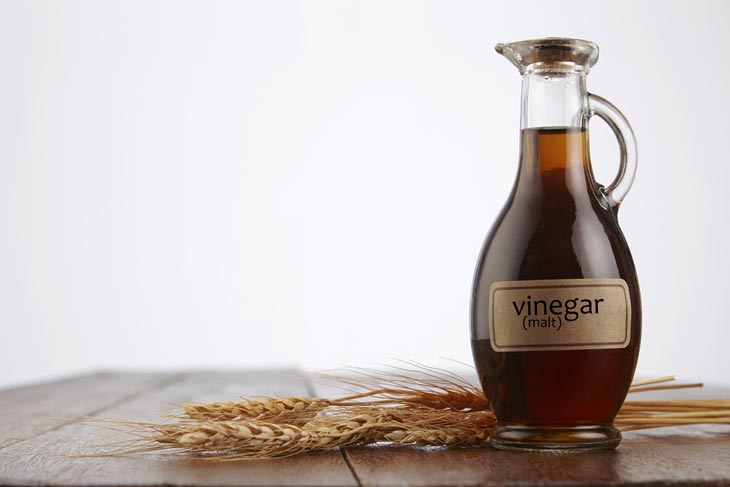 Without wine, malt vinegar still fascinates people with its sweet and lemony flavor. Cereal grains make it have charming freshness. It will be a great accompaniment to the recipes with fish and chips.
It ages well through the depth of its flavor. Also, its color will change into dark brown when cooking. You need to take notice of this factor to ensure the good looks of your dishes.
You can use a one-to-one ratio for replacing. For aged malt one, a one-to-a-half ratio is recommended!
3. Sherry Vinegar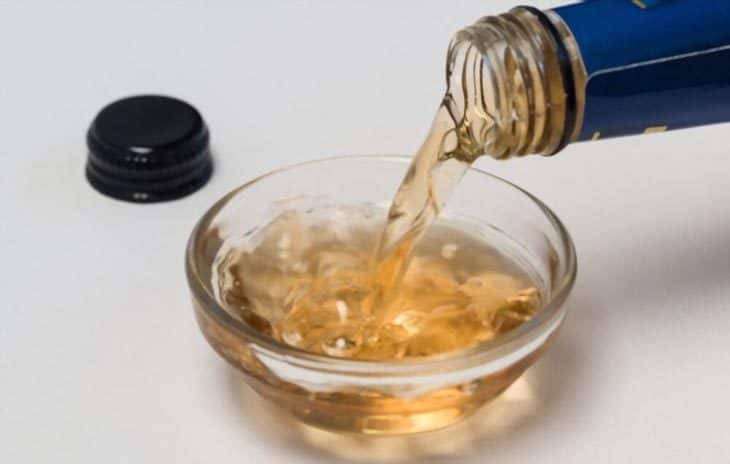 This is a wonderful substitute in spite of its totally different taste. If you want to explore exceptional elements in your cooking, it will be among the best. Due to its common, there are also various sherry wine vinegar replacements.
Coming from Spanish sherry wine, it honors the dishes with fish, chicken, and red meat. That's why this common ingredient has a much darker color than white wine. So, you need to consider using it for bright-themed dishes.
This one can work well in your dish with the same amount to substitute for tarragon vinegar.
4. Apple Cider Vinegar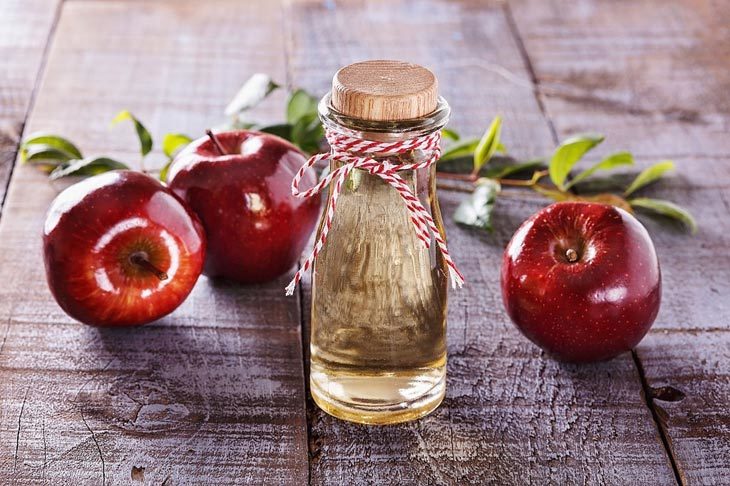 Instead of making a fuss, you can make tarragon vinegar substitution at home. This apple cider is an accessible option.
While guaranteeing the sour taste, it also adds a pleasant aroma of fruits. Thus, you can use it in salad dressings, marinades, and baking!
Furthermore, any fruit vinegar can make your meals tastier. Their natural ingredients are also good for our health. Using the same amount in the tarragon vinegar recipe is recommended.
5. Lemon Juice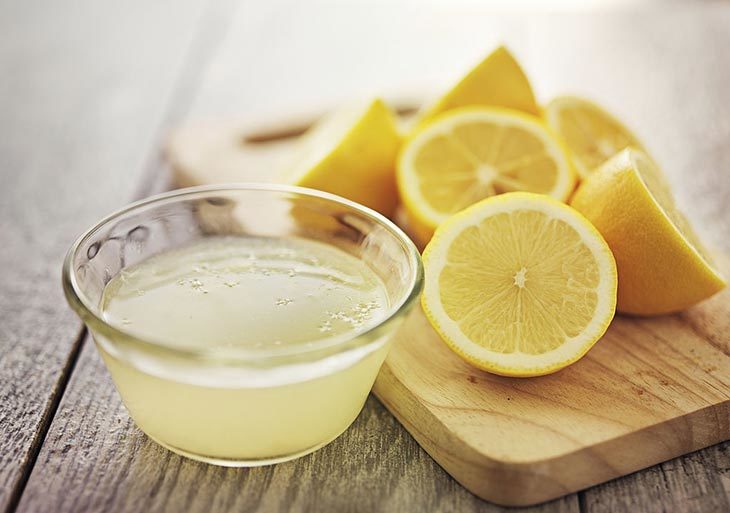 When whipping up meals, lemon juice will be a great improvisation. You can use it in salad dressings and marinades to add charming flavors to dishes.
This food item is popular in Asian cuisine to make complex recipes that require sourness.
It might not have a unique taste or distinct aroma, but the lemony and toasty flavor still does a good job. So, it is an effective alternative to any kind of vinegar you have planned before.
There is a little note to ensure your tasty meals. It might leave bitterness if you cook dishes with lemon juice.
You just need a half tablespoon of lemon juice to work as tarragon replacement and make the dish flavor a higher level of sourness.
6. Balsamic Vinegar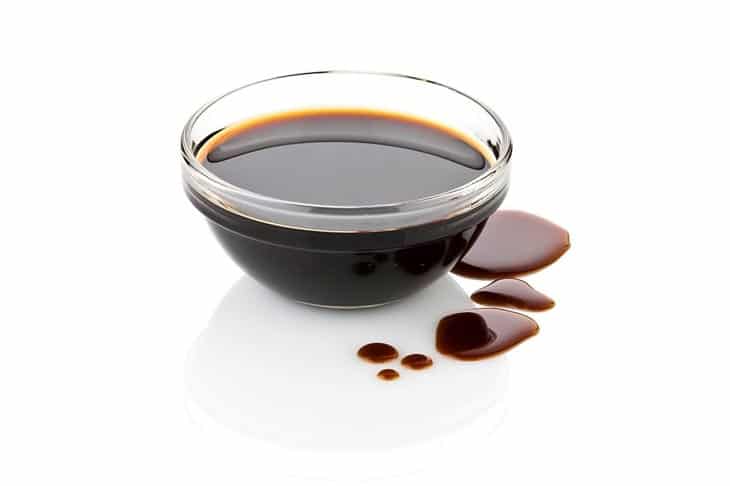 Balsamic vinegar shares a dark color with sherry and malt vinegar. It is a popular add-on to Italian Caprese salads, pasta dishes, and mayonnaise-based dishes with a thick texture.
It is also a superb substitute for tarragon wine vinegar along with olive oil. This is because it makes foods have interesting mixes of tastes in the mouth.
If you know how to decorate, it can be a finishing touch to the art of your cooking.
A teaspoon of balsamic vinegar can make up for the absence of even a tablespoon of tarragon one.
7. Rice Vinegar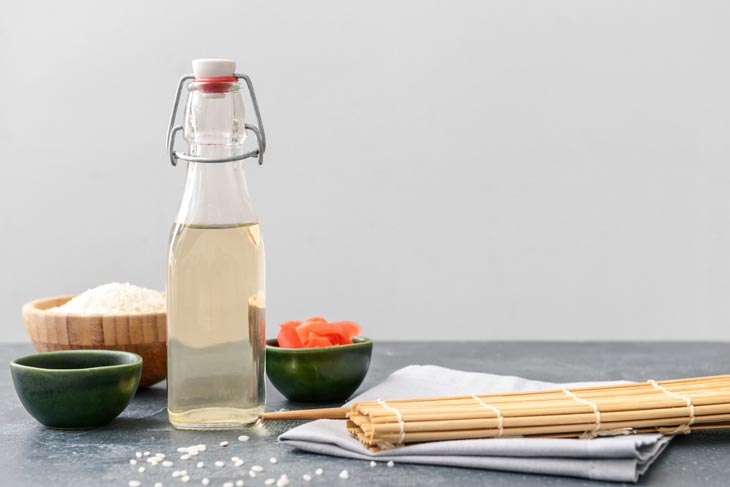 With its mild flavor, this one is great for dressing salads, pickles, soups, and so on. It does not have an intense aroma of tarragon.
So, it is suitable for dishes where other ingredients already have tanginess. Its light acidic flavor highlights the harmony in your dishes.
You can use one to two tablespoons of this food ingredient as another option of one tablespoon of tarragon to create the same dish flavor.
The Essentials To Find A Suitable Alternative
First, diversification enables you to be more active in your cook time. Panic will not come even if you forget to buy any ingredients.
Furthermore, it might be an effective way to create new tones for your old recipes.
Second, you can explore the same-same but different kinds of vinegar. Those who love to experiment will be thrilled with various tastes. It can create striking vibes in your cooking.
Moreover, this substitute list lets you determine which one can work best in the dish to create the same flavor.
There are some tips that you can use to find a great alternative. For salad dressing, you can easily use a one-to-one ratio of any other mild-flavored vinegar.
When you need tarragon vinegar to balance the flavors of a dish, lemon juice can take over this task.
Tarragon wins the hearts of many people for its pungent aroma. Thus, if you want a tangy scent, fresh herb vinegar will be one of the best substitutes for tarragon vinegar.
The strong flavors are another factor that is worth your consideration. Balsamic and malt ones are recommendations if you would love to have a strong taste.
Different dishes have different matching accompaniments. Thus, you should understand the role of vinegar in your dishes.
It can help you find suitable tarragon vinegar alternatives. Your taste also plays an important role!
Conclusion
This tarragon vinegar substitute list saves you from bewilderment or panic when you run out of this spice in your kitchen. Meanwhile, the recipes ask you so. It triggers your creativity and adaptability.
Such information can level up your cooking knowledge and skills. Any replacement needs adjustment. You need to understand core principles and the best tips to reach the most beautiful dish!