Onions are a staple in many kitchens. With so many types of onions, it can be hard to know which one to choose.
But with this guide, you'll be able to pick the perfect onion for your recipe every time. Generally, if you come across a recipe that says to use an onion, it will mean a round yellow onion.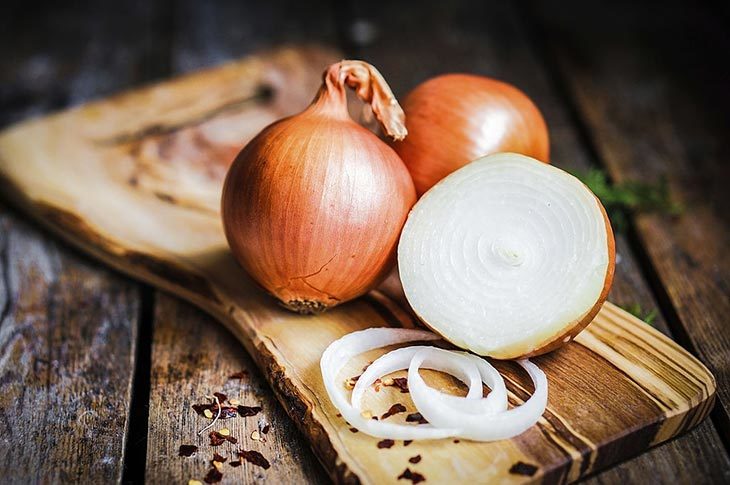 What is an Onion?
An onion is a vegetable consisting of many layers that is used in cooking. This type of vegetable has a sweet, spicy taste and gives off a strong aroma. When cut or chopped, they give off a smell that can irritate the eyes.
Onions can also be referred to as a common onion or bulb onion in recipes. Scroll on down to learn more about the different types of onions that can be used in cooking.
Different Types of Onions for Cooking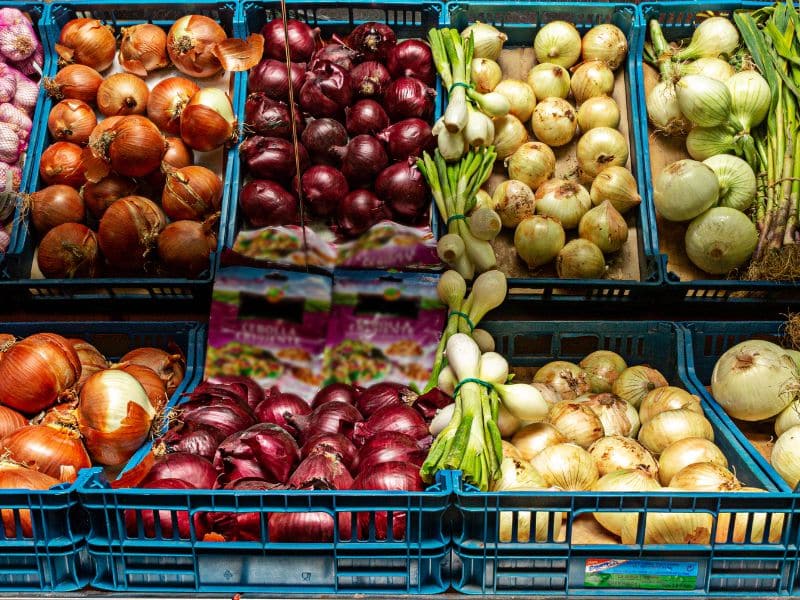 Bermuda Onions
Bermuda onions are a type of onion that is grown in the Bermuda Islands. They are a white onion that has a flat top and are very mild in flavor. They are often used in recipes that call for regular onions because they can be used in place of them without having to adjust the recipe.
Bermuda Onions can be sliced and used raw in salads, sandwiches, or they can be deep-fried.
---
Sweet Onions
Sweet onions are a type of onion that is not typically eaten raw, but is cooked and used in recipes. They are usually red, but can also be yellow, orange, or green.
Sweet Onions are typically used in dishes that are sweet or savory, such as onion rings or onion soup.
---
Spanish Onions
Spanish onions are a type of onion that is grown in the Mediterranean region. They are a round and golden brown. They have a mild, juicy flavor.
Spanish onions are most commonly used in salads, sandwiches, fried onion rings and for baking.
Yellow Globe Onions
A yellow globe onion is a type of onion that is grown in cooler climates, such as Europe and North America. These onions are the brown, medium-sized and have a strong flavor compared to other onions. They are also the most commonly used type of onion in cooking. Long cooking of the yellow onion caramelizes it and turns it sweet.
Yellow Onions are good for caramelized onions and almost any recipe that calls for an onion.
White Onions
A white onion is a type of onion that is typically smaller and has a stronger flavor than other types of onions.
White Onions are often used in soups and stews, as well as Mexican cuisines.
Red Onions
A red onion is a type of onion that is typically red and has a milder flavor than other types of onions.
Red Onions commonly used in cooking, as a salad topper, but can also be eaten raw.
Shallots
Shallots have a similar flavor to onions mixed with garlic. When a recipe specially says to use shallot, and you do not have one, you can usually substitute any other type of onion in its place.
Shallots are typically used in salad dressings and sauces in cooking.
Scallions
Scallions are also known as a green onion, which can be eaten raw or cooked. They have a mild onion flavor, which makes them perfect for those of us who are picky eaters.
Scallions are used commonly in soups, stews, and stir-fry dishes.
Top Questions about Onions
What type of knife do you use for onions?
The best knife for cutting an onion is a sharp chef knife, which works best for dicing medium to large-sized onions.
How do I make a raw onion not too strong tasting?
If the raw onions you want to serve in your dish such as a salad are strong, you can fix the flavor by soaking them in sweetened cold water. To make sweetened cold water, mix 1 teaspoon of sugar per cup of water. Drain them after soaking and pat dry before use.
What type of onion for fajitas?
There are many types of onions that can be used for fajitas. For the most part, the different types of onions will have different flavors and textures that can be used in different ways in a fajita recipe. Some of the most common types of onions used for fajitas include red onion, yellow onion, Spanish onion, and sweet onion.
What type of onions for french onion soup?
There are many types of onions that can be used for French onion soup. For the most part, the type of onion you use is a matter of personal preference. However, there are a few specific types of onions that are particularly well-suited to this dish.
The most common type of onion used in French onion soup is the white onion. White onions are mild and have a slightly sweet flavor. They are perfect for this dish because they don't overpower the other flavors, and they don't take long to cook.
Is an Onion a root or a stem?
An onion is, in fact, neither a root nor a stem. It is actually considered a bulb vegetable.
What is an onion?
Onions are a type of vegetable. Onions are the bulb of a plant that is harvested when it is mature. The onion skin is removed, and the onion is chopped into small pieces, sliced or used to make breaded fried onions.
What is a scallion?
Scallions are a type of onion. They are also known as green onions or spring onions. They are typically smaller and have a sharper flavor than other onions.
Which are the best onions to cook with?

Yellow onions are the best for cooking onions. This onion has a strong flavor due to its high sulphur content, which mellows out during cooking, becoming sweet and delicious. It's great for roasting and caramelizing.
.