How To Make the 5 Most Common Types Of Rye Bread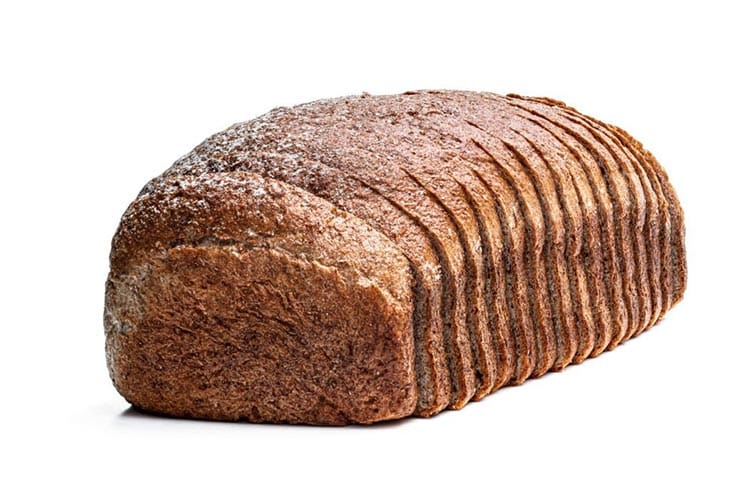 Rye bread has been a hot bread of Western cuisine lately. Its baking is quite basic and does not necessitate rare or expensive ingredients.
Among various types of rye bread, Russian, Jewish, Pumpernickel, Dark, and Light are deemed the most popular.
In this article, you will discover how to make these five common kinds for your households.
All About Rye Bread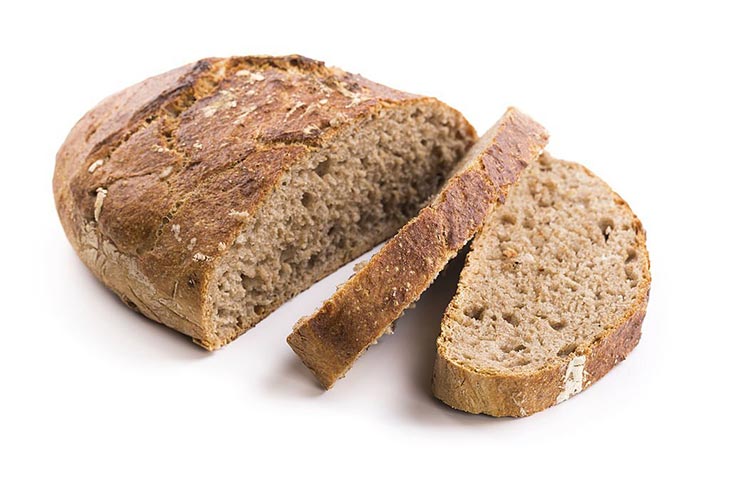 What is Rye Bread?
First of all, whats rye bread? This is the type of cuisine produced from rye grains.
On frequent occasions, their rich flavor is blended with other flours, such as molasses and cocoa powder, to give the final product an appealing and distinct aroma.
Where Did It Originate?
For the burning inquiry "Where did rye bread originate?", researchers speculated that it was first made of wild cereals near the Indo-European territory.
The dish surged up in popularity after the cultivation culture expanded in Ukraine, Russia, and Germany.
The grains were brought to Britain around 500 A.D and transported by the Vikings to further west.
What Is It Made From?
The answer to the question "What is rye bread made from?" is simple. In theory, just three fundamental components are sufficient for fermented foods: flour, water, and salt. The result, however, will be unleavened and flavorless.
Hence, it is recommended to spice the bread with caraway seeds. Crushed or ground kernels are also required to make it tough and black.
How To Make 5 Most Common Types Of Rye Bread
#1. Dark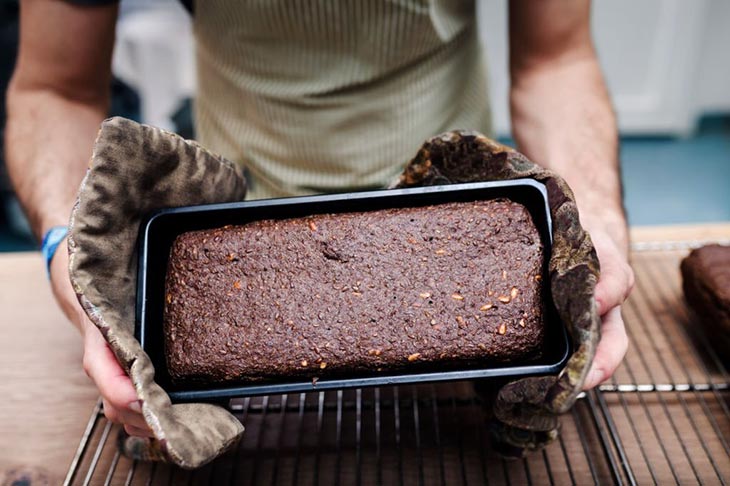 Yeast, flour, molasses, salt, warm water, vegetable oil, caraway seeds, unsweetened chocolate powder, and finely crushed cornmeal are the main ingredients.
Baking Instructions:
Step 1: The mixer bowl needs to be filled halfway with 2 cups of warm water and 1 ½ tablespoon of yeast. Stir and set it aside for 5 to 10 minutes. 
Step 2: Then, add the 3 tablespoons of molasses, 1/4 cup of cocoa powder, 2 tablespoons of oil, 2 tablespoons of caraway seeds, and 2.5 cups of all-purpose flour to the yeast mixture. Continue to mix until the dough is stiff.
Step 3: From here, sprinkle the dough with cooking spray and place it in the bowl. The dough should be allowed to rise warm until it doubles in dimensions.
Step 4: Sprinkle the cornmeal on the parchment paper next, roll the dough before wrapping it in parchment paper. Remember to wait 40 minutes for its size to double one more time.
Step 5: Heat the oven to 425 °F. 30 minutes of baking is sufficient to turn the crust into a shade of crispy, golden brown.
#2. Light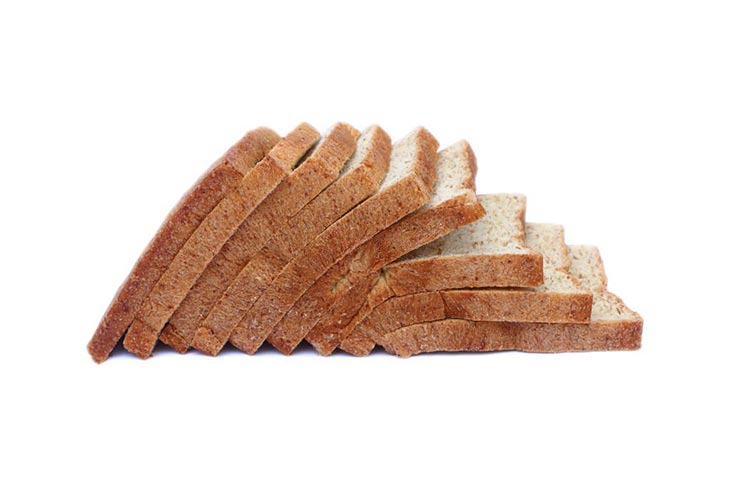 This is another popular type of bread. The fermentation in food processing of dark rye vs light rye is similar in major parts.
The only significant change between them lies in the use of cocoa powders, which darkens the coating color.
Baking Instructions:
Step 1: Combine yeast, golden syrup, and warm water in a mixing basin.
Step 2: In a second basin, add the molasses, salt, butter, caraway, and boiling water. Stir until the ingredients of both basins are well-blended.
Step 3: Add 2 cups of flour to the dough. Knead the dough into a smooth ball before leaving it at a warm temperature.
Step 4: When the dough doubles in size, cut it in halves and roll up each half to make a loaf. Both are then wrapped in a towel and set aside for 35-60 minutes.
Step 5: The last step is to heat them for 30-45 minutes in an oven at 350°F.
#3. Pumpernickel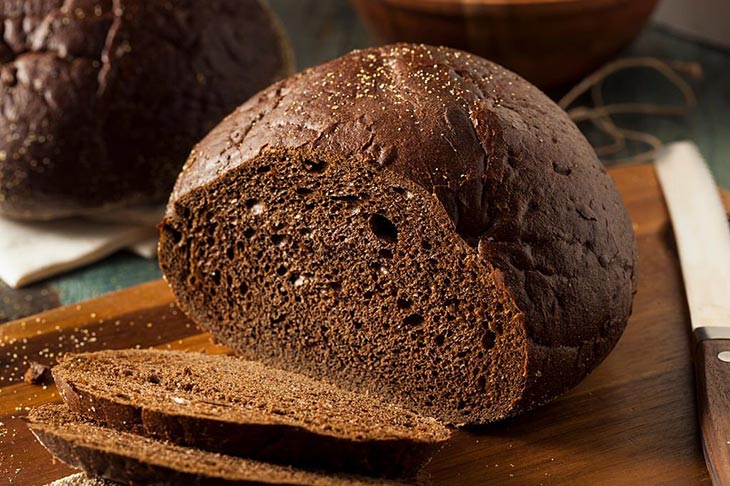 Nutrition is one of the reasons for its extreme popularity: pumpernickel is high in antioxidants and is reported to lower blood sugar levels.
This type of bread shares the same ingredients as those previously mentioned. It also requires milk, dark brown sugar, and unsalted butter.
Baking Instructions:
Step 1: Kick-start the process by blending flour, cornmeal, cocoa powder, and salt in a large mixing bowl. The milk needs to be warmed for about 45 seconds in a separate basin, followed by the addition of brown sugar and yeast.
Step 2: Place the yeast mixture and the molasses in a mixer bowl fitted with a dough hook. Whisk the ingredients at low speed until the creamed butter is absorbed.
Step 3: Roll the dough into a smooth ball, wrap it in plastic, and place it in a greased bowl. The dough is expected to stay at room temperature for around 45 minutes.
Step 4: Discard the plastic and heat the food at 375°F for half an hour. The finished product should be a crusty, dark brown.
#4. Russian Rye Bread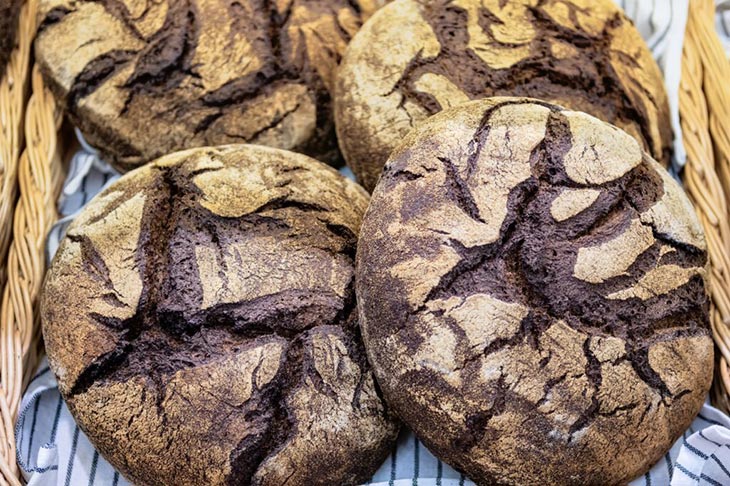 For those wondering, "What is Russian rye bread?", it is a sort of traditional food in Russia that contains no fat calories. The dish is in high demand owing to its light and tangy flavor.
Another upside of Russian bread is the straightforward recipe, which only calls for yeast, warm water, dark corn syrup, dark corn flour, and salt.
Baking Instructions:
Step 1: Add a spoon of salt and 2.5 cups of dark flour to the bowl, then set it aside in the oven.
Step 2: At the 30-minute mark, pour in two additional cups of flour. Remember to swirl the mixture in slow motion after each addition. Later, roll up the dough and leave it to rise in a warm, dry basin.
Step 3: After approximately 2.5 to 3 hours, shape the dough into a loaf. Wrap it securely in plastic and let it rise for 1 more hour.
Step 4:Heat the oven at 350°F and bake for 30 to 35 minutes.
#5. Jewish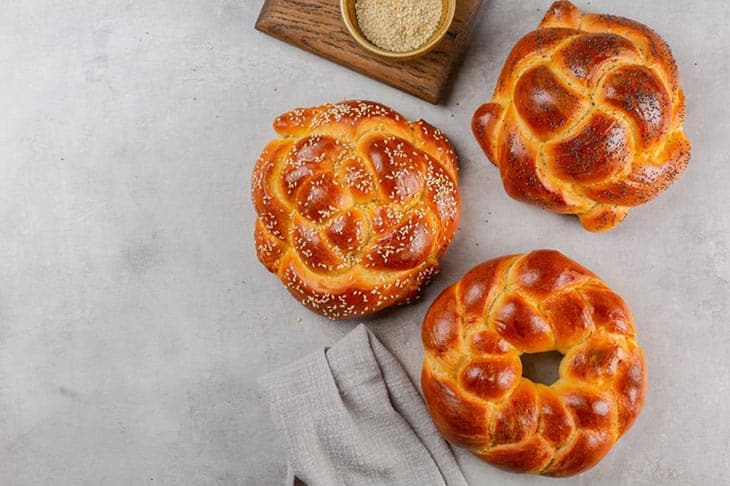 Jewish bread is one of the most common staple foods in Jewish communities. In terms of popularity within their respective cultures, Jewish rye vs Russian rye is quite on par with each other.
The baking formula comprises yeast, sea salt, dark flour, potato flakes, pickle juice, warm water, canola oil, demerara sugar, and caraway seeds.
Baking Instructions:
Step 1: Mix flours, yeast, flakes, sugar, caraway seeds, and sea salt in a sizable bowl.
Whisk them in thorough motions before putting oil, water, and pickle juice into the mixture. Add in the dough and stir until its roughness is sufficient.
Step 2: The bowl then should be enclosed with plastic and set in the oven for 30 minutes. From then on, extract the plastic and ball up the dough.
Lay the ball in an oiled basin. To make sure the dough is coated in oil, keep in mind that it needs to be turned around a few times.
Step 3: Cover the entire bowl in plastic. Let it rise for around 1 hour in a warm area. Then, place the dough in a loaf pan, covered with a kitchen towel. Another 60 minutes is required for it to rise.
Step 4: Warm the oven to 350°F after putting a rack inside. The color will turn golden brown after 35 minutes of heating.
Conclusion
The article has introduced the recipes of the five most common types of rye bread: Dark, Light, Russian, Jewish, and Pumpernickel.
Each type has its respective appeal, catering to a diverse spectrum of preferences. Furthermore, what makes rye bread different is that all the food ingredients are accessible and moderately priced.
It is unsurprising that it will remain a staple dish of Western cuisine among many families. For those who wish to prepare it for their loved ones, now is a great opportunity to attempt these recipes.