Vanilla sugar is a tasty ingredient in baked goods and icings that provides a rich flavor. It can be hard to find at the store, so you may find yourself asking what's the best vanilla sugar substitute?
If you need vanilla sugar for a recipe, there's no need to go to the store because you probably already have all the ingredients in your house.
Vanilla Sugar Substitutes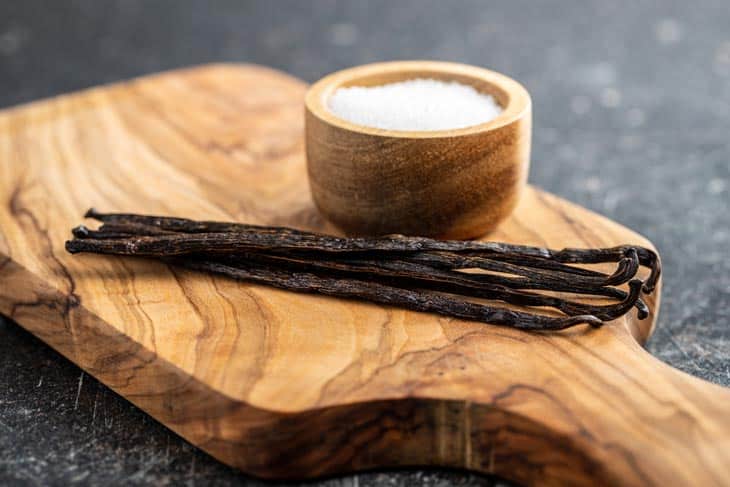 When looking at our list of vanilla sugar substitutes, you will see that there are nine different options, all of which are easy to find and even make. Enjoy!
1. Homemade Vanilla Sugar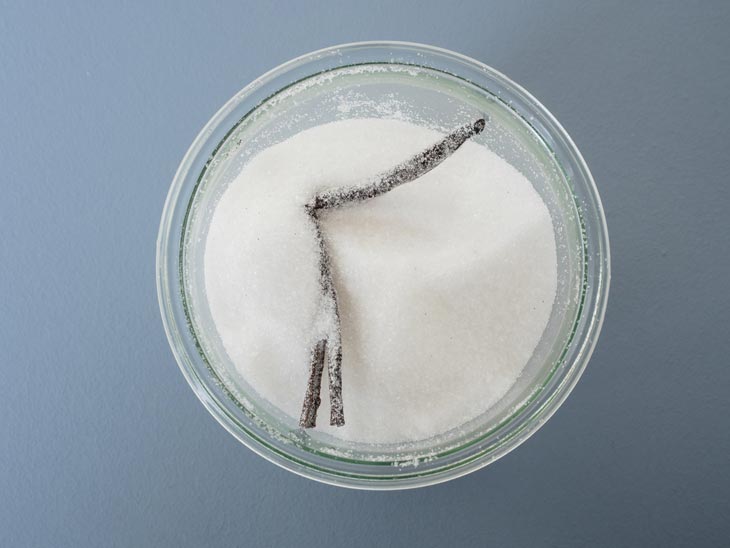 If you can't locate vanilla sugar in the grocery stores, make your own with vanilla beans and regular sugar.
Before making, you should use one vanilla bean for every two cups of standard sugar. Making preparations for the vanilla beans is the first step in making the vanilla sugar.
You have to split the beans lengthwise without cutting them. Next, remove the seeds from the bean and mix them to optimize the texture and color of the seeds. And, place the beans in an airtight container along with the sugar.
Although it isn't always necessary, one bean per container is usually the best formula. Ensure the bean is well submerged in the sugar, then store it in a cold, dark place.
We highly recommend that you wait for 2 to 5 weeks and note that shaking the containers every few days to get your own handmade vanilla sugar with an accurate flavor and texture.
Recipe: Take a look at our Aged Vanilla Sugar Recipe to make some for your pantry today.
2. Vanilla Extract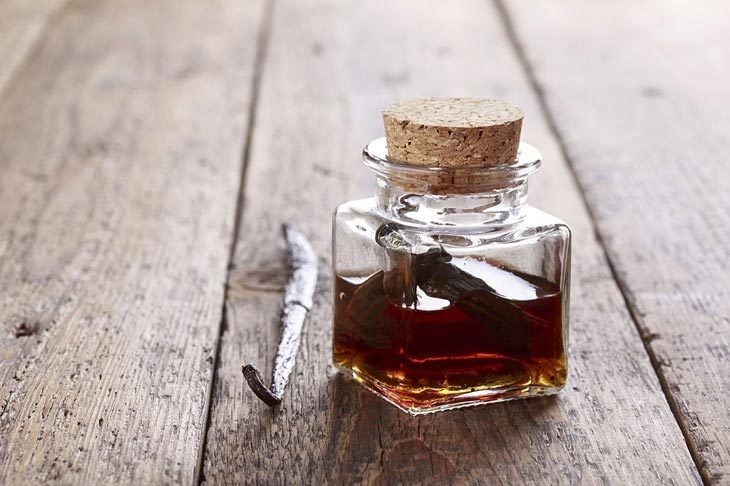 Can you substitute vanilla extract for vanilla sugar? Yes, with white sugar.
This combination works well as a replacement for vanilla sugar, which most people have on hand. The granulated sugar adds sweetness, and the vanilla essence adds a delightful vanilla taste.
For each cup of white sugar, add 1 tsp of the extract. Combine both components with the remainder of the ingredients in your desired recipe. Pure vanilla extract is preferred over imitation because it has a stronger taste.
While it won't flavor exactly like homemade or store-bought vanilla sugar, it'll suffice in most recipes. Overall, you should use natural and elevated extract and sugar to improve the depth of flavor.
3. Vanilla Powder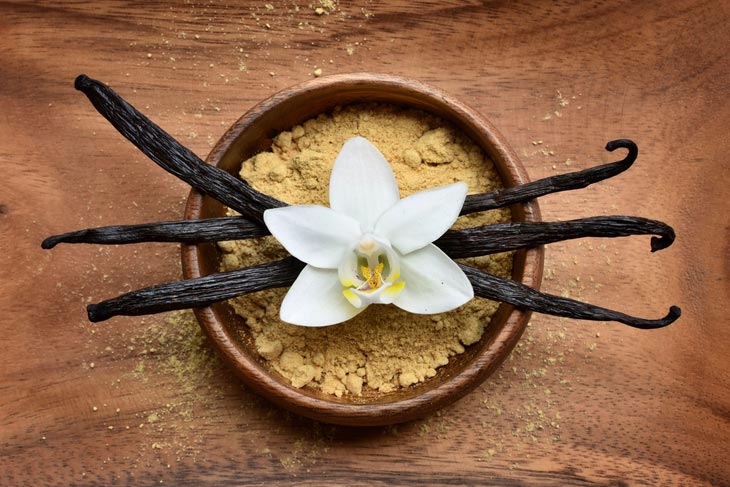 Vanilla powder is the third-best substitute for vanilla sugar in texture and taste. It's made entirely of vanilla beans and will give your baked products a robust, rich flavor.
A vanilla sugar replacement may be made by combining the vanilla powder with granulated sugar. Waffles and crepes, as well as homemade baked goods, benefit from it.
While it isn't the finest finishing sugar, it does perform nicely in dishes when cooked or baked.
You can add two tablespoons of vanilla powder for every cup of granulated sugar to cook or bake your favorite cookie recipe.
4. Regular Sugar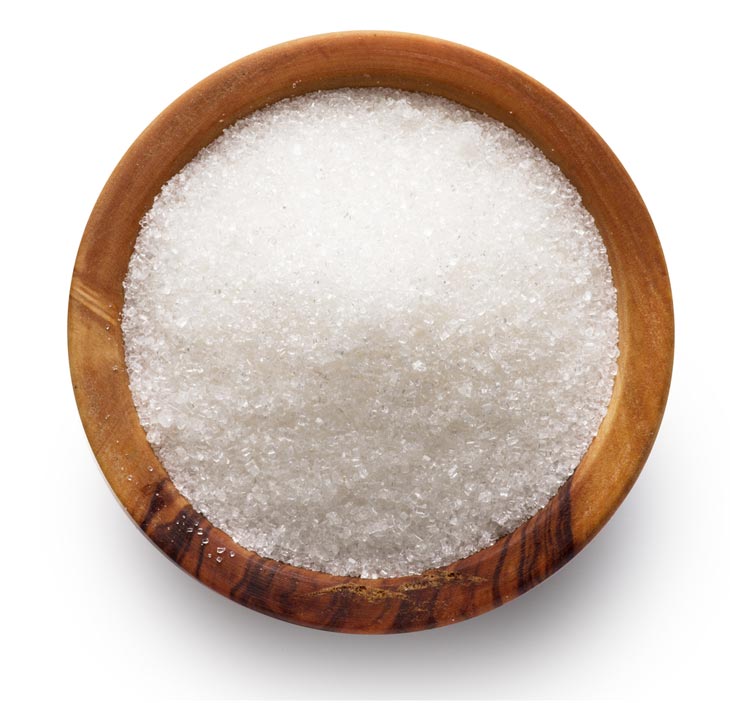 Regular sugar is another technique to replace vanilla sugar in your cuisine that is commonly seen in our home. Sugar cane is used to make it. It is presently purified and transformed into crystals.
It's a frequent component in baked products, cookie dough, cakes, and as a topping.
You may use equal amounts of the substitute in practically any recipe. Keep in mind that the daily intake of sugar could not exceed 76.7g, according to Healthline.
It is obvious that vanilla sugar is made by steeping regular sugar in vanilla extract for a long time.
That gives the sugar granules a deep vanilla taste. So if you have the extract on hand, give this mix a try to bring out a closer substitution.
5. Icing Sugar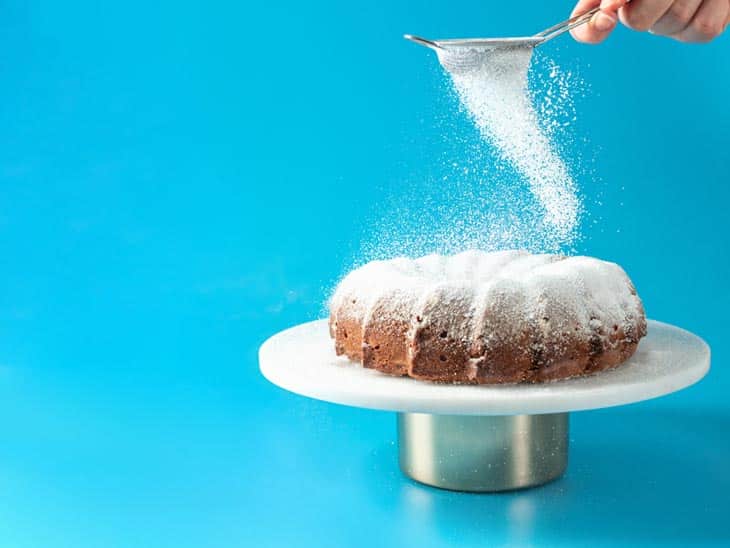 Icing sugar is among the fantastic substitutes for vanilla sugar. This sort of sugar does not include grains and is always in the form of an exceedingly fine, pure white powder similar to flour.
Icing sugar is a baking ingredient produced from pureed white sugar and a little cornstarch to prevent the sugar from getting lumpy and sticky during the grinding process.
As the name implies, it's used in desserts, beverages, pastries, and cakes. It has a pleasant and attractive appearance as well as a delicious taste.
Because they are fairly similar and offer a comparable effect, you may use them in most recipes that call for vanilla sugar.
6. Coconut Sugar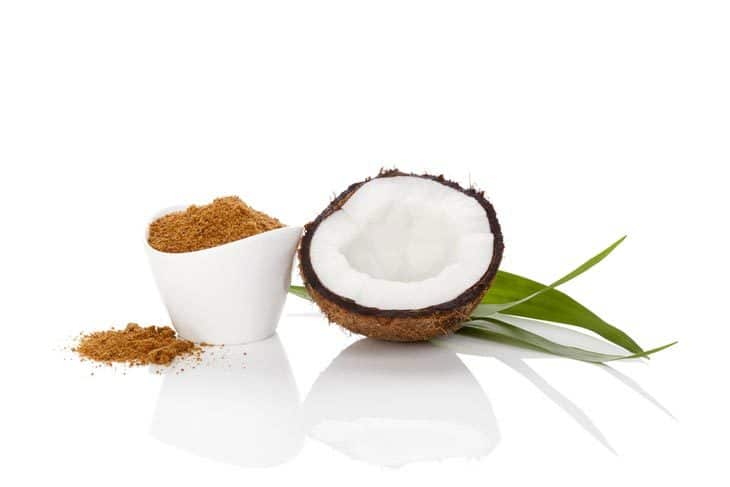 Coconut sugar has a gentle sweetness similar to brown sugar but with a tinge of caramel. This type is a sweet and mild sugar made from the wax and pistil of the coconut palm trees.
Because this ingredient does not have to go through much processing, the color, sweetness, and flavoring are all-natural tastes.
Thanks to this, many individuals use coconut sugar instead of white sugar.
Likewise, it may now also be used to replace vanilla sugar. Coconut sugar is also high in essential vitamins and minerals, making it a nutritious option. Almost any recipe that asks for vanilla sugar may be substituted 1:1.
7. Brown Sugar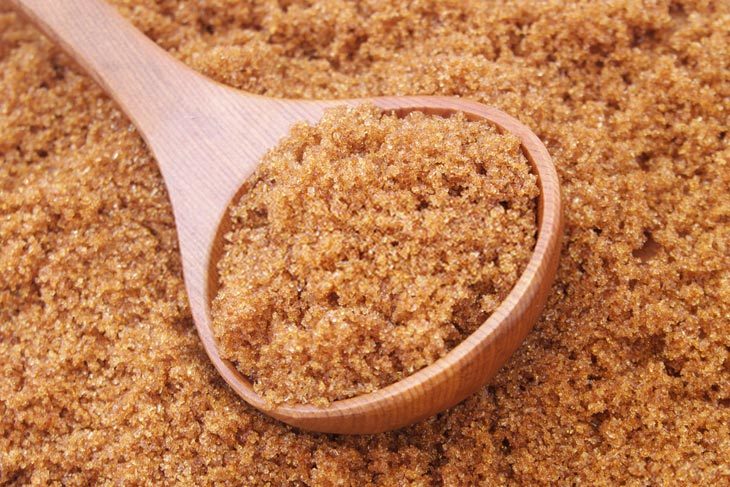 Brown sugar is also known as yellow sugar and raw sugar. This sugar, refined or unrefined, has a sweet and distinct cane flavor. Dark brown sugar and light brown sugar are the two varieties.
The brown sugar gets its color from the existence of molasses. Because of the molasses, it has a caramel hint.
You also may utilize it to enhance the flavor of beverages, savory meals, sweet dishes, teas, cakes, and other foods.
You can see brown sugar used in place of vanilla sugar in many recipe books. The sweetness is nearly the same, and brown sugar will not alter the consistency of your baked items.
8. Palm Sugar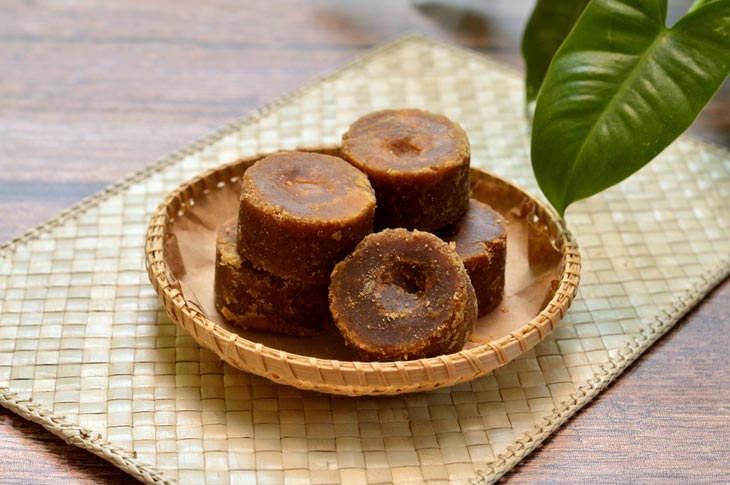 Palm sugar is manufactured from the sap of the palm tree. This ingredient is typically brown and is commonly used to make round cakes.
When it comes to the taste of this form of sugar, it has a distinct cold sweet flavor with a lovely scent and occasionally a mild sour flavor.
Palm sugar is widely used in cooking and baking as a healthy sugar.
While it may not have the same flavor and aroma as vanilla sugar, it still adds depth to the flavor of your dish.
One cup of vanilla sugar equals one cup of palm sugar. So if you're making any recipes that call for vanilla sugar, use that amount to ensure your meals' taste.
9. Maple Syrup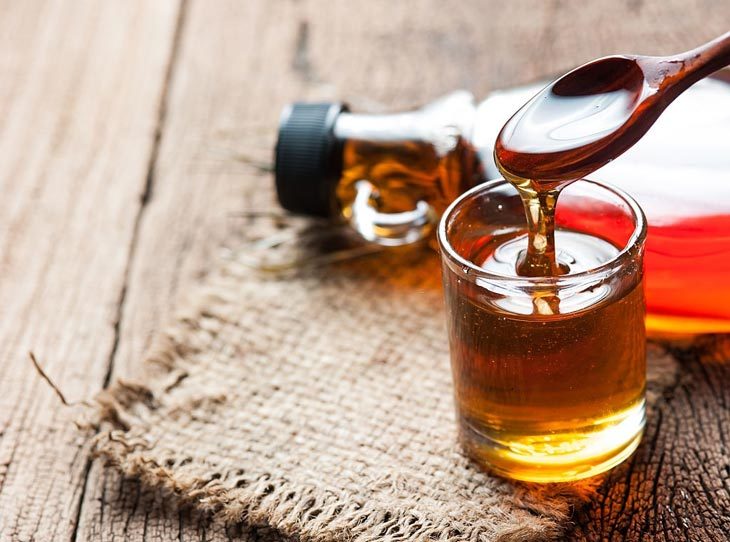 Maple syrup is the last vanilla sugar alternative we would suggest. This syrup isn't the ideal option in most circumstances, but it's easily available.
In fact, maple syrup has a particular taste in your meal, far more than vanilla sugar or caramel. It's especially handy in vanilla bean waffles recipes, which call for vanilla as the predominant flavor.
Maple syrup's rich, sweet flavor pairs well with various other flavors, and the results are delicious poured over the top of a baked dish.
This syrup is also an ideal alternative for turbinado sugar to decorate the tops of baked dishes.
FAQs
What Is The Difference Between Vanilla Sugar And Regular Sugar?
As you know, white sugar, or granulated sugar, is another name for regular sugar. All the natural molasses has been removed from the sugar.
Vanilla sugar differs from normal sugar in that it is steeped in vanilla for a long period, keeping its granular texture while taking on the vanilla flavor.
Can You Use Vanilla Extract In Place Of Vanilla Sugar?
As previously stated, you may use vanilla extract and vanilla sugar interchangeably in most recipes.
You can use one teaspoon of vanilla extract in recipes that require the other for a vanilla sugar to vanilla extract conversion.
What Is The Best Substitute For Vanilla Sugar In Coffee?
You can use conventional granulated sugar in coffee or baking. Brown sugar can be used instead of white sugar, although the molasses tones may dominate the vanilla flavor.
What Can Be Substituted For 1 Packet Of Vanilla Sugar?
Vanilla sugar comes in little sachets of around 4 grams. That implies you may replace a packet of vanilla sugar with 4 grams of white sugar, a dab of vanilla essence, or a bit of vanilla syrup.
You may also replace one packet of vanilla sugar with a tbsp of maple syrup.
Recap
After reading, we hope this vanilla sugar alternatives list was helpful. Brown sugar, ordinary sugar, maple syrup, and other sugar substitutes will work just as well to simulate the flavor of vanilla sugar.