The 2 Best Vegetable Soups Without Tomatoes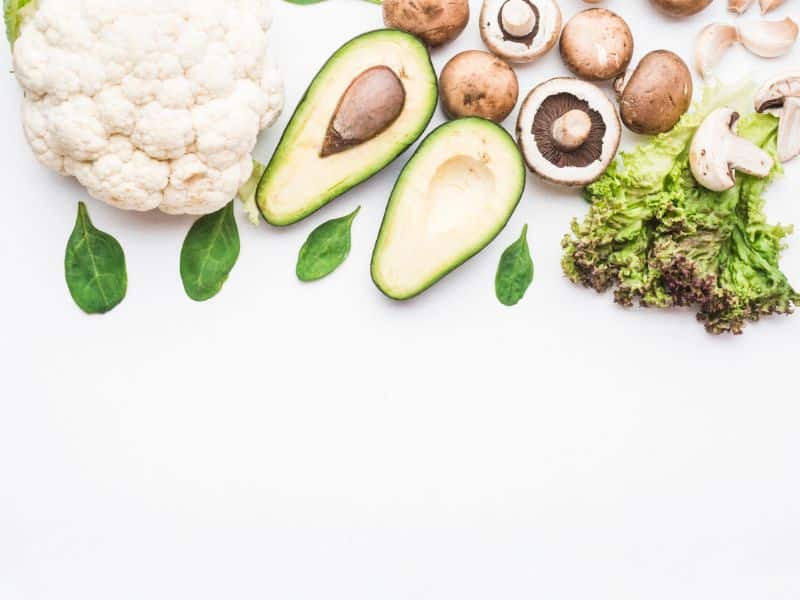 If you are looking for a veggie soup without tomatoes, then you are in luck! Both of these soups are full of fresh veggies and have a wonderful flavor that you'll love.
Scroll down to find two of the best vegetable soup recipes without tomatoes!
Thai Coconut Curry Soup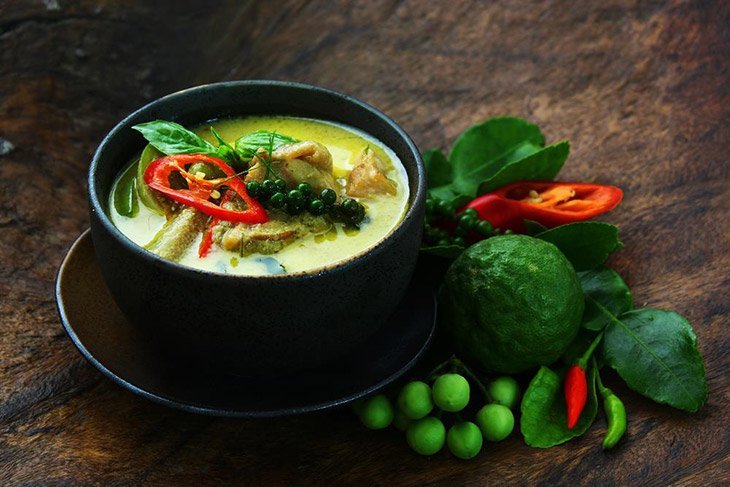 The first vegetable soup recipe is a Thai Coconut Curry Soup. This is a creamy-textured coconut curry soup that's filled with plenty of fresh veggies. If vegetable soup and no tomatoes are your requirements, this soup fits that perfectly.
It has a Thai influenced flavor, thanks to the unique ingredients I've decided to use for this soup: lemongrass, curry, cilantro, and ginger.
Ingredients
Aromatics
1 Tablespoon of coconut oil
1 medium yellow onion (It'll be diced into small squares)
1 Tablespoon of curry powder
2 Tablespoon of red curry paste
½ teaspoon of turmeric
Three garlic cloves (Mince them for use)
1 Tablespoon of fresh ginger (Mince it for use)
½ Tablespoon of lemongrass paste
Veggies
One small carrot (It needs to be thinly peeled and half-chopped)
One red bell pepper (dice them later)
10 oz of white mushrooms (slice them up!)
3 oz of snow peas and then cut them in half diagonally
Broth
8 Cups of veggie broth
214 oz of canned full-fat coconut milk
3 Tablespoon of brown sugar
1 Tablespoon of Worcestershire sauce
1 Tablespoon of soy sauce
½ Teaspoon of red pepper (You'll crush them up). (gochugaru can be substituted)
½ Tablespoon of miso paste
Final Ingredients
20 oz of firm tofu (drain and dice them up!)
Two limes (Get their juices)
A handful of spinach
½ cup of cilantro (chop them for use)
Two green onions (slice them thinly)
How To Make It?
Prepare a big soup pot by heating coconut oil over your medium heat. Add all the aromatic ingredients and then sauté until the onions start to become brown for 5 minutes.
Around that time, chop up the veggies and add them to the pot. Start to saute until you see the carrots starting to soften a bit, for 8 – 10 minutes.
Remember what your broth ingredients are? Then in the next step, add all of them to the pot, except for the miso paste (Here's how to make Miso Paste at home).
Take a little cup and add ½ cup of the hot broth to stir in the miso paste until they're dissolved. Add to the pot and stir for the perfect combination.
Turn the heat to medium flame and enable it to cook for 5 minutes more, but do not let it boil. Once getting heated, turn the flame to low and add the final ingredients. Next, cool for a duration that is long enough to heat your tofu.
Now, you've got the fantastic vegetable soup without tomato.
Vegetable Soup With Butternut Squash
Now check out this recipe with butternut squash, but what does a butternut squash taste like? We've got an article providing you with information about this vegetable in case you're interested!
Well, everyone would have a love or hate relationship with it for sure, but this vegetable soup without tomato but only squash would be the best, at least for my family.
Just feel it when it comes to the taste, it's charmingly sweet and kind of like the mixture of sweet potato and pumpkin.
The only difference here is the butternut squash is softer in texture. And we can freely taste it with many savory dishes.
This type of soup won't need a pan but only a medium pot to make, and guess what? You will certainly yearn for the veggies the whole day and night.
It's pretty delicious that I can't even describe it by words. Super easy – amazingly delicious – nutritious are properly the exact words to depict the soup.
Take a look at what ingredients I am going to use for this charming soup:
Ingredients
1 Tablespoon of olive oil
1 ½ Cups of celery (Dice them for cooking)
1 Bell pepper (They must be diced)
½ Cup of green onions (dice them!)
5 Garlic cloves (They're minced, guys)
1 Teaspoon of salt
2 Teaspoon of Italian seasoning
7 Cups of water
¼ Teaspoon of ground black pepper
2 cups of butternut squash, all peeled and cubed
One 15oz can of white beansOne 15oz can of green beans
1 Cup of sweet corn
1 Teaspoon of balsamic vinegar
3 Tablespoon of mint, all chopped finely
1 – 2 big handfuls of spinach
1 Tablespoon of thyme leaves for decoration
8 Cups of veggie broth
Using the canned green beans, in my opinion, is just as good as fresh beans. But it's fine if you choose another one, just use whatever you like!
How To Make It?
Heat the oil in a soup pot, add your prepared celery, bell pepper, and green onions. Stir them over the medium flame, covered, for 5 minutes. Next, open the lid and keep cooking for five more minutes.
Add the garlic, salt, and Italian seasoning to the pot and constantly stir for one minute until you feel it fragrant.
Subsequently, add water, veggie broth, black pepper and bring it to a boil. Try to turn down to low and continue simmering for 15 minutes (if you use a pressure cooker, do it only for 5 minutes).
Finally, turn off the heat and add vinegar, mint, spinach to stir them together. Ensure your spinach wilt in the pot, and then you can serve the soup with some fresh thyme for the best flavor.
However, if you don't have thyme, choose the substitutes, instead!
After 15 minutes, it's time to add the squash and start simmering for more than 10 minutes before covering it. Next, add the green and white beans and cook over a low flame for a couple of minutes.
Conclusion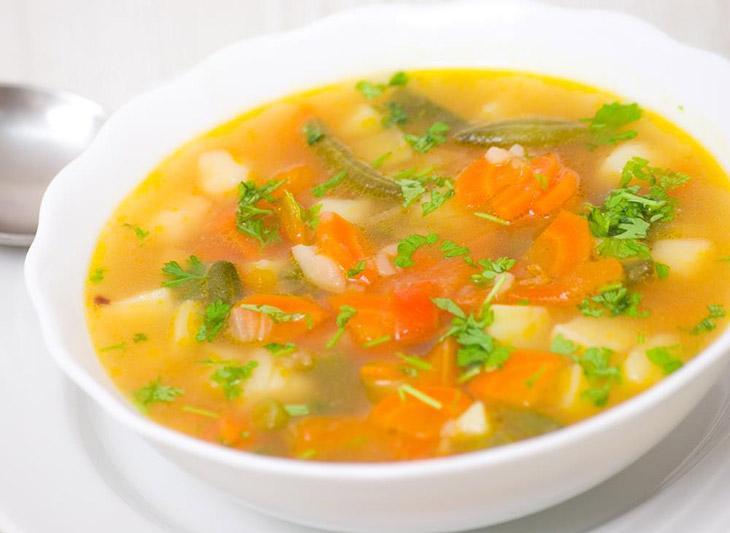 I can feel the instant happiness after finding my best vegetable soup without tomato recipes that I've just shared!
My husband will stare back at me with all the love after seeing these tasty and hearty looking soups – I knew it, for sure!
They're by far my proudly dishes and comfort soups without having to use tomatoes. Now it's your turn, make them on your own if you like to go for the veggie-heavy soup!