6 Delicious Leftover Rice Recipes At Home
As a home cook, you have been here. The family gathered together, had their meal and dinner was over. When you go back to the kitchen, you realize you may have made more food than you intended.
Are you looking for ways to use leftover rice and getting hard to find the answer?
Asking yourself, "What can I do with leftover fried rice?" Will you throw the remaining leftover food away? or you will reheat the fried rice for using again?
It can get a little frustrating having so much leftover food and not having an idea of what to do with it.
While some meals do not leave room for a second helping after storage, others will only need proper storage and reheating methods.
Fortunately, a few meals like your leftover rice can take an entirely new form if used together with different recipes.
6 Effective Ways To Use Leftover Rice
Here are some recipes to make alongside your leftover rice: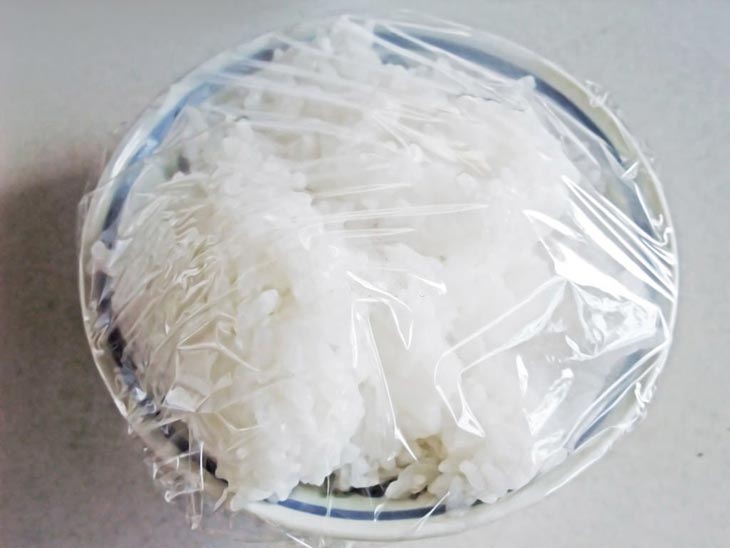 #1. Use Your Leftover Rice to Soup Something Spicy
Adding spicy seasonings and sauces can change a bland leftover meal into your favorite rice combination.
While not everyone has the energy to make a second meal repeatedly, all you need is an excellent leftover meal mixed with something spicy.
Ensure you find something that goes well with your rice so that your taste buds are aroused. Pair your dish with something neutral, like your leftover rice.
While looking for a good spice, you may want to use Capsaicin. The recipe ensures that your rice does not just have the taste you are looking for, but the aroma is also fulfilling.
The starchiness of your rice ensures you have both a hot and spicy meal.
#2. Make Fried Rice
While not all meals can come out better as a fried meal after being left as a leftover, rice is an exception. Your family has left so much rice untouched, and you wonder what to do.
Look for available fried rice recipes that go well with leftover food like your rice, other than cooking everything again. Some meals made from leftover rice are easier to make and require less effort.
To make your fried rice a fantastic meal in a few days to come, ensure that you keep it for some time in the refrigerator.
You will later be having a delicious meal with a crispy texture. Whether your available recipes are shrimp, chicken, or just plain vegetables, using the same with your leftover rice will give you the best-fried rice.
#3. Stir your Leftover Rice in a Soup
Are you still asking yourself, 'what can I do with leftover rice?' It is still so much you can do. Prepare your favorite soup, hot and spicy and stir your leftover rice into the soup.
The good thing about soups is their versatility in style and ingredients.
If you are looking for a meal that will warm both your stomach and soul, your leftover rice is the solution here. Get your meat-based soup and add the rice for a lifetime feast.
#4. Serve Your Leftover Rice as a Sweet Dessert
If you think sweet desserts are just about fruits and ice cream, you have a new idea. Reheat your leftover rice within the recommended temperature ranges and garnish it with great spice. Serve it when still hot as a dessert.
An alternative is making your leftover rice a pudding. Here, you will require such little effort but have such a great meal.
To complete your rice pudding, have the right ingredients, as most of what you need is already in your kitchen.
If only you follow the correct procedure and use the recommended recipes, your family will be left wowed.
#5. Turn Your Leftover Rice into an Italian Appetizer
Most Italian dishes are prepared in a familiar way to most Americans. In Italy, you will find very famous deep-fried balls.
While there are so many ways you can prepare these balls, the taste you get from mixing the same with your leftover rice is out of this world.
#6. Create Some Rice Cakes from your Leftovers
Did you ever think that you could craft some rice cakes from your leftover rice?
Some cultures utilize leftover rice by grinding it into rice flour and making bread or cakes from them. You, too, can incorporate this idea.
Turning your leftover rice into flour is not a simple task. However, you can learn a few ways to quickly grind your rice without necessarily going through the very long route.
Other recipes will guide you into quickly making a paste from your leftover rice. However you choose to do it, you can come up with very delicious rice cakes.
Conclusion
If you are still asking yourself, 'What can I do with leftover fried rice?' Your leftover rice is not necessarily a bad thing after all. It is not a waste of your efforts or your food.
Instead, you can use what has been left over to make new recipes and new delicious meals that you will enjoy.
Try incorporating a few of the above as you learn more ways to make meals from your leftovers. Ensure to properly reheat the fried rice stored in a refrigerator.