Delicious Wegmans Basting Oil Recipes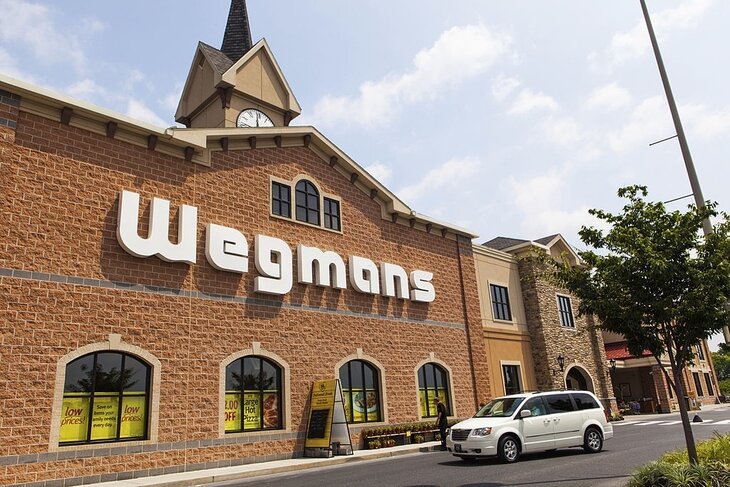 Besides the top oils used in the culinary world like coconut oil, peanut oil, canola oil, etc. basting oil has usually been a favorite in cooking for numerous reasons, particularly its health benefits.
Among the basting oil market, Wegmans is one of the most popular brands.
In this post, let's dive deep into some Wegmans basting oil recipes to help you find out some more ideas for cooking!
What Should You Know About Wegmans Basting Oil?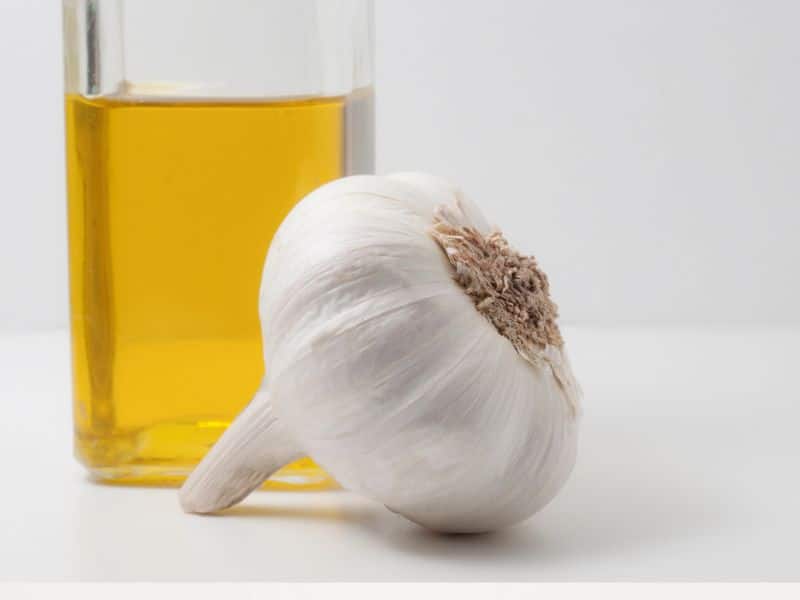 What Is Basting Oil?
Basting oil, also called infused olive oil, is a new type of oil made by mixing "marinade" olive oil with herbs and garlic (fresh or dried are both acceptable).
It's easy to create a portion of DIY basting oil at home. Just google the keyword "how to make basting oil" and there are tons of guidelines for you. 
In terms of taste, the oil works well in marinating meat and vegetables as well as adding the savor to bread and bruschetta.
Wegmans Basting Oil Recipe
Grilled Steak With Salt And Black Pepper
The first recipe we want to introduce is Grilled steak. We prefer using it with as least seasonings as possible, so let's just take it easy in the beef preparation process.
After washing the meat, what you need to do is divide it into small pieces, dry out the water, and add salt and black pepper.
There is no specific portion for this recipe, just season the food mildly based on your flavor, and you are good to go.
The second step is to pour a generous amount of basting oil over steaks. If you want a bolder taste, put the steak in a freezer bag and let it marinate overnight in the refrigerator.
Then, it's grilling time! Depending on the steak's size, the time required is various, but averagely, it may take around 10 to 20 minutes.
In this step, we suggest you flip only once for a tender steak! Wait until it is well cooked, and take the steak out to serve. You can also add more basting oil directly to the food while eating to raise the flavor.
Butterflied Chicken Breast
Like the steak recipe above, it is better to reduce the seasonings as little as possible since we want to enjoy the authentic taste of the food. So, let's start with washing and dividing the poultry into small pieces.
Later, season it with salt and black pepper and coat each side with Wegmans Basting Oil to marinade.
Thirdly, grill the butterflied breast for approximately 20 to 25 minutes until completely cooked. If you want to cook faster, slice breasts into smaller pieces.
Finally, pour more basting oil over the food before serving if you love tasting the tender meat.
Shrimp Skewered With Fresh Rosemary
With the mild savory taste and unfavorable fragrance, the basting oil can complement shrimp's flavor to create a tasty dish.
Like other Wegmans' recipes above, we firstly start by preparing the shrimp. However, for this recipe, we advise you to take out the shrimp shells so that basting oil can absorb directly into the shrimp's texture.
After washing and slicing, season it with salt and black peppers. Then, you skew the food in a small stick with additional rosemary to boost the aroma. 
Next, grill it for 3 – 5 minutes until done. Take it out and enjoy your meal!
Veggies BBQ
The great thing about basting oil is that it can work well with both non-vegan and vegan food; therefore, you can still use the basting oil in your cooking if you are a vegan.
We recommend you try the basic vegetables recipe with basting oil: veggies BBQ.
It doesn't take time to prepare this Wegmans veggies recipe. Just choose some of your favorite vegetables, wash them carefully, and put them in a stick.
Secondly, dip it in basting oil and grill until completely cooked.
Finally, take it out and enjoy it. Typically, the veggies BBQ can be used as a great appetizer.
However, the veggies are easily flammable, so you have to carefully control the heat while cooking.
Tilapia Al Forno With Seasoned Tomato Sauce
This Wegmans basting oil recipe is a great choice for fish-eating lovers. Tilapia, famous for its mild flavor, tender texture, and least fishy smell, can be found in any store at a low price.
Applying tomato sauce, basting oil with this mild fish can create a mouth-watering dish that can satisfy even the pickiest eaters.
Differentiated from the recipe above, this dish requires complicated preparation steps. You must carefully cut unnecessary parts and wash the fish, then season it with salt, soy sauce (if needed), and black pepper.
The next step is to place tilapia on a sheet and preheat the oven. Mix basting oil and panko in a small bowl, then coat the tilapia with the mixture.
With the mixture given, bake the tilapia in about 8 minutes until the temperature reaches 130 Fahrenheit degrees.
Finally, remove the dish, let it rest for 2 minutes, and pour tomato sauce over the tilapia. Your dish is ready to serve now.
Broccoli & Spinach Gratin
If your children hate eating vegetables because of its bland taste, then this Broccoli & Spinach Gratin recipe is a great "lifesaver" for you.
To cook the dish, you should buy broccoli and baby spinach, wash them carefully, and cut into small pieces. Next, steam them until the food is fully cooked.
The other ingredients you must have are (about) 1 cup of breadcrumbs, alfredo sauce, and half a mozzarella cheese. Finally, a tablespoon of Wegmans basting oil to balance the taste of the dish.
After having all ingredients, now let's start making the dish. First, you turn on the oven and preheat to 350 degrees.
Then, add broccoli and spinach, which was seasoned with salt, pepper, to a mixing bowl, and mix with breadcrumbs and sauce. In another bowl, make the topping by combining remaining crumbs and basting oil.
The next step is to grease the baking dish with basting oil, add the vegetable-cheese mixture, and put it into the oven. After 40 minutes of baking, remove the baking dish from the oven, garnish with topping.
Baking it again in the next 15 minutes, or until the topping turns light golden brown. And your food is ready to serve.
Salsa Verde Chicken Al Forno
This chicken salsa recipe is quite distinctive from others listed above because it is adapted from a signature Spanish food – salsa. To cook a Salsa Verde Chicken Al Forno dish, let's start with preparing ingredients.
Here is all you need: (about) 4 skinless chicken breasts, 2 spoons of Wegmans basting oil, half a cup of panko bread crumbs, and 4 tablespoons of green salsa (salsa verde).
Last but not least, you have to prepare the seasonings, including black pepper and salt.
Having all the necessary food to cook, now you can start preheating the oven to 450 Fahrenheit degrees. Then, spray the baking sheet and place the chicken on it. Season the food with salt and pepper as your favor.
On a separate shallow mixing bowl, mix the panko bread crumbs with basting oil. Next, spread a tablespoon of green salsa on each chicken breast. The next step is to coat each breast with the panko mixture.
Finally, put the chicken breasts into the oven and bake about 20 to 25 minutes until the temperature reaches 165 Fahrenheit degrees.