What Do Ants Taste Like? The Secret You Must Know!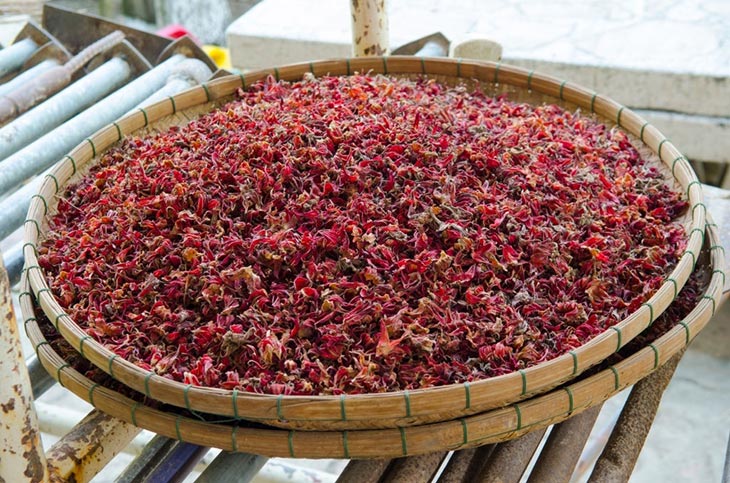 Have you ever come across exotic eating habits where humans eat such "weird food", like ants? Do you wonder how it would be to eat ants? 
If you have the same question as us, "What do ants taste like?" Let's go through this article to find out this unique secret!
Why Do People Eat Ants?
Are ants edible? The answer is yes. It is uneasy to understand why people eat ants, the animal we see crawling on our house's floor every day. Contrary to popular belief, ants are edible, and there are more advantages than what you can think of when eating ants.
According to scientists, ants have a high amount of protein and fat depending on each ant's species. One ant consists of 40-45% of the protein in its body, and the fat nutritional value ranges from 42 to 50%, which is an unexpectedly high number. In red meat or even white meat, a large nutritional proportion like this is extremely rare. 
So, with such impressive numbers of nutritional value, ants are welcomed to be eaten by people in specific areas with the hopes of gaining more healthy protein and fat.
Other than protein and fat, ants also have healthy minerals inside their bodies that have been essential for humans, including zinc, copper, iron, potassium, magnesium, and phosphorus.
Moreover, scientists who study insects have revealed that eating ants can cure cancer due to the powerful antioxidants found in this insect. With that being said, eating ants has been practiced in many regions of the world besides the US because of the closed mindset. 
It's like eating a garlic clove. Although it tastes bad, it is good for our health. From this moment on, let's consider ants as food, an edible protein source, and we can pleasantly find out "How do ants taste?".
What Do Ants Taste Like?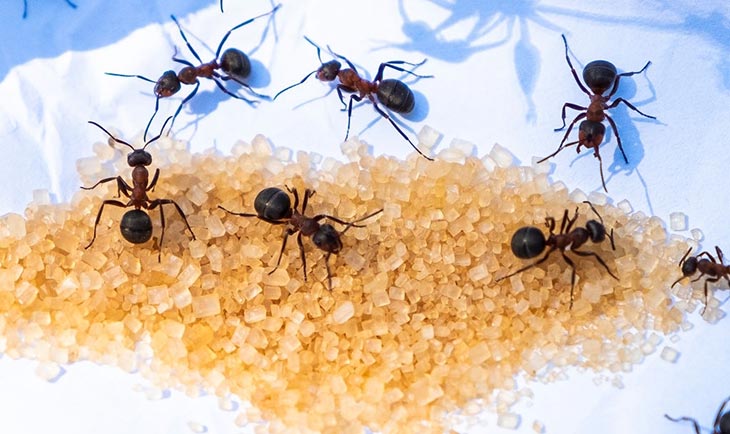 To describe ants' taste, we can say "acidity sour," like when you taste the raw lemon. Scientists can prove the sourness coming from ants. As ants gathered in a whole pack, they started to be frightening, and that emotion caused their bodies to secrete a vinegar-like taste.
However, some kinds of ants do not have that behavior. They don't get frightened easily, so they don't have the sour taste as usual. Instead, they tend to be bitter, nutty, and rough in flavor, which is not completely pleasant to eat.
So, are all ants edible? If you are wondering how we can describe the taste of ants since they are so small, the answer is ant-eating usually refers to eating big ants, not the ants you randomly see every day in your house.
One fact you should know is that there are many kinds of ants worldwide, and each region will have different ants that inhabit that region. According to Girl Meets Bugs, who answers, "Why are ants spicy?" ant's tastes vary since there are too many kinds of them. The flavor of cooked ants can switch from pistachio-like to pork-like in a minute.
For example, in the hot Columbia of South America, the ants are big, and they can be roasted to eat as snacks, which are crunchy and sour in flavor. There are queen ants who have more fat than normal ants. These ants are said to improve libido in humans, and with tasty, crunchy spice, they are preferred in the ant-eating community in South America.
Another kind of edible ant is ant larvae. These ants, on the other hand, don't have the typical ant-sour taste. Instead, they are crunchy and bitey when roasted or grilled like fried ants.
You can find this kind of ant in humid areas in the forest or under rock's clumps. Then there is a different kind of ant that has a different flavor to experience with. Amazonian saúva ants, discovered by Chef Bryan Voltaggio, have a flavor resembling lemongrass.
So, how to eat ants? We understand that eating a direct, straightforward insect may be a difficult mission for entomophagous rookies. That's why, to try this exotic experience, you can always alter the flavor of ants by using spices and seasonings to overlap it so that you won't think much about what you are eating.
Is it Safe To Eat Ants?
Are ants good to eat? Contrary to your belief, eating insects has been a part of Western culture. For a quarter of the world's population, the eating insect culture has had a long history of being practiced and settled, so eating ants is not the biggest news in the world.
As we have mentioned before, eating ants is safe since ants give humans a lot of nutritional value inside their tiny bodies. Ants have less fat, protein, and important minerals to nutrient a human's health. Furthermore, there has not been any record of humans dying while eating ants or any other insects.
Once you have the mindset of normalizing eating ants, we sure you will do fine in this new experience. A very close example to make you feel more comfortable is that eating shrimp or lobster is an updated eating insect methodology.
If you enjoy this seafood much, why won't you give yourself a chance to try out these friendly insects instead of questioning, "Do people eat ants"?
One way you can easily access this eating behavior is by combining insects with different seasonings and sub food to make you not too pressured about what you are eating. An interesting fact about insect-eating is that you can taste the way you want with the proper seasoning.
Let's imagine ants are just like a food base with no flavor, and with your smart cooking skill, you can change it into a familiar dish that you can eat without any fear or hesitation.
With small steps beginning like this, you will eventually have the courage to enjoy ants in their real shape and real flavor – and that is such a fun and intriguing story to tell!