What Does Butternut Squash Taste Like?
Many people haven't tried butternut squash before and don't know how it tastes. You're in luck with this post if you've ever wondered what Butternut Squash tastes like.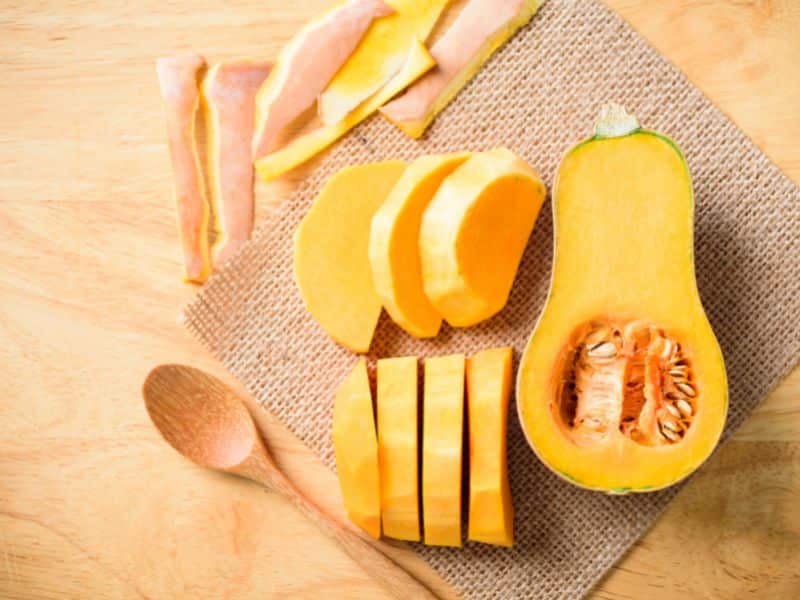 What Does Butternut Squash Taste Like?
This squash has a sweet taste, which is very similar to pumpkin and a sweet potato mixture.
Butternut squash tastes sweet, nutty delicious. On the other hand, some people think that it tastes like a mix of turnip and carrot. Occasionally, it is compared with butterscotch, which made in confectionery with the main ingredients being butter and brown sugar.
For instance, its flavor is particularly the same as sweet potatoes when in purées, or as a pumpkin but a little sweeter. Butternut squash is also easier to work with than pumpkin.
Butternut squash does not have as many strings as pumpkin, which is great when it is turned into an ingredient in purées and soups.
Furthermore, it tastes delicious with the aromatic spices and herbs, such as tarragon, cinnamon, and its substitutes are perfectly matched.
What Makes Butternut Squash Special?
Abundant Nutrition
Butternut squash has the shape of a pear, very few seeds, bright-orange flesh, and a smooth cream-colored exterior.
This vegetable is extremely nutritious. Abundant vitamins A and C are contained in its flesh.
These vitamins create a naturally sweet taste that is much better when roasted. Its seeds are full of heart-healthy fats and protein.
Moreover, there are various ways to cook this appetizing seasonal squash such as roasting, baking, in stews, in puree, in soups or an extra sweet to some hearty winter dishes.
Improve Your Health
Squash has a great effect on prevention of cold and weight loss as well.
Another benefit of butternut squash is that it can help people with diabetes and regulate blood sugar.
The more you eat this squash, the more you prevent yourself from cancer. That results from its high level of anti-inflammatory and antioxidants compounds.
Like other members of Cucurbita fruit family, butternut squash is rich in vital nutrients.
In fact, butternut squash contains an adequate amount of vitamin A, more than 50% amount of suggested vitamin C intake and other some vitamins and minerals in the surprising list.
About 7 ounces of this fruit contains more or less than 82 calories and just 0.007 ounces of fat.
One of its most popular features is the high level of the antioxidant load whose main functions are decreasing inflammation, boosting the immune system and preventing numerous diseases.
Despite it basically being fruit, its role is much like a vegetable in food preparation.
You may find arranging a hard-shelled butternut squash intimidating, it is not necessary to be, nevertheless. Follow my step-by-step instructions; you will find what you need.
How to Peel and Seed It?
Because of butternut squash's thick and tough skin, an extremely sharp knife or a durable vegetable peeler is necessary. Understanding the steps carefully will make the job easy.
Step 1:
Cut off the end of the stem
Horizontally cut it into two pieces
Step 2:
Remove the fibrous flesh and seeds with a spoon
Peel its skin from its neck
Peel the round base
Step 3:
Separate it into two
Cut it in voluntary pieces
What Is the Best Way to Cook a Butternut Squash?
This has raised debates for a long time. However, it is relatively simple.
There are 5 best ways to cook a butternut squash. They are cooking whole in the microwave, roasting, baking, steam-baking and peeling then boiling.
In my opinion, I love my butternut squash oven-roasted. I have found the best way to cook it.
I cut it into cubes, drizzle with my preferred oil (olive oil), roast it at 180 Degrees for 40 minutes, then I sprinkle a diced ginger and garlic mixture. Finally, I roast it for 10 to 15 minutes.
There are also many other ways to cook butternut squash. For example.
You boil it (best for curry), mash it then cut it into pieces and grill; you can enjoy it with some rice or pasta.
How To Choose Butternut Squash?
Butternut squash is a seasonal fruit. If you want to buy ripe local squash, the time from September to late October is the best time.
You should pick a solid beige-colored butternut squash, having no bruises or deep cuts.
The squash you choose should be heavy, without brown punctures or patches because they can contain mold and bacteria.
You can keep butternut squash in the dark and cold area of your kitchen for about a few weeks with no problems.
It is not essential to put it in a refrigerator, but make sure you cook with your butternut before too long, so it doesn't go bad.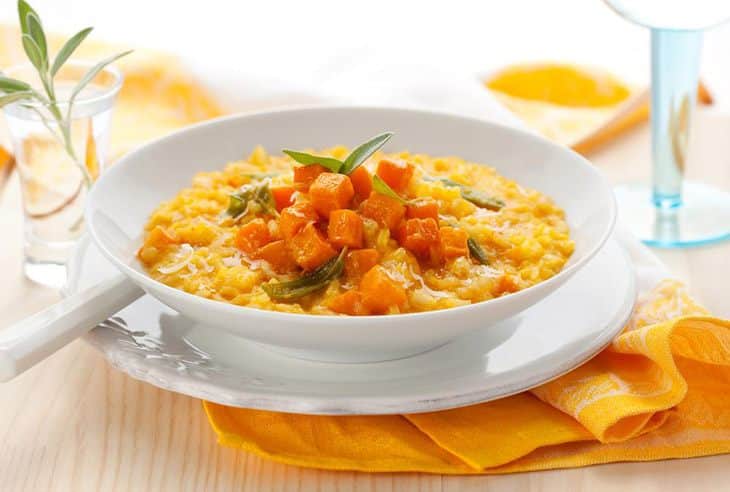 I hope that this guide is useful for you to learn more about what butternut squash tastes like and more.