What is haddock fish? Haddock is a saltwater fish that primarily lives in the North Atlantic Ocean.
With distinct flavors, it has been making its way into seafood lovers' everyday meals, as well as several top restaurants' menus in the last few years.
So, what does haddock fish taste like? How should you cook it?
Let's find the answers to all of the above questions in this post, and see for yourself whether this fish is worth tasting.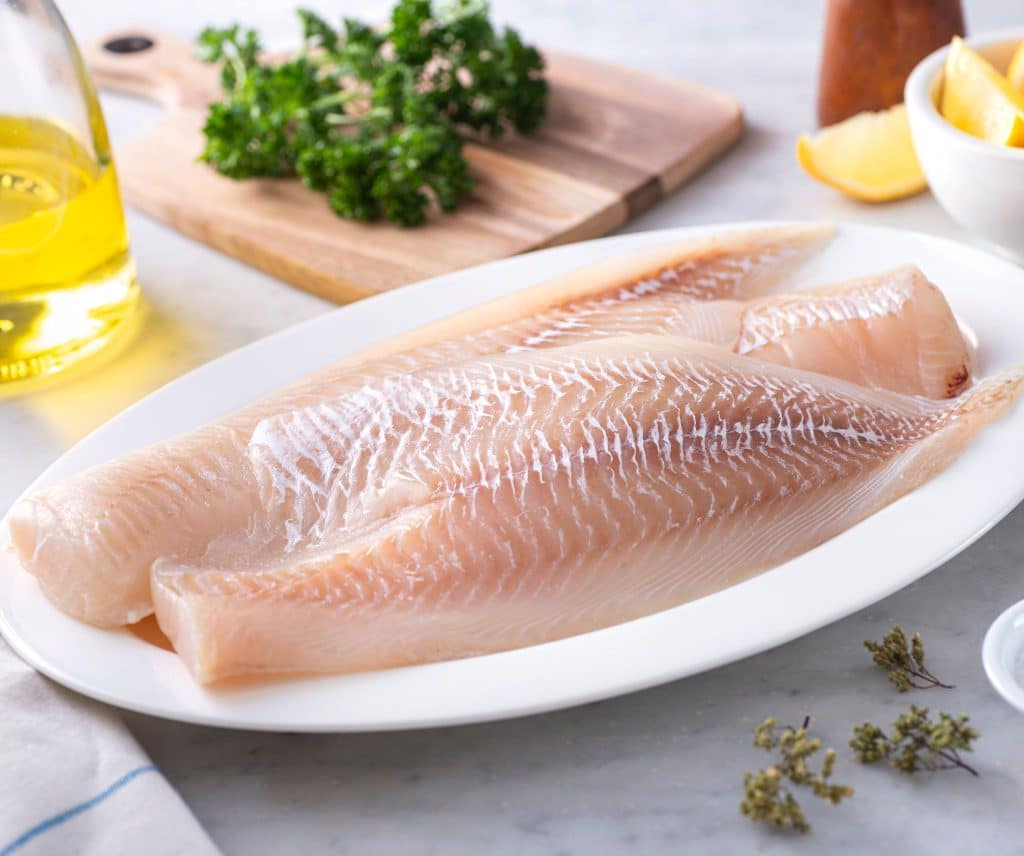 What Does Haddock Fish Taste Like?
Is haddock fishy? Well, it tastes better than catfish.
A piece of good news for those who love everything about fish save for its typical oceanic odor is that the haddock is a fish that don't taste fishy.
In fact, haddock is one of the rare sea species that fill your mouth with an exceptional meat-like flavor.
In the majority of recipes, you can find that the haddock taste is like a smooth combination of cuttlefish, octopus, and pork but leans toward the tender side.
The Haddock flavor is relatively sweet and mild without a strong aftertaste.
So you have known what haddock tastes like in general, right?
Now we will introduce to you different tastes of fish haddock in the most popular recipes: fried haddock, smoked haddock and baked haddock.
The Taste of Baked Haddock
One of the most popular recipes for Atlantic haddock is to bake it with garnish.
With the mild sweet taste and delicate fish texture, the baked haddock will be a great option for summer days is about to come.
When caught raw, the haddock's texture is moderately firm. After going through the baking process, the flesh will soften incredibly.
The garnish as butter and Parmesan cheese complement the delicate flesh, making the food so mouthwatering.
When you bite the food, your tongue can feel the slightly sweet, oily flavor with the meaty texture.
In terms of smell, the haddock isn't fishy at all, making it a great fish for people who cannot endure the stinky fragrance.
To find more non fishy fish as haddock, you can read what fish does not taste fishy? for more information.
The Taste of Fried Haddock
Basically, fried haddock is very crispy, especially if your haddock fish recipe includes any batter or deep-frying. The good point to know is that the sweet side of the tender flesh remains the same.
If we are talking about the smaller type of haddock (snapper haddock), under the golden hot oil, the flesh will be blander but more crispy.
The Taste of Smoked Haddock
When smoked, the flesh of this fish will be softer rather than crispy like the fried one. Plus, it is a bit more moist, salty, and smoky yet still has a fresh and clean flavor.
Similar to other smoke recipes, smoked haddock will please your taste bud with a strong, scrumptious flavor.
Personally, we find the smoked haddock fish taste a good balance between being salty, smoky, and sweet, which is very pleasant.
How To Cook Haddock
Since you have now know how haddock tastes, you can now start thinking of some good recipes for this fantastic fish.
Grilled Haddock Recipe
However, with our experience, we will show you how to make the best recipe with this fish – grilled haddock!
Step 1: Place several slices of lemon on the grilling surface to prevent the flesh of the fish from sticking to it. Here, you can use either a pan or an electric griddle. (Personally, we prefer using a pan)
Step 2: Put the haddock on top of those lemon slices, spread some peanut oil around the fish, and start to grill it at a decent temperature.
Step 3: Flip the two sides of the haddock every 3 – 4 minutes until its flesh turns opaque. This step should take you around 15 – 20 minutes.
Step 4: Take the cooked fish to the plate and sprinkle some lemon-cape sauce, chili sauce, pepper, or any of your favorite seasonings.
Step 5: Add fried onions, green beans, a bit of rice, and couscous as side dishes.
Done! Now you have got a flavorful pan fried grilled haddock that everyone will love. Remember that it is best to serve the dish while it is still hot.
FAQs
1. What Are The Health Benefits of Haddock?
Haddock provides people with numerous health benefits, including:
Digestive efficiency improvement
Balance fluid levels of your body
Improve your skin
Reduce bad cholesterol and fatty acid levels
Regulate your metabolism
Promote brain function
Help to prevent cancer, relax muscles, and reduce stress
Control the level of blood sugar
2. What To Eat With Haddock?
You can cook haddock together with one of the following ingredients with many different recipes:
3. Is It Safe To Eat Too Much Haddock?
You should ask "Does haddock contain any harmful element?" before you eat this fish no matter how great it tastes.
Although the fish contains no sugar or carbohydrates, it comes with a lot of a high percent of mercury.
Therefore, if you eat too much haddock, your body has been ingested more than necessary minerals which will lead to lungs, kidneys problems and digestive system.
However, having a moderate number of haddock for 2 or 3 times per week will be better for your overall health.
4. Does Haddock Have Parasites?
Yes, unless you clean the fish thoroughly and cook it for long enough, you may give the worms and some other parasites a chance to get into your body.
5. Is There Any Different Between Haddock and Cod?
Actually, unless you are a gourmet, you can hardly tell the difference between Cod (Atlantic Cod) and Haddock after they are cooked with a range of spices and placed on the plate.
However, when comparing cod vs. haddock taste, haddock features a bit stronger flavor, but they in the whole, they are like two peas in a pod