What Does Nutella Taste Like? Is It Similar To Chocolate?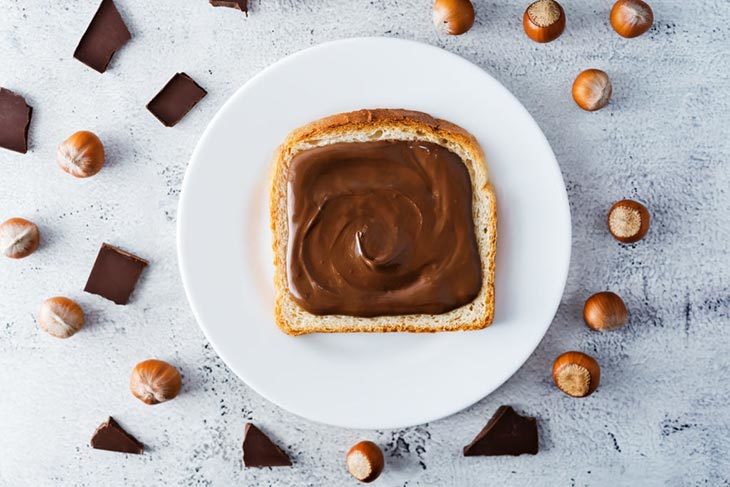 Nutella is a popular spread for desserts. According to the Nutella website, the number of Nutella jars produced each year could circle the globe about 1.5 times. However, do you know "what does Nutella taste like"?
From Nutella-inspired cocktails to Nutella-flavored ice cream, this chocolaty treat has made its way onto restaurant menus around the world and is a household favorite for many.
Most people believe this dessert, which contains hazelnuts and other healthy ingredients, can replace nut butter. This article will indicate Nutella's constituents and what contributes to the taste of Nutella.
What Is Nutella?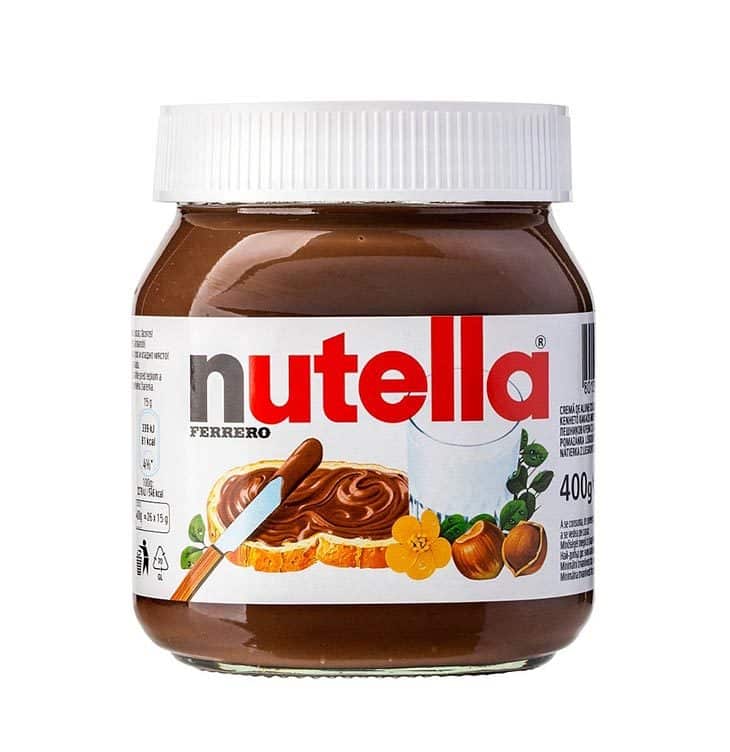 Ferrero, one of the largest chocolate manufacturers, has produced Nutella, a sweetened hazelnut cocoa spread. To compensate for the lack of cocoa in Italy during World War II, Ferrero added ground hazelnuts to a chocolate coating.
Since then, Nutella has been popular around the world, and its popularity is increasing. We can use this chocolate and hazelnut spread in many ways, including a topping for morning toast, pancakes, and waffles.
Restaurants presently categorized Nutella as a dessert topping, but Ferrero has been lobbying to reclassify the spread as a breakfast topping akin to jam. This modification may not appear to be significant, but it has the potential to have a vital influence on how customers view its nutritious value.
Customers who didn't read the nutrition label attentively may believe Nutella has a low calorie, sugar, and fat content, whereas, in reality, these figures are just low owing to the tiny serving size.
In other words, Nutella advertisements emphasize the spread as a quick and nutritious breakfast choice, particularly for youngsters. However, because of its high sugar content, it is not the ideal choice for your breakfast.
What Does Nutella Taste Like?
Nutella is the offspring of chocolate and hazelnut, a delicious mash-up of the two tastes. It has a sweeter flavor but not too sweet that it makes you feel unappetizing.
The flavor of Nutella sometimes reminds us of peanut butter, but with a touch of hazelnut covered in chocolate and then melted into jars of Nutella for all to enjoy.
To understand Nutella and how it tastes, we need to dig deeper into its ingredients and sources.
Nutritious Ingredients Of Nutella
Ferrero is proud of the simple ingredients that go into making Nutella. The firm, for example, has attempted to use more environmentally friendly products, such as certified sustainable palm oil and cocoa.
The following are the components in Nutella:
Sugar: Depending on where it's made, beet sugar or refined cane sugar. Its primary component is sugar.
Palm oil: This is a type of vegetable oil derived from the oil palm tree's fruit, which contributes to the product's creamy smoothness and spreadability.
Hazelnuts: Each jar includes around 50 of these flavorful nuts.
Cocoa: The Westside of Africa provides most of the cocoa beans used in Nutella. They are ground into a fine powder and combined with the other components to create a chocolaty taste.
Skimmed milk powder: Manufacturers remove water from pasteurized nonfat milk to make this product. Powdered milk has a considerably longer shelf life and does not need to be refrigerated like regular milk.
Soy lecithin: Soy lecithin is an emulsifier, which means it helps keep components from separating, resulting in a smooth and homogeneous texture in the spread. It's fat generated from soybeans that are used as a food additive.
Vanillin: Vanilla bean extract has a taste component that is naturally present. Nutella makers found a synthetic type of vanillin in Nutella.
Although Nutella is said to be a hazelnut spread, sugar appears first on the ingredient list. This is because sugar is the major component, accounting for 57% of the total weight.
FAQs
Here are some frequently asked questions we have collected while researching Nutella taste.
What is the process of making Nutella?
First, Pour the hazelnuts over boiling water, then place them in iced water. Bake hazelnuts for about 12 minutes at 175 Celsius until they turn golden brown before removing them to cool.
Second, Melt the chocolate in the microwave, stir well, and let cool. Grind the hazelnuts until powdered, then add the oil, sugar, cocoa powder, vanilla, and salt before blending until smooth.
Finally, Add melted chocolate into the hazelnuts mixture, then puree it well to finish the Nutella procedure.
Should I eat Nutella?
Nutella, like other high-sugar food, is commonly used as a breakfast spread rather than a dessert. Consuming Nutella daily will increase your intake of added sugar, and most individuals already consume far more than the amount suggested.
To live a healthy life, reduce the quantity of sugar in your diet as much as possible by eating fewer sugary foods and drinking fewer sweetened beverages.
Although people use Nutella as a breakfast meal, it is better to use it as a dessert spread in moderation. It's good to have a tiny quantity of Nutella each day if you're a Nutella enthusiast.
However, despite what ads may show that it's a nutritious addition to your diet or your child's toast or sandwich, make a wiser diet with the right amount of this seasoning.
Does Nutella have chocolate in it?
Many people say Nutella or "hazelnut spread" resembles a thick chocolate sauce. So, does Nutella contain chocolate?
Based on the history of Gianduja (name of a well-known marionette character), Nutella is a variation of gianduja, which is composed of around 70% hazelnut paste and 30% chocolate. This food was established during Napoleon's reign.
Due to a Mediterranean embargo on chocolate, chocolatiers mixed it with hazelnuts, which were plentiful in the area.
Therefore, Nutella includes about 30% chocolate, which makes its flavor more delicious.
Conclusion
Apparently, Nutella is one of the most popular flavors to treat drinks, candies, and cakes all around the world. However, the question "What does Nutella taste like?" has aroused people's arguments. Depending on each person's taste, Nutella will bring the taste of chocolate or creamy sweetness.
Bear in mind that although Nutella includes a considerable amount of nutritious value, it is better to use this flavor with a tiny spoon daily.