What Is Bold Pepperoni and How To Use it In Cooking
Bold pepperoni is a popular pizza topping that packs a punch of flavor and heat. This spicy variation of the classic pepperoni offers a unique and satisfying experience for those who love bold, spicy flavors.
Whether you're a fan of thin-crust or deep-dish pizza, bold pepperoni adds an extra level of flavor to your favorite pizza varieties.
This blog post will dive into the history, preparation, and taste of bold pepperoni, as well as some of the best ways to enjoy this delicious topping. Get ready to satisfy your cravings and spice up your pizza game with bold pepperoni.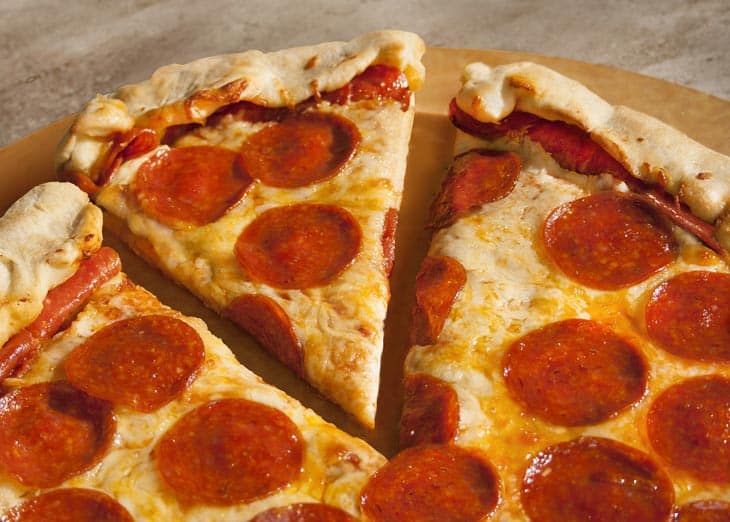 What Is Bold Pepperoni?
Now, it is time to raise the curtain and find out what it is!
History
"Peperoni" is the plural form of "peperone" which means sweet pepper in Italian. Many people assumed that the food originated from Italy. The truth is, it is an Italian-American creation.
This type of sausage was invented by the Italian butchers and pizzerias when they migrated to New York City at the beginning of the 1900s.
They used American ingredients in the traditional spicy sausage recipes and created a new dry-cured sausage. Its main ingredient is ground meat, usually beef and pork. At that time, it was mainly used as an exotic pizza topping.
Later on, the sausage got more attention and became a well-known topping for pizza.
Some pizza lovers prefer a bold version of the classic sausage these days. That is why some pizza brands, such as Jet's Pizza, come up with bold pepperoni jet's pizza to spice up the flavor.
The Taste Of Bold Pepperoni
This food features a firm and dry texture which becomes distinctly chewy after being cooked. For this texture, people typically slice it thinly before cooking.
What about the difference in the taste of bold pepperoni vs. regular pepperoni?
For the flavor, the traditional one offers a unique salty, spicy, and tangy taste due to the balance of spices, salt, and lactic acid. You can expect a strong favor with extra garlic, cayenne pepper, and smoked paprika for the other version.
Health
Despite the fantastic taste, the sausage is not a nutritious food for your daily diet.
The cured meat is high in saturated fat, sodium, and protein. Although it provides a lot of calories (100 grams contain around 500 calories), it supplies a tiny number of essential nutrients.
Besides, the fermentation and curing process might produce several unhealthy additives to the food.
An occasional serving of sliced bold 2 pepperonis hardly harms your health. However, eating this sausage often can lead to multiple negative health consequences.
The Process Of Making Bold Pepperoni
How is this type of sausage made? Bold pepperoni vs. pepperoni – are there any differences between the process of making them?
Generally, the processes of making them are almost the same. The only minor difference is that the producers, like jets pizza bold pepperoni, add more seasonings and spices when creating the meat mixture.
Below is a typical process of making this spicy sausage:
First, they combine ground meat (commonly beef and pork) with seasonings and spices. Then, they inoculate the mixture with a curing agent, for example, lactobacillus bacteria, and stuff it into the sausage casing.
Subsequently, they bring the filled sausage to the fermentation and curing process. Mainly, it takes a few weeks to produce this tasty sauce because it needs to be cured slowly to avoid the meat from over-drying.
How To Use Bold Pepperoni?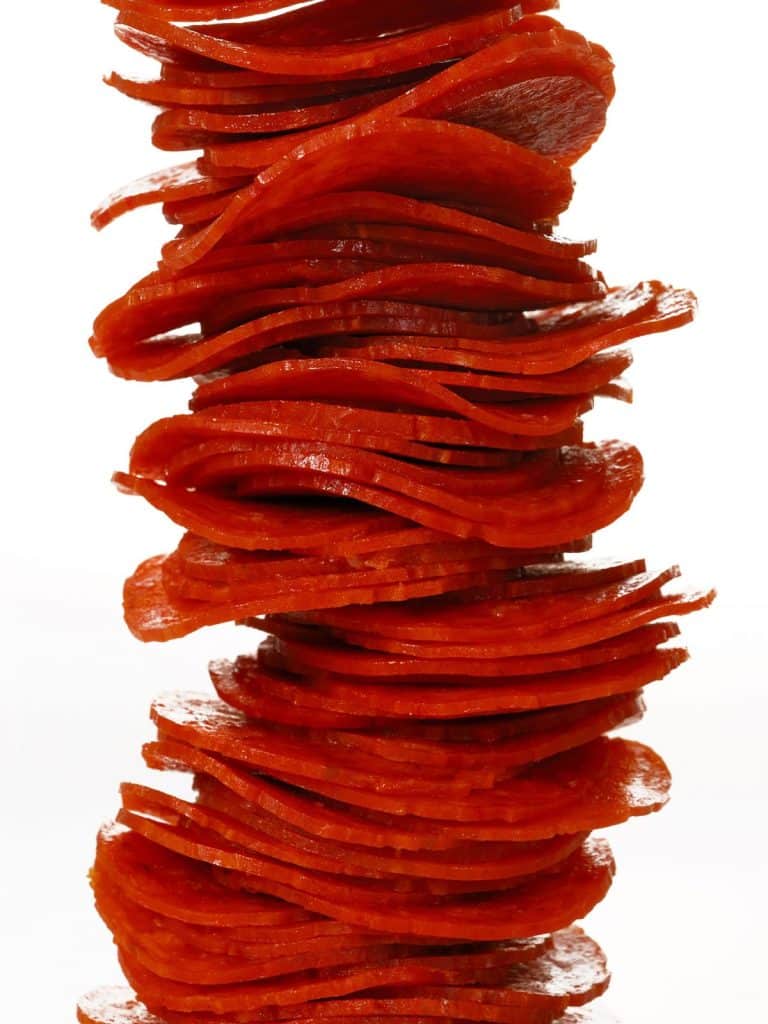 When you think of the usage of the sausage, most likely, you think of it as topping on pizza slices. With good reason, it became one of the most famous pizza toppings.
If you are a big fan of pizza, you have to try Jet's pizza bold pepperoni as it is incredibly delicious. The strong flavor of this ingredient blends perfectly with the buttery cheese and crispy crust.
Asides from pizza, the sausage can be used in a wide range of dishes. For instance, you can combine it with pizza macaroni, Parmesan cheese, and some tomato chunks for a tangy, savory, spicy dish.
Besides, you can use it in sandwiches and slices of bread for breakfast or lunch. Another option is to make a pizza omelet with it as the filling.
Frequently Asked Questions
Now you know "what is bold pepperoni?" and how to use it, right?
You might still have several questions about this tangy and spicy sausage, and we are here to help you out.
Where To Buy Bold Pepperoni?
You can get the whole sticks at the supermarket or the grocery store, in the meat and deli section. It is also available in specialty meat shops or butcher shops.
What about the sliced version? Well, the supermarket is a reliable place to buy quality slices.
If you want to buy the sausage online, we suggest you opt for Hormel bold pepperoni via Hormel Foodservice. They always offer good-quality products with robust customer support service.
How To Store Bold Pepperoni Properly?
Whole, sealed sausage sticks can last for up to six weeks in the pantry or for months in the refrigerator. The sliced version only stays well in the refrigerator for several weeks.
What about the opened one? How to store it properly after opening its package?
First, you need to place the bold pepperoni jets inside a resealable plastic bag or wrap it tightly with aluminum foil. Next, keep the food refrigerated all the time. This helps to maintain its best quality for around three weeks.
Can You Freeze Bold Pepperoni?
Can you use a freezer to lengthen the shelf life of Jets bold pepperoni?
Yes, you can. Freezing helps the food maintain the best quality for about ten months. It also remains safe to eat after that period.
You can wrap the dry sausage using the freezer paper, or airtight aluminum foil or place it inside a freezer bag to avoid freezer burn. Then, store it in the freezer.
Note: You need to place the food in the freezer soon before the expiration date of refrigerator storage comes.