Sautéing is a classic cooking technique that involves cooking food quickly over high heat in a frying pan. This method is ideal for cooking thin cuts of meat, vegetables, and other ingredients that need to be cooked evenly and quickly.
Whether you're an experienced cook or just starting out in the kitchen, sautéing is a simple cooking method that is worth mastering. Below, we'll explore the basics of sautéing, including tips and tricks for achieving the perfect sautéed dish, whether it's fish or chicken.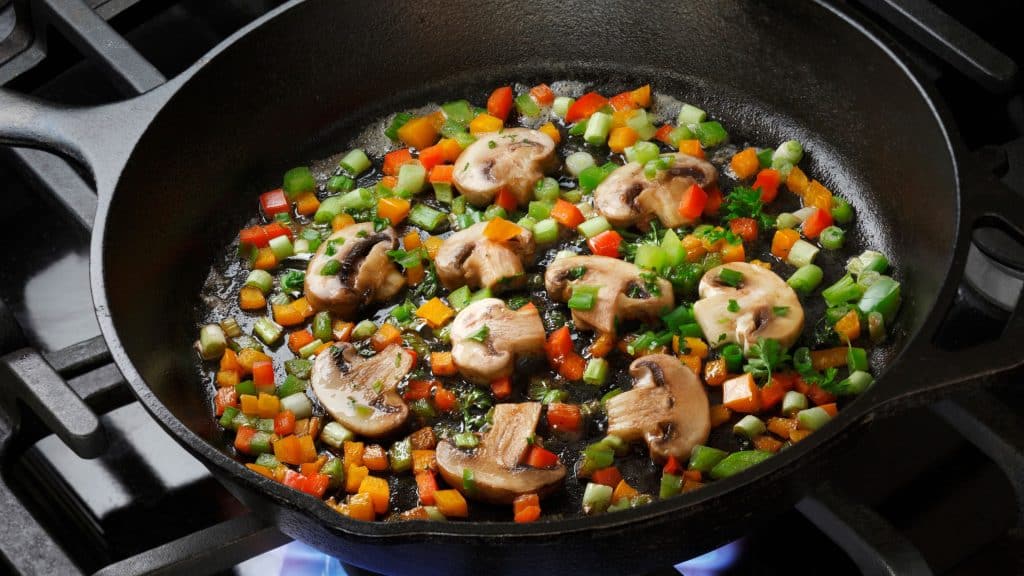 What is the Sautéing in Cooking?
Sautéing involves cooking thin food items over high heat using a small amount of fat in a frying pan. Due to the high heat, the food must be continuously moved, either by shaking the pan or by stirring and flipping it.
Once the food is browned, it then should be removed and kept warm while you add liquid to the pan and scrape the browned bits to create a sauce.
Sautéing is an ideal method for cooking chicken breasts and pork chops, as it helps keep them moist while cooking.
You should always brown and cook meats quickly, so they are done and out of the pan before they lose any juice.
To cook chicken breasts or pork chops, I like to start by browning them for 2 minutes on each side over medium-high heat. Then, I add any other ingredients I want to use and cover the pan. I let it simmer over medium-low heat for 6–12 minutes, depending on the thickness of the meat, until they are perfectly cooked through.
What is the Best Temperature for Sautéing?
The best temperature for sautéing will depend on the type of food you are preparing. For example, chicken is perfect when it is cooked over a medium high heat and steak is perfect when sautéd over high heat.
But keep in mind that the thicker the piece of meat or veggie, the lower the heat. This will give the heat time to reach the center of the food before the outside burns.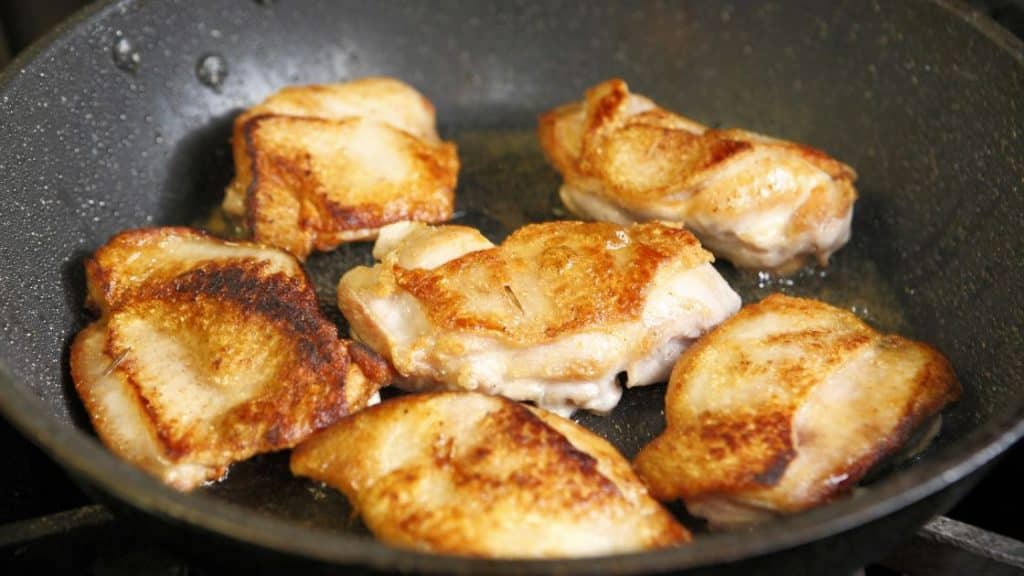 Sautéing Chicken
If you'd like to learn how to sauté chicken, then you are in the right place!
You can sauté small and medium-sized chickens, cut up, keeping in mind that 3 1/2 lbs or less would be best.
First, coat them first if you'd like, or you can skip this part altogether. Using a medium high heat, brown the chicken on all sides. Lower the heat and season to taste. Now you can add onions and garlic and cook for 6 to 12 minutes.
Next if your chicken has dark meat keep that on the bottom of the pan and place the light meat on the top since dark meat takes longer to cook. Add about 1/4 cup of any liquid such as broth or water to the pan.
Cover tightly with a lid and cook until just tender, which can range from 5 to 20 minutes depending on the size of the chicken you started with.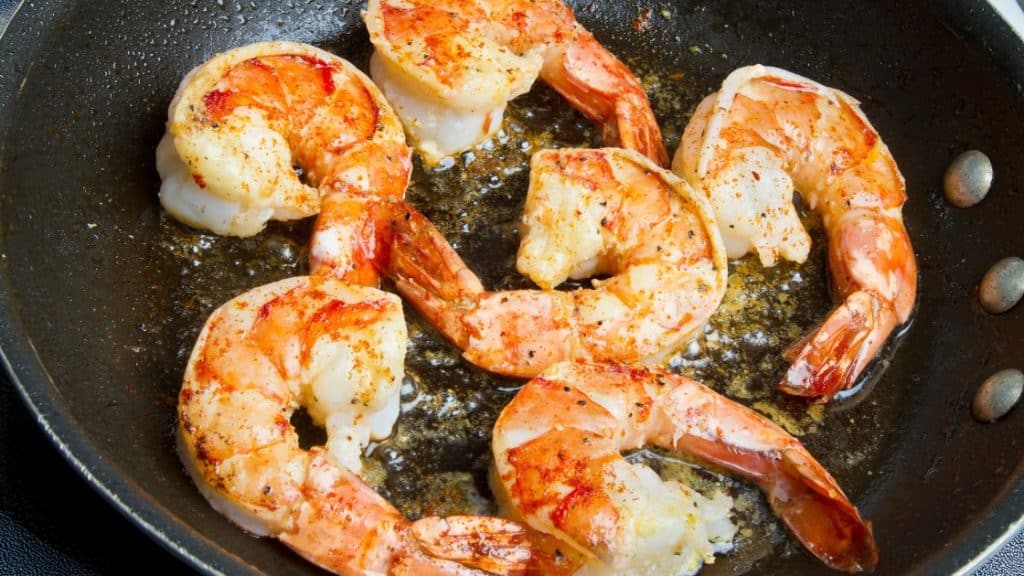 Sautéing Fish and Seafood
Sautéing is a great way to cook fish. Cut long fillets crosswise, so they won't when you turn or flip them during cooking. You can use small whole fish, scallops and shrimp as well.
Heat about 1/8 of an inch of oil, butter, or an oil and butter mixture in a pan. Butter does burn easily, so if you choose to use only butter, keep a close eye on your food.
You can coat lean fish fix with crumbs or seasoned flour, but don't worry about doing the same with fattier fish, since it cooks well without a coating.
Cook the fish in the hot oil (or butter) for 4 to 10 minutes, depending on how thick it is. The rule is to allow the fish to be cooked for 10 minutes per inch of thickness.
Tip: Always pan fry the non-skin side of the fish first, since this is the side that will be shown when served, and always only turn once during cooking.
Sautéing Meat
Make sure that the meat you sauté is cut thin, no more than 1″ thick, and tender so that it cooks evenly. Take a look below at a few types of meat that are great for sautéing.
Steak: To cook a steak using the sauté method, heat 1/8 inch of fat in a pan over high heat until it is very hot. The correct temperature can be determined by the sound of a sizzle when the steak is added to the pan. Once the juices start to form on the outside of the steak, turn it over and season the browned side, if desired. When the juices form on the outside of the browned side, the steak is considered to be rare.
Frozen Meat Patties: When cooking a frozen hamburger patty, it is best to quickly brown both sides in a very hot skillet before it has the chance to thaw. Then, lower the heat to medium-low and cook the patty as if it were unfrozen, turning as necessary. It may take one to two times longer to cook than a thawed patty.
Tip: Partially frozen meat is easier to slice.
More Cooking FAQ's