Nothing is better than a pile of perfect pancakes for breakfast first thing in the morning. But before you can make this fantastic stack of pancakes, there are a few things you will need to know!
First, you'll need to know how to cook pancakes at the right temperature, as well as making sure the cooked pancake are done perfectly on the griddle.
Learn more below about how to make the best pancakes, the best electric griddle temp for pancakes and be sure to scroll down to find a few of my favorite pancake recipes too!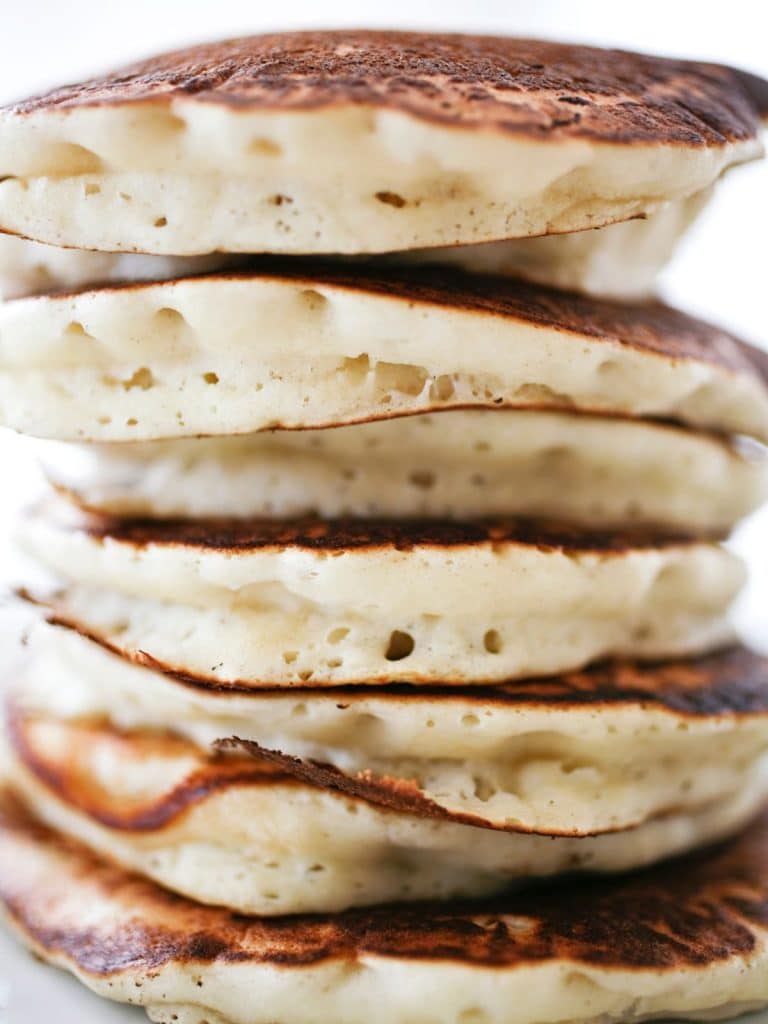 The Best Griddle Temperature Setting for Fluffy Pancakes
When making pancakes on a cooking surface like an electric griddle or electric skillet, you will want to make sure you have it set to 375 degrees Fahrenheit (medium heat) to make the best pancakes. This is the optimal griddle temp for pancakes!
If your griddle or skillet doesn't have the temperatures marked on it, make sure to have it on the medium setting, so the pancakes cook perfectly.
Types of Griddles & Skillets
There are many types of griddles or skillets to pick from when choosing what to cook pancakes on. As a family, we have used the Rival electric skillet for over 10 years, and it has worked perfectly.
Take a peek at a few of my favorite varieties of griddles and skillets that you can purchase to cook on below.
Griddles & Skillets to Make Pancakes
Dash Everyday Griddle or Deluxe Griddle: Has an extra large cooking surface, so you can cook the whole families' breakfast in one go! The deluxe version has a removable cook top for easy cleaning after you make pancakes!
Presto 22-inch Electric Griddle: This griddle has a large area to cook on, as well as removable handles for easy cleaning and storage. Also, available without removable handles as well.
Also, here a few electric skillets I think would work great too! The one I use is not available at the time of this post, but if it does become available, I will update this list with that information.
All the griddles and skillets above have a temperature knob that you can adjust to the exact temp you need, so you will always be able to set the perfect pancake griddle temp for pancakes! If you do come across one that doesn't, then set the griddle to a medium or medium high heat for the best results.
How to Cook the Perfect Pancake
Once you heat your griddle to the perfect temperature, here are a few important tips to tell if pancakes are done cooking on each side as well as ready to be cooked.
First, test to see of the griddle is at the optimum temperature by placing a drop of water on the hot griddle. It is at the correct cooking temperature when the drops of water dance, and you hear a sizzling noise. It is now the right time to begin the cooking process.
Secondly, lightly grease the griddle top with a cold stick of butter or cooking spray.
Next, you can spoon the pancake batter on to the cook top or use a small dollop of batter when making your first pancake. Make sure when you pour the batter not to place them too close to each other, which will make them hard to turn.
When you first start cooking the pancakes, they will be ready to flip once the edges of the pancake start to bubble and the tops is full of small bubbles too. Make sure you flip the pancakes before the bubbles on the top start breaking. About 2 to 3 minutes is the total time for the best results.
The second side of the pancake will not take as long to finish cooking as the first side. To achieve the ideal golden brown color on the surface of the pancakes, you will need to remove them from the griddle once it stops steaming.
Lastly, enjoy your fluffy and tasty pancakes!
The Best Pancake Recipes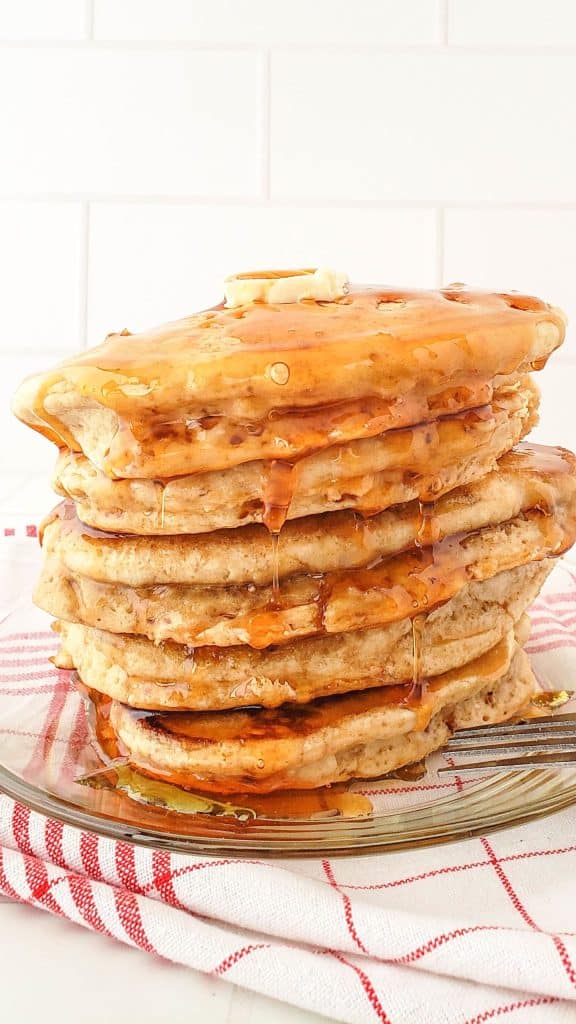 Fluffy Vegan Pancakes
If you are looking for an easy vegan pancake recipe, then this one is it!
Get the yummy vegan pancake recipe from ohshecooks.com.
---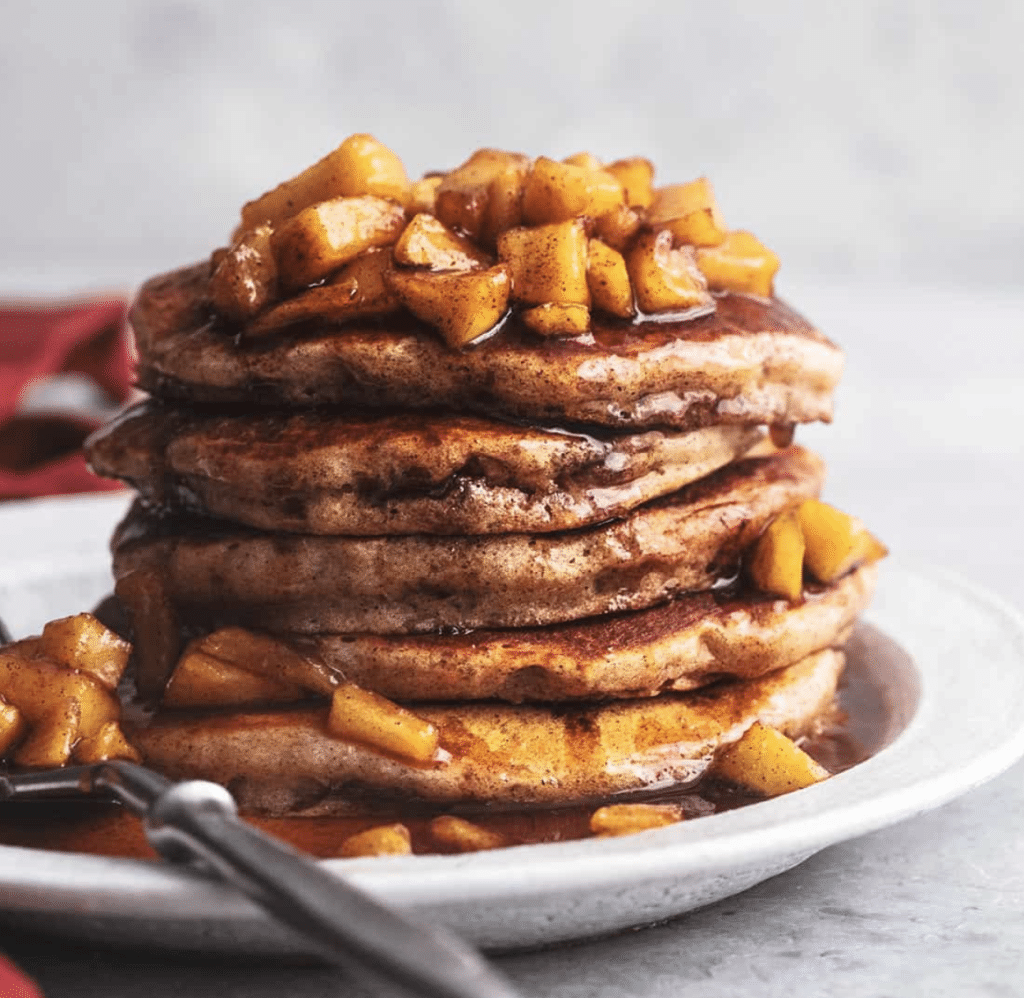 Apple Cinnamon Pancakes
You'll love these fresh of the griddle taste of these fresh apple and cinnamon pancakes!
Get the yummy breakfast (or any dinner too!) recipe from lecremedelacrumb.com.
---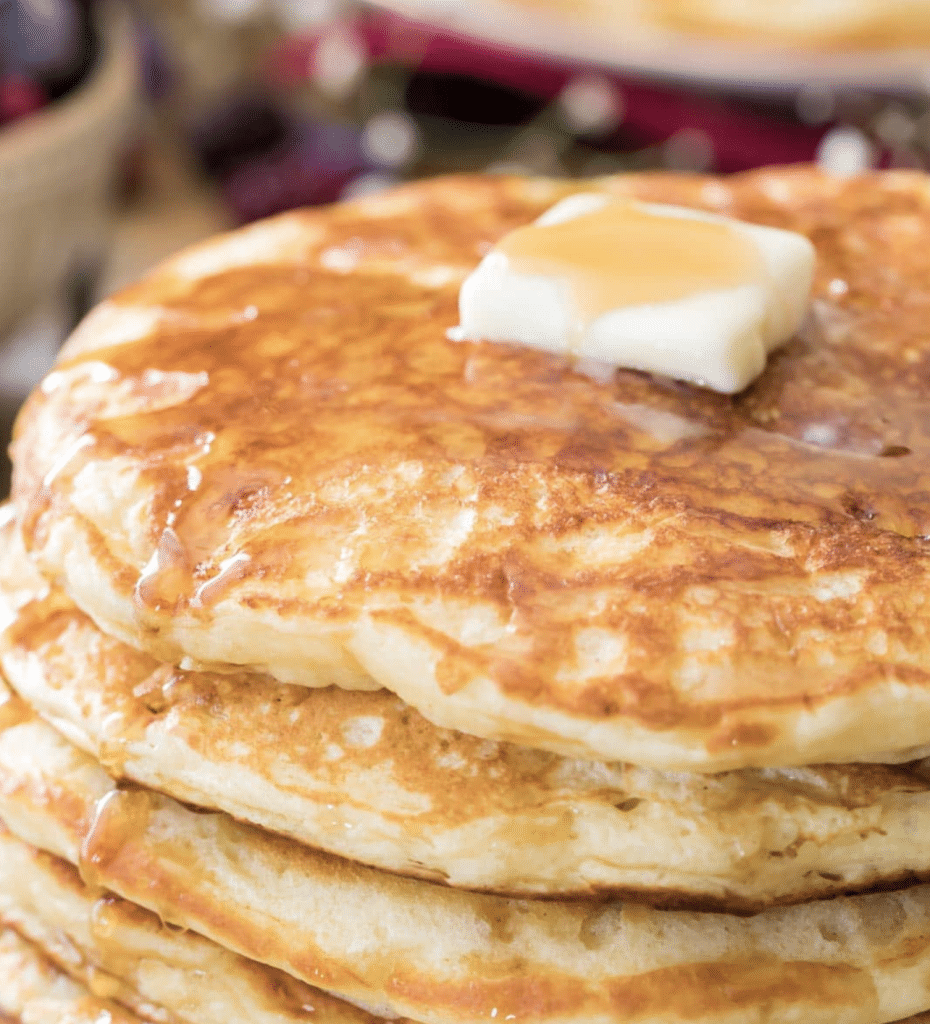 Buttermilk Pancakes
Follow along with this simple recipe to learn how to make the tastiest and fluffiest pancakes using buttermilk!
Get the buttermilk pancake recipe from sugarspunrun.com.
---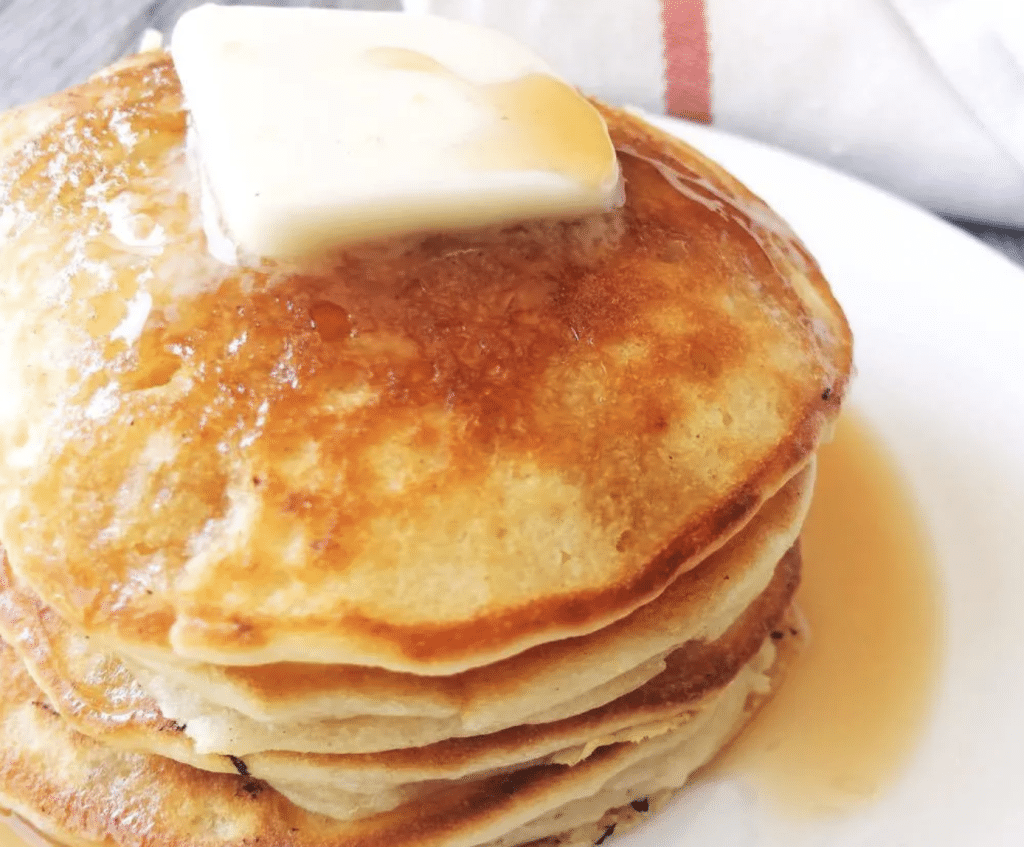 Sweet Cream Pancakes
This recipe is similar to a classic pancake recipe but instead of using buttermilk, you will replace it with heavy cream instead! This will result in a thicker (and tastier) pancake batter, so it will need to cook a bit longer than what a normal pancake does.
Get the sweet cream pancake recipe from mommymouseclubhouse.com.
---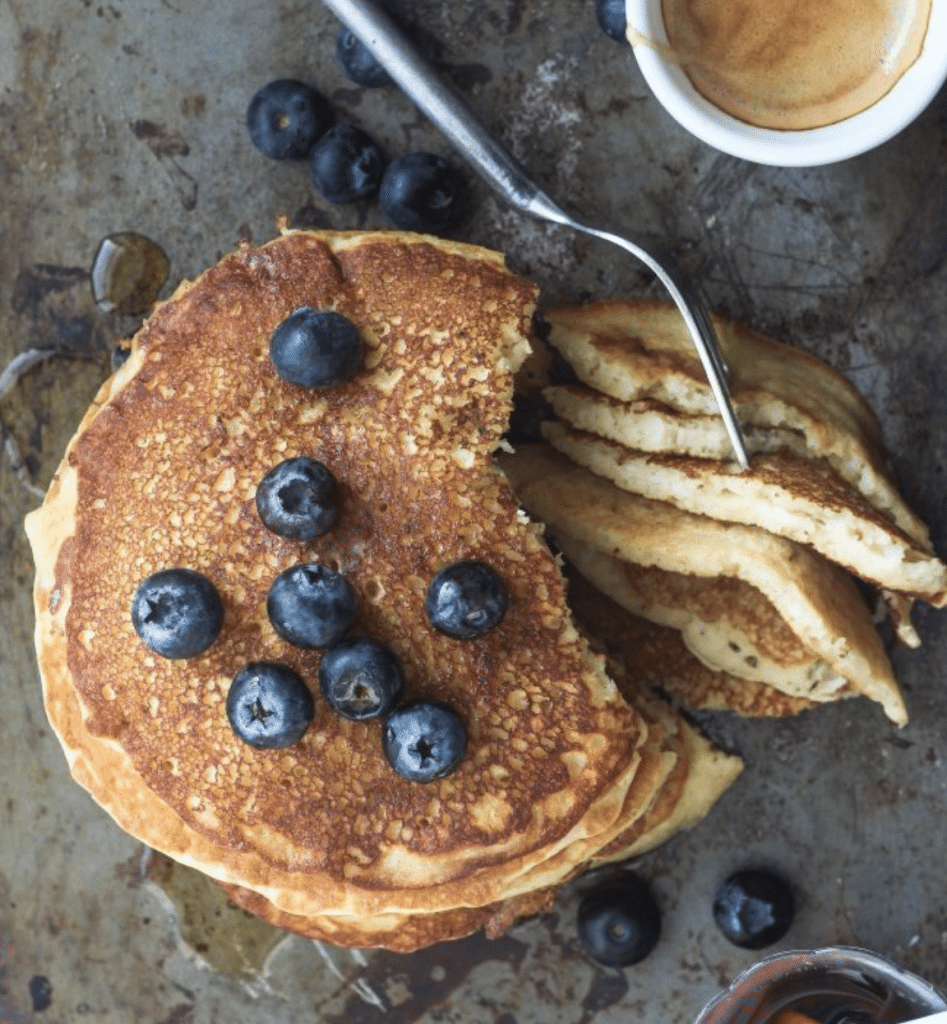 Club Soda Pancakes
Adding seltzer to your pancake batter will make them taste just like a classic diner pancake breakfast! This is a great option for a dairy-free pancake, since you are substituting the seltzer or sparkling water for the milk. Add fruit like blueberries, or serve with a hot maple syrup alone.
Get the club soda pancake recipe from everylittlecrumb.com.
---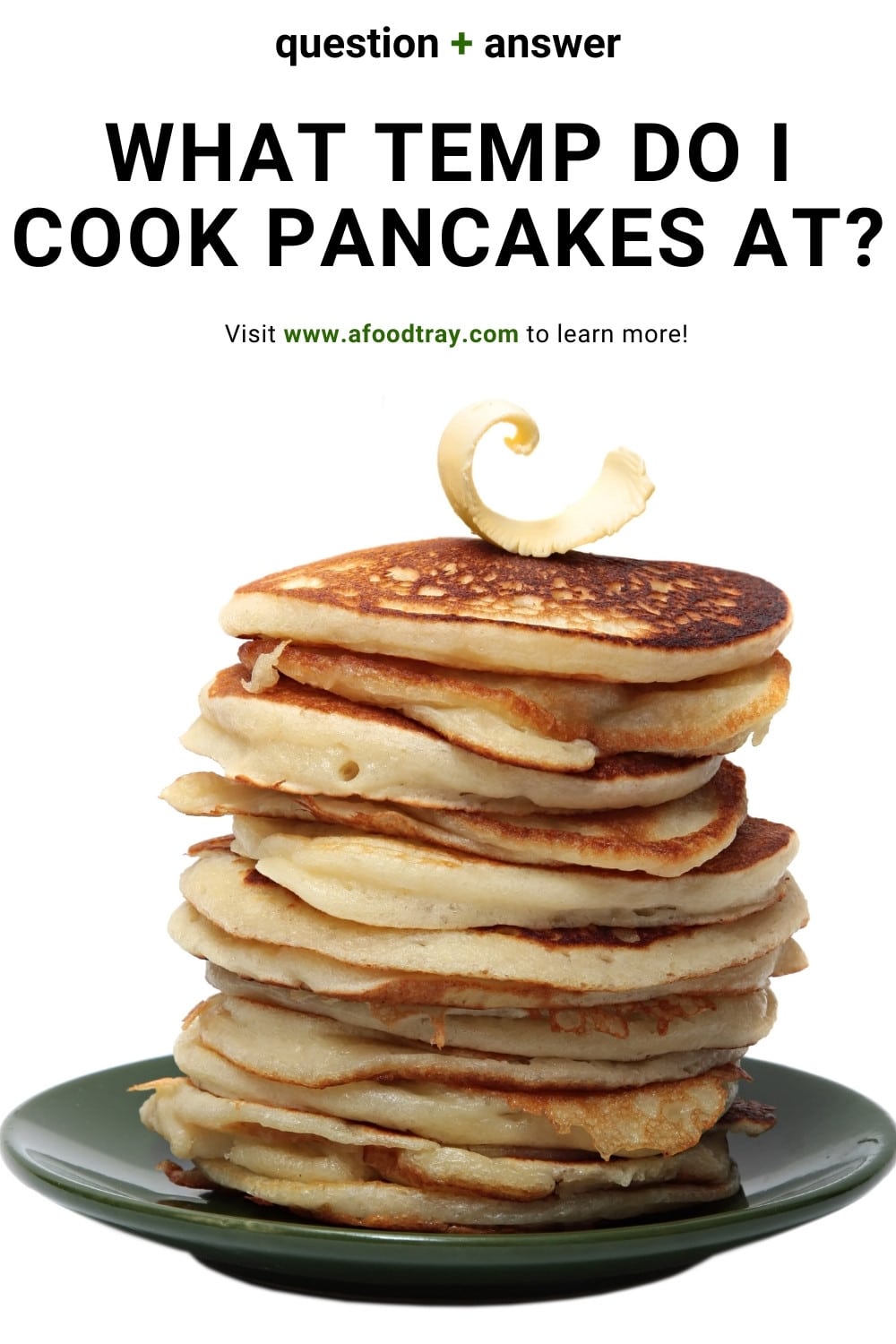 Common Questions about Pancakes
How Do I Keep Pancakes Warm?
To keep pancakes warm, place them between dish towels or cloth towels on a baking sheet in a 200-degree oven until you're ready to serve them.
What Do I Serve with Pancakes?
Once you make the perfect pancakes, you can serve them with a dollop of butter, warm maple syrup on top as well as crispy bacon or sausage for a complete breakfast meal.
Why Are My Pancakes Flat?
To prevent a flat pancake, make sure to not over mix the batter. You will quickly stir the wet ingredients into the dry ingredients, mixing them with just a few strokes until they are just moistened. There will be lumps in the batter.
Can I Make Pancakes without a Griddle?
Yes! You can use a skillet on the stove to make pancakes. Cook them over medium to medium high heat for the best results.
More Food Question & Answer Posts You May Like