What Spice or Herb Can I Substitute?
From time to time, you will have a recipe call for a spice or herb you do not have in your pantry. When this happens, you can use the spice substitution chart below to help you substitute herbs and spices in recipes.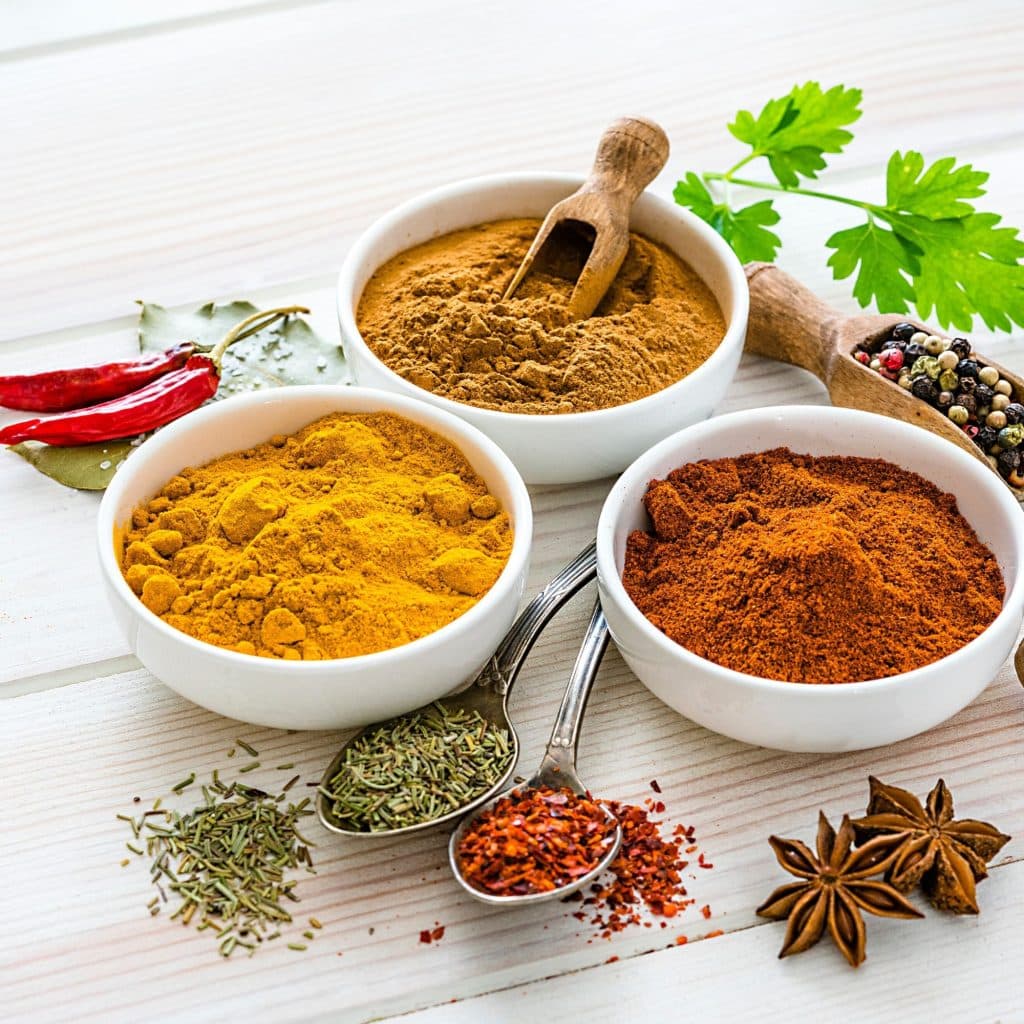 How to Substitute Spices and Herbs
Look at the chart for a spice or herb you do not have, then look at it's recommended substitute.
The list of spice substitutes below will show a spice that compliments a flavor or one that resembles it, shown with a *.
Chart Abbreviations & Definitions
Tsp = teaspoon
Tbsp = tablespoon
Pinch = about 1/16 tsp, half a dash, or the amount you hold between a thumb and pointer finger.
Dash = about 1/8 tsp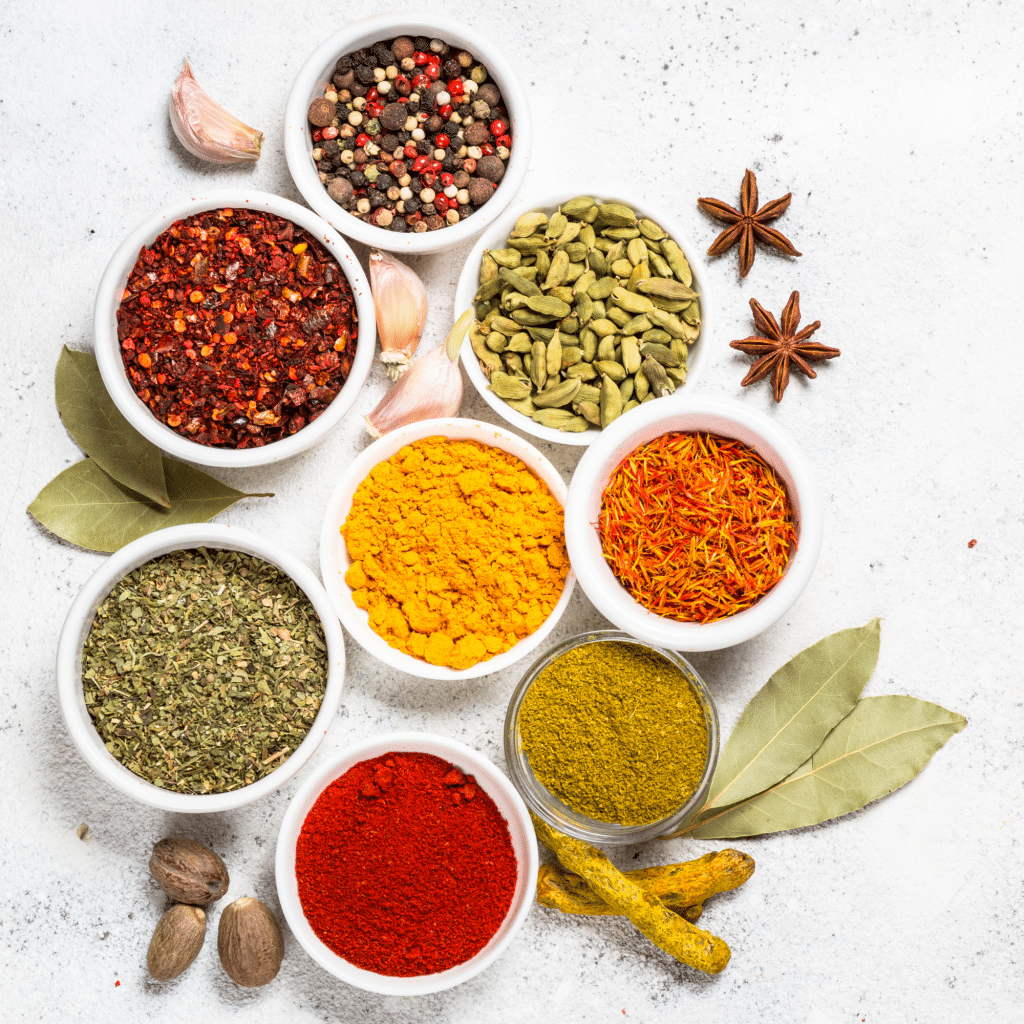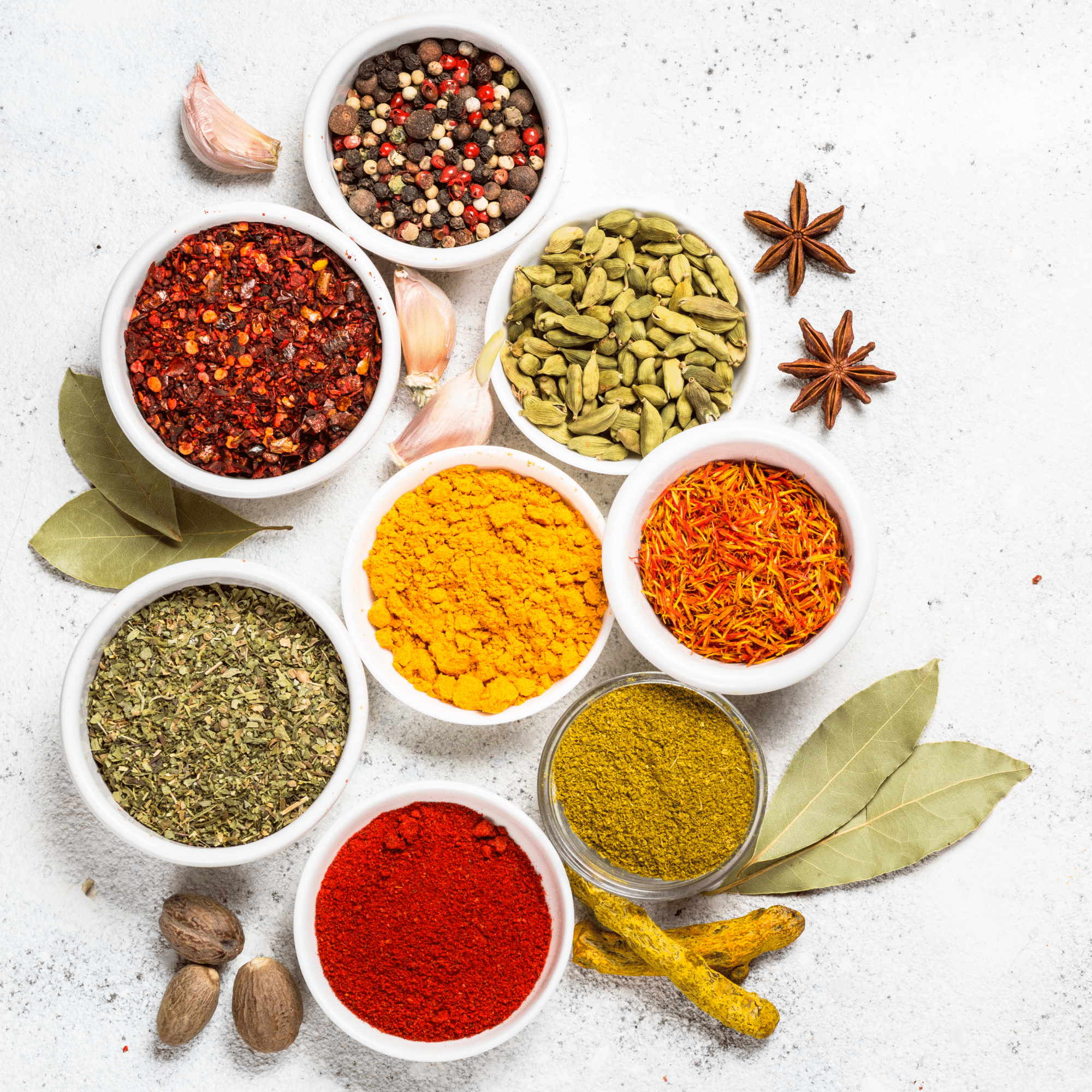 Spice & Herb Substitution Chart
Spice or Herb
Substitute
Aleppo Pepper
Hungarian sweet paprika* and a dash of cayenne pepper
Allspice
Ground cinnamon, ground nutmeg and ground cloves*
Apple Pie Spice
1/2 tsp. ground cinnamon, 1/4 tsp. ground nutmeg, 1/8 tsp. ground cardamom mixed.
Anise Seed
Fennel seed*
Basil
Oregano, thyme
Bay Leaf
1⁄4 tsp. ground bay leaf
Caraway Seed
Anise seed
Cardamom
Ginger
Celery Seed
Minced tops of celery*
Chervil (French Parsley)
Parsley, tarragon
Chili Powder
Mix hot pepper, cumin and oregano*
Chili Seasoning
1 tsp cumin powder, 3/4 tbsp chili powder, 1/2 tsp garlic powder, 1/2 tsp dried oregano, 3/4 tsp salt,
and 1/4 tsp black pepper per 1 lb of beef.
Chives
Green onion*, onion*
Chinese Five Spice
3 tbsp. ground cinnamon, 6 whole star anise, 1 1/2 tsp. black peppercorns, 1 1/2 tsp. fennel seeds, 3/4 tsp. ground gloves (grind together and store)
Cinnamon
Nutmeg
Cloves
All spice, cinnamon and nutmeg
Cream of Tartar
1 tsp. lemon juice or 1 tsp. white vinegar.
Cumin
Mexican chili powder
Curry Powder
Mix 1/8 cup ground coriander, 1 tbsp. ground cumin, 1 tbsp. ground turmeric and 1/2 tbsp ground ginger.
Ginger
All spice, cinnamon, mace or nutmeg
Italian Seasoning
Mix basil, oregano, rosemary and ground (or flakes) red pepper
Mace
All spice, cinnamon, ginger, nutmeg
Mint
Basil, marjoram or rosemary
Nutmeg
Cinnamon, ginger or mace*
Oregano
Basil, marjoram*, thyme* or savory
Parsley
Chervil
Poultry Seasoning
Sage mixed with marjoram, black pepper, rosemary, thyme* or savory
Pumpkin Pie Spice
Mix 1/2 tsp. ground cinnamon, 1/4 tsp. ground ginger, 1/8 tsp. ground allspice, 1/8 tsp. ground nutmeg.
Flaked or Ground Red Pepper
Dash of Hot Sauce or black pepper
Rosemary
Savory, thyme or tarragaon
Saffaron
Dash of Turmeric for color
Sage
Rosemary, savory or marjoram
Savory
Sage, thyme or marjoram
Seasoned Salt
Mix 1/2 cup salt, 1 1/4 tsp. paprika, 1 tsp. dry mustard, 3/4 tsp. ground oregano, 1/2 tsp. garlic powder and 1/4 tsp. ground onion
Tarragon
Chervil, dash of fennel seed* or a dash of anise seed*
Taco Seasoning
Mix 1 tsp salt, 1/2 tsp chili powder, 1/4 tsp. pepper, 1/4 tsp cumin, 1/4 tsp oregano and pinch of crushed red pepper.
Thyme
Basil, oregono* or savory
Common Questions about Spices & Herbs
How Do I Know When to Change Out Spices?
A simple test to see if a spice is old is to crush a little between your fingers and smell to see if it still has a strong aroma and flavor. I like to mark the date of my spices on their container, so I know when I bought them.
Should I Buy Whole Leaf Herbs or Ground?
It is best to buy whole dried leaf herbs, since crushed or ground herbs lose flavor quickly. You can use ground herbs, but you will get more flavor using entire leaf herbs.
What is a Good Substitute for Chili Powder?
To get a similar taste of chili pepper, mix hot pepper, cumin, and oregano together in equal parts.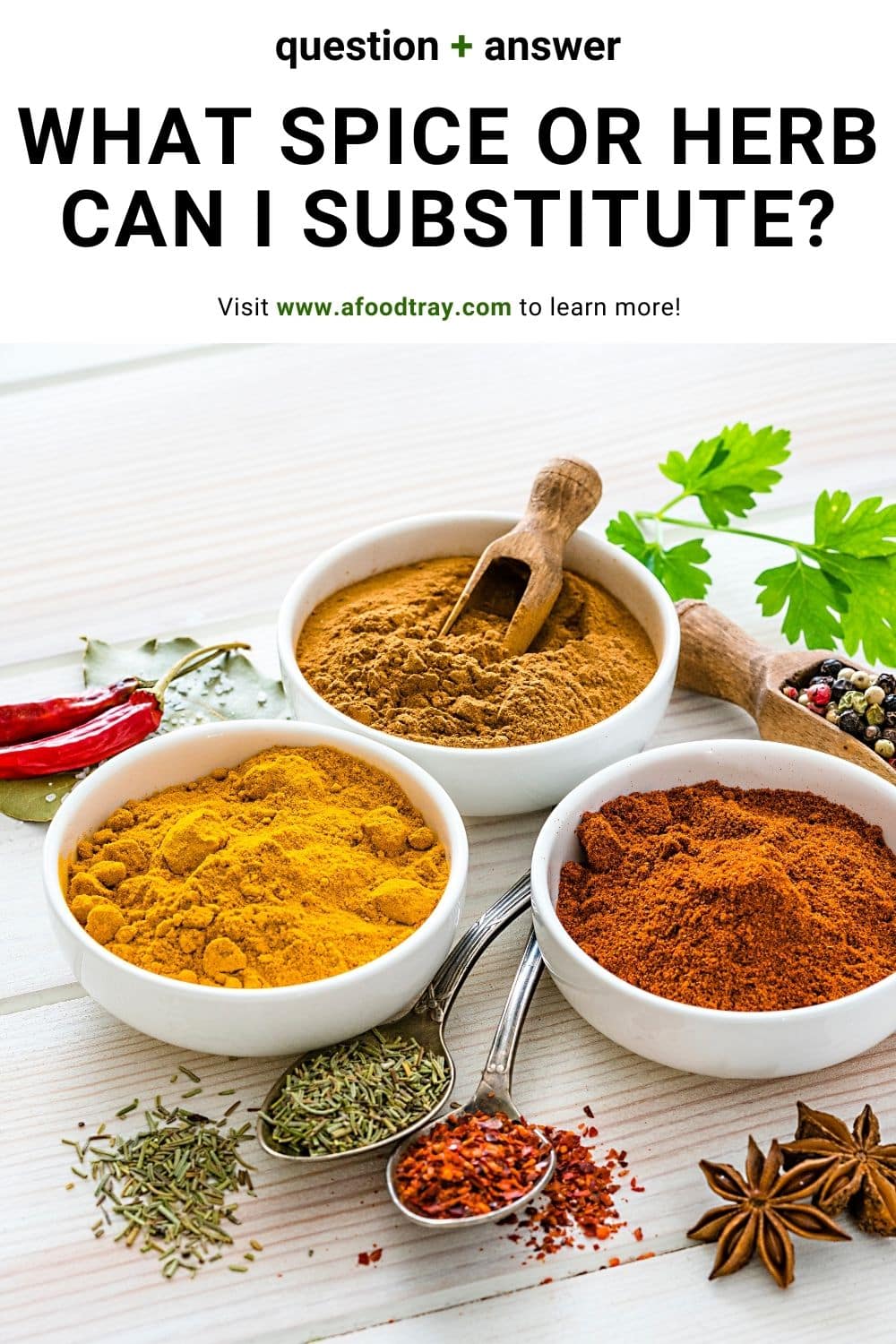 More Food Questions & Posts You May Enjoy