Since eggplant Parmesan is easy to make, it is always a favorite meal in our house. You can't go wrong with layers of cheese, sauce, and eggplant! Gooey cheese included in a meal is a must-have for me!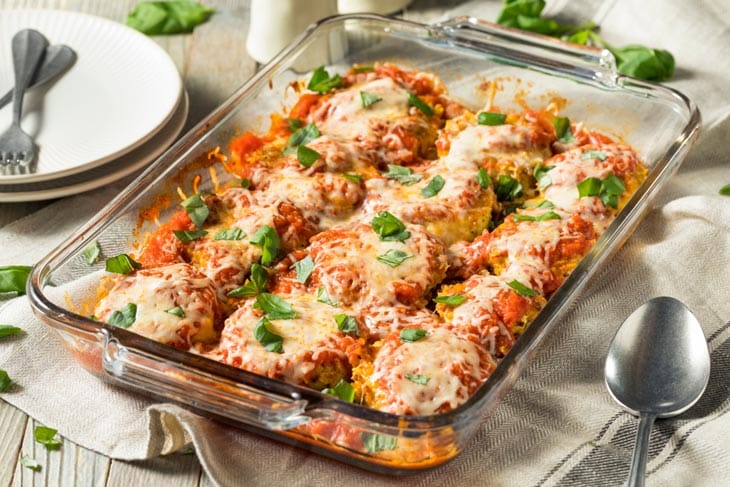 The creaminess of the Parmesan combines with the juiciness and crispiness of the eggplant to make it so delicious. But this meal is even better if you have a tasty dish to accompany it. Trust me! We've tried so many.
Below, take a look at what to serve with eggplant Parmesan to make your meal complete.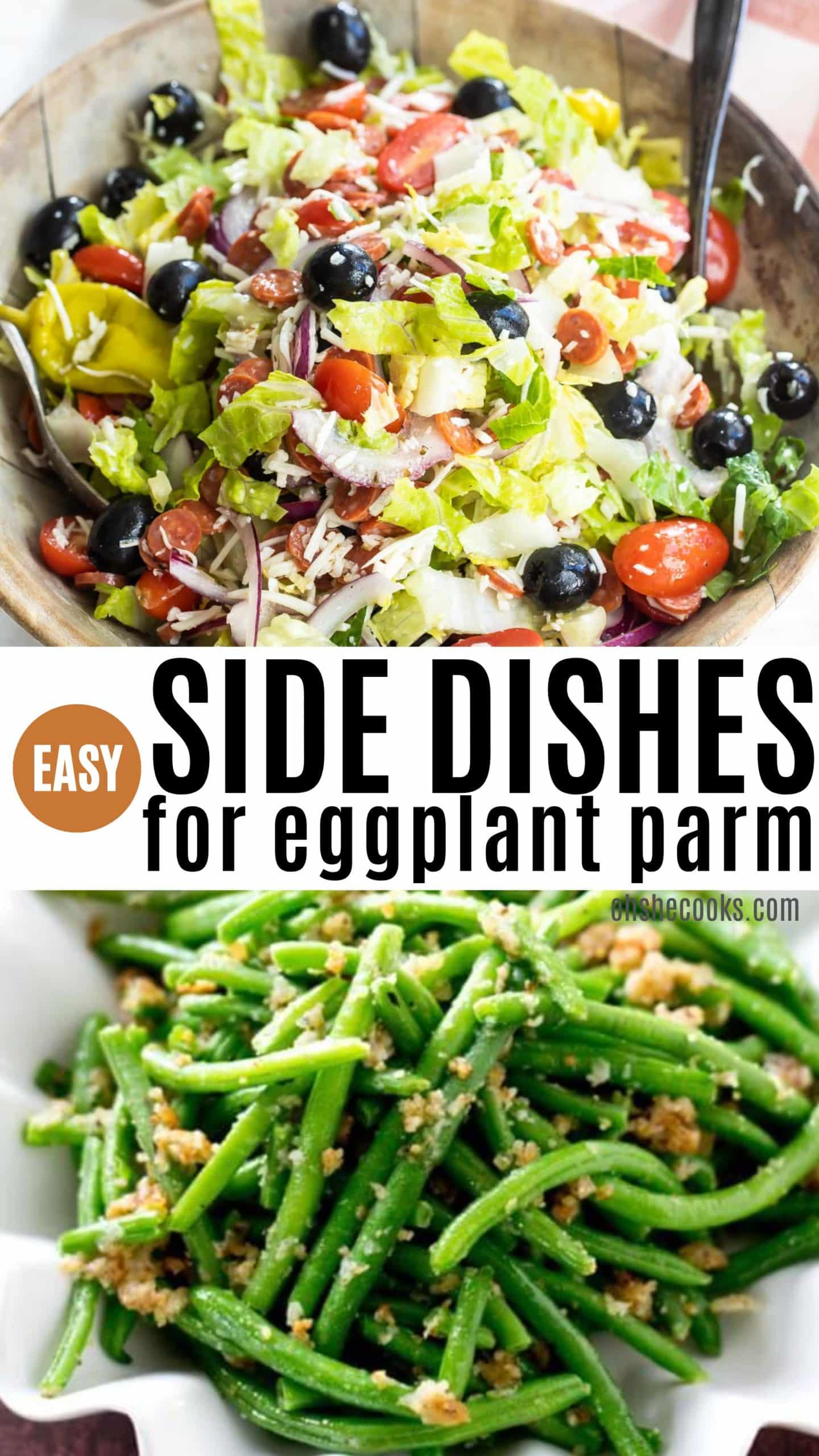 Great Side Dish Ideas for Eggplant Parmesan
This collection of recipes is all about enhancing the flavors of eggplant Parmesan. Discover a variety of delicious dishes that complement perfectly this Italian favorite.
From pasta to salads and more, these recipes will take your culinary adventures to the next level. Get ready to indulge in the delectable combination of eggplant Parmesan and its perfect pairings. Let the cooking begin!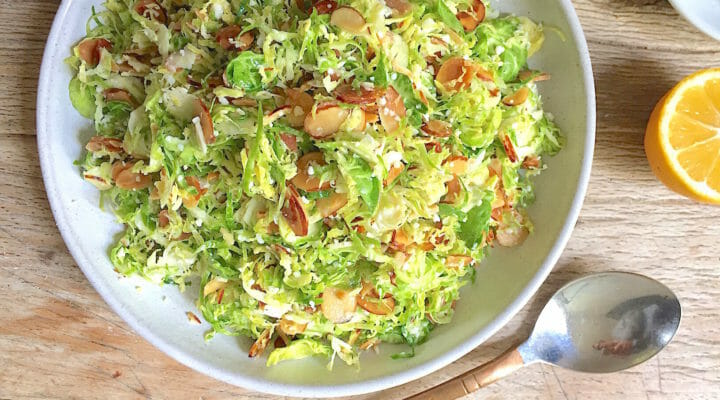 Brussels Sprout Salad with Lemon and Pecorino
The first dish we want to introduce is the Brussels sprout salad with lemon and pecorino cheese. The juiciness of them balances the richness of the cheese, making it a great dish.
---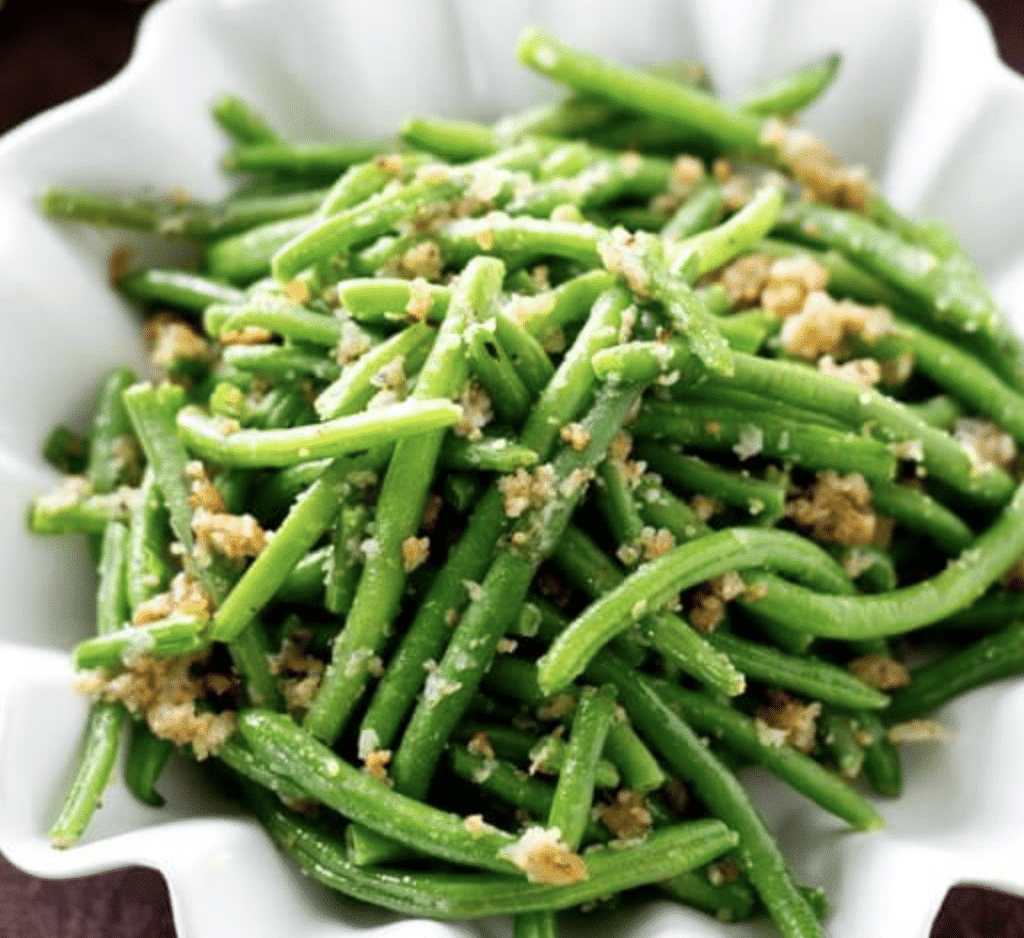 Italian Green Beans
The second eggplant Parmesan dinner menu side is simple since it is just green beans! If pairs perfectly with eggplant Parmesan because of the breadcrumbs, butter, and Parmesan cheese topping!
---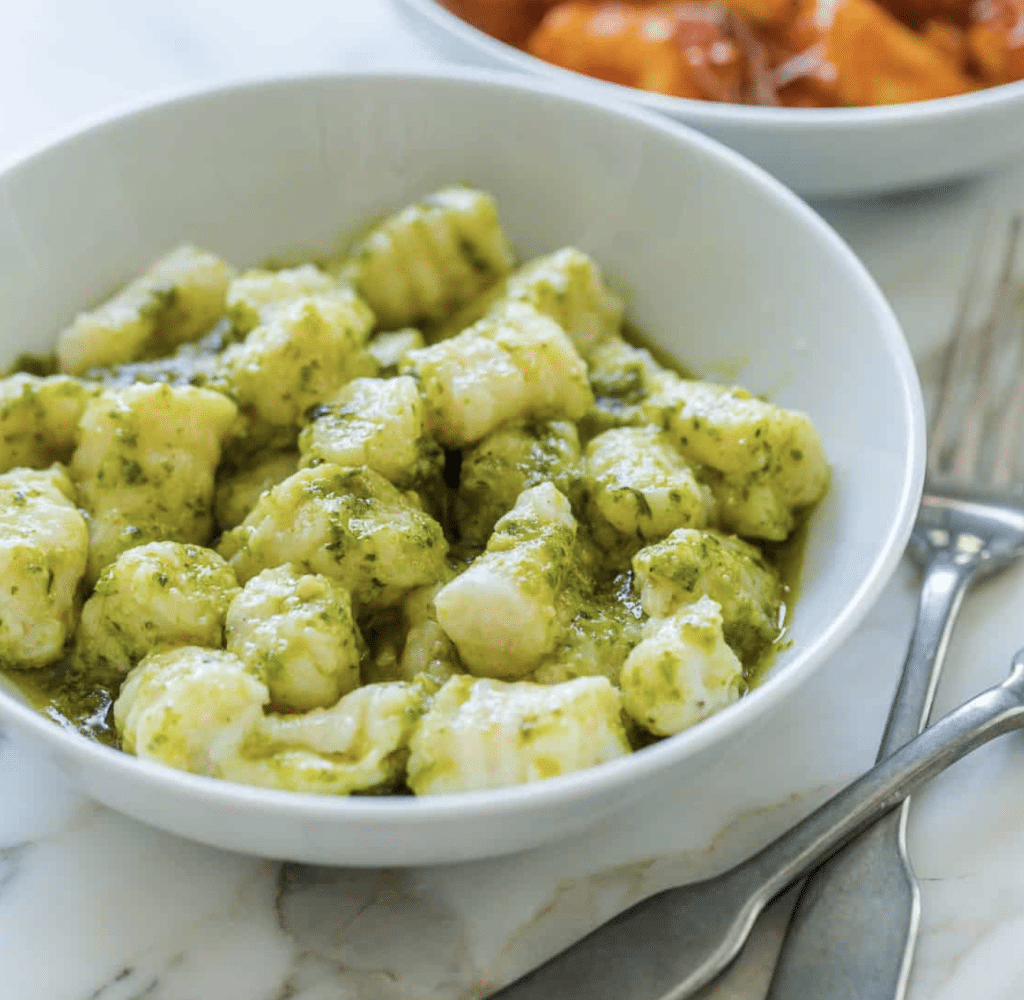 Gnocchi
When mentioning eggplant Parmesan, it's a must to mention gnocchi. Gnocchi, with its pillowy texture and mild flavor, is a fantastic complement to the rich and robust flavors of eggplant Parmesan.
---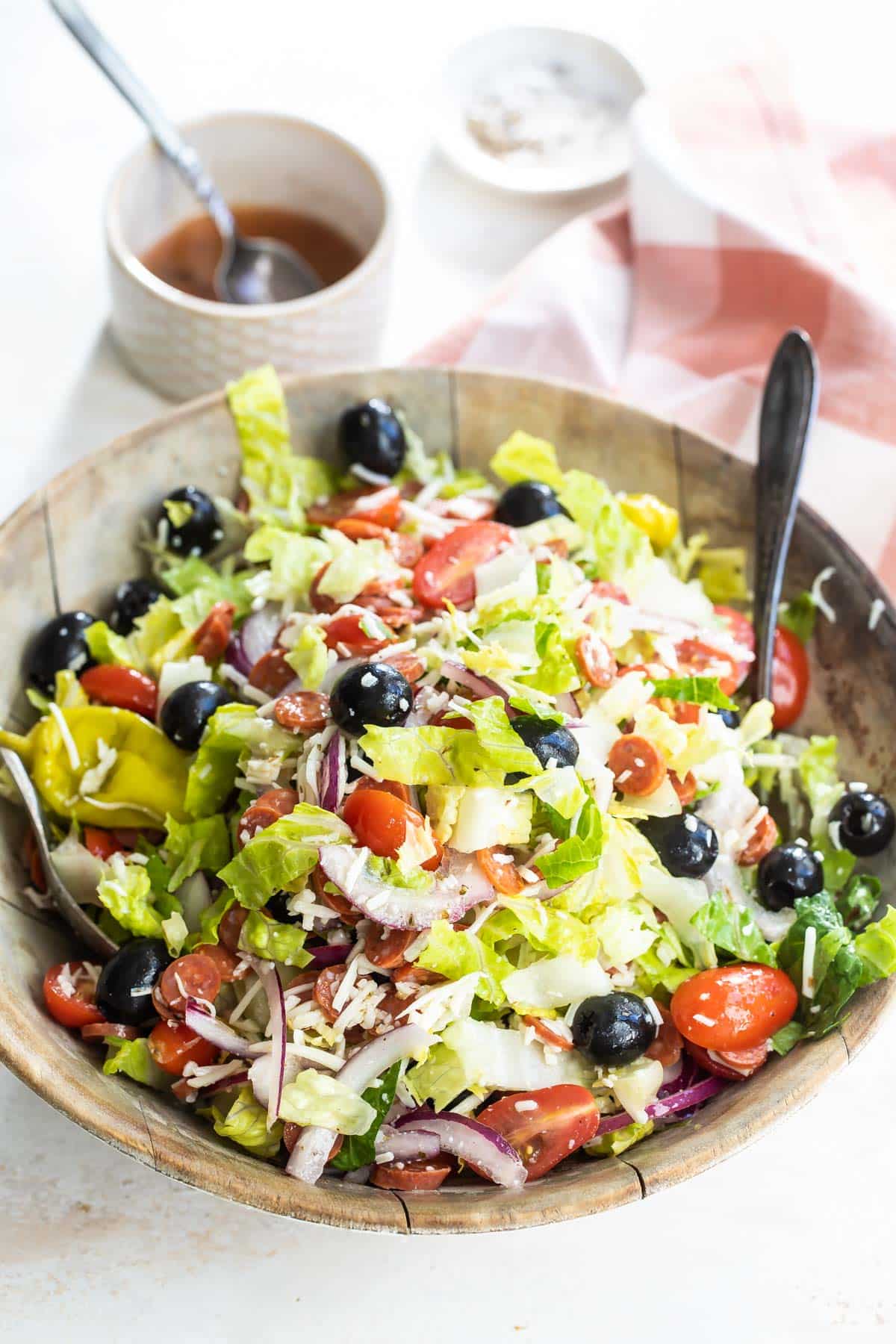 Antipasto Salad
Eggplant Parmesan is a rich and hearty dish, with its breaded and fried eggplant slices, tomato sauce, and melted cheese. Antipasto salad, on the other hand, is a light and refreshing combination of cured meats, marinated vegetables, cheeses, and olives. The crisp and vibrant flavors of the salad provide a refreshing contrast to the richness of the eggplant Parmesan, balancing out the overall meal.
---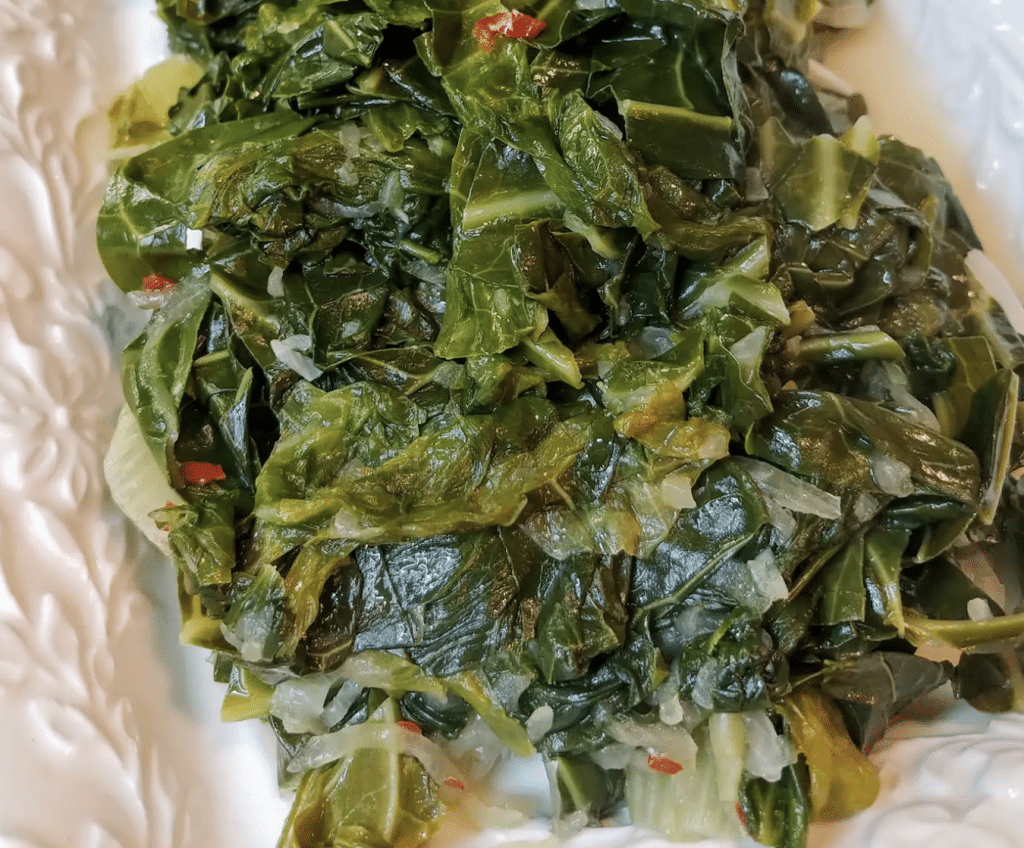 Italian Style Greens
Most people may never think about using greens with Parmesan, but in fact, these two can blend in together quite well. This collard greens recipe is easy to make and can be topped with Parmesan for an Italian twist.
---
I hope you found some great pairings in this list to go with your eggplant parm meal! If you have any more ideas, please let me know, I'd love to add them to this side dish list!
More Recipes to Try