What To Serve With Eggplant Parmesan? Top Recipes For You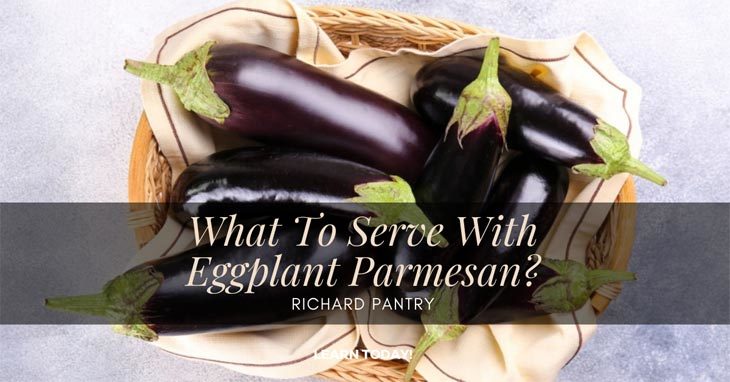 Eggplant parmesan is widely cooked in typical households as weekend meals since it is easy to cook, cheap, delicious, and rich in calories.
What makes it so loveable is the creaminess of the parmesan, blending with the juiciness and crispiness of the vegetables. However, the food will be more and more delicious if getting a proper side dish.
In this post, let's learn some new ideas on what to serve with eggplant parmesan.
What To Serve With Eggplant Parmesan?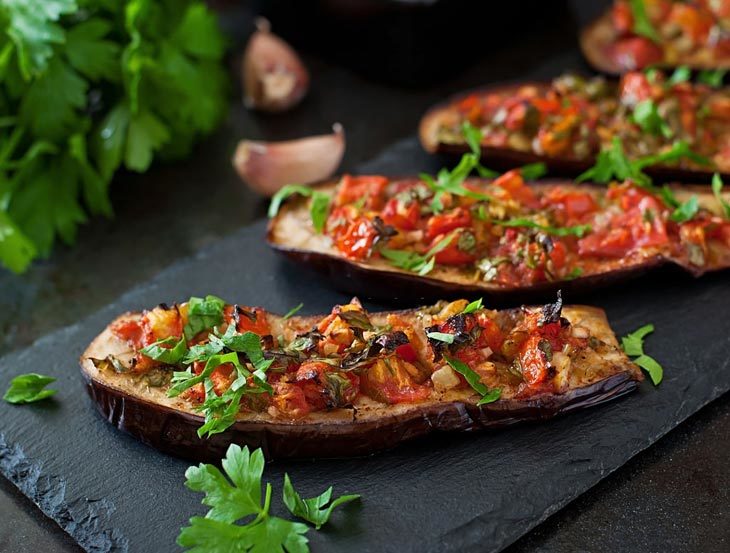 Brussels Sprout Salad with Lemon and Pecorino
The first dish we want to introduce is the Brussels sprout salad with lemon and pecorino cheese. Typically, you cannot find raw Brussels in household meals since people assume its tiny size is more suitable for boiling or steaming.
However, Brussels can be cooked raw, too, if you know the proper way to do it. Last week, we tried to make a Brussels salad with the addition of lemon and pecorino cheese. The sourness of lemon, complimenting the saltiness of pecorino, makes an amazing combination with Brussels.
Let the mix be one of the sides for eggplant parm. The juiciness of them balances the creaminess of parmesan, creating a great culinary experience for you. It works best when serving with hot parmesan.
Italian Green Beans
The second eggplant parmesan dinner menu is more simple than "brussels sprout salad with lemon and pecorino." We would like to introduce you to Italian green beans as a complement to parmesan cheese.
In short, we recommend you cook this dish often since the beans are healthy and flavorful. In terms of nutrition, green beans are full of vitamins and minerals, which are great for your immune system.
This is how we use beans as topping for parmesan: we baked twice. First, let's cook the beans with olive oil and seasoning such as salt, pepper, chili, etc.
Then, with the newly-baked spicy beans, top it on parmesan. Put the mixture into the oven and wait for about 5 minutes or more. The crispiness of the beans, combined with the cheesiness of the parmesan, creates a delicious dish that you could never forget.
Gnocchi
When mentioning parmesan, it's a must to mention gnocchi. They are the most famous combo for cheese lovers!
The main ingredient of gnocchi is potato. With the soft, delicate texture and sweet taste, the potato gnocchi pleases everyone, even the hardest customer, for its ease of eating.
So, how is it when combining the gnocchi with parmesan? What we can say is just "Amazing!" When you fry the gnocchi, the dish will turn crunchy slowly while still gooey and delicate on the inside. Then, the cheesiness of parmesan blends in, making the dish soft, palatable, sweet, and buttery.
You can also add tomato sauce or basil pesto to the gnocchi-parmesan mixture to season the dish.
Antipasto Salad
You may wonder what it means by "antipasto," right? Don't worry, a lot of people don't know about that, either.
Antipasto is a term in Italian cooking for an appetizer consisting of olives, cheeses, meats, and anchovies. From the ingredients, you can figure out which food will be included in this dish, right?
The first one – cheese. We have the cheese in parmesan already. So, what we have to buy are meat, anchovies, and olive fruits. It's acceptable if you cannot find all ingredients mentioned above in the supermarket. You can flexibly change them into nuts, veggies, and olive oil.
For antipasto salad, we prefer having as many colors in the dish as we can. Thuss, greens, tomatoes, peppers, mushrooms, feta, etc., are good enough to add to the mix.
In terms of dressing, a balanced mixture of olive oil, mustard, garlic, and vinegar will provoke the tangy yet acidic that this salad must-have.
Collard Greens
Most people may never think about using collard greens with parmesan, but in fact, these two can blend in together quite well.
Typically, the collard greens taste bitter; their texture is thick and earthy as well. Thus, we advise you to roast the greens first in a deep pan with olive oil, garlic, carrots, and peppers. Then, top them with walnuts and raisins for seasoning.
The roasted collard greens work best when mixed with the parmesan. Its earthy, juicy but bland flavor, together with the creaminess of the parmesan, balances the general taste of the recipe.
Ricotta Stuffed Eggplant
For this recipe, you will serve the ricotta cheese with the parmesan while mixing the eggplant with seasoning and grilling it deeply.
You may wonder how it tastes, right? We have tried cooking this recipe, and believe us, it was far tastier than our expectations!
Here is how you should make this dish: first, grilling up the eggplant. Then, roll up the boiling greens with herbed ricotta and season with pepper, chili, and salt as you like. The variation of tastes: salty, spicy, creamy, and herbal will complement each other, making a tasty dish.
Besides, the grilled eggplant provides a crispy yet bitter flavor, while the ricotta and parmesan are so creamy and delicate, which are so special about this food.
Meatballs
How could we mention side dishes for eggplant parmesan without meatballs, right? It is a signature that parmesan will go with meatballs whenever asking "What goes with eggplant parmesan?".
It is easy and cheap to make meatballs: just buy a few ounces of ground pork, season with garlic, onion, pepper, salt, fish sauce (if available), oregano, and pecorino cheese. Then, boil it deeply in hot water, or grill it through the oven. After 5 minutes, the dish is ready to serve.
Consequently, eat the meatballs and parmesan separately to enjoy the meatiness of the balls and the cheesiness of the parm. Or, you can mix them and enjoy how their taste blends in together.
The best sauce to serve with meatballs in tomato sauce. Its light sourness and sweetness will complement the unique flavor of this recipe.
Hot Sausage
Do you know that sausage is also a great eggplant parmesan side dish? Sausage is the greatest parmesan topping, especially for meat lovers. Lots of people even call sausage "the best eggplant parmesan sides" overall.
What is so special about sausage that makes it so outstanding from other food on this list? Well, in terms of taste, it is smokey, rich, fatty, and fully loaded with an earthy flavor. Thus, it is a good addition to the cheesy parmesan.
If you can handle the spice, we highly recommend serving hot sausage with chili, pepper, or marinara sauce. The meaty texture, earthy flavor of the sausage can be ten times more if we add the spices!
You can enjoy the sausage in many ways. First, you can chop up the food into smaller pieces and eat it together with parmesan. Or else, you can eat it separately with the parmesan to feel their tastiness stronger.
Creamy Saffron and Prawn Pasta
We mentioned a lot in this article that we will choose the food that balances the butteriness of the parmesan since too much creaminess can make the dish fulsome. However, what if you are a cheese fanatic and would love to enjoy more and more creaminess?
Then, let us introduce you to creamy saffron and prawn pasta as one of the side dishes for eggplant parm.
When hearing saffron, you may not know what it is. So, just search on the Internet for the "top expensive seasoning in the world," and you will see it there. But, it is also voted as the top nutritious food, though.
Besides saffron, we want to combine eggplant parmesan with prawn. Deep-fried this seafood, coated it in cheese, then served together with pricey saffron and eggplant parmesan. Its delicious flavor can amaze you!
Caprese Salad
Caprese salads are good eggplant parmesan menu ideas for those who want to eat cheesily but still need greens to balance the nutrition. This dish is such a fresh, cheap, easy-to-make but also a flavorful recipe for you.
What is on a bowl of Caprese salad? Well, there are tomatoes, basil, olive oil, and thin-sliced mozzarella. While the basil and tomatoes provide juiciness to the dish, the mozzarella makes it tastier and more "gooey."
Besides, when smashing the tomatoes, you can also add a slight tanginess to the recipe.
Feta Salad
Feta salad sounds strange, but in fact, it is a variation of kale, anyway. However, we believe that you won't hate the kale's related food with our way of cooking anymore.
What is in a bowl of feta salad? It is a combination of fresh grapes, a small amount of feta cheese, and kale. The creaminess of feta cheese, crispiness yet bitterness of kale, and juiciness with acidic grapes will make a great side dish for eggplant parmesan.
You can eat this salad as a dressing for eggplant parmesan or serve it together to balance the taste. Adding chopped walnuts for nutty flavor is also a great idea.
The Bottom Line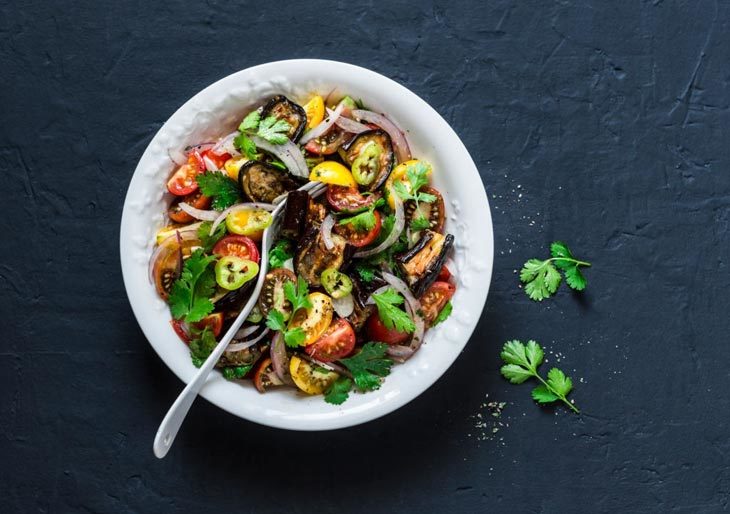 We have discussed what to serve with eggplant parmesan. There are 11 recipes mentioned in general, and our most favorite is the one with saffron and prawn since we love creaminess!
Hope this guide is helpful for your cooking. Enjoy your food!