What To Serve With Jerk Chicken – 15 Best Combination Ever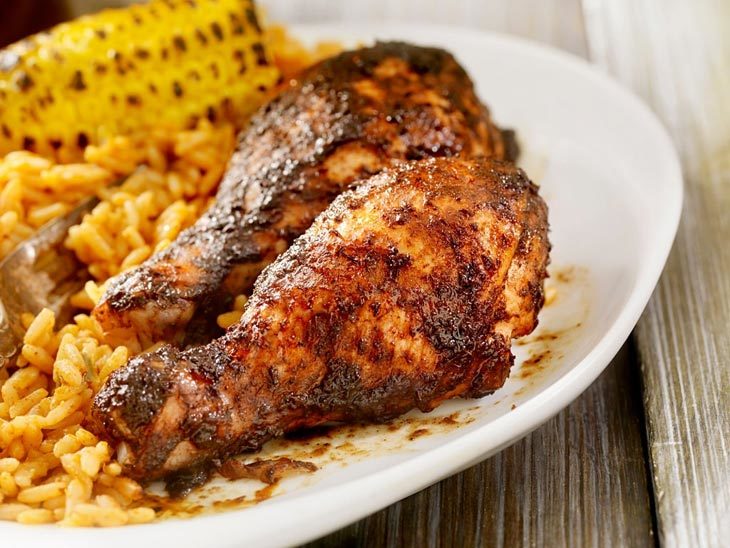 Have you ever tried jerk chicken? Well, we have to say that this food can blow up in your mouth. After biting one piece, you can feel the spicy, smoky, yet still sweet flavor.
Despite its superb taste, it will never be wrong to combine this impeccable dish with some savory side dishes. So, what to serve with jerk chicken for the best meal ever?
If you struggle with this question, scroll down to consult our 15 options below. Let's get started!
What Is Jerk Chicken?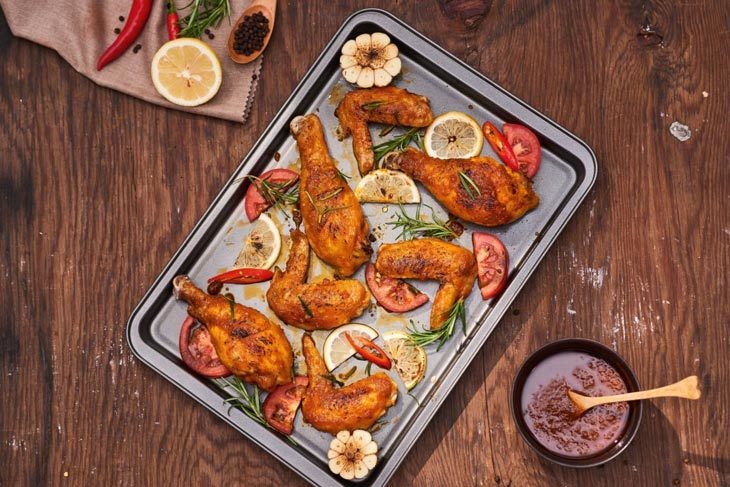 This is a traditional dish associated with the Jamaica region and gets its fame throughout the Caribbean.
To make the Jamaican jerk chicken meal, people often season chicken with an aromatic marinade of Scotch Bonnet peppers/ habaneros and allspice.
Then, cook slowly over a grill or fire to allow the sauce flavors to penetrate the meat and keep the meat moist.
The key for a dish mouth-watering dish lies in both spice from jerk sauce, as well as the resulting smoke from green pimento wood put on burning coals.
People here often enjoy rice, sweet potato, plantain, bean, or small cornbread fritter along with this main dish.
But what goes good with jerk chicken? Let's figure it out now in the below section.
What To Serve With Jerk Chicken
There are several options of side dishes for jerk chicken, and we will list them one by one so that you can make the best decision!
Wine & Beer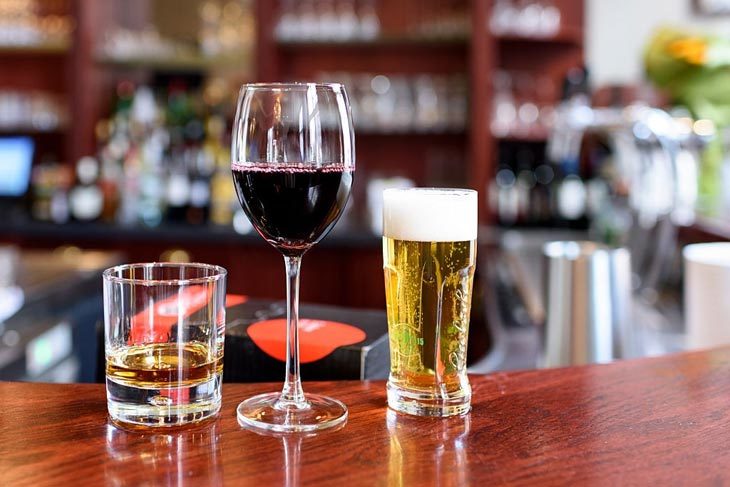 Serving wine and beer as your jerk chicken dinner sides? Why not? A fancy drink is an indispensable part of your dinner meal.
In case you aim at enjoying an elegant night, let's go for a glass of wine. It creates a romantic and luxurious atmosphere, making your mood better than ever.
Besides, it is a good idea to add some fresh fruit slices and thyme to enjoy a glass of wine with more herby flavor.
You can even serve cold beer or ginger beer that is both sweet, refreshing, and spicy with your main dish.
Plantains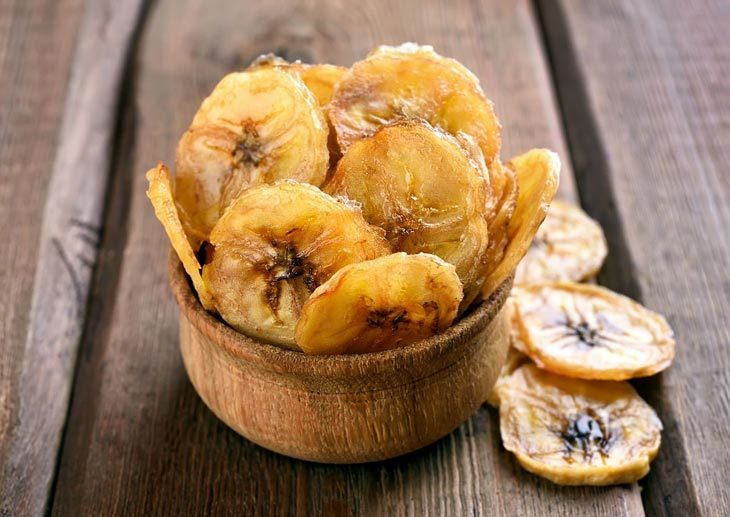 What do Jamaicans eat with jerk chicken? You can try fried plantains. It is also called cooking banana, with a less sweet flavor. Biting a piece of plantain, you can feel how crispy, golden-brown, and well-seasoned it is.
This is also the reason why many people love to pair these delicious sides with jerk chicken.
Mango Salsa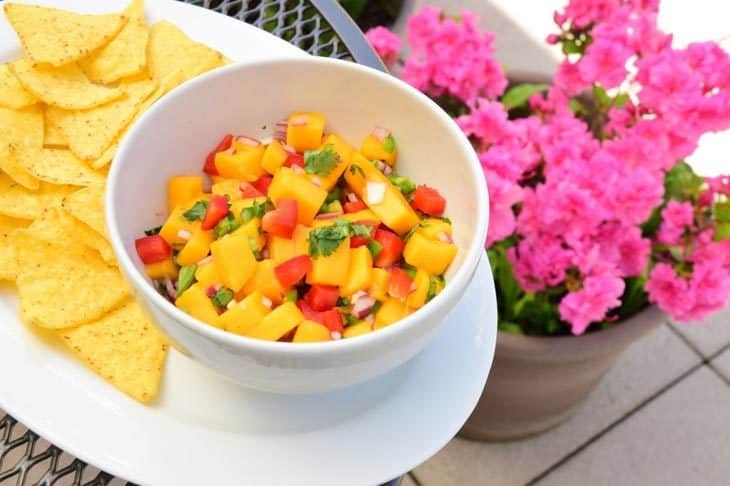 Mango salsa should be considered among the best sides for jerk chicken. Do you know why? – It is all thanks to the great flavor combination of sweet juicy mango salsa and the spicy chicken.
Specifically, this fresh and light meal will bring the Mexican feel rather than a traditional Jamaica.
What are you waiting for without serving it to round out your chicken dinner?
Grilled Pineapple
Another idea on this list of jerk chicken meal ideas that can make you drool at first bite will be grilled pineapple. Let's imagine the combination of sweet and tangy caramelized pineapple and hot, spicy, and smoky chicken. What a flavor explosion!
The making process is quite simple that every amateur can handle well. First, you need to spread brown sugar, butter, and cinnamon on each slice of pineapple and grill them. After a few minutes, you have got sweet, juicy, and crunchy fruit.
Coconut Rice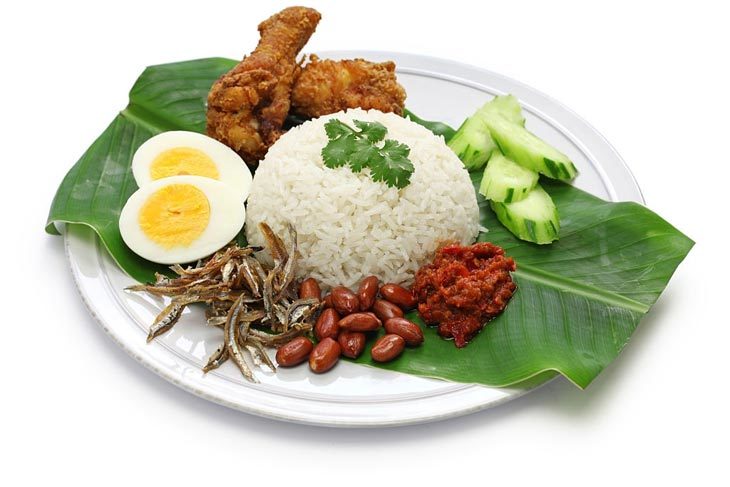 How about coconut rice? These jerk chicken side dishes sound strange, but their perfect creamy flavor can simultaneously satisfy the stomach and heart of those who want the more Caribbean feel.
Just add coconut milk to rice, and you can treat a bowl of buttery coconut rice with your chicken.
Rice and Beans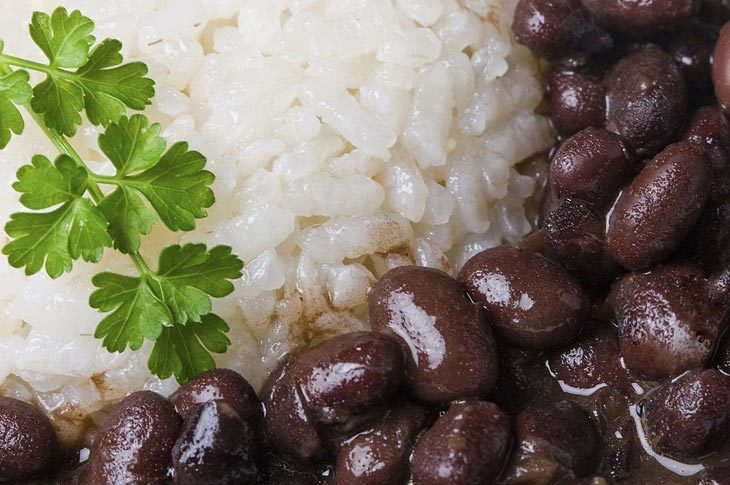 What pairs well with jerk chicken better than rice and beans, especially red beans? Its flavor is sweet and savory and helps to reduce the heat of Scotch Bonnet chili peppers quite well.
Indeed, this side dish is undoubtedly ideal for those who cannot handle the heat and spiciness of your grilled-meat.
If you run out of bean in cabinet, don't worry let check my list of alternatives for bean.
Roasted Potatoes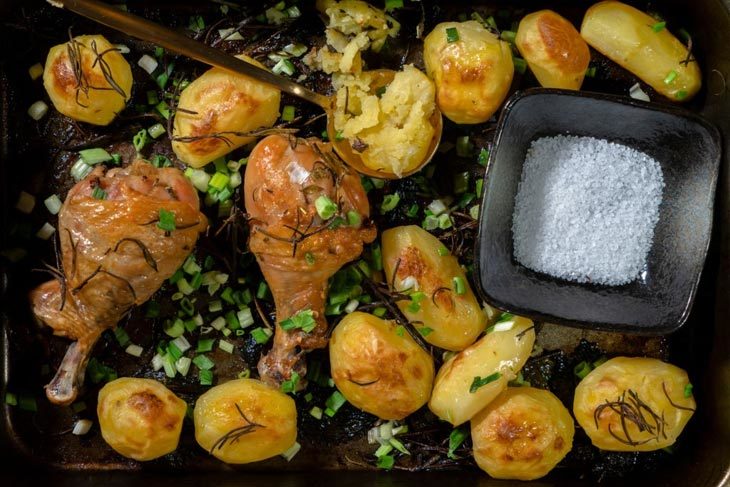 What to eat with jerk chicken to impress your guest? – Try roasted potatoes!
Their exterior texture is crunchy and crispy, but the inside is extremely fluffy and buttery. Especially, you can smell the appealing herb flavor that will raise your meal to another level.
Related article: How To Reheat Roast Potatoes
Potato Salad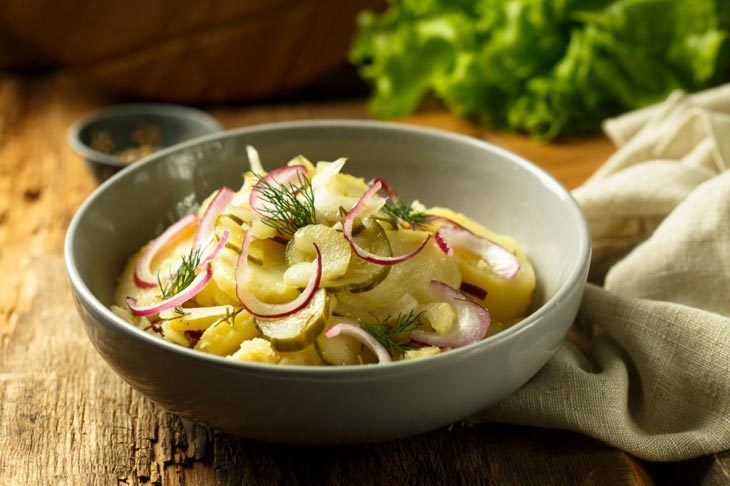 In fact, jerk chicken accompaniments should be fresh or creamy to keep a good balance.
Tasty potato salad is no doubt what you are looking for. It brings you tasty and aromatic seasonings so that you will not be overwhelmed with the meat flavor.
Tamarind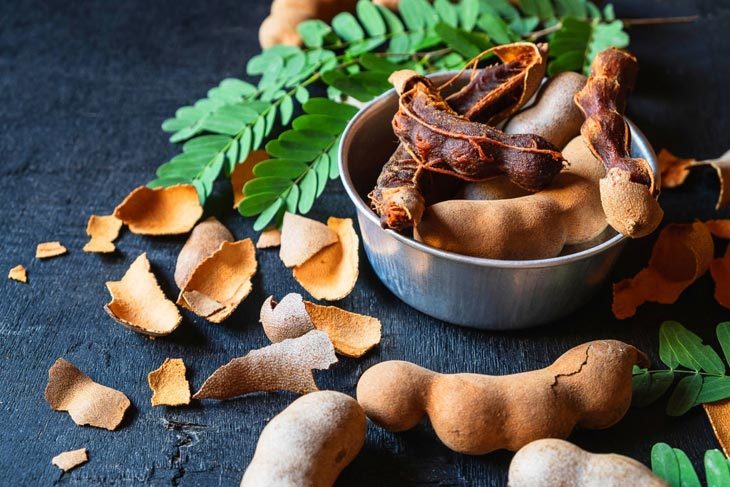 Tamarind is one of the best Jamaican side dishes for jerk chicken to start off your meal. It tastes sour and sweet simultaneously that will amaze any gourmets who are eating jerk chicken. Although tamarind balls are just an appetizer, you possibly find it hard to stop eating the dish!
Maque Choux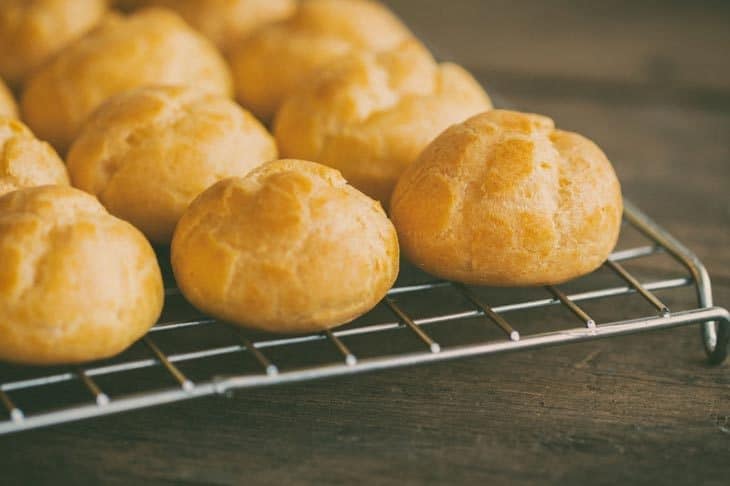 Have you ever heard of "maque choux"? We used to be confused with these weird words like you right now. Rest assured that this corn-based from Louisiana tastes good.
Food ingredients to make a bowl of maque choux often include soft corn kernels, bacon, bell peppers, chopped onion, jalapeno, and a touch of heavy cream to get the fab level.
Match these buttery and delicious sides for jerk chicken, as we call this combination the taste of heaven!
Coleslaw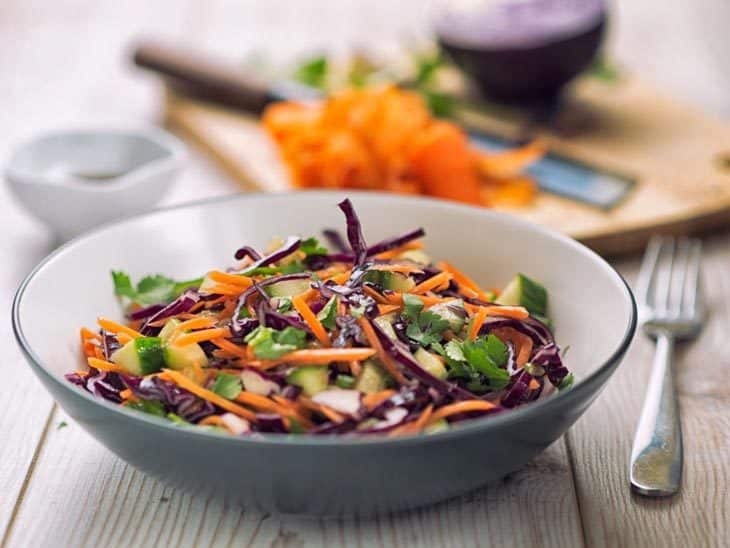 If you intend to make light jerk chicken sides to complement the spicy and hot flavor of the main dish, you cannot get wrong with classic coleslaw. It also suits those cooks having a limited preparing time but still wanting to please those gourmets.
Just add tangy, creamy cooling dressing into a colorful and fresh bowl of shredded cabbage and carrots, and now you have an appealing coleslaw.
Collard Green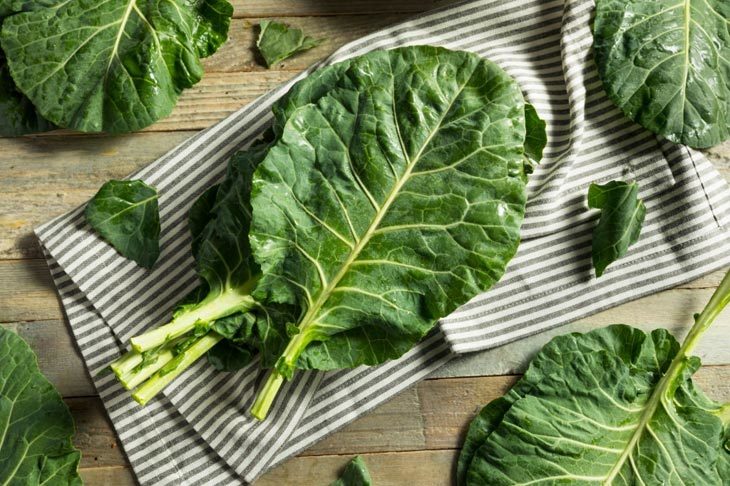 A plate of vegan cuisine like collard green can suit any main dish, and your meat dish is no exception.
What you only need to do is to toss those greens in a pot and let it do its job. Although this side dish only has leafy greens and aromatics, its simplicity can contribute greatly to the fresh, savory, but a little sweet flavor.
No doubt, you can add it to the dinner and serve it with your fiery herbed meat.
Sweet Potatoes Fried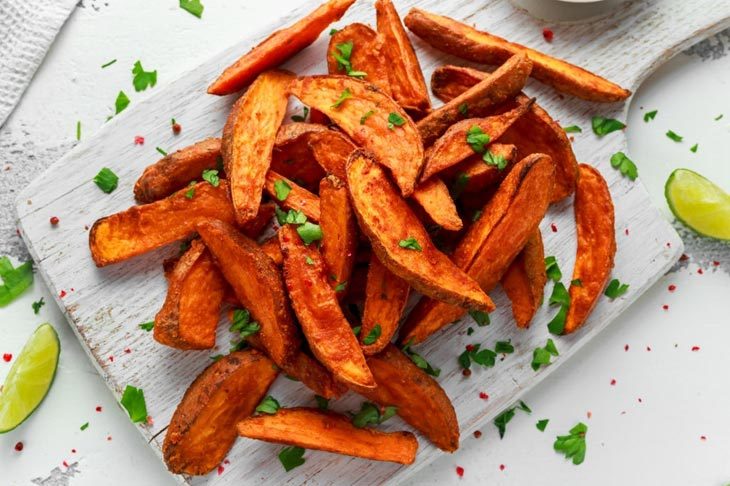 Another side dish from potato that you can consider is fried sweet potatoes. No one can deny that they are incredibly terrific with your smoky turkey.

Let's fry each piece of sweet potato deeply and what you get is a medley of crispy texture and sweet and savory flavor. Or else, you can try baking them for a portion of healthier food.
Related article: What Goes with Sweet Potatoes? Simple and Great Recipes
Sauces Go Well With Jerk Chicken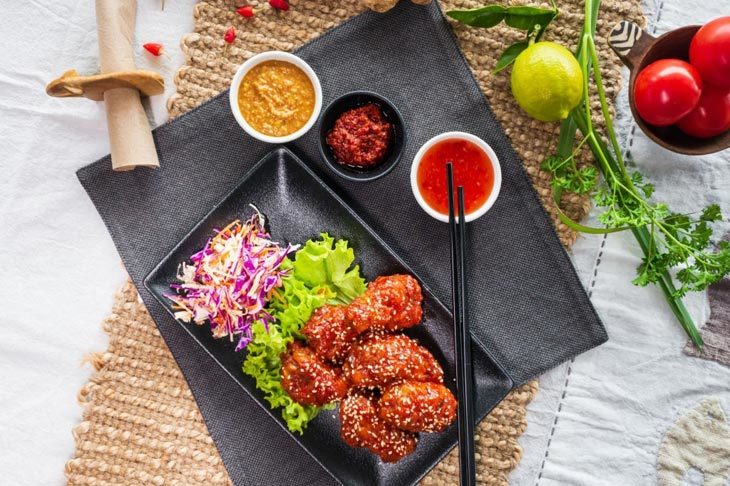 If you are interested in highly-seasoned food, do not forget to choose the suitable sauces to dunk your main dish. Here are some of our recommendations: Creamy Dip, Cilantro Lime Sauce, or Jamaican Jerk Sauce.
Creamy Dip: As we mentioned above, as the grilled-meat is quite spicy and hot, you will need anything luscious yet creamy to get a harmonious flavor. In this case, creamy dip coming from mayonnaise, green onions, and sour cream will be incredibly delectable.
Cilantro Lime Sauce: If you want to have more acerbity, Cilantro Lime Sauce will be perfect that you cannot resist. It includes the citrusy flavor of lime, aromatic fragrance of cilantro, and creaminess of the avocado. All the things blend together to make a fabulous dip for grilled-meat.
Jamaican Jerk Sauce: The best Jamaican jerk chicken sides must be the marinade of this main dish – Jamaican Jerk Sauce. This delicious and fiery sauce will be a fantastic couple with the meat to make the flavor blow up double.
Bread Go Well With Jerk Chicken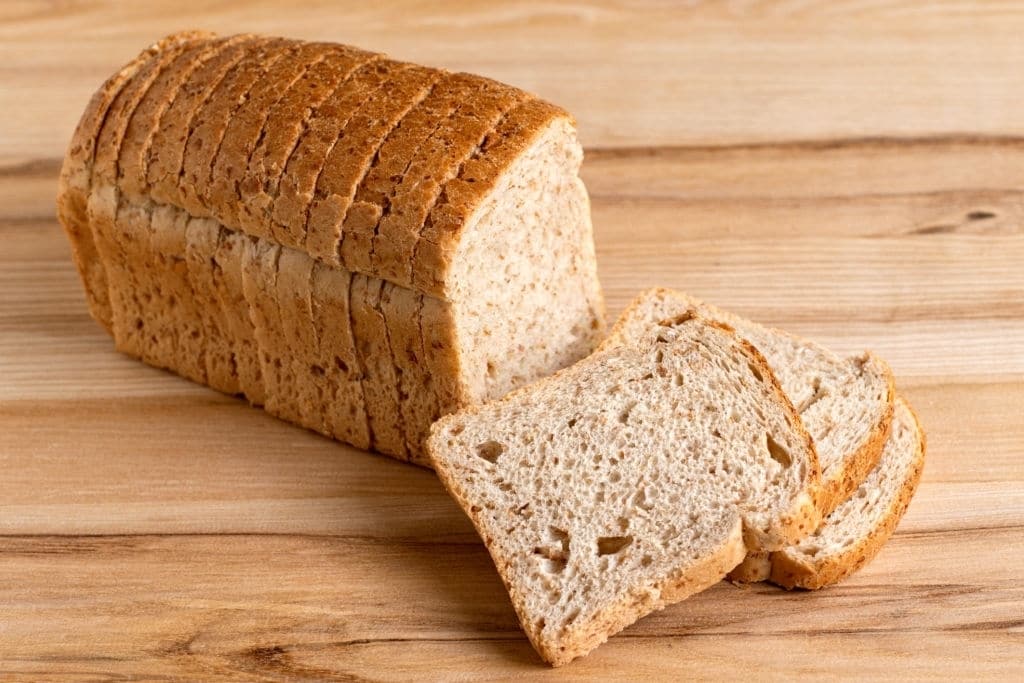 What goes with jerk chicken apart from those Jamaican vegetable side dishes above? – If you are not interested in these options, let's enjoy a wholesome meal of bread.
Hard dough bread with sweet flavor, American dinner rolls, and Hawaiian rolls are all popular Jamaican side dishes. You can serve one of them with your hot chicken meal.
Furthermore, cornbread or flatbread is also some fool-proof way that you cannot miss. While cornbread is sweet and fluffy with a slightly crunchy exterior, the other is incredibly soft that any other breed cannot beat it.
How To Make Jerk Chicken?
The marinade is the key to deciding how delicious your food is when it comes to the marinade.
You will need peppers, garlic, onions, allspice, ginger, thyme, nutmeg, lime juice, brown sugar, salt, olive oil, and vinegar. Put all the ingredients into a blender to blend until you get a smooth texture.
Remember to rub the sauce around your chicken evenly, then let it soak inside plastic wrap or foil for at least three hours. It's better if you leave it overnight.
Afterward, remove the covering layer and roast the chicken in the oven for nearly 50 minutes. Do not forget to preheat your machine to 400 degrees beforehand.
If you want to grill your grilled-meat, preheat the gas grill first to about 400 degrees. After that, you can use tongs to add oil to the grill grates and cook your chicken to 165 degrees. With the grill, occasionally turn the other side after about 30 minutes to prevent burning.
In Conclusion
What to serve with jerk chicken? Can you make up your mind? We hope the answer is yes.
Hopefully, our various choices of side dishes above will be helpful for you to consult. It's time to create an amazing dinner meal for your beloved!