Wheat Bran Substitute – 14 Best Alternatives To Try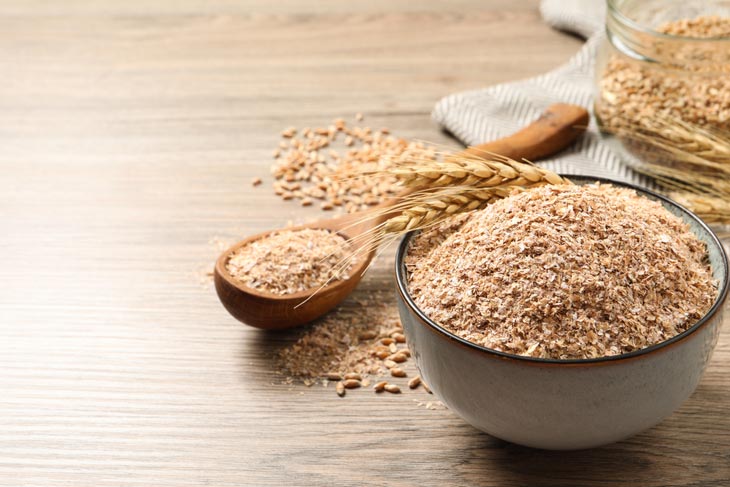 Wheat bran substitute has become a hot keyword for fructan or gluten intolerant people, but they still crave looking for a healthy and nutritious diet.
Here, we provide you with several options even if you are in the situation above. Otherwise, the wheat bran is just not available in your kitchen, or you fish for the other choice when you do not like its taste.
Whatever the state you are, we have you covered! 14 alternatives are waiting for you to discover. We are sure you will go home with at least one selection. Please keep reading to get it!
What Does Wheat Bran Taste Like and Its Nutrients?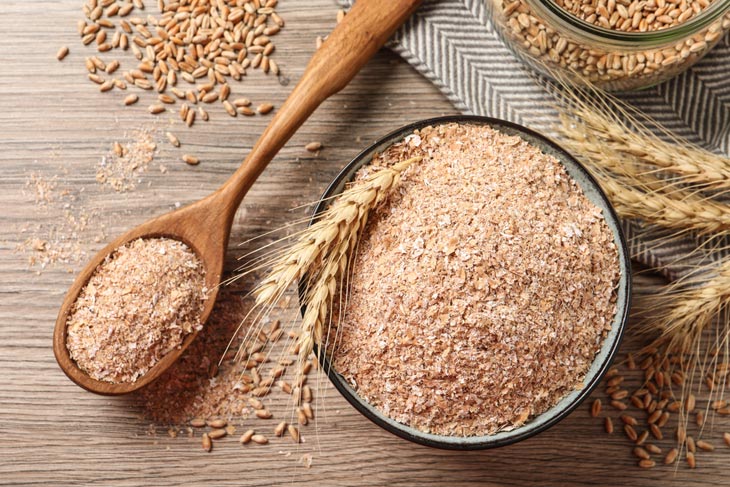 Before digging deep into the wheat bran substitute, let's look at its taste and nutrients.
Tastes
The wheat bran, germ, and endosperm are the three constituents of a wheat kernel.
Wheat bran is defined as the wheat kernel's protective outer coat, which is removed during the grinding/milling process and becomes a byproduct.
It is densely packed with fiber and nutrients. The byproduct has a nutty and sweet taste. All the broken husks can be applied to give baked goods, muffins, and bread more texture and flavor.
Nutrients
Wheat bran contains a wide range of nutrients. It is high in minerals and protein while being present in small amounts of calories. It also has a great source of nutritional fiber.
In a detailed manner, wheat bran has over 13 grams of fiber content in 29 grams people consume.
Besides, there are high amounts of prebiotics – the non-digestible fibers, which are the food of beneficial gut bacteria.
When you increase the source of prebiotics, it contributes to improving bowel health.
Wheat Bran Substitute – Top 14 Options
1. Oatmeal/Rolled Oats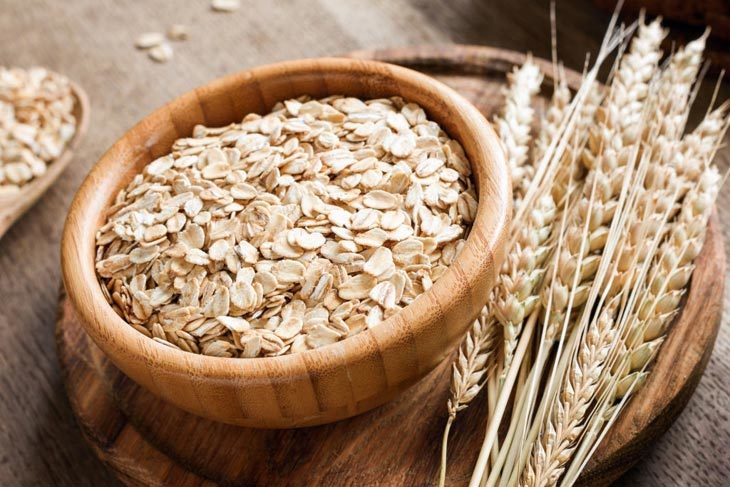 The first substitute for wheat bran is oatmeal/rolled oats.
Across many recipes, oatmeal can be used as a gluten-free alternative to wheat bran.
It is high in soluble fiber and beneficial to those attempting to reduce weight and control their appetite. It's also linked to improved heart health.
In some formulas, such as cakes, bread, or cookies, oatmeal/rolled oats is a perfect substitute! Still, the consistency and texture may differ a bit.
Baked goods are typically heavier, denser, and wetter. So, please remember to adjust to each recipe you are about to make.
The swap ratio is 1 (wheat bran) : 1-1/3 (oatmeal/rolled oats).
2. Wheat Flour (Whole)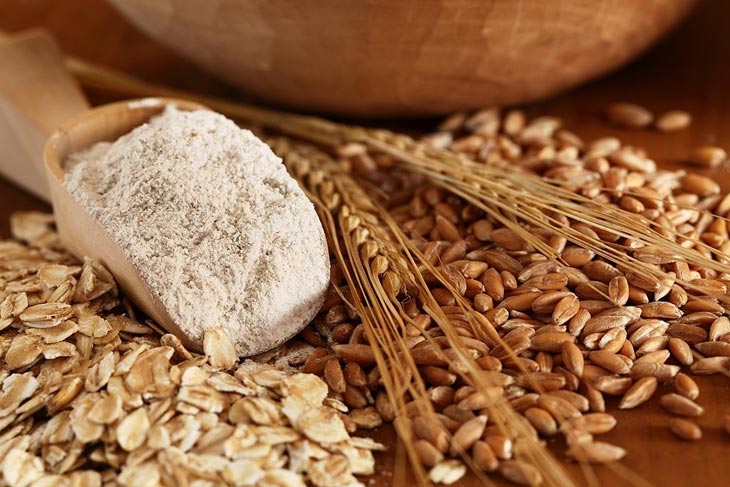 In baked items like bread, whole wheat flour is a vital ingredient. If the person can handle gluten (does not have a gluten allergy), the flour can be chosen as a wheat bran alternative.
In addition, dietary fiber, protein, minerals, and vitamins abound in whole wheat flour.
You will need less whole wheat flour to replace wheat bran. Bread, muffins, or pancakes can all be made using it. However, because the fiber content is high, it has a strong flavor.
One more thing you need to be more careful with, the baked bread is easy to hard. Hence, some tips on softening hard bread will give you a full and joyful experience!
The swap ratio is 1 (wheat bran): 1/3 (whole wheat flour).
3. Flax Seeds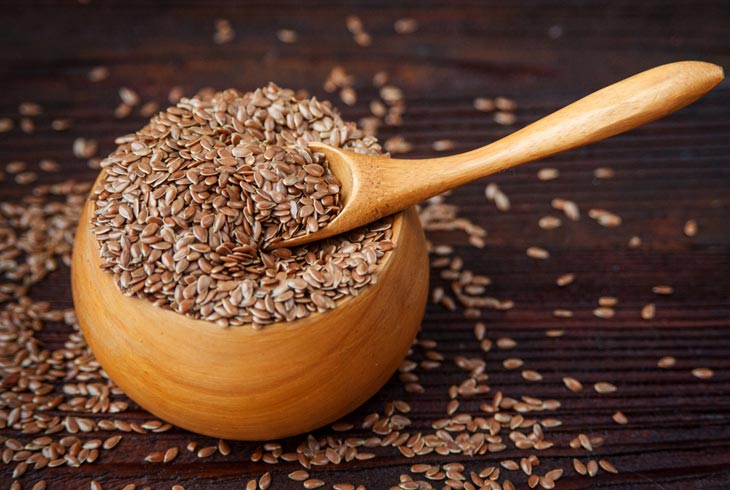 The next bran substitute is flax seeds.
It is nutrient-dense and gluten-free. It has a close nutty flavor, dark color, and great texture compared to wheat bran.
On top of that, flaxseed has a higher amount of omega-3.
Like wheat bran, these seeds are considered a loaded source of minerals, vitamins, and dietary fiber. It contributes to cholesterol reduction and the health of the gastrointestinal.
In cooking and baking, the swap amount can be 1 : 1. It has become an indispensable gluten-free substitute for bran!
4. Rice Bran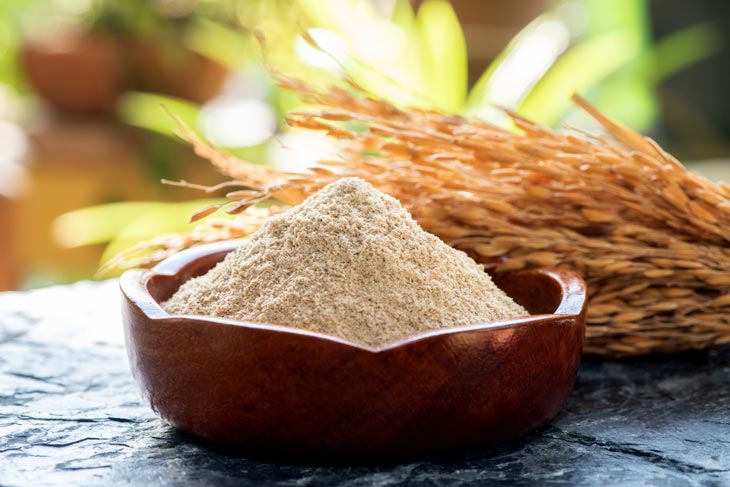 The rice outer layer is rice bran. It is one of the nutrient-dense substitutions for wheat bran that gives baked items a light, crunchy texture, which is ideal for a gluten-free diet!
Dietary fiber, fat, protein, and numerous minerals such as magnesium, calcium, iron, and potassium are all present.
It also contains many antioxidants, which support immune health modulation.
Besides, it comes in handy to boost the fiber index of foods, the same use compared with wheat bran.
It is, nevertheless, a more flavorful and superior option to wheat bran, particularly if you are suffering from a gluten intolerance.
The swap ratio is 1 (wheat bran): 1 (rice Bran).
5. Wheat Germ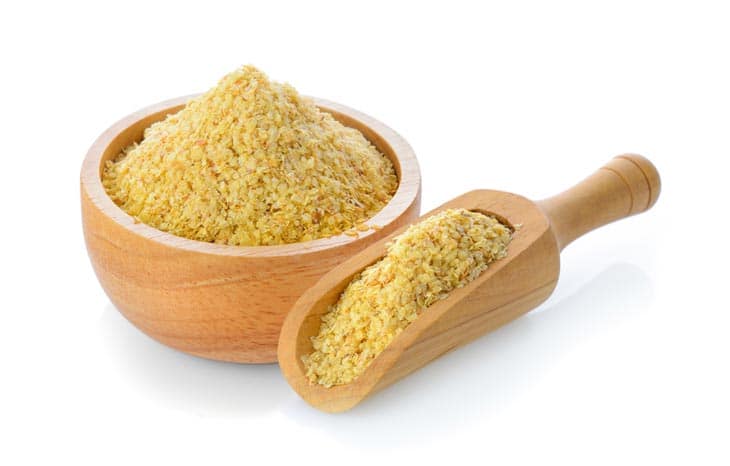 Before jumping into the alternative, two questions may bother you:
Is wheat bran and wheat germ the same?
The answer is no. The bran is the farthest coating of the wheat kernel. In contrast, the germ is the part inside the wheat kernel that can sprout into new wheat.
So, when they are two different parts, can I substitute wheat germ for wheat bran?
The answer is a yes. They are two parts of wheat, but they share common nutrients.
Wheat germ is a product made during the milling industry of flour that is applied to stand in for wheat bran as a fiber source.
It also loads many fatty acids, fiber, vitamins, and minerals. Both of them do not include trans fats and cholesterol.
Wheat germ, like wheat bran, can be applied for baking in conditions where diners do not need to avoid gluten.
The replacement ratio is 1 (wheat bran): 1 (Wheat Germ).
6. Oat Bran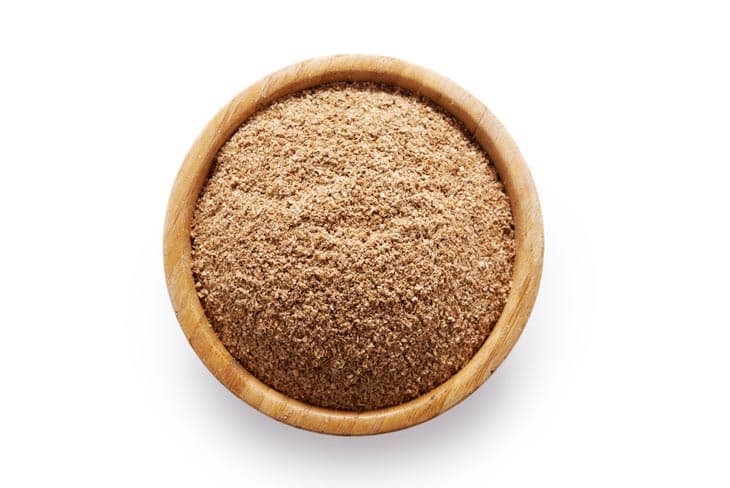 Can I substitute oat bran for wheat bran? Yes, you can.
Oat Bran is an oat groat's outer layer. It is chock-full of nutrients and can be used to replace wheat bran as a source of fiber.
It contains beta-glucan, a soluble fiber that helps lower cholesterol and avoids cardiovascular disease. It does, however, offer very few carbs.
In some recipes to make muffins, waffles, cookies, and pancakes, you can replace wheat bran with oat bran with the same amount.
However, because oat bran is usually dry, it must be soaked before being added to the dough or batter. That is the difference between wheat bran and oat bran.
On top of that, the oat bran has a more attractive flavor. The oat bran muffins are valued as one of the most worth-trying in these formulas!
The incredible taste of it will make you look for a recipe for oat bran muffins in a short time.
The swap ratio is 1 (wheat bran): 1 (Oat Bran).
7. Almond Meal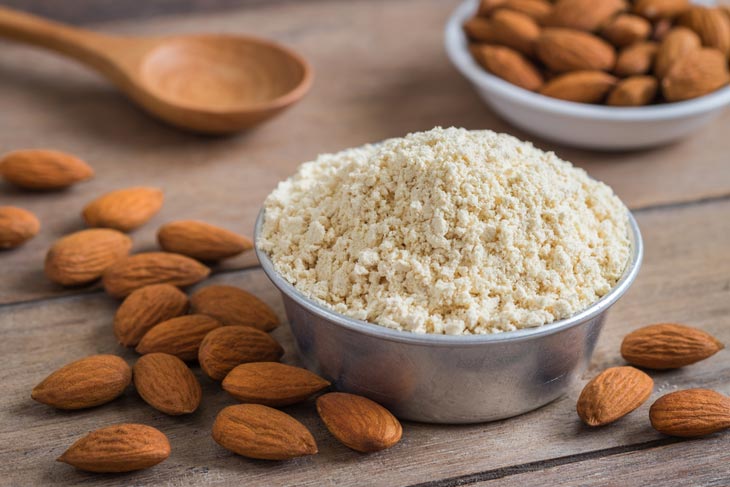 Almond meal, as the name implies, is manufactured from almonds. It comes from whole almonds (unpeeled) that have been ground.
Owing to the skin when making, the almond meal has brown spots or specks and a coarse consistency compared to almond flour.
It also delivers a somewhat higher content of mineral, antioxidant, and fiber.
Almond meal, in particular, owns the greatest healthy fat amount of all the wheat bran alternatives.
This ingredient can be the alternative to wheat bran in recipes that require an earthy, nutty, and sweet flavor.
For example, if you demand a wheat bran substitute in baking, such as making cookies, the almond meal can get the job done well.
On top of that, you can toss them in as the topping of the yogurt or pair with cereals or salads for a wonderful morning.
The substitution ratio is depending on the recipes.
8. Rye Flour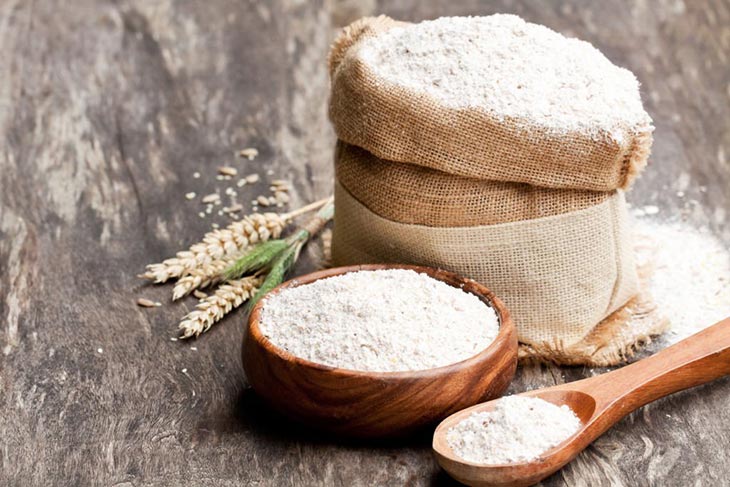 Rye flour is a gluten wheat bran alternative that works well in baking.
Because it comprises less gluten than other flour, like whole wheat flour, the bread is thicker and rises less than ordinary wheat bread.
Rye is famous for its high content of protein, fiber, and iron, among other nutrients. It has a distinctive taste and can be a superior swap when you are about to create some delicious bread!
Still, when making bread, do not forget to pay close attention as the bread can be crumbly. It will help you have the best experience working with rye flour!
Like almond meals, different recipes call for different switching ratios.
9. Dry Cereals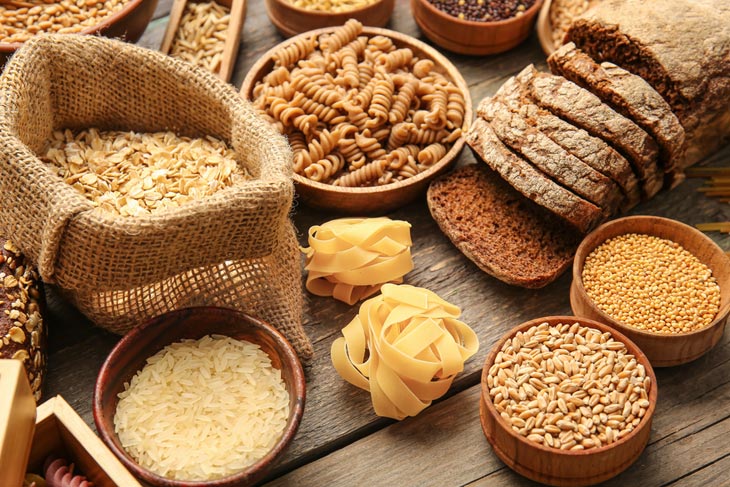 Although the cereal contains bran, it also entails other elements, like nuts, flour, or sugar.
The dry cereals appear as toppings for beverages and baked products as a wheat bran alternative, for instance, smoothies and yogurt.
They may alter the consistency, texture, and even the flavor of the dish.
The substitution ratio can be 1 : 1, but be careful with the substitute. As we mentioned, the change in flavor may happen!
10. Cream Of Wheat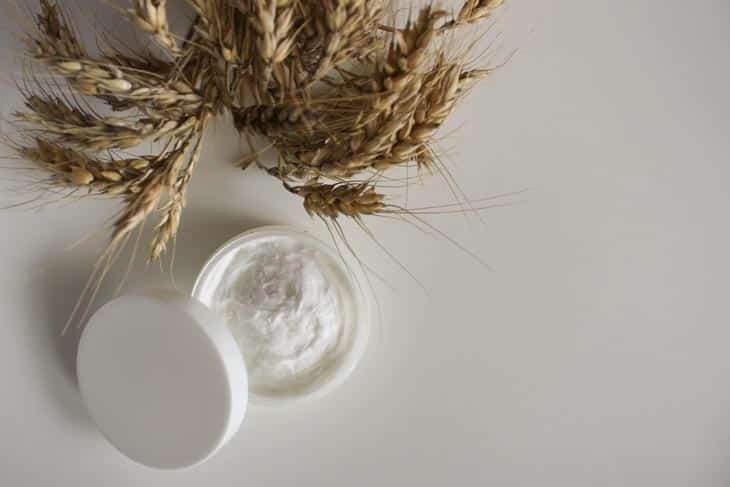 Cream of wheat is a well-known brand in the US. Though you can not find the bran in this product, it is still reminiscent of the sweet touch of wheat bran.
You can substitute it for wheat bran mix with smoothies or yogurts, nuts, or fruits.
Cream of Wheat is made exclusively with semolina. It is wheat porridge and cooked in a pan/pot with milk and water until a mush forms.
When cooked, it is comparable to grits but with a smoother texture and consistency.
The swap ratio is 1 : 1.
11. Malt-O-Meal
Malt-O-Meal ingredients are considered the same as in Cream of Wheat, except the "Malt." It gives it a distinct flavor that elevates it to new heights!
The main component in the product is wheat farina, which includes endosperm and wheat germ. Therefore, you can easily sense a nutty note akin to wheat bran in Malt-O-Meal.
It can be used with beverages like milk, smoothies, fruits, etc. You will get a comparably tasty flavor when choosing the malt-o-meal for wheat bran substitution.
The substitution ratio is 1: 1.
12. Cornmeal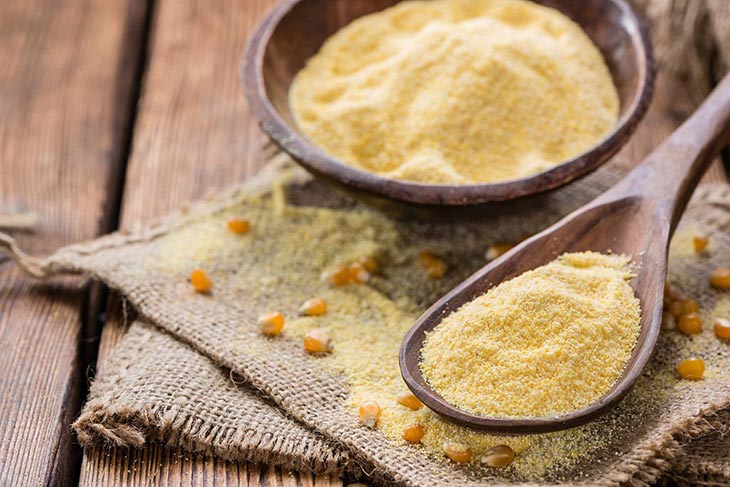 People make cornmeal from ground corn. The final product is coarse or in fine form.
Swapping wheat bran with coarse cornmeal will be suitable for the recipe necessitating the crunchies. If you expect richness, you can refer to the fine form of cornmeal.
It offers a buttery mouthfeel and a somewhat sweet flavor to your chosen recipes. Besides, it can shine in several savory dishes, such as thickened stews.
To make the casserole tastier, you can try to add cornmeal with the rest of the ingredients.
The substitution ratio varies with recipes.
13. Buckwheat Flour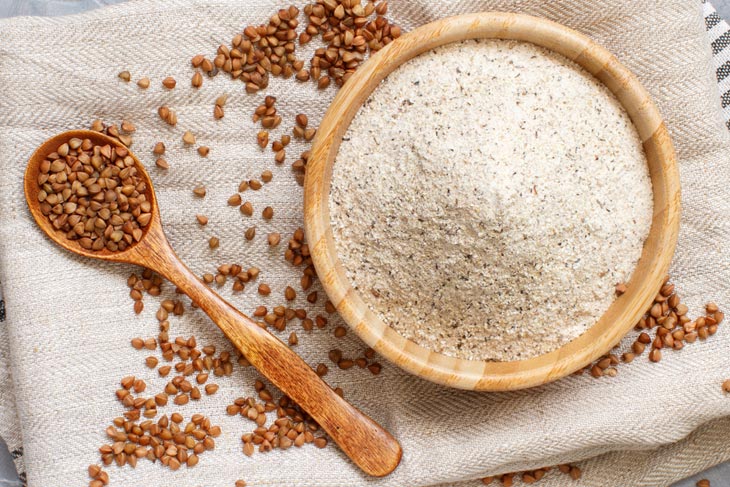 Buckwheat flour is gluten-free. In baking, you can use wheat bran and buckwheat flour interchangeably. We highly recommend throwing this ingredient in cereals, soups, or cookies.
Buckwheat's high antioxidant and mineral content have made it a popular health food. Its advantages could include better control of the risk of developing diabetes.
In addition, the high fiber content, which is similar to the wheat bran, will support colon health.
The swap ratio differs, based on the recipes.
14. All-Purpose Flour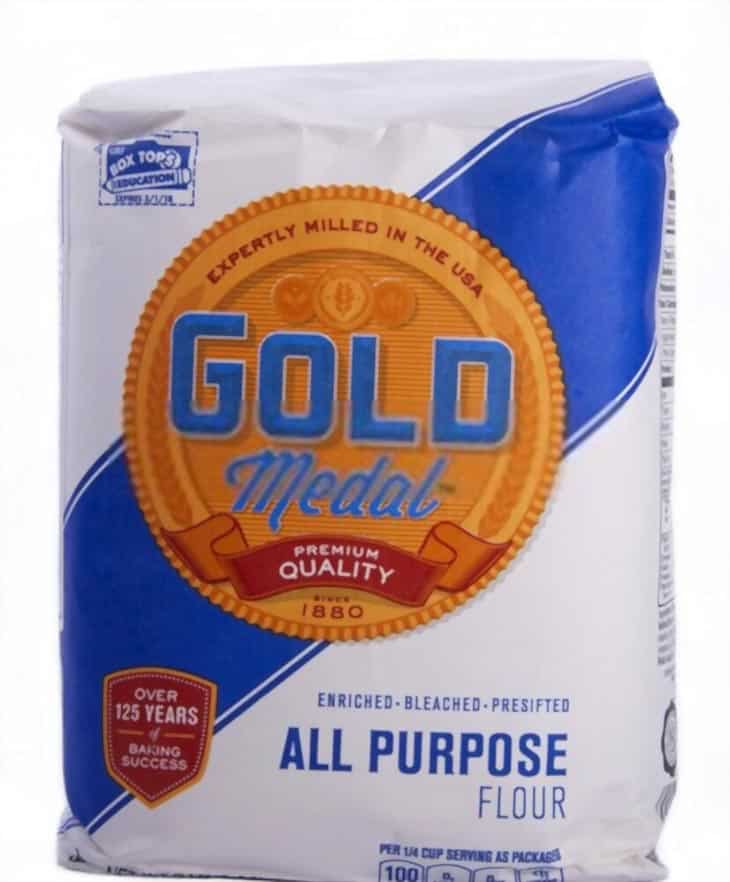 The last resort, which is the easiest to find around your place to replace, is all-purpose flour. Since it is pretty versatile with a wide range of applications, it is considered a common alternative.
In substitution for wheat bran, you can use it in recipes for baked products, for instance, biscuits, muffins, cookies, or bread.
Again, the replacement formula depends on your recipe.
If the recipe requires a cup of flour, you can start with 1/3 cup of wheat bran + 2/3 cup of all-purpose flour. After that, if the result is good, you can increase the ratio!
How To Choose A Wheat Bran Substitute
A shortage of wheat bran can not stop you from enjoying your favorite dish. There are plenty of alternatives to consider. Each choice has a distinct flavor and can be used in a particular recipe.
Taste
Wheat germ has the same flavor and scent comparable to wheat bran. Moreover, it can be utilized in gigantic savory and sweet meals.
You can also try to sprinkle the germ on top of yogurt or ice cream to eat it without cooking it.
Desserts
The best dessert recipe substitute calls for rice bran or oat bran. It will provide a little sweeter flavor. They taste great in muffins and pancakes and work well in savory and sweet recipes.
Dry cereal, cream of wheat, or malt-o-meal is perfect for topping recipes.
Texture
Oatmeal gives richness to the baked products, but its flavor is dull.
Cornmeal seems to be the popular option since it lends the buttery texture to savory and sweet formulas while also having a mildly sweet touch that complements a variety of foods.
Flavor
Suppose you prefer a more nutty flavor. Swap wheat bran with flax seeds, almond meal, buckwheat flour, or whole wheat flour. Rye flour will bring to muffins and bread the acidic, malty, and nutty note.
Convenience
All-purpose flour will give you a distinctive experience in the recipes calling for wheat bran. If you mix it in a suitable ratio, your baking goods will shine at the end.
It is also easy to find in any convenience store around your house!
FAQs
Is Bran Just Like Wheat Bran?
No. It is not the same.
The outer layer – the cereal grains' hard form, such as barley, rice, wheat, rye, etc., is known as bran.
The outer shell – the wheat brand's hard form is wheat bran.
What Is Wheat Bran That Hasn't Been Processed?
It is defined as the wheat kernel's outer layer. The unprocessed wheat bran includes a massive amount of fibers, minerals, and vitamins.
Normally, in refined flours, for example, the all-purpose flours, people often remove the wheat's nutritional component!
What Is The Recommended Amount Of Wheat Bran To Consume?
Adults can take from 20 to 25g of wheat bran per day for constipation, while the proper amount for children is from 5 to 20g a day, regarding WebMD recommendations.
Besides, it is 25g for women aged 19 to 50, 38g for men aged 19 to 50, and 28g for moms-to-be a day.
Conclusion
Whether you're searching for something distinctive, gluten or gluten-free, plenty of wheat bran substitutes are available.
We hope that the article has presented you with some excellent and practical alternatives to please both you and the stomach!
Please come back to us with a choice and the result. We would love to hear! Thank you so much!