6 Best Whole Wheat Flour Substitutes
Are you looking for a flour alternative to whole wheat flour? Maybe you have a dietary restriction, a personal preference, or just want to try something new in your baking routine.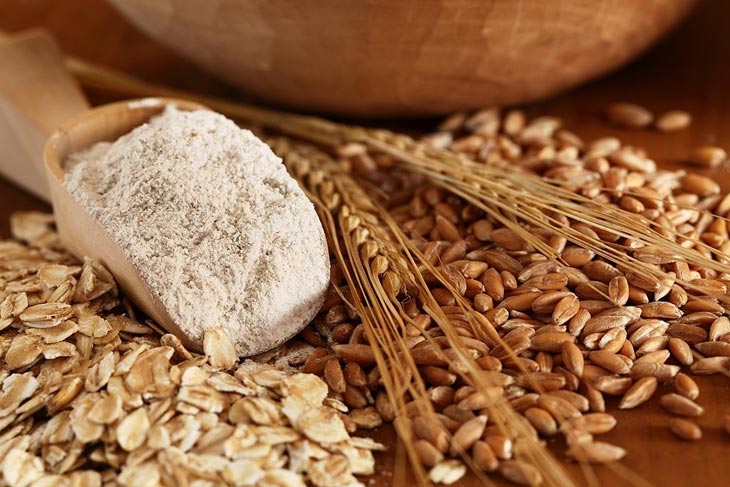 Well, you're in luck because there are plenty of fantastic substitutes for whole wheat flour that can offer various flavors and textures. From gluten-free options to nutty flavors and more, these flour alternatives can be used in a wide range of recipes, from bread to cookies, cakes, and more.
So, let's get into the world of whole wheat flour substitutes and explore some of the best options available to help you take your baking to the next level!
What Is Whole Wheat Flour?
Whole wheat flour is a whole grain powder made by grinding or crushing the whole wheat kernel.
Therefore, whole wheat flour retains most of the nutrients and characteristic flavor inherent in the wheat grain.
What Is Whole Wheat Flour Used For?
Whole wheat flour serves numerous purposes in baked products:
Structure builder: gives gluten and starch for the baked items' structure.
Taste: thanks to the inclusion of bran and germ, it has a stronger nutty flavor.
Tint: The bran's unique pigments give it a distinctive brownish color.
Health Benefits
Blood Circulation
Copper and iron present in whole wheat flour allow it to support blood circulation. Iron helps transport oxygen throughout the blood.
It also helps with protein metabolism and plays a role in the production of hemoglobin and red blood cells.
Helps Strengthen Bones
Whole wheat flour has a range of essential minerals to help strengthen bones. Calcium and phosphorus bind together to form the crystals that make up bones and teeth.
In addition, foods high in phosphorus also maintain the body at the right pH level and help harness energy.
Helps Strengthen The Immune System
The vitamins and minerals in this powder help strengthen the immune system and reduce inflammation.
Iron is closely related to the immune system. And it also helps carry enough oxygen to damaged areas of the body, including damaged tissues, organs, and cells that are more susceptible to infection or disease development.
Supports Digestive Function
It also helps prevent diseases such as appendicitis, colon cancer, and inflammatory bowel disease.
This is because the prebiotic fiber improves immune function and maintains better gut and bowel health. It also removes harmful waste from the digestive organs.
Lowers Cholesterol
The fiber in whole wheat flour not only helps with digestion but also helps the body reduce cholesterol levels naturally. Fiber removes harmful cholesterol from the body to regulate the balance of fatty acids.
Lowers Blood Pressure
Because whole wheat flour provides a lot of fiber, essentially, it reduces a person's chance of developing high blood pressure and other risk factors for heart disease and metabolic syndrome.
Best Whole Wheat Flour Substitutes
1. White Whole Wheat Flour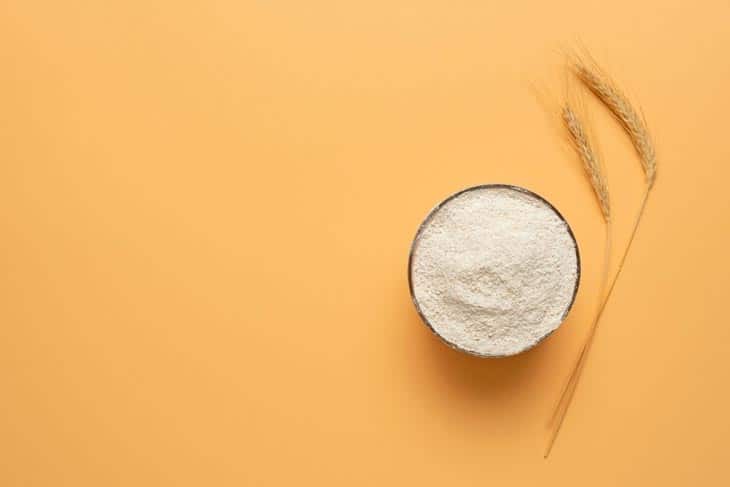 White whole-wheat flour is made in the same method as whole-wheat but uses 100 % white wheat berries.
So it has a sweeter flavor and paler color than its counterpart. White whole-wheat flour could be used in any recipe that needs whole-wheat flour.
Though the end result will just be sweeter, it offers all of the nutritional advantages of traditional whole-wheat. As a result, you can switch to white type with a 1:1 ratio for a range of baked items.
2. Bread Flour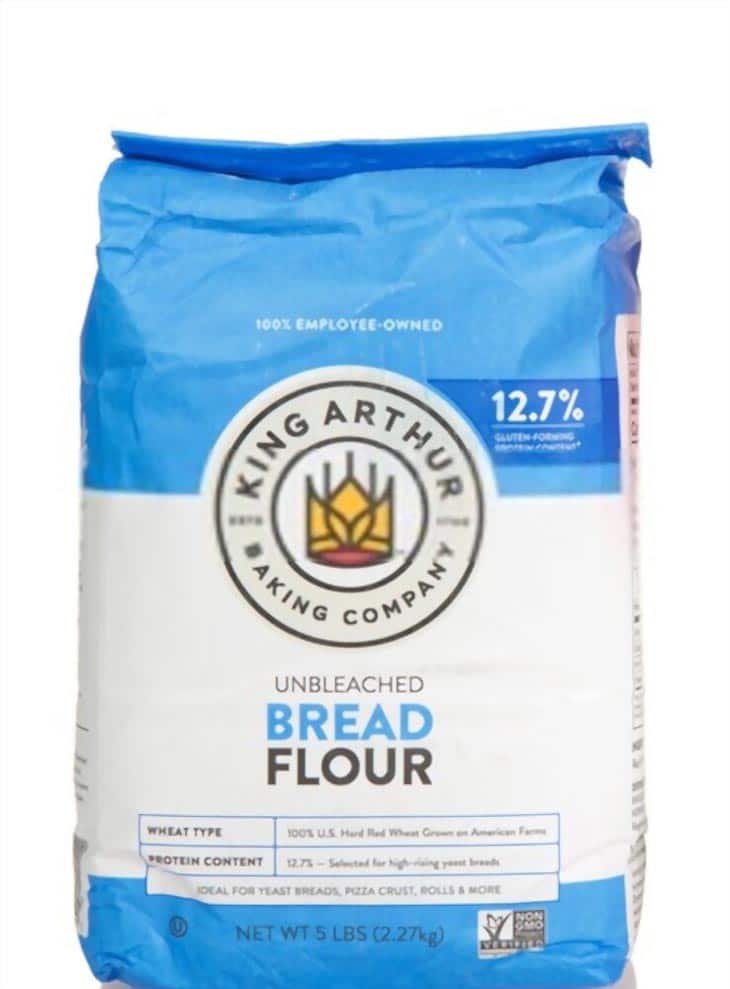 The protein content is the primary distinction between bread flour and whole wheat flour. Bread flour is flour with a high gluten content of 11.5-13%.
People use this flour to make hard, crispy slices of bread such as pizza or bagel. But if you're not into hard bread, just add some milk or butter to the dough.
Bread flour can be used in lieu of whole wheat flour when you want a chewier outcome, but it should not be used in place of cake or in baked items that need to be light and soft.
3. All-purpose Flour/ White Flour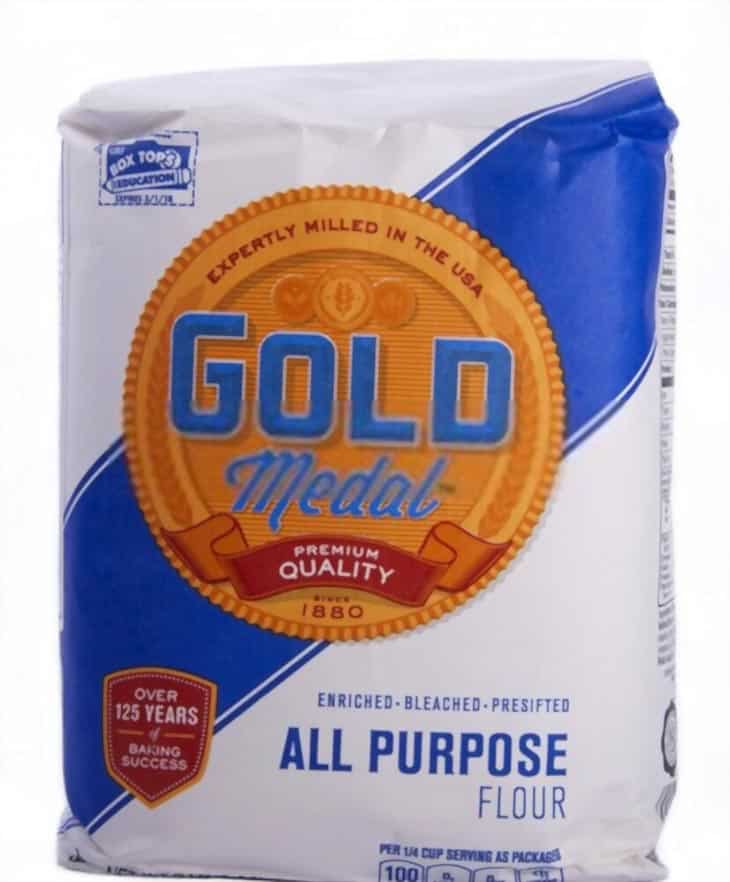 As its name suggests, all-purpose flour is a great substitute for many other powder ingredients, such as millet flour, tapioca, etc. And it's also a whole wheat flour alternative.
This flour has an average protein content of 10-12% and is made from durum or soft wheat. The biggest application of all-purpose flour is to make cakes such as bread, cookies, cupcakes, and pastries that are not too picky.
When baking, you can substitute all purpose flour for whole wheat flour. It has a lesser protein level than whole wheat, as well as less fiber, minerals, and taste.
When equal amounts are swapped, the baked goods become excessively thick and have an unpleasant taste.
White flour to wheat flour conversion is usually a 4:3 ratio. Because wheat grains are the primary ingredient in white flour, it lacks a great nutty taste.
So if you substitute white flour for whole wheat flour, remember to add edible nuts and seeds to compensate for lost flavor.
4. Spelt Flour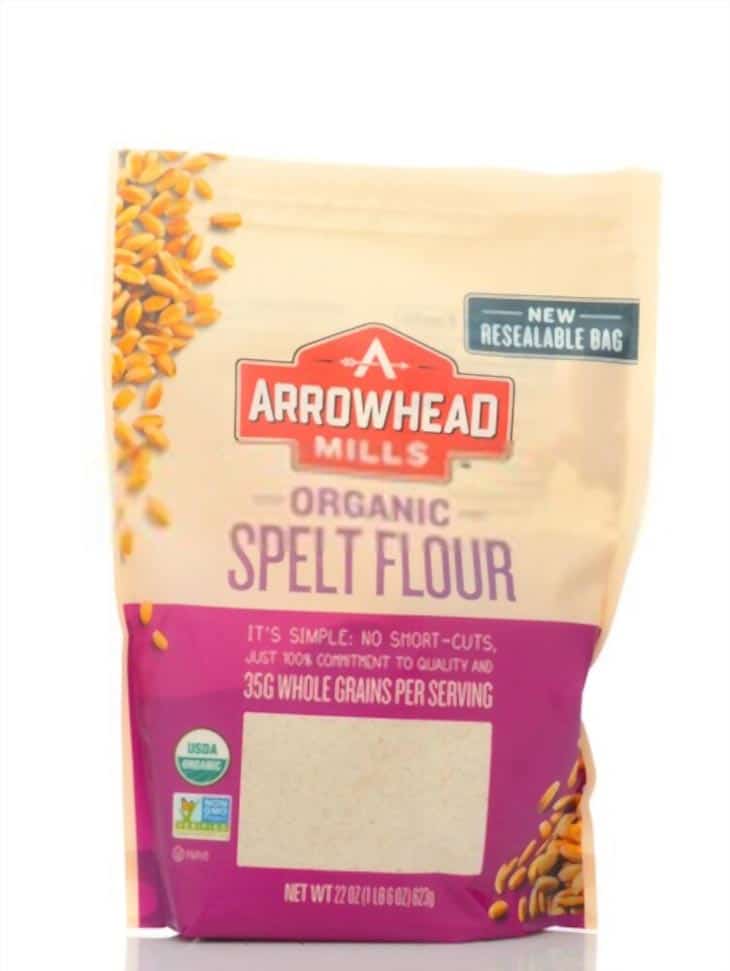 Self-rising flour is a combination of flour, baking powder, and salt. It's traditionally lower in protein than whole wheat flour.
Bread, pizza crusts, cookies, spaghetti, and so forth; there's a lot you can make with spelt flour!
It can generally be used in place of whole wheat flour, as the texture and flavor differences are small.
Using spelt flour instead of wheat flour, whether whole or processed, yields a denser loaf with a nuttier, sweeter flavor.
5. Whole Wheat Pastry Flour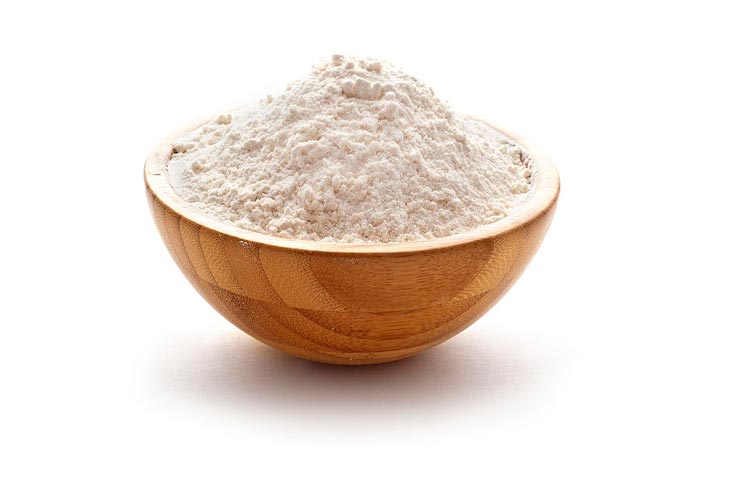 Pastry flour is a great whole wheat flour substitution you should never skip. It's also lower in gluten than whole wheat flour, at about 9%.
It is finer ground than whole wheat flour, resulting in milder, softer baked goods such as cookies and brownies.
6. Cake Flour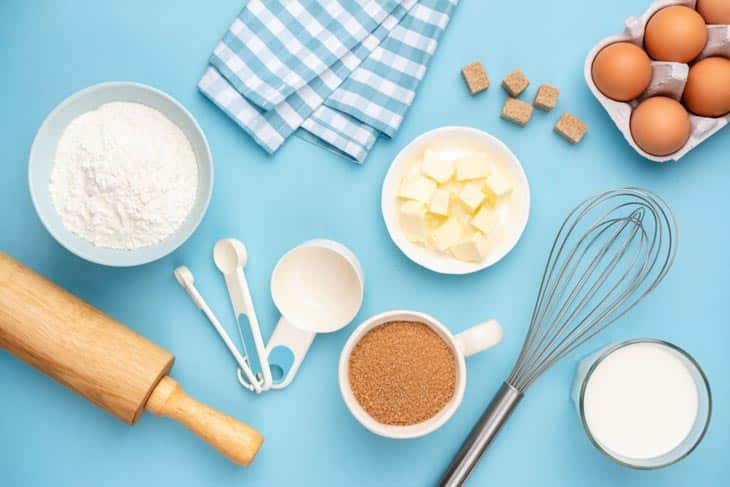 Cake flour comes with a very low gluten content; the ratio is about 7.5 – 8.5%, the dough is very light, smooth, and white in color.
It is a perfect whole wheat flour replacement when softness is the aim, such as rolls, chiffon.
---
These are just a few examples of the many flour substitutes that are available. Each flour alternative has its unique characteristics, so it's essential to experiment and find the best fit for your recipe and taste preferences.